Bunting made from small Vivi Gade Design Paper Flags
Bunting made from small Vivi Gade Design Paper Flags
This bunting is made from two-coloured cotton cord with small paper flags glued around it.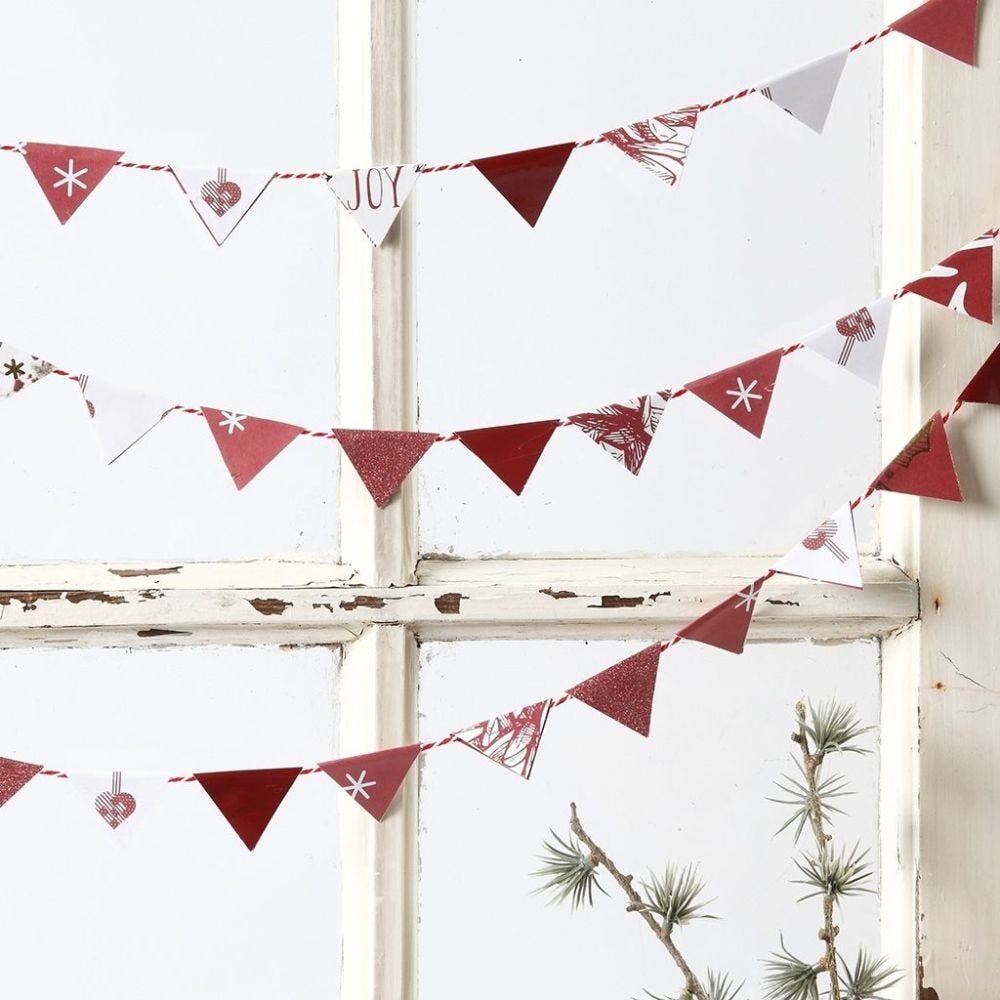 How to do it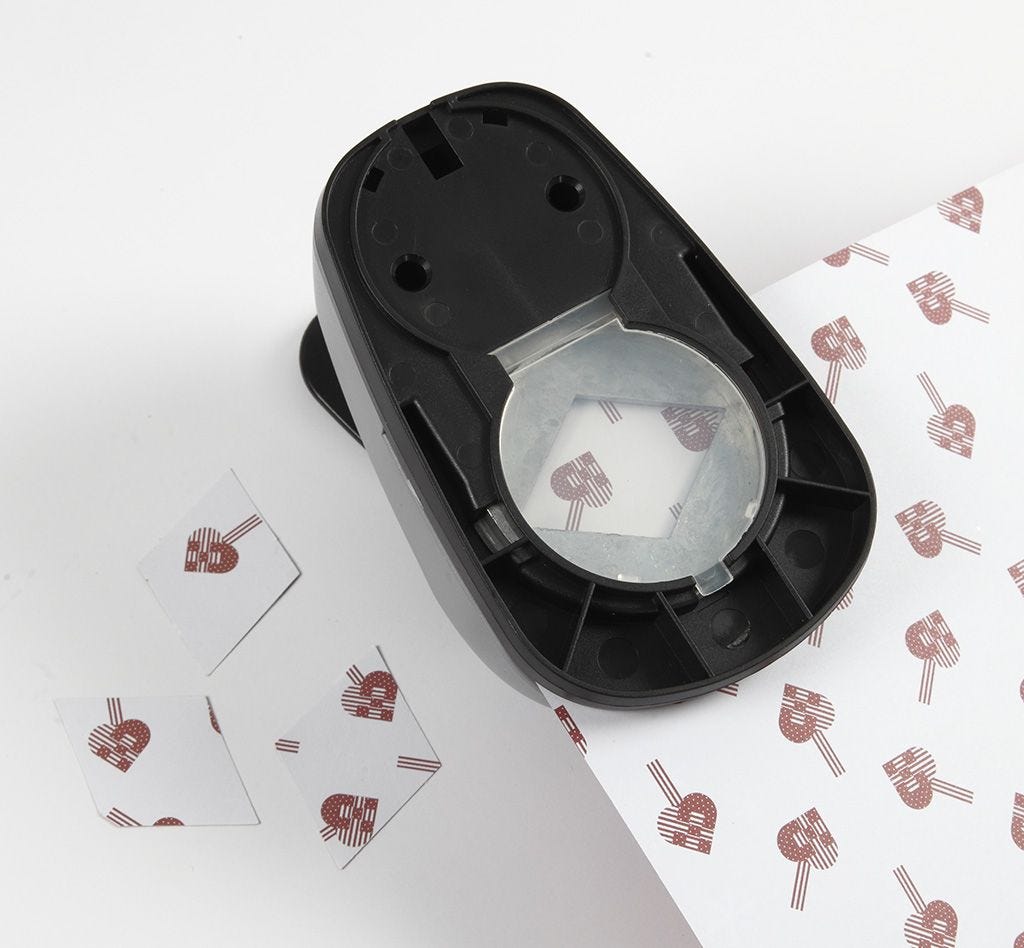 1
Each flag is punched out from design paper using a paper punch for rhombus shapes (Can also be measured and cut by hand). A TIP! It is possible to see the paper patterns through a transparent window at the bottom of this paper punch, enabling you to make the best possible punched-out pattern.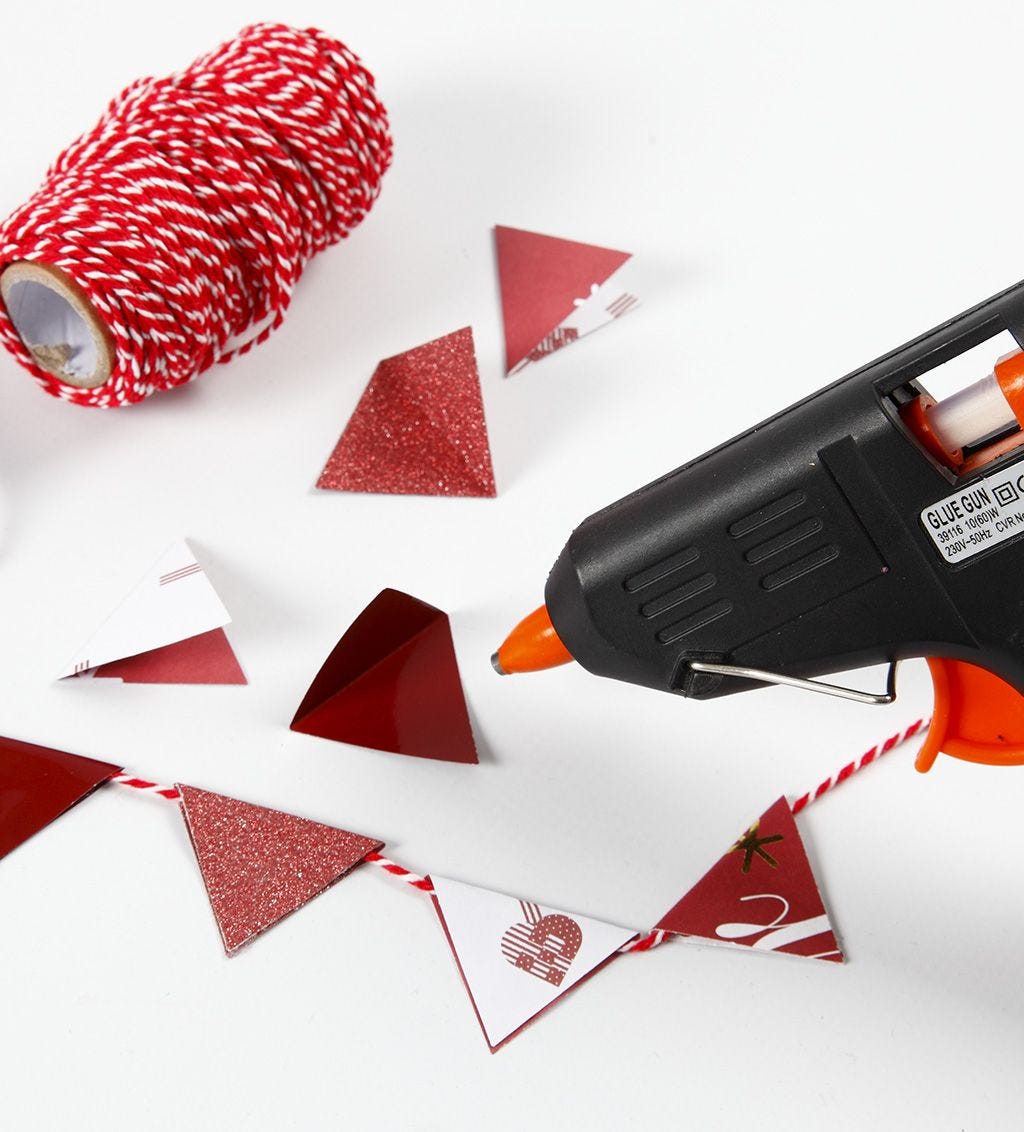 2
Cut a piece of cotton cord to your chosen length for the bunting. Fold the punched out paper in the middle, place it around the cord at one end and glue. Continue until the entire length of the cotton cord is full.