Brown Table Decorations, Napkin Decoration and Place Cards with nostalgic Lace
Brown Table Decorations, Napkin Decoration and Place Cards with nostalgic Lace
A folding box decorated with an asymmetric wooden heart tied on with flax twine. The rolled-up napkin is decorated with a doily. The manilla tags are decorated with glued-on cut-off lace borders from a doily and used for place cards. Names are written with a Uni Posca marker.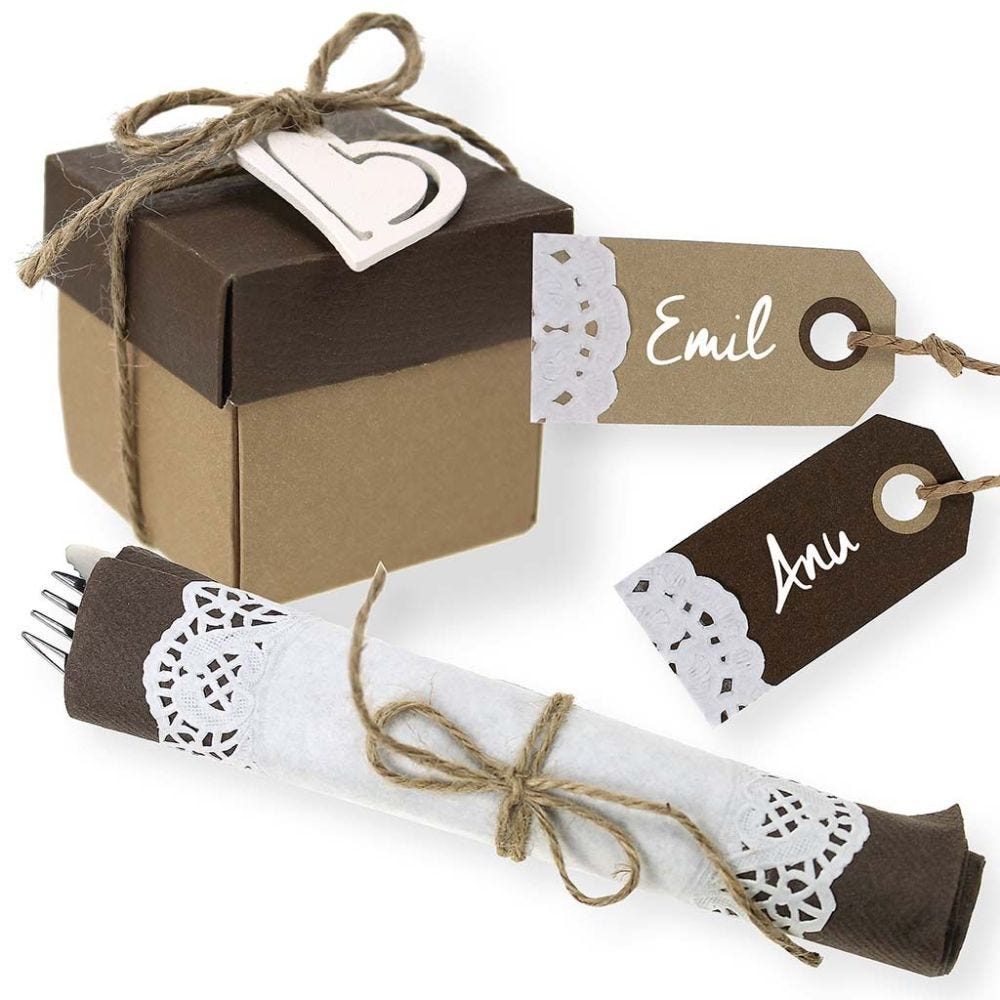 How to do it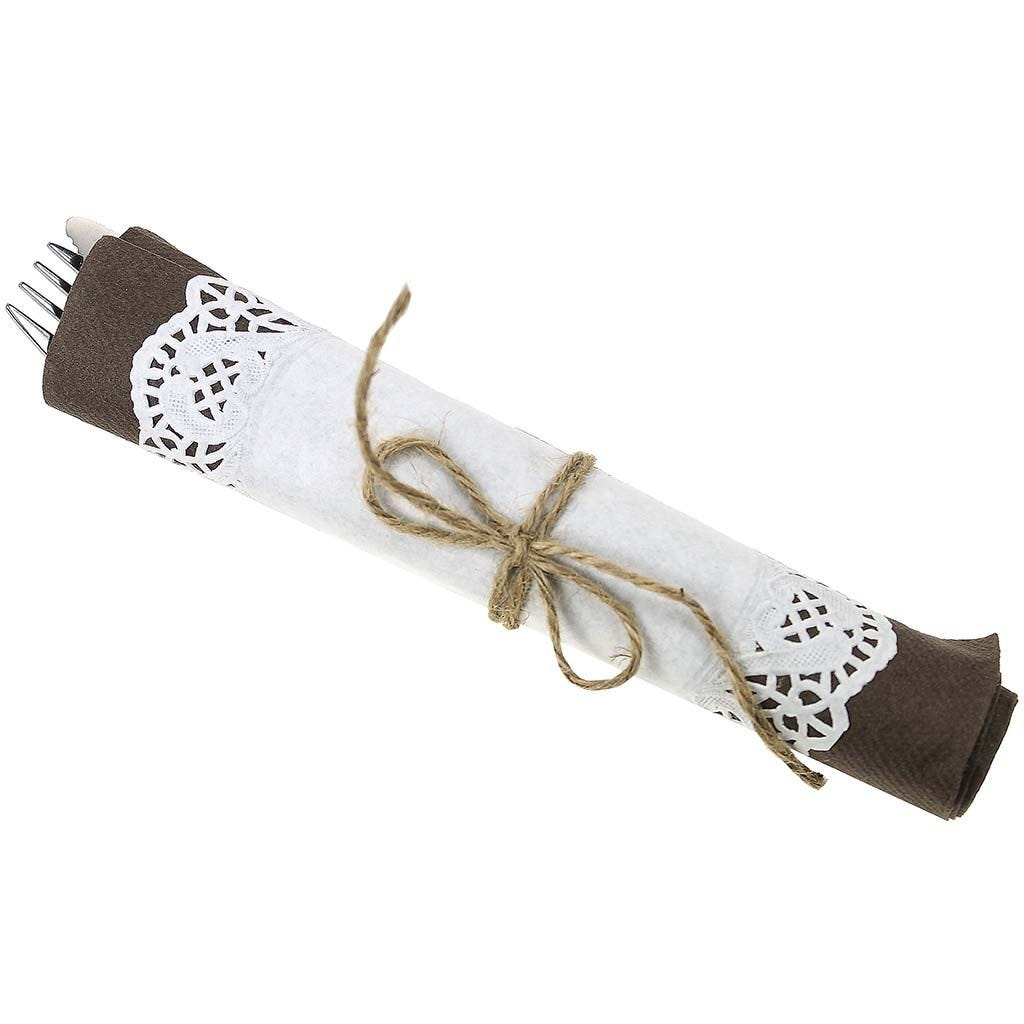 1
Roll up the napkin. Tie a doily around it with a piece of flax twine.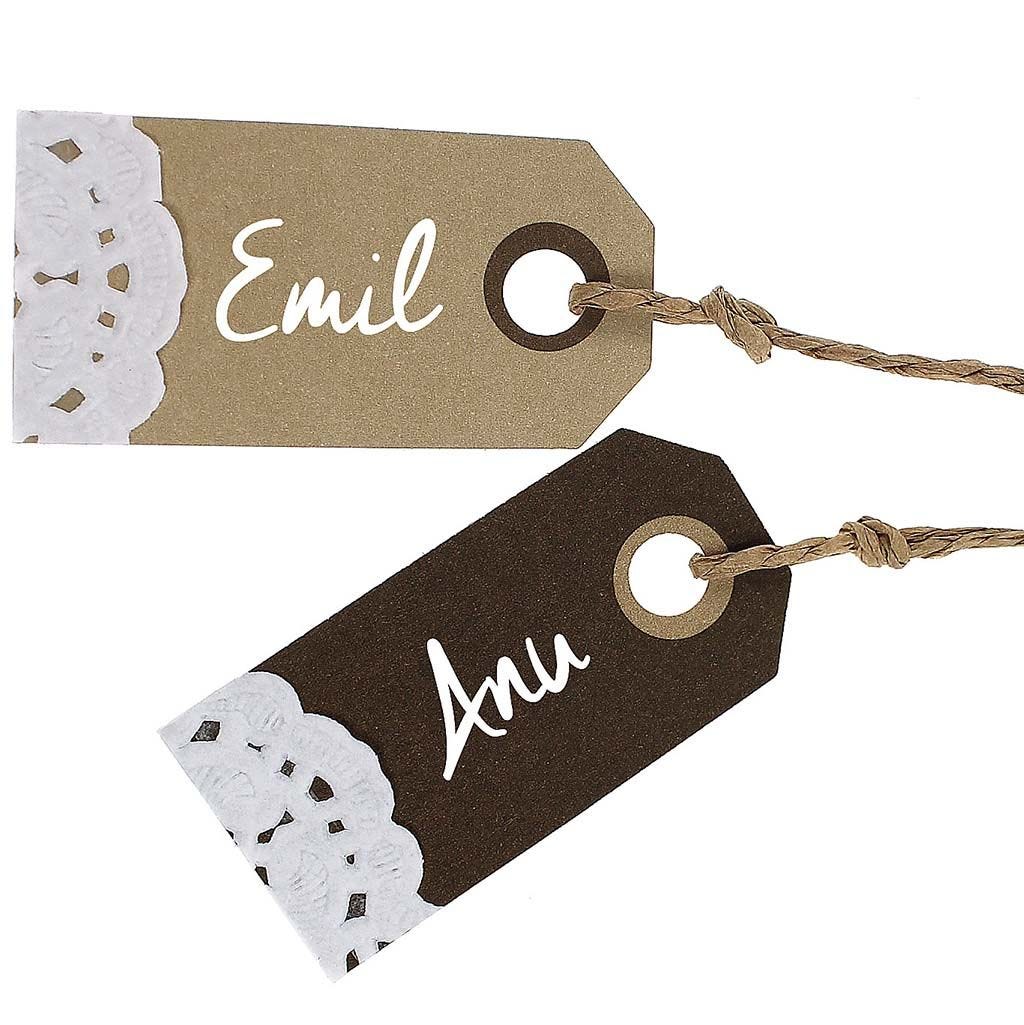 2
Trim the lace from a doily and glue it onto one end of the manilla tag using Clear Multi Glue Gel. Write a name with a white Uni Posca marker and tie a piece of paper yarn in the hole at the other end for decoration.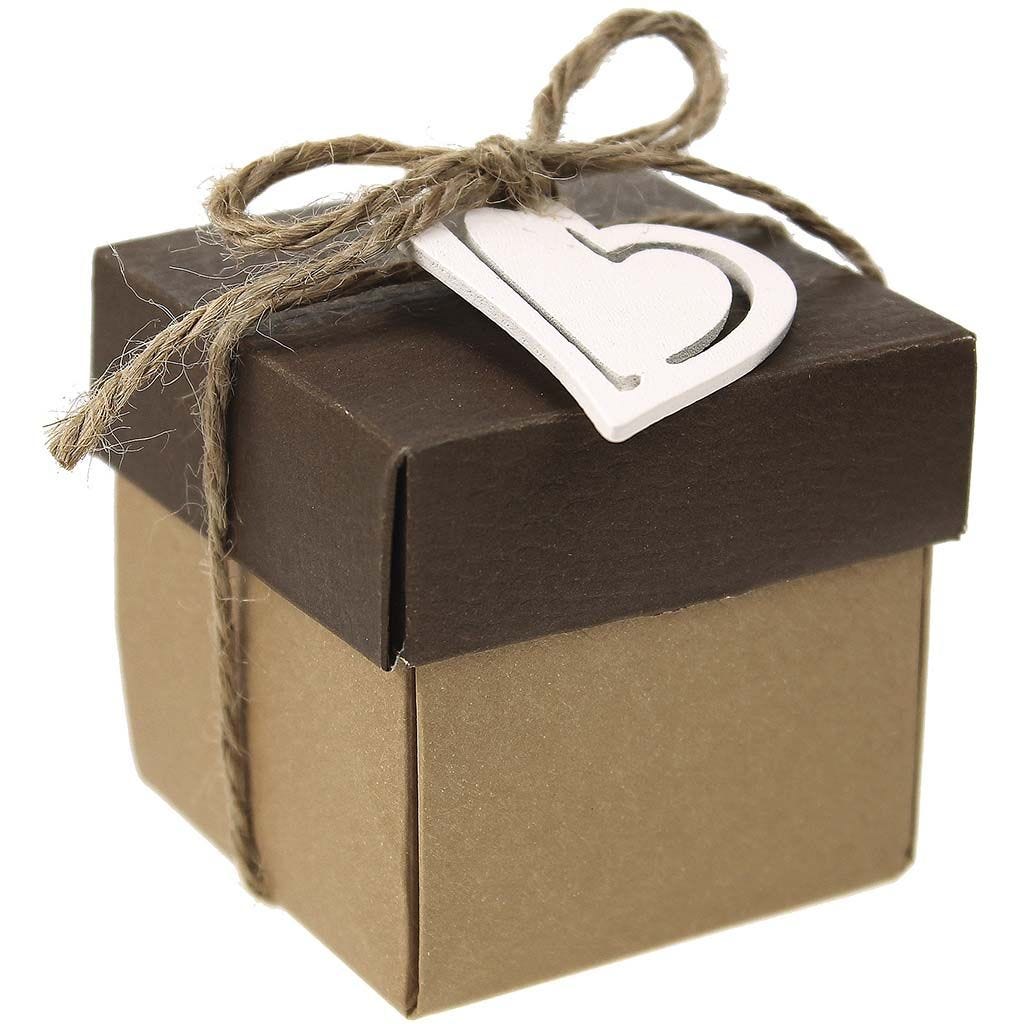 3
Assemble the box. NB: Enter 13591 for instructions on how to fold the box (step-by-step instructions and video). Tie a piece of flax twine around the box with the asymmetric heart.
Copyright © 2013-present Magento, Inc. All rights reserved.