Braided Bracelets with Words and Symbols
Braided Bracelets with Words and Symbols
These bracelets are braided with waxed cotton cords decorated with wooden beads. One with letter beads making a word and the other with a sport bead in the shape of a football.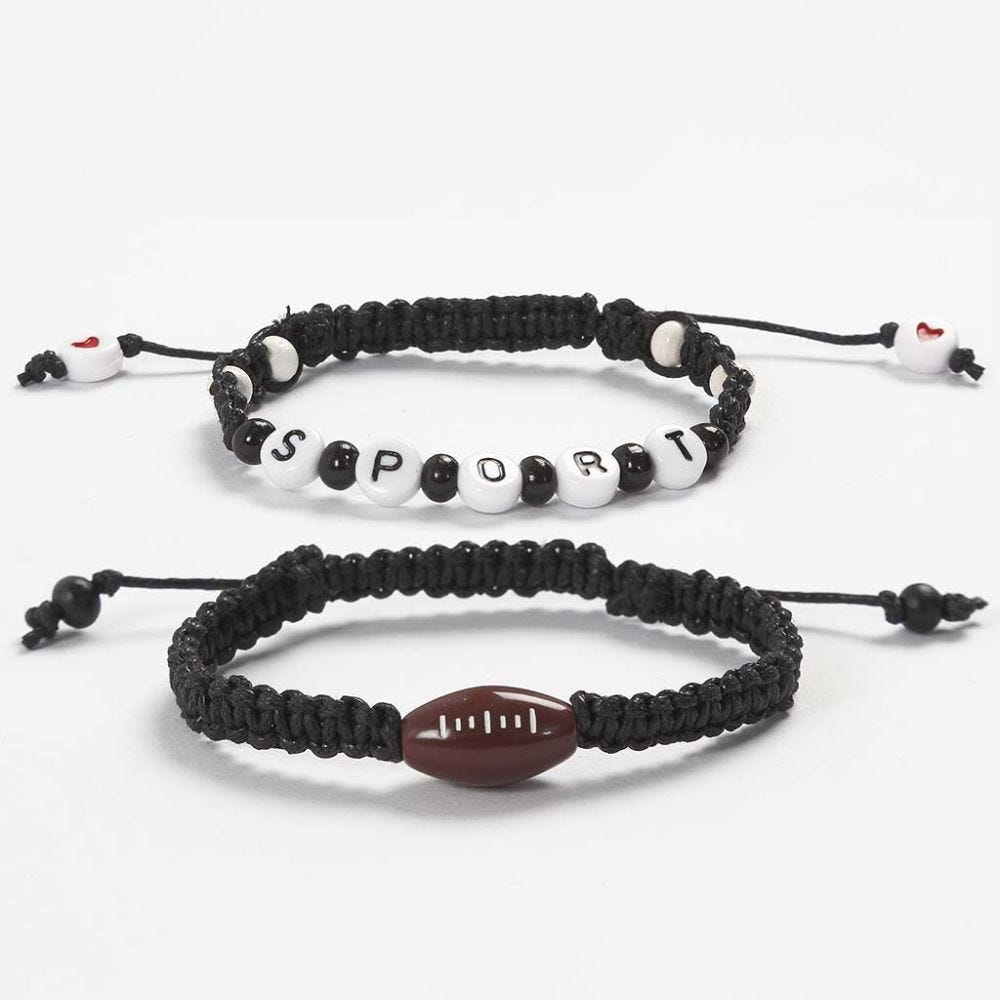 How to do it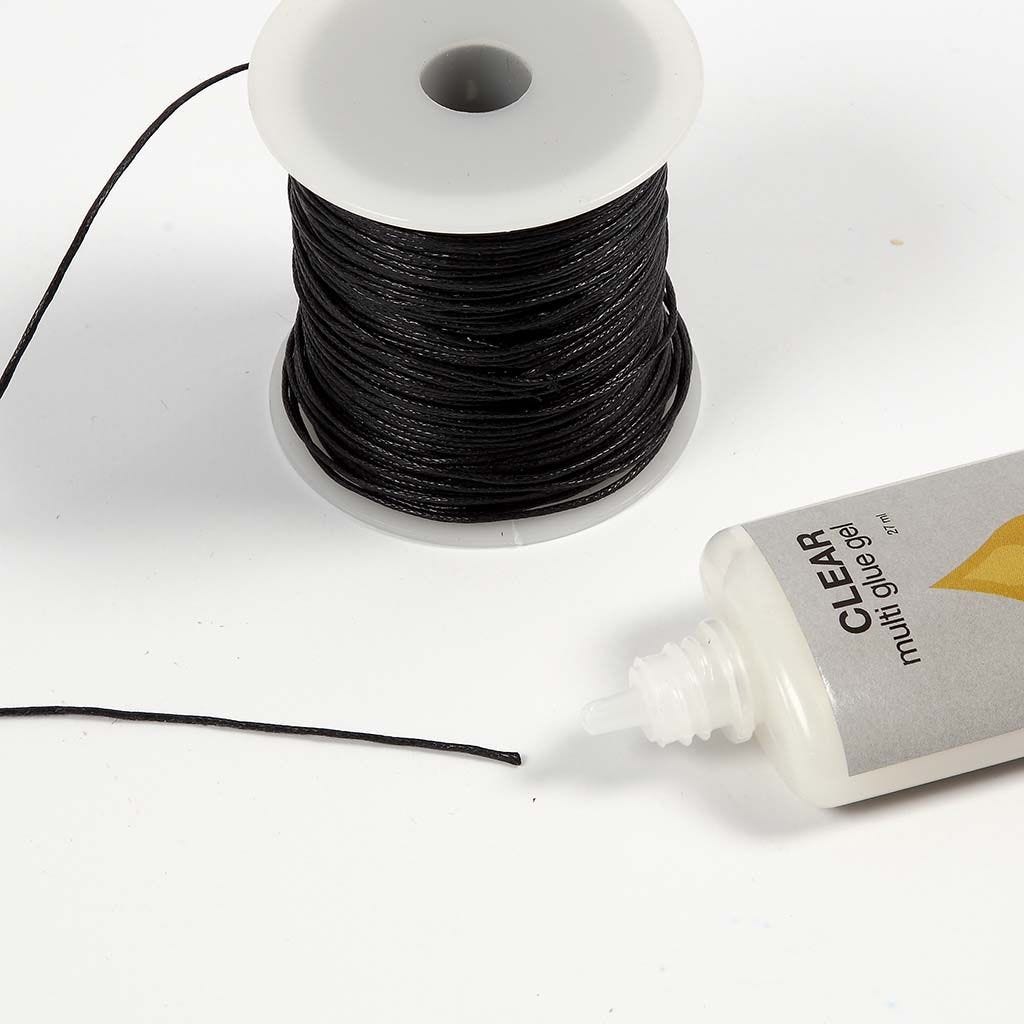 1
A TIP: It's easier to thread the beads onto the cotton cord by applying glue to the end of the cord and leaving it to dry.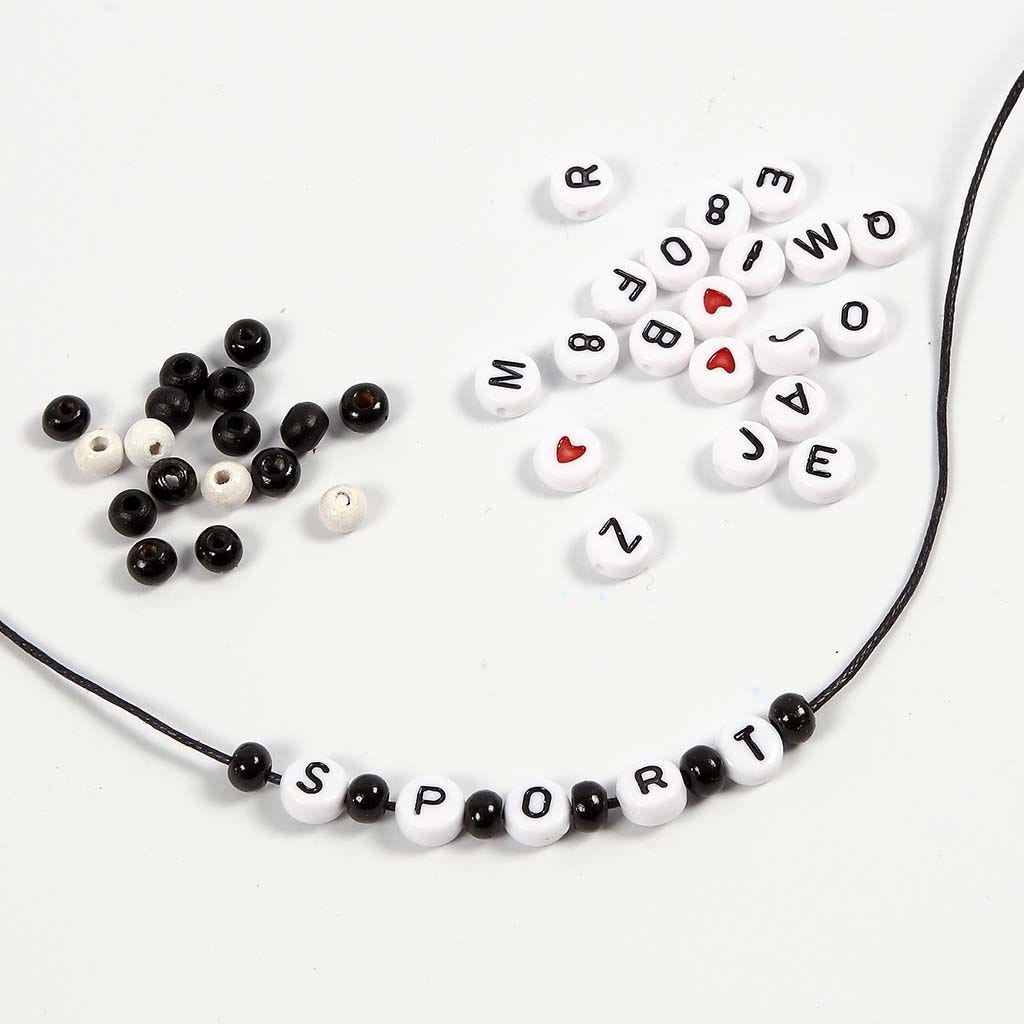 2
Thread letter beads and wooden beads alternating onto the middle of the cotton cord.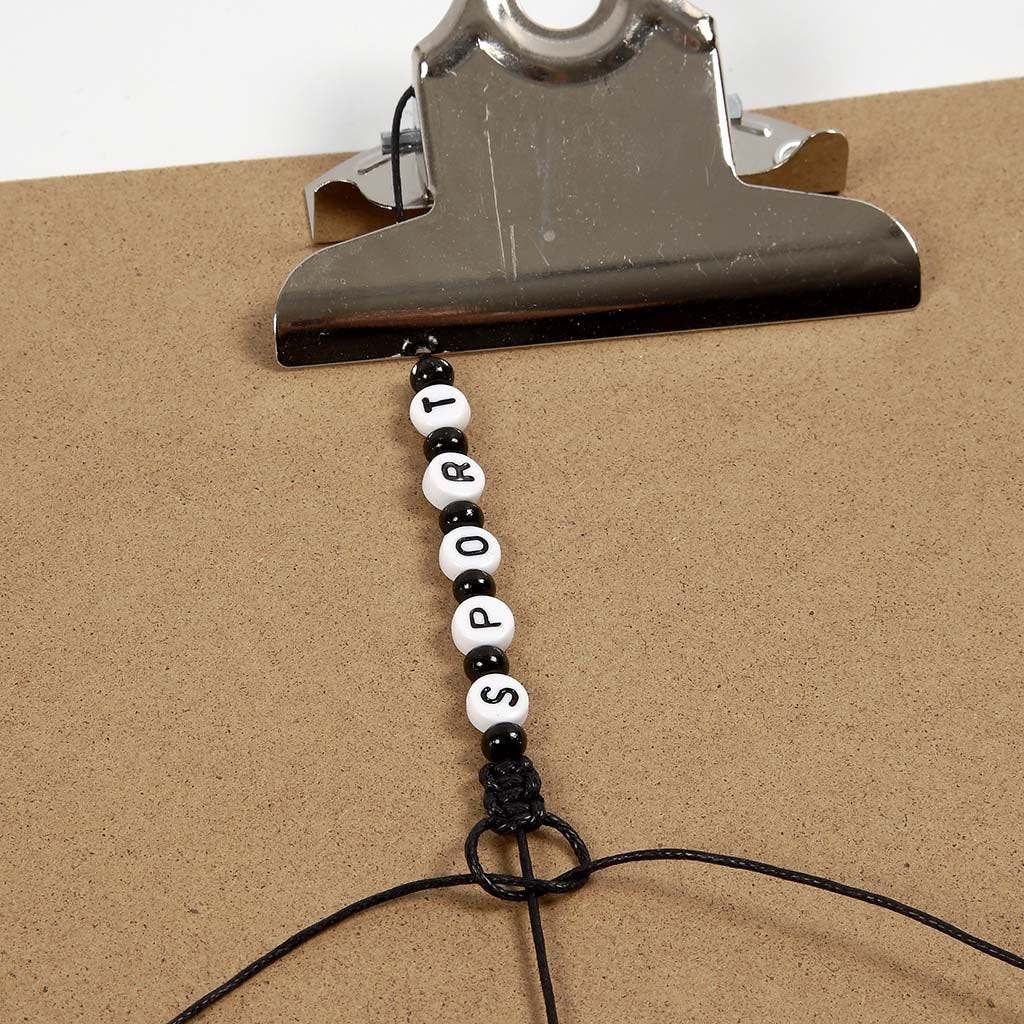 3
Attach one end of the cotton cord onto a clip board and braid at each end. (See idea No. 12499 on our 'Jewellery School for help with the technique).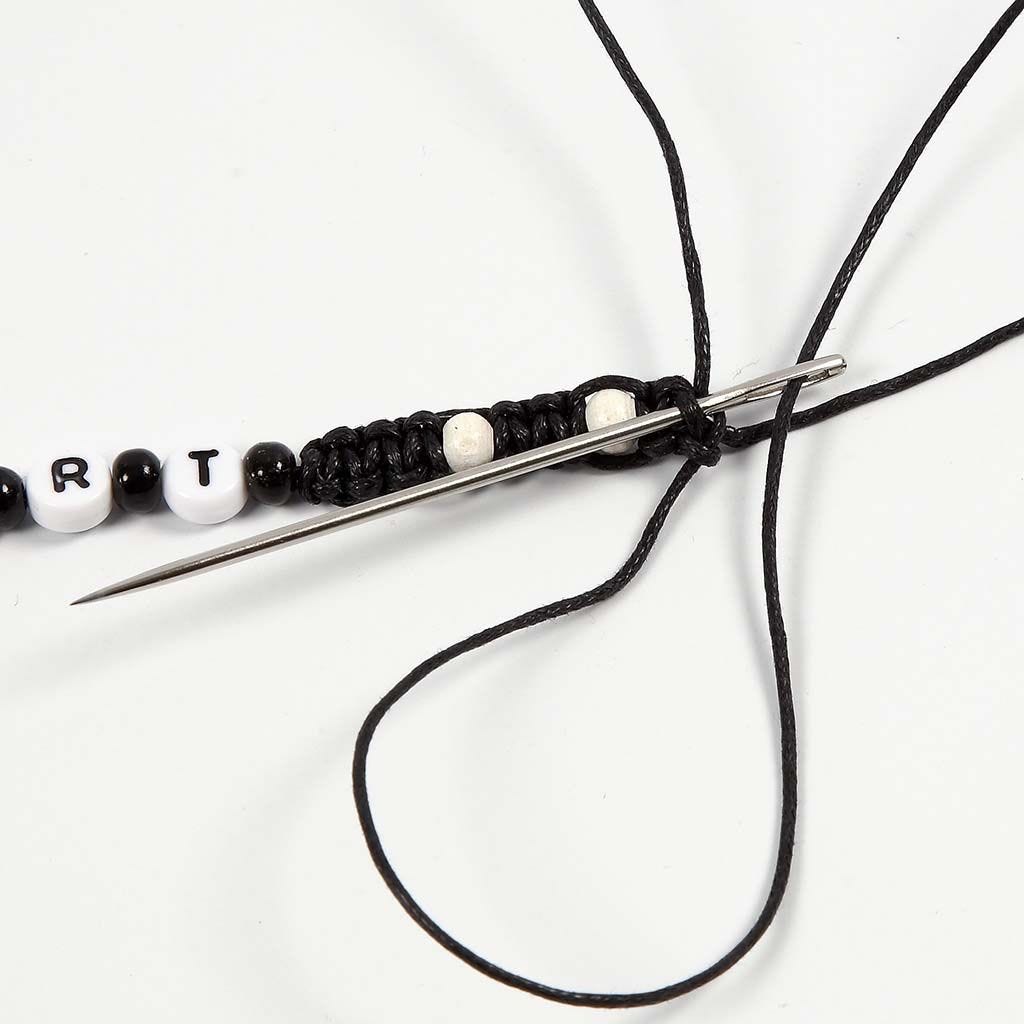 4
Finish: Unlike the instructions in 12499, the cord ends are not melted as this is not possible when using cotton cord. Instead, secure and hide the ends using a needle.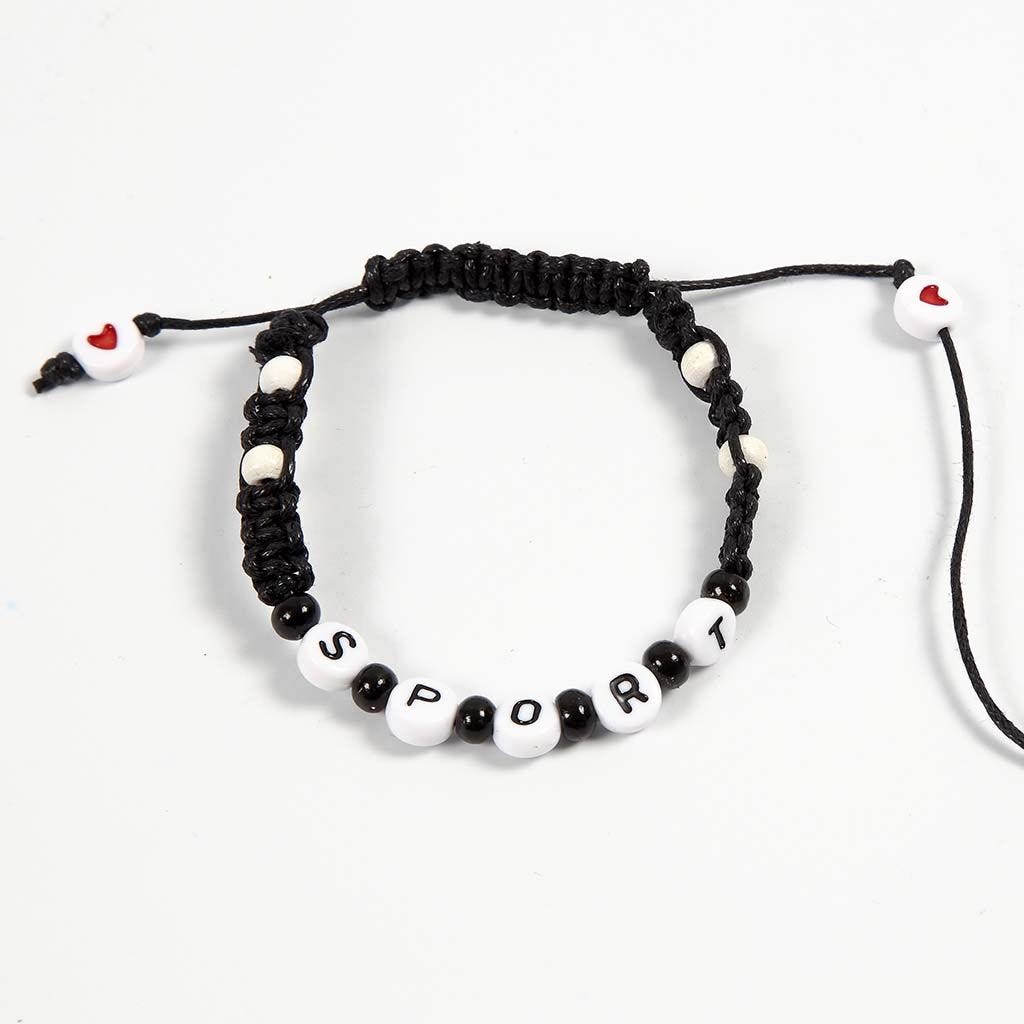 5
Tie another knot at each end of the cord a couple of cm from the fastening. Thread a bead on at each end and tie another knot. Trim the cord.
Copyright © 2013-present Magento, Inc. All rights reserved.