Bracelets with glass beads and rocaille seed beads on an elastic cord
Bracelets with glass beads and rocaille seed beads on an elastic cord
Make a bracelet by threading glass beads, rocaille seed beads and a crimp bead cover onto an elastic cord.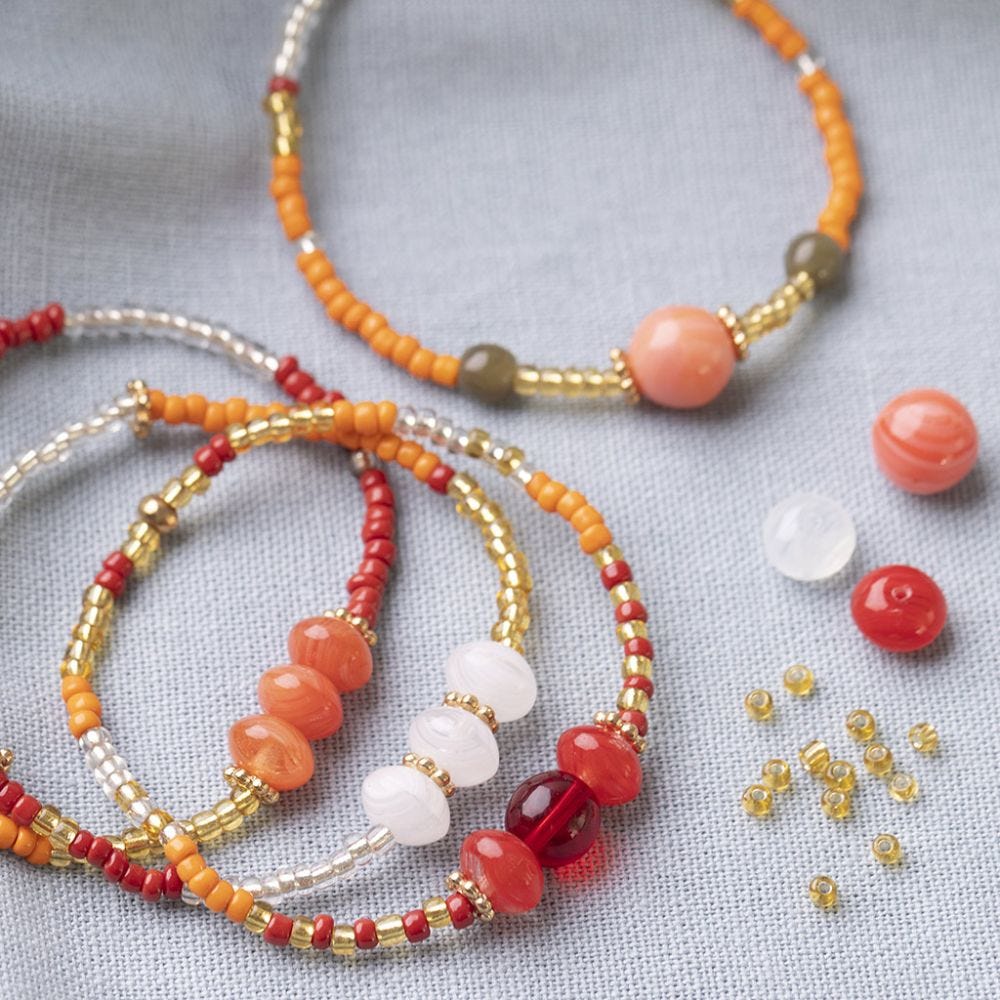 How to do it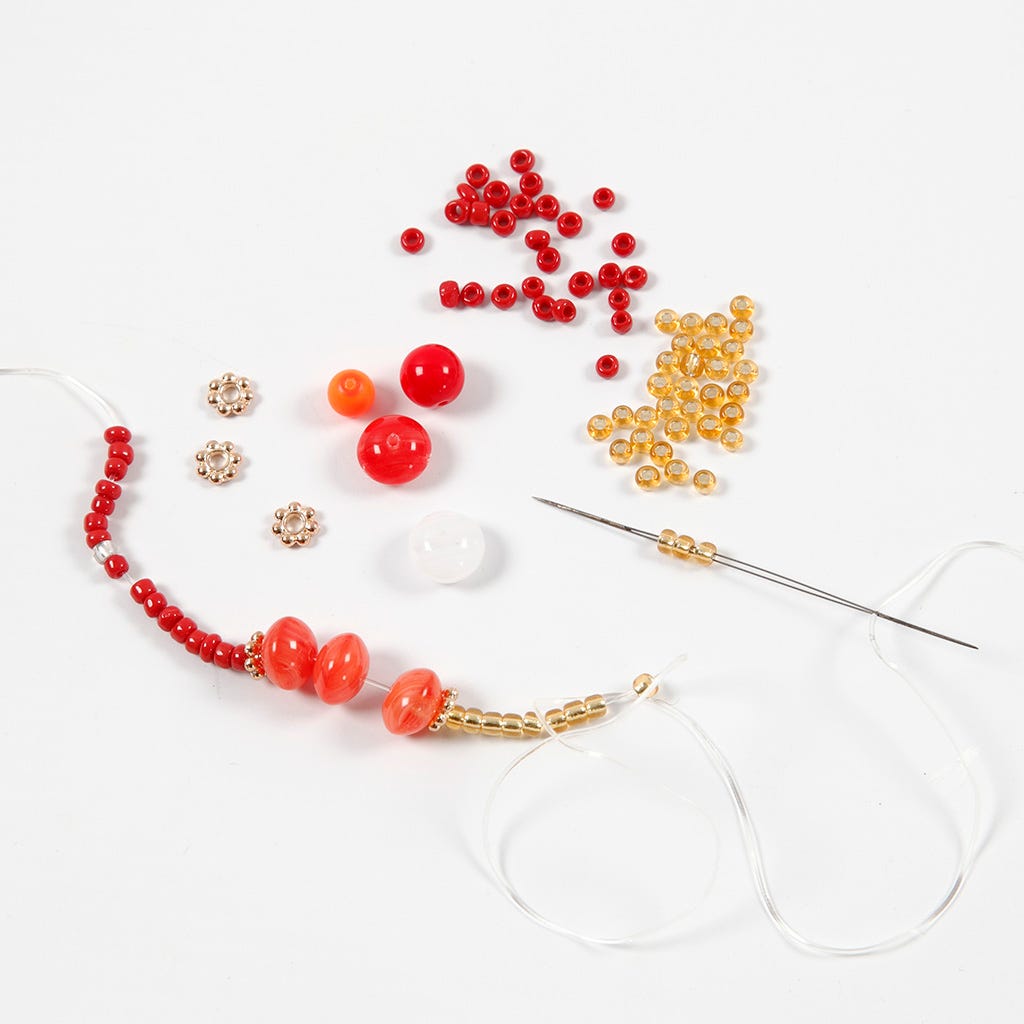 1
Thread beads onto an elastic cord. You may use a beading needle.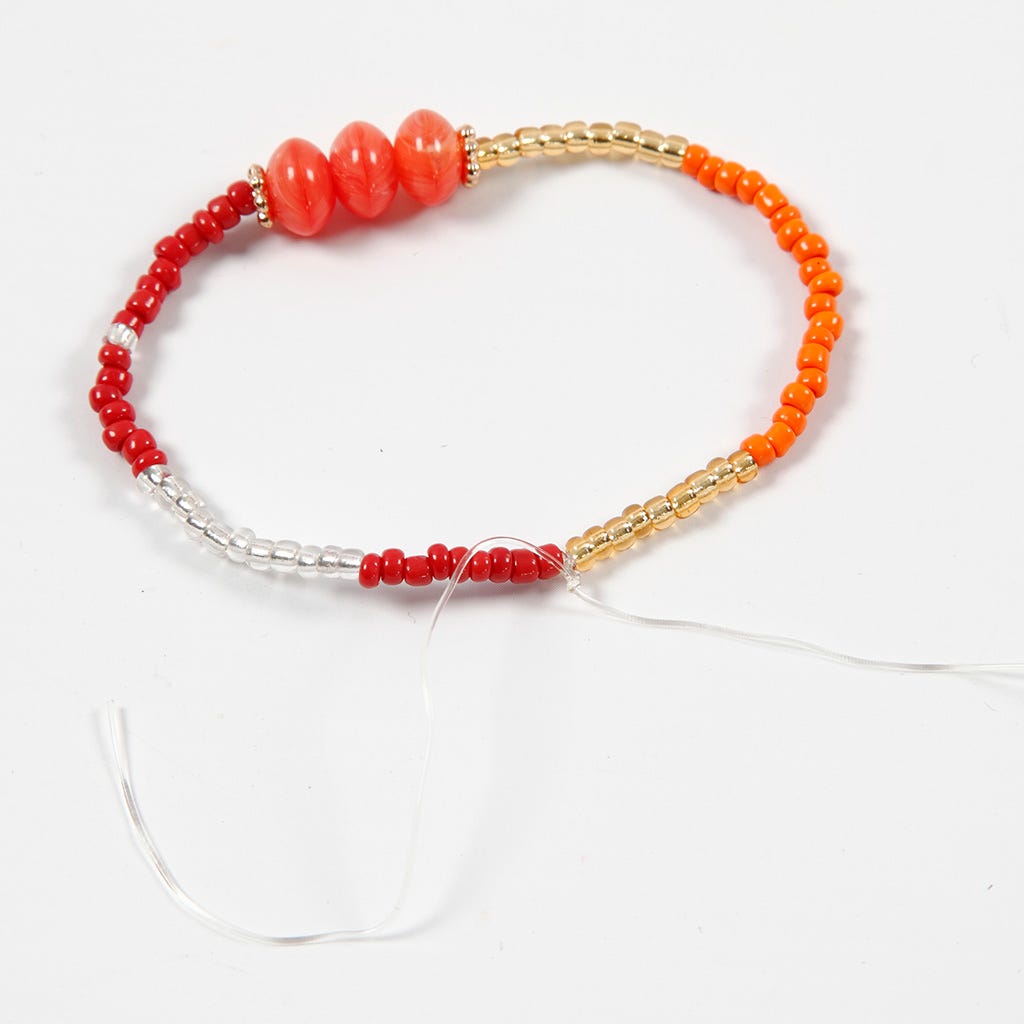 2
Tie 4-5 tight knots (preferably reef knots) once the bracelet is your chosen length. Make sure that the knot is round. Trim the excess elastic cord.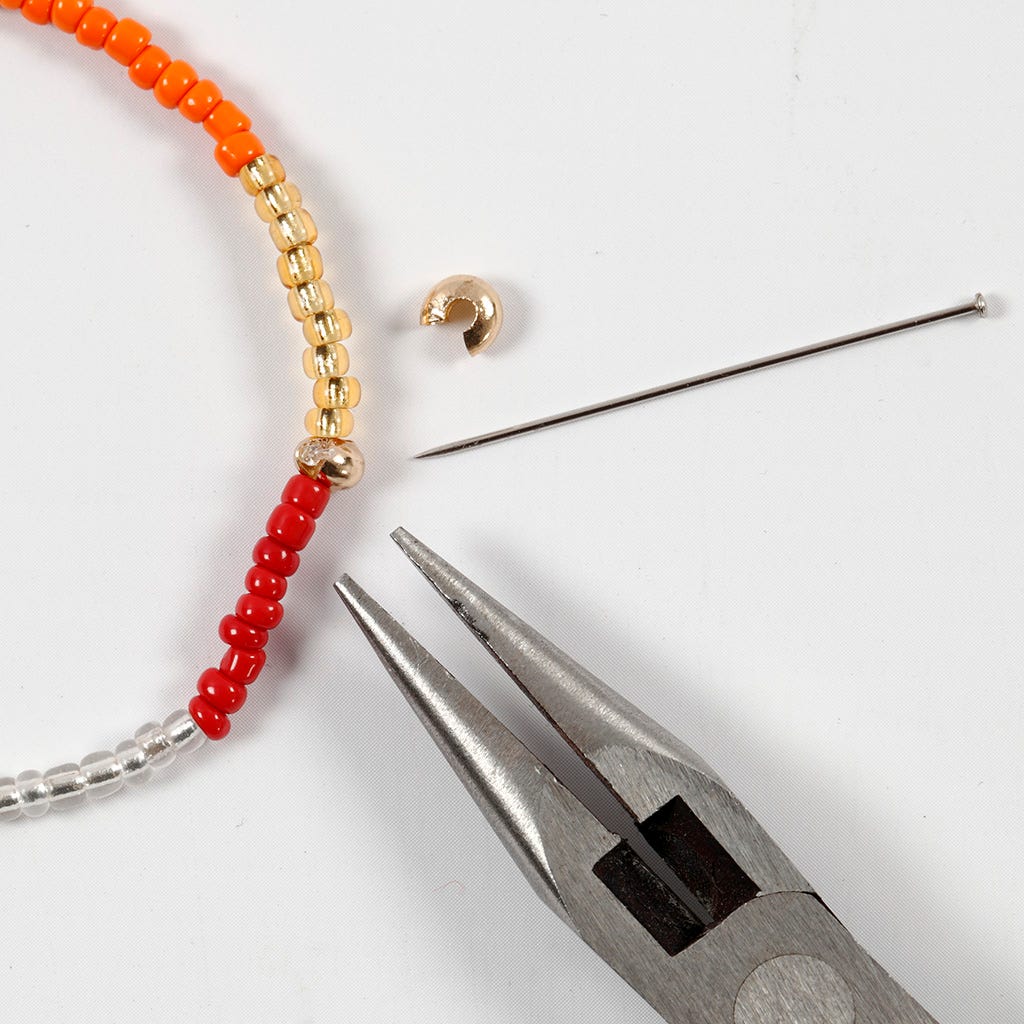 3
Place a crimp bead cover over the knot. You may push the trimmed cord ends inside the crimp bead cover prior to closing it with pointed flat nose pliers. See this procedure close up in step 4.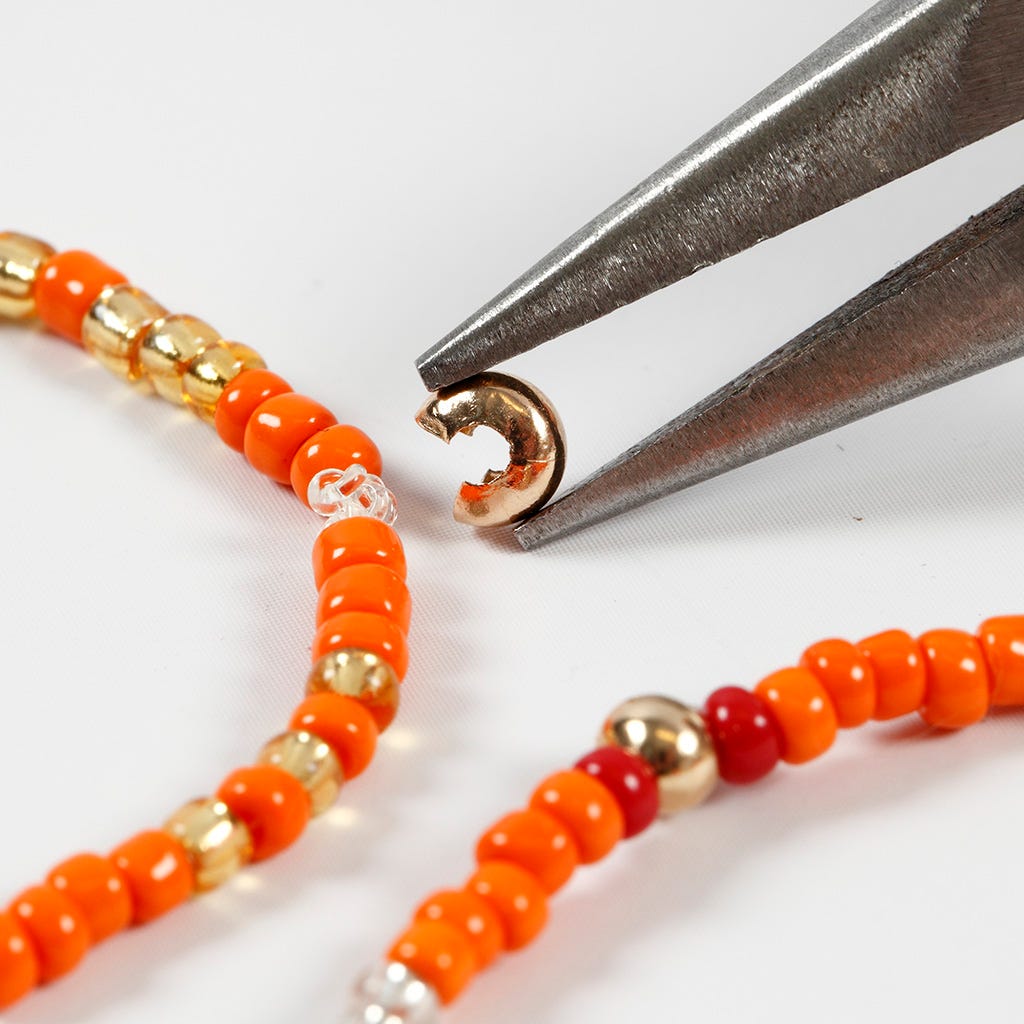 4
Here is a close up of step 3.