Bracelets with Faceted and Metal Beads
Bracelets with Faceted and Metal Beads
A delicate, thin bracelet made from cotton cord with an eye pin with faceted and metal beads as well as a pendant. Fastened with a magnetic clasp. How to do it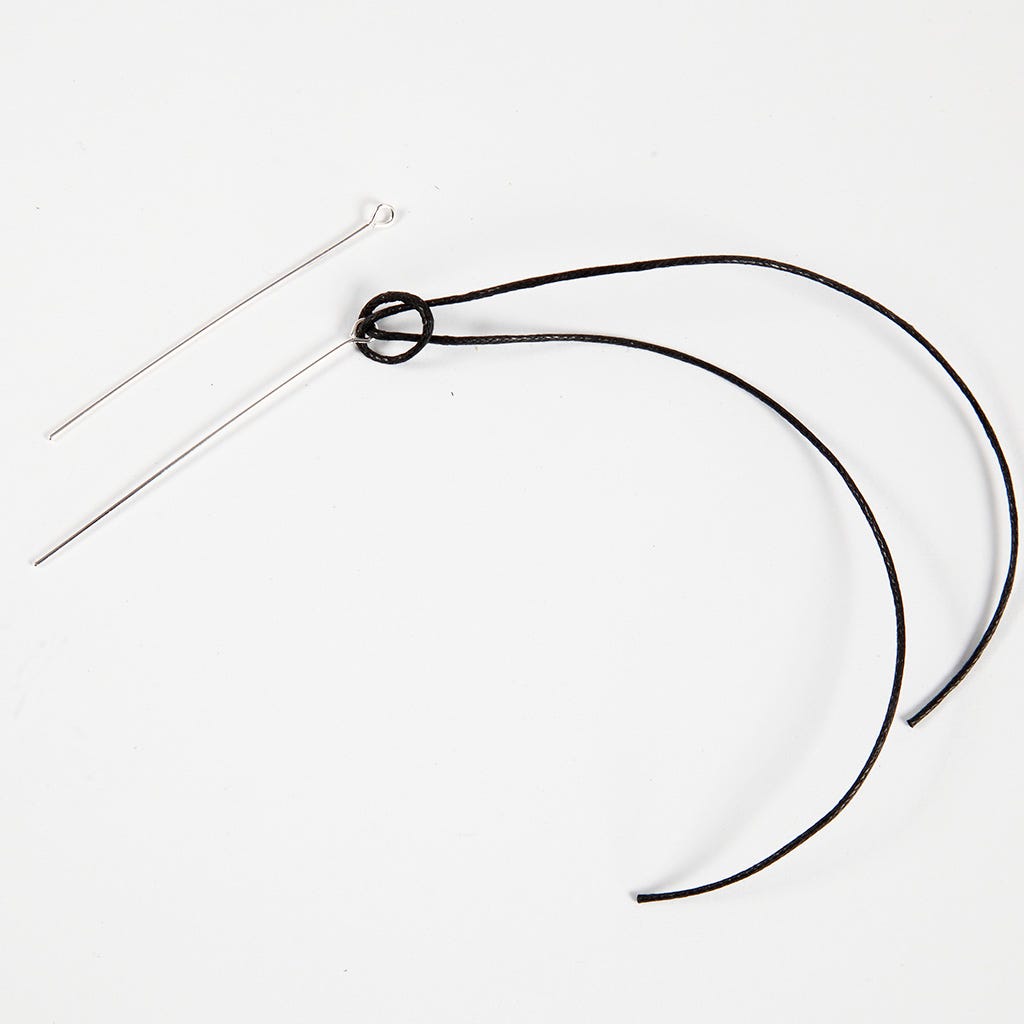 1
Double over a piece of cotton cord and pass the loop through the loop of the eye pin.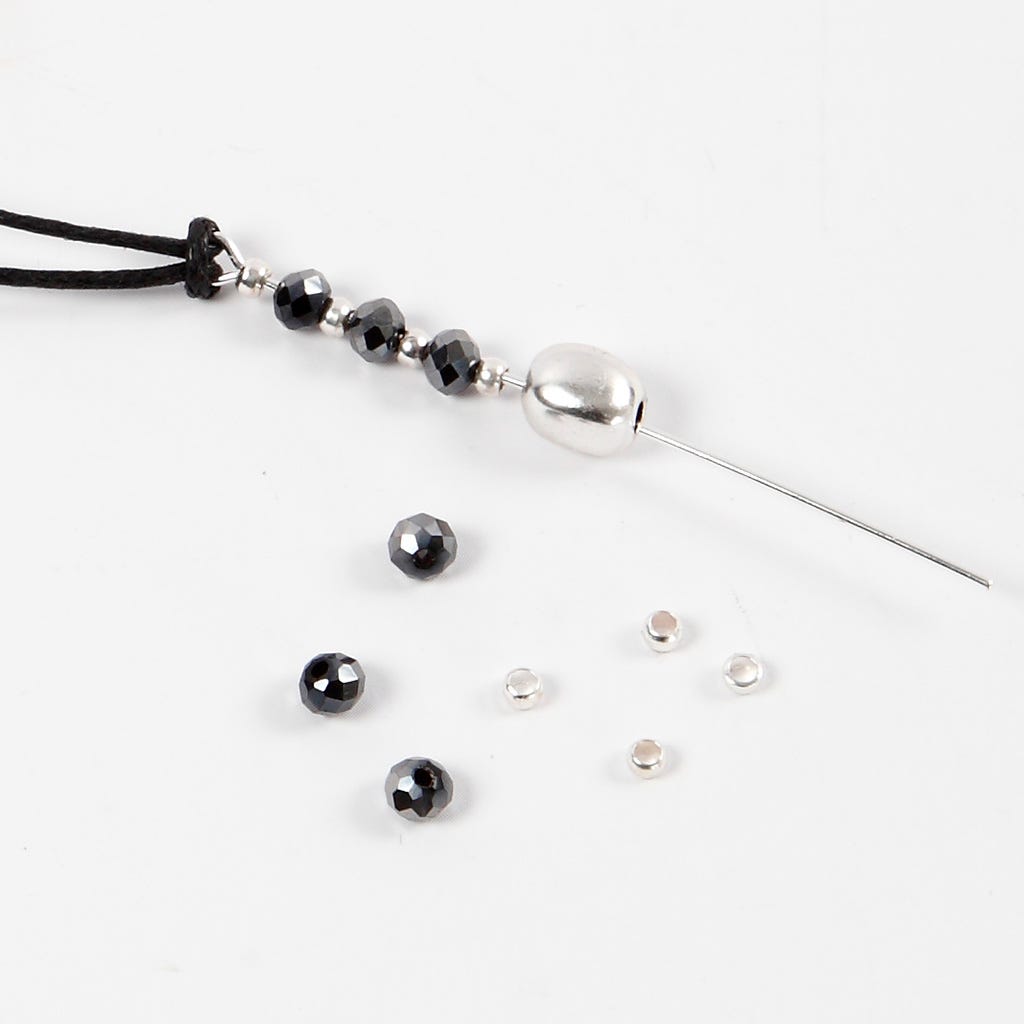 2
Put faceted beads onto the eye pin with crimp beads in between. Put a metal bead in the middle.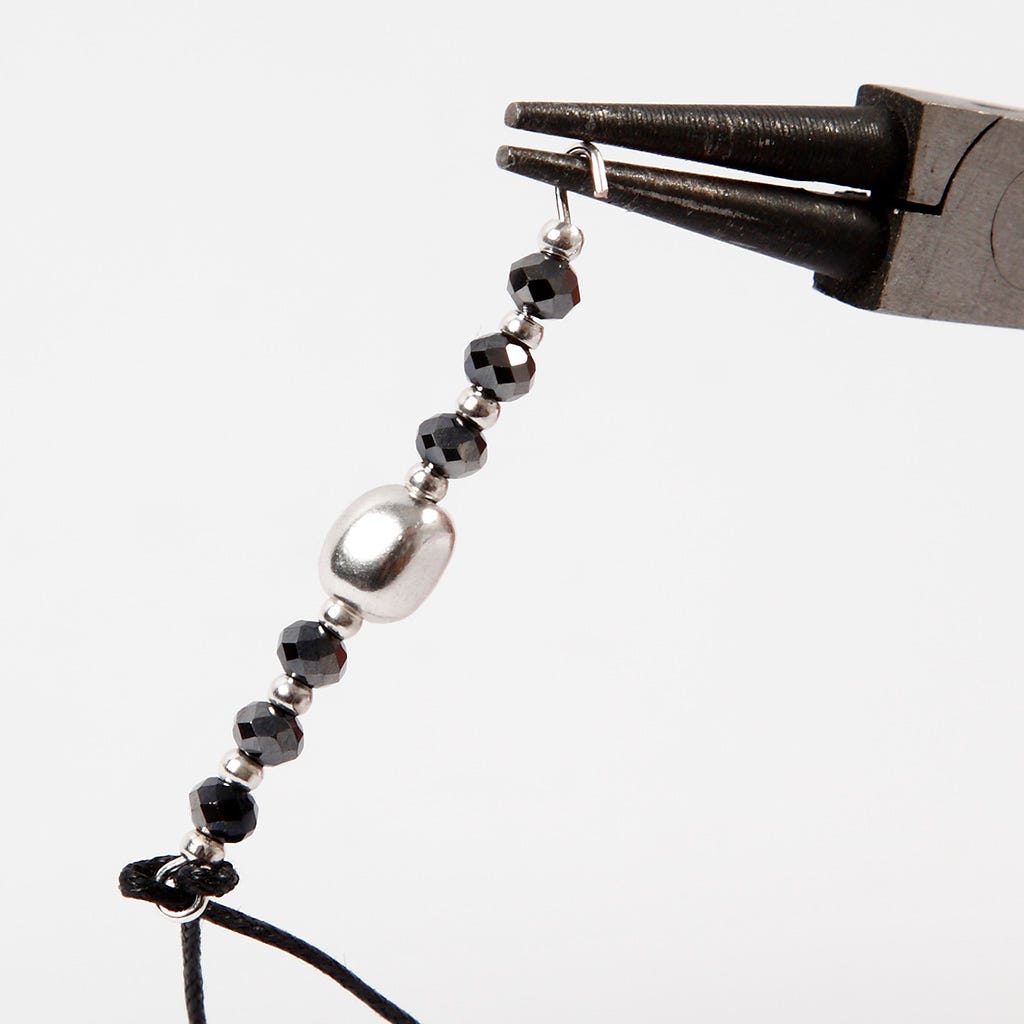 3
Cut off approx. 2 mm of the end of the eye pin and twistit to form a loop using round nose pliers.
4
Tie a doubled over piece of cotton cord onto the loop like you did at the start.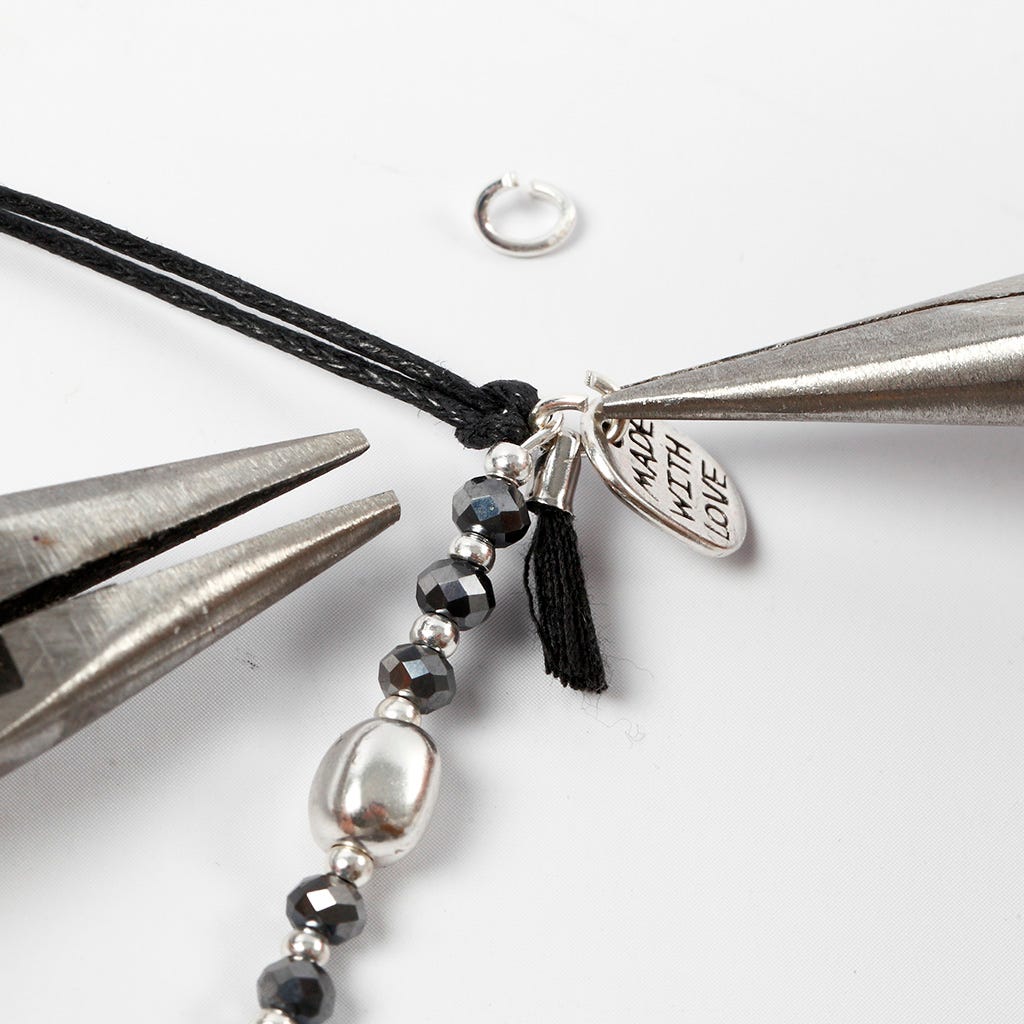 5
Put a tassel and a metal pendant onto an oval jump ring and attach the oval jump ring to the loop of the eye pin.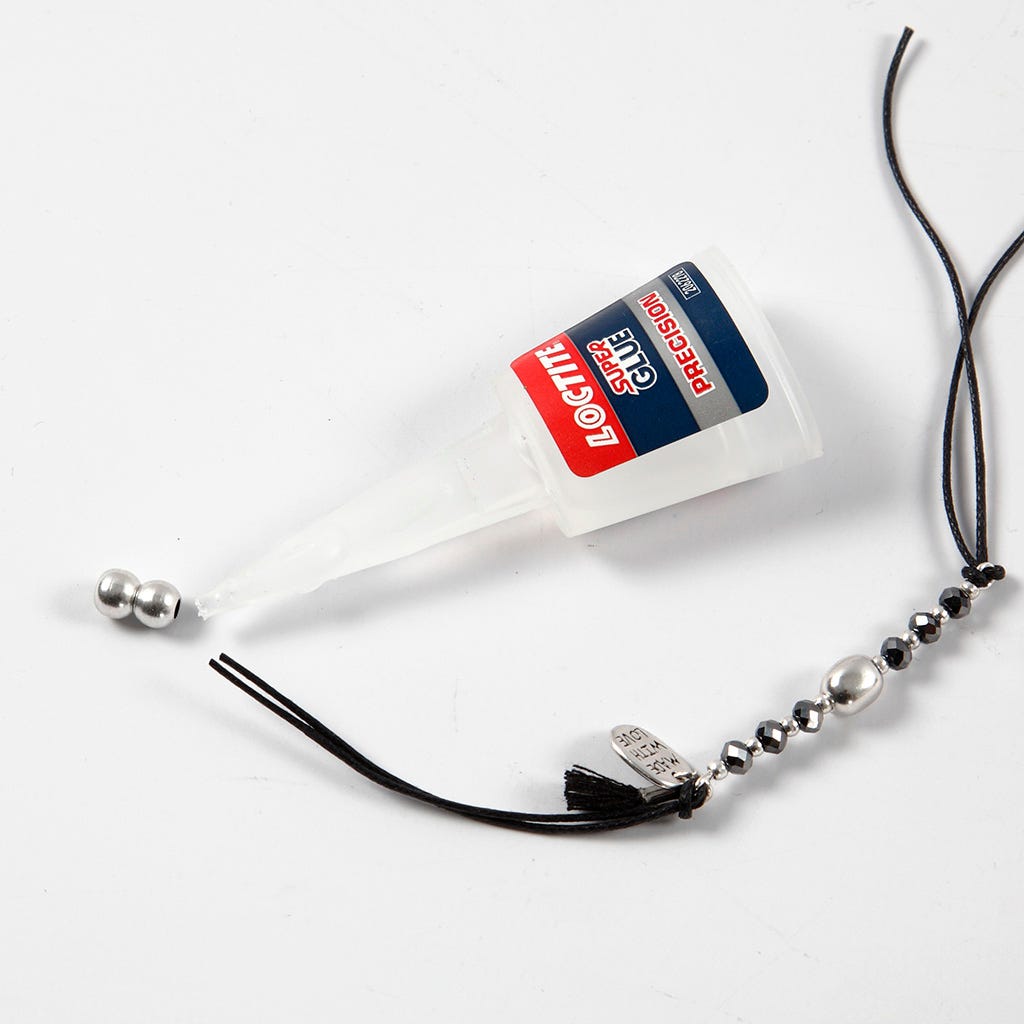 6
Cut the cords to the desired length (all the same length). Squeeze a drop of glue inside each part of the hollow, two-part magnetic clasp and push each pair of cord ends inside.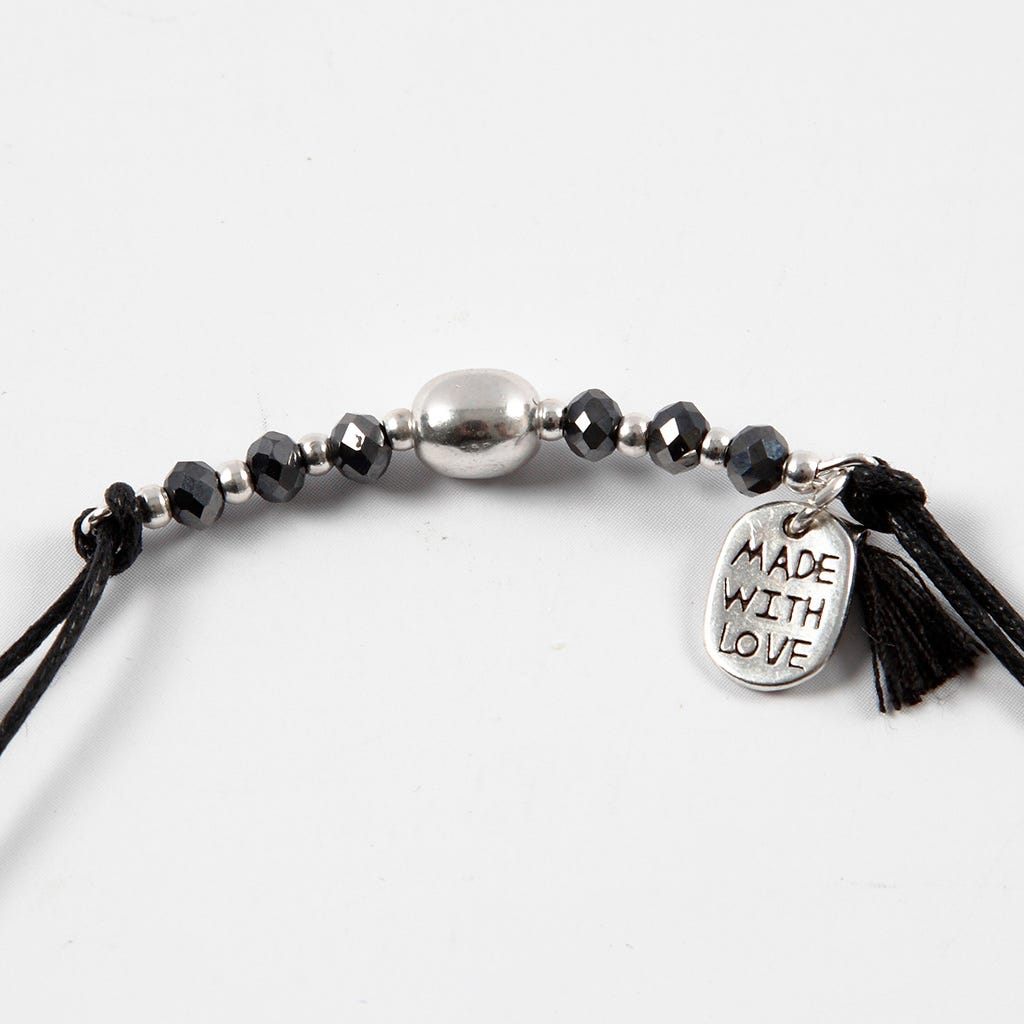 7
Carefully bend the eye pin with the beads to form a natural curve around the wrist.
Copyright © 2013-present Magento, Inc. All rights reserved.