Bracelets made from coloured Elastic Cord and Plastic Beads
Bracelets made from coloured Elastic Cord and Plastic Beads
These bracelets are made with pony beads threaded onto coloured elastic cord. One is made with letter beads composing a name and the other with a sports bead in the shape of a football. How to do it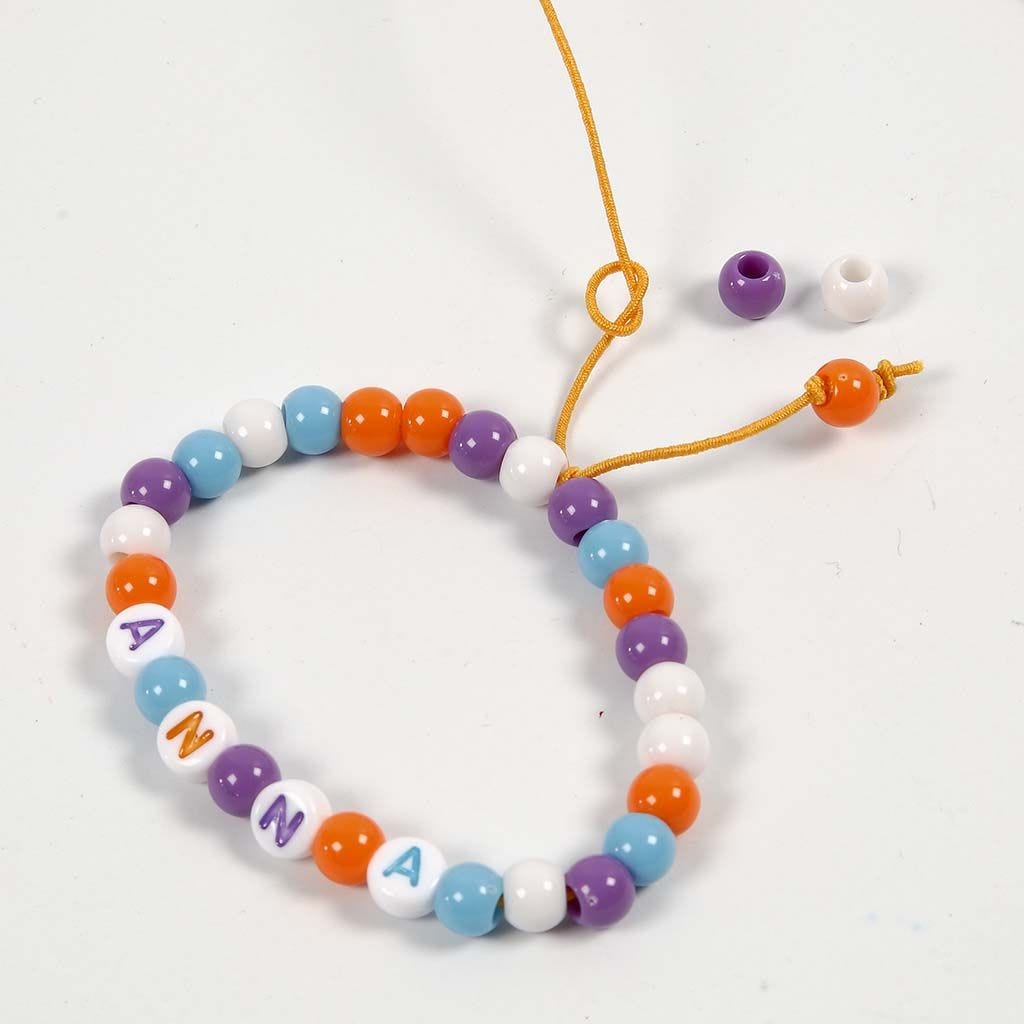 1
Finish with a knot, when the desired length of the bracelet is reached. Tie another knot at each end of the elastic cord a couple of cm from the fastening knot. Thread a bead on at each end and tie another knot. Trim the elastic cord.
Copyright © 2013-present Magento, Inc. All rights reserved.