Bowls made from large round Concrete Shells
These bowls are large round shells, cast with Concrete craft on balloons. When dry, they are painted on the inside with Art Metal paint.
How to do it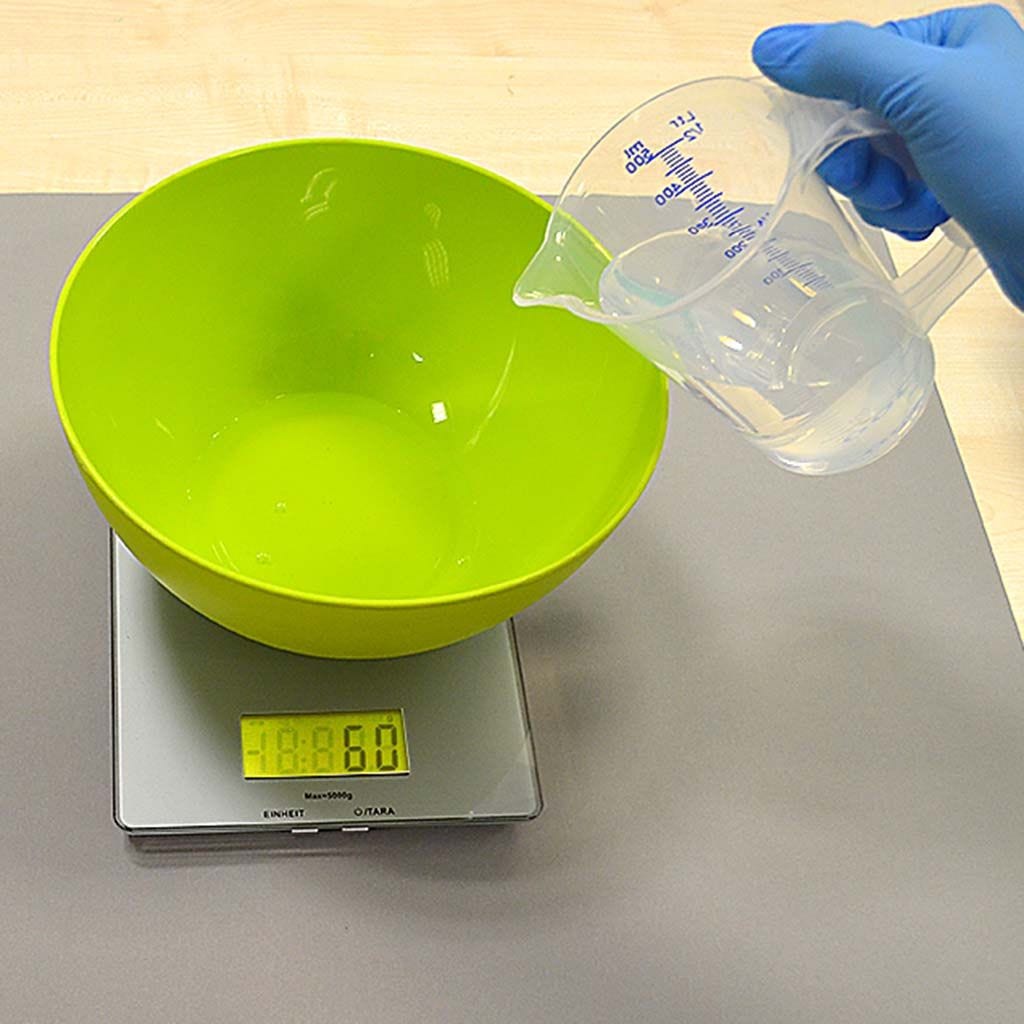 1
Use kitchen scales and pour 60 g of water in a bowl.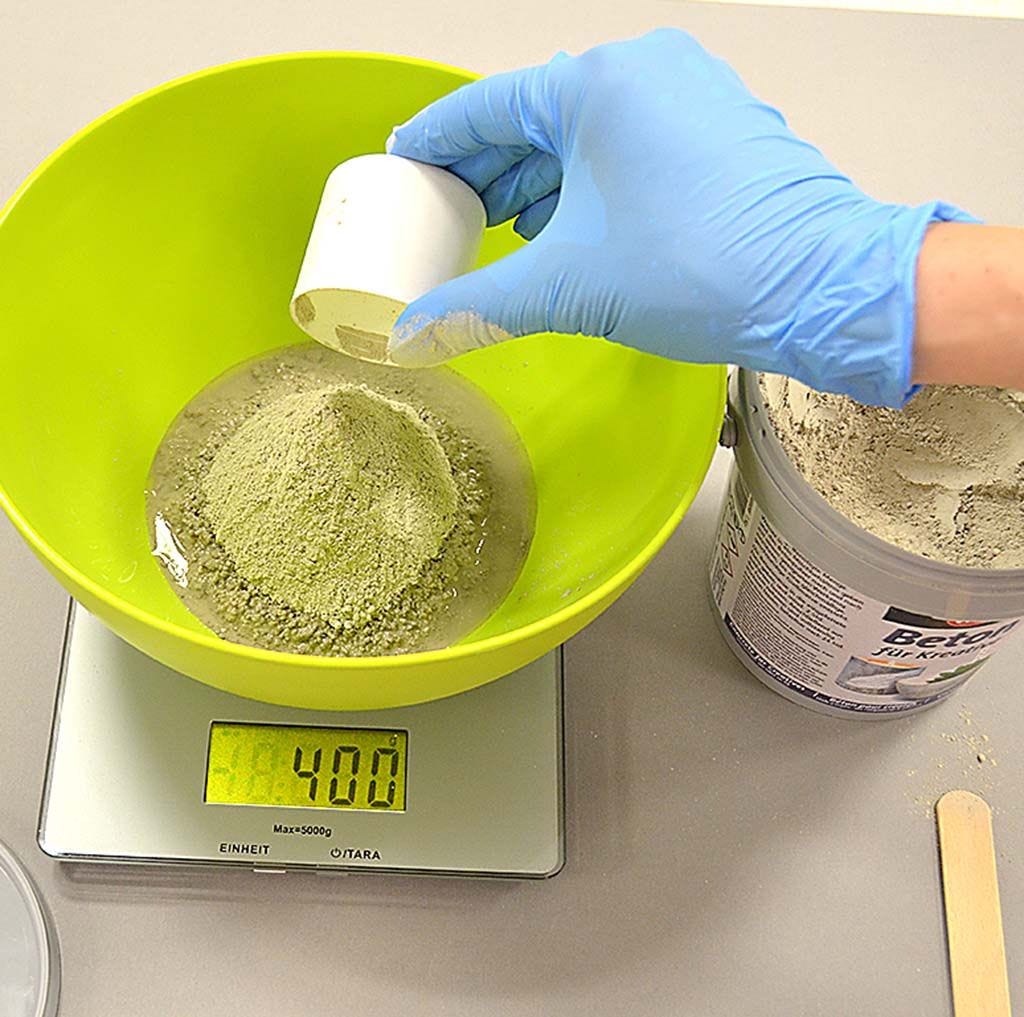 2
Measure 400 g concrete powder into the same bowl.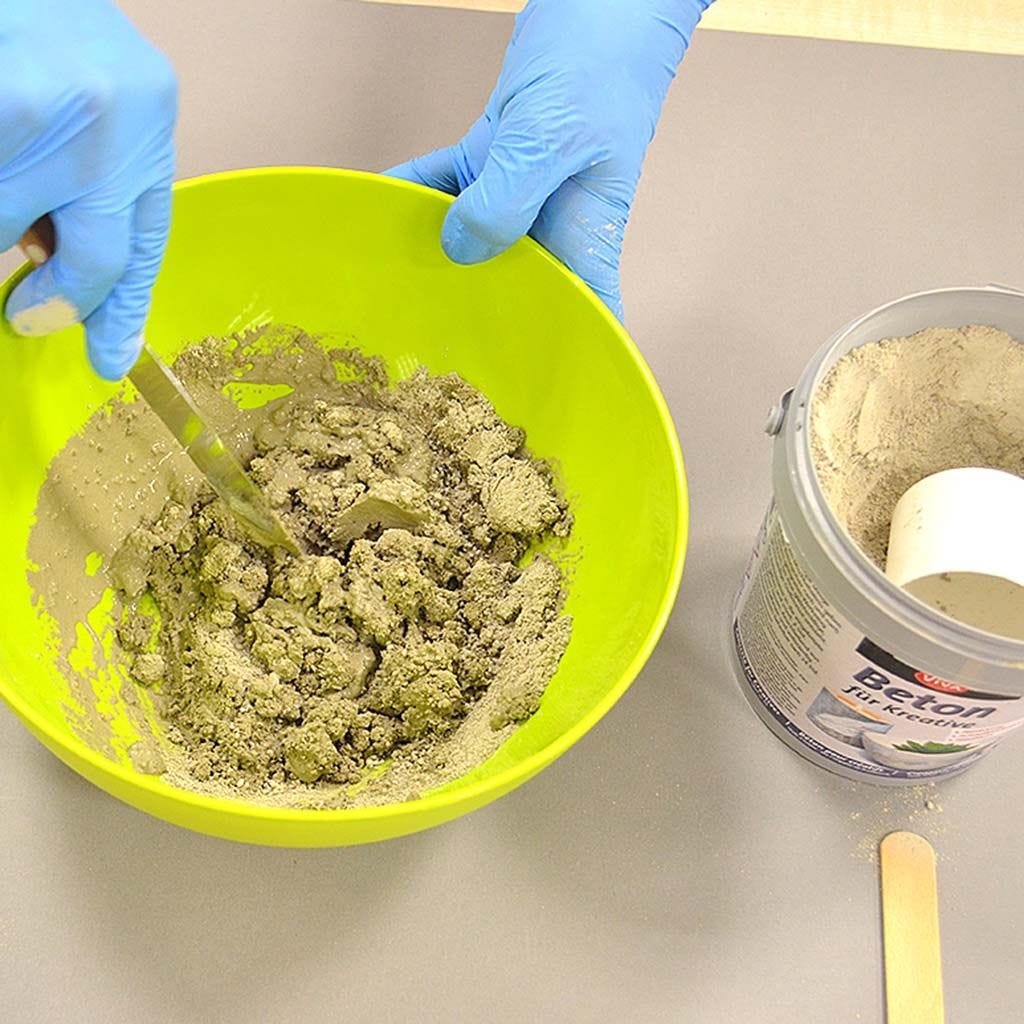 3
Mix the water and the concrete powder well.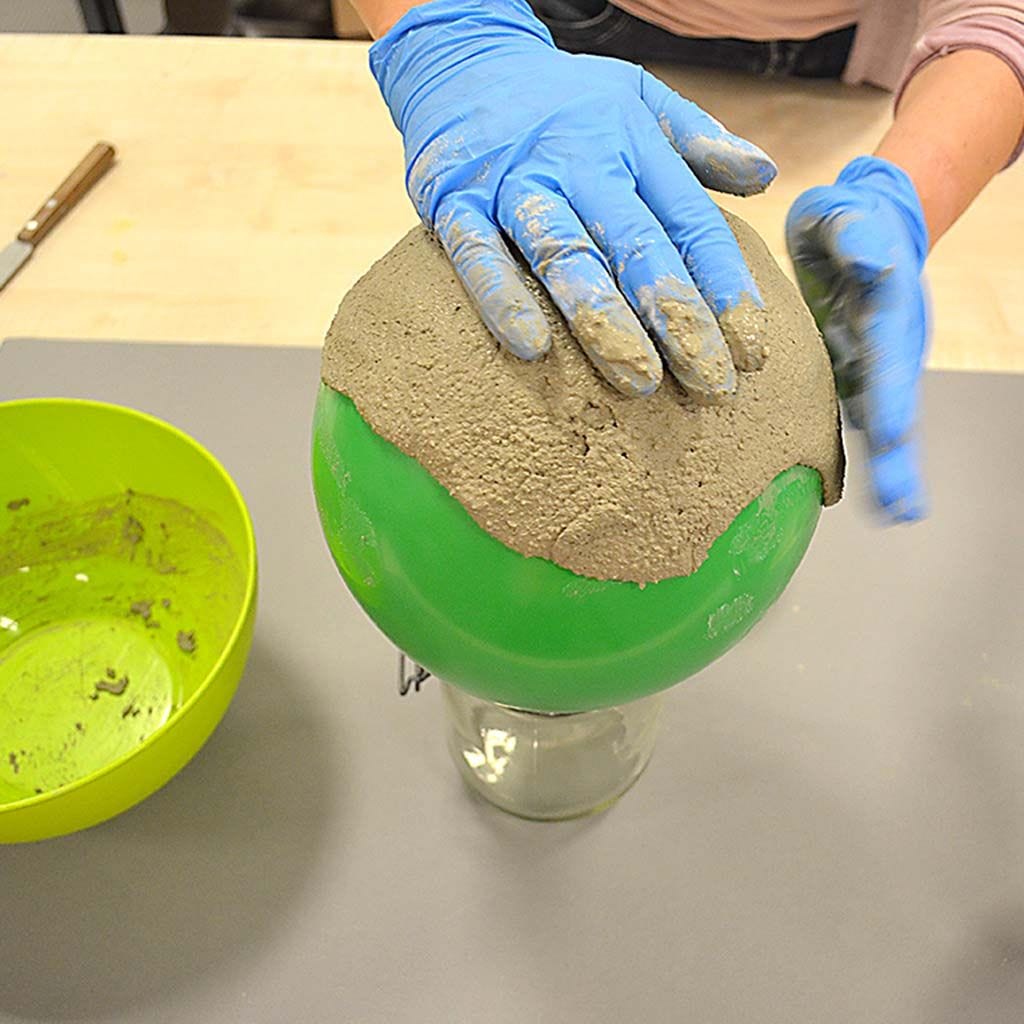 4
Distribute the mixture over the top part of a blown-up balloon. Leave to dry for approx. 24 hours.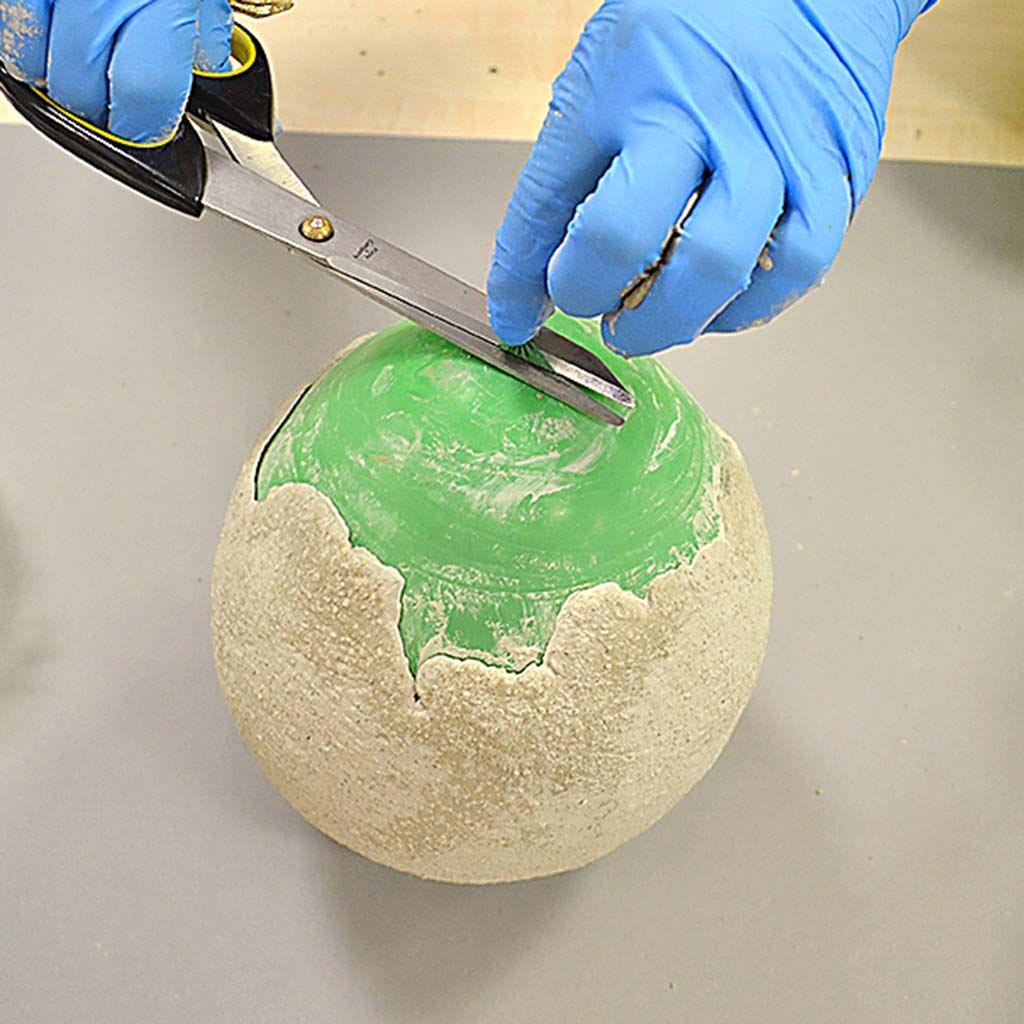 5
Puncture the balloon and remove it. Brush the cast shell free from dust.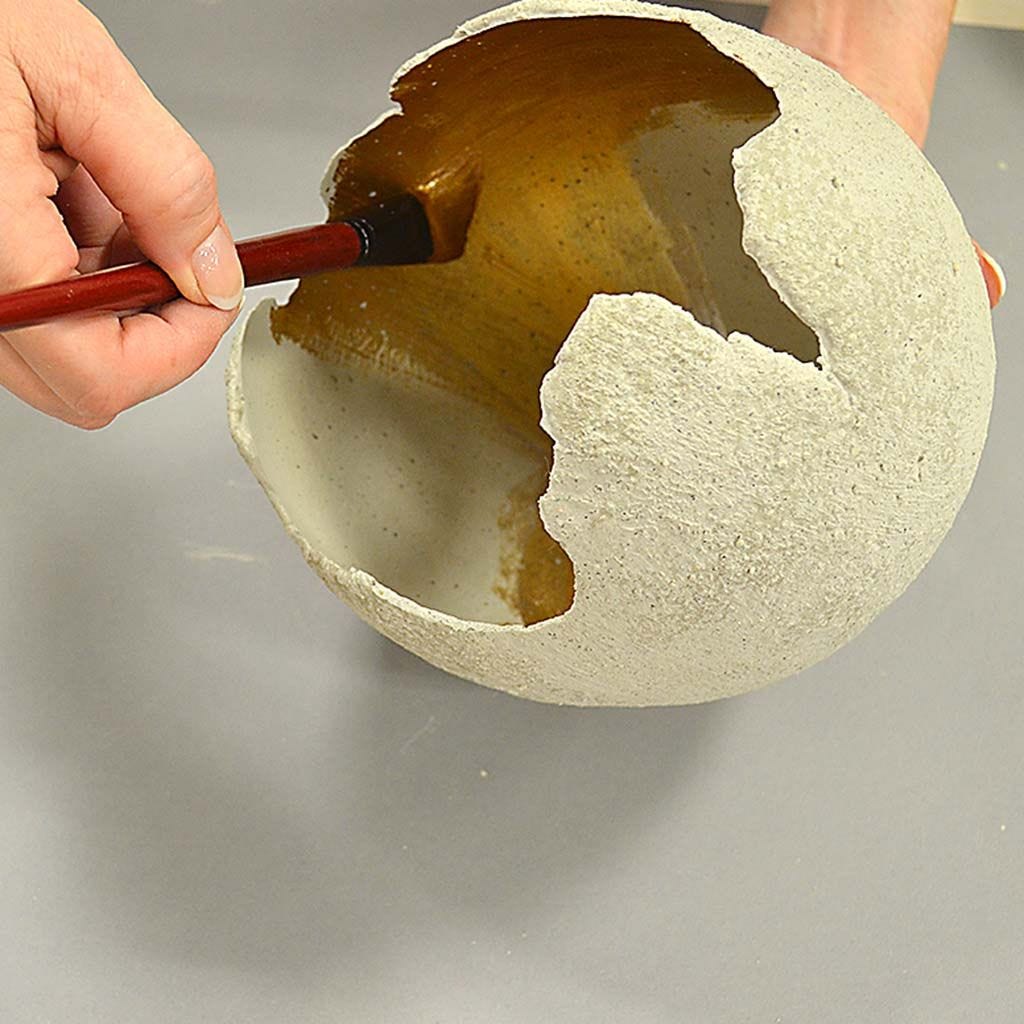 6
Paint the inside of the shell/bowl with Art Metal paint. Leave to dry.