A bobbin with a wooden bead decorated with flax twine and a pixie hat made from linen fabric. How to do it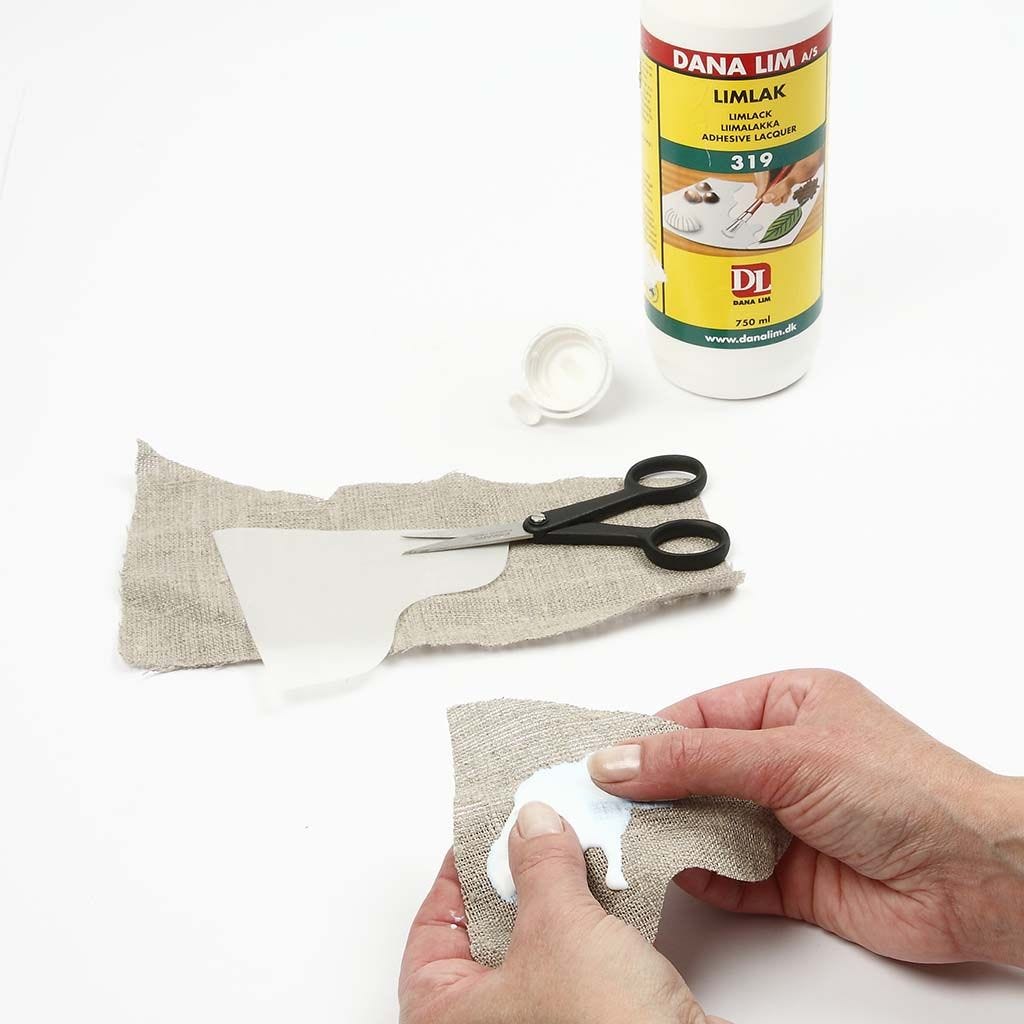 1
Cut out the pixie hat using the template.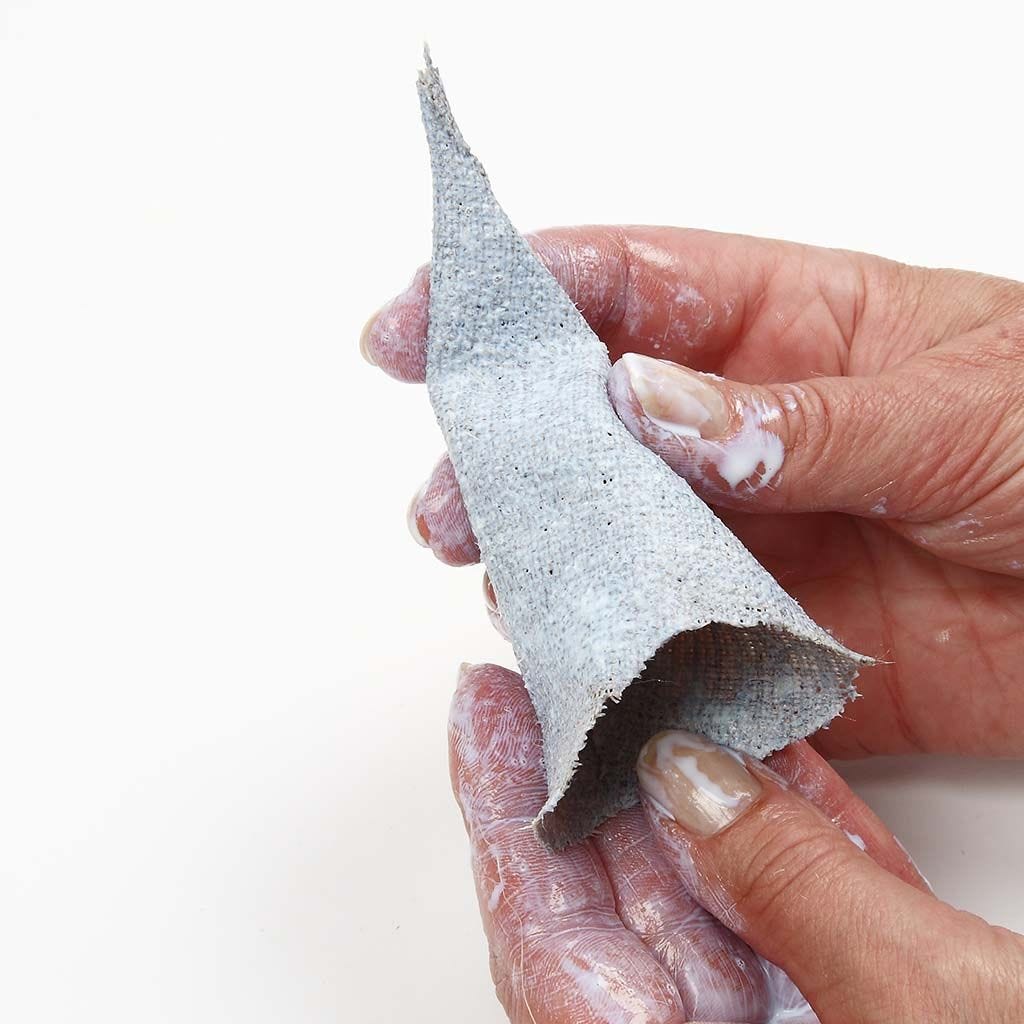 2
Soak the linen fabric with glue varnish and shape a hat. Let it dry.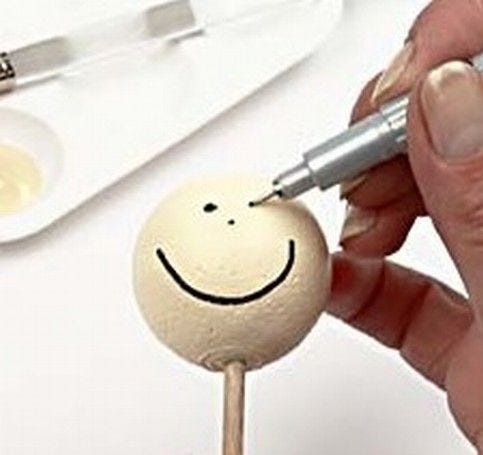 3
Paint the polystyrene ball with Plus Color Craft Paint and let it dry. Draw a face.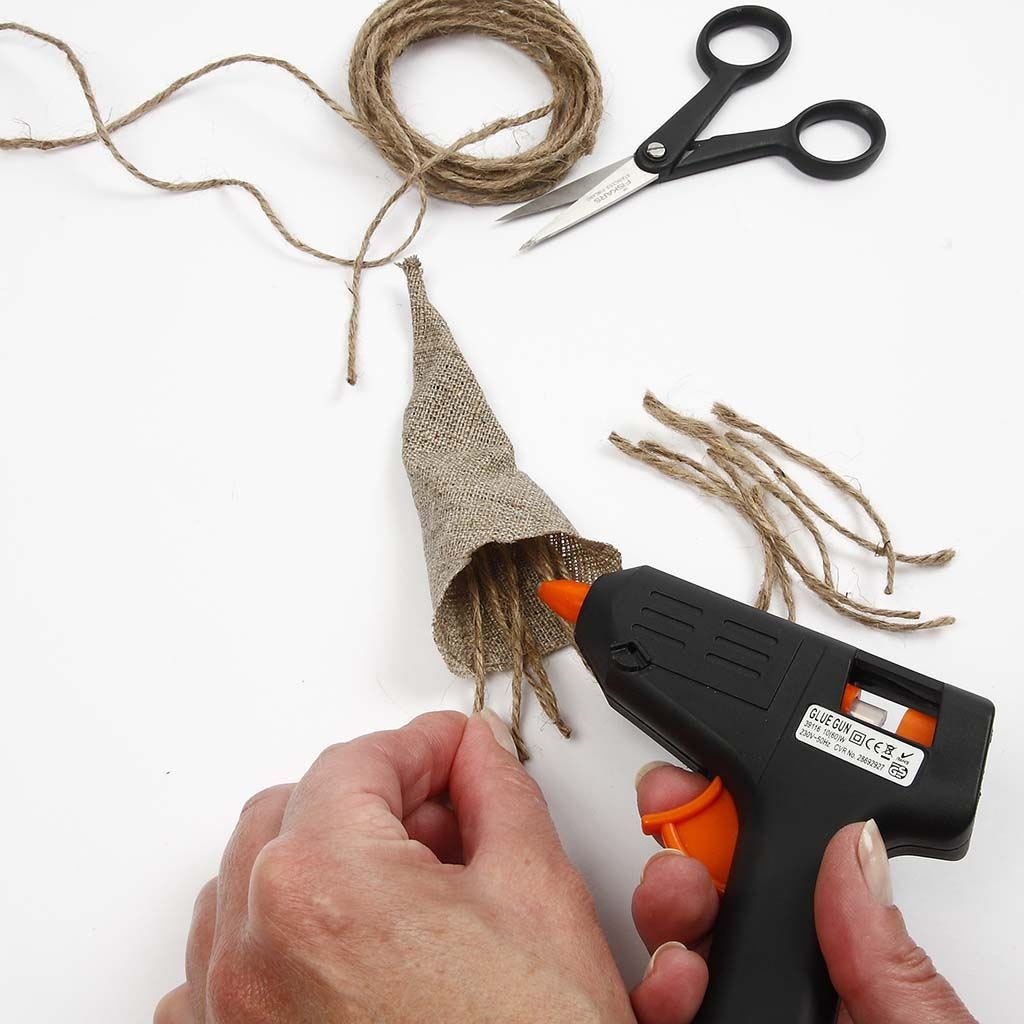 4
Cut some hair from flax twine and glue it inside the pixie hat. Glue the pixie hat onto the polystyrene head.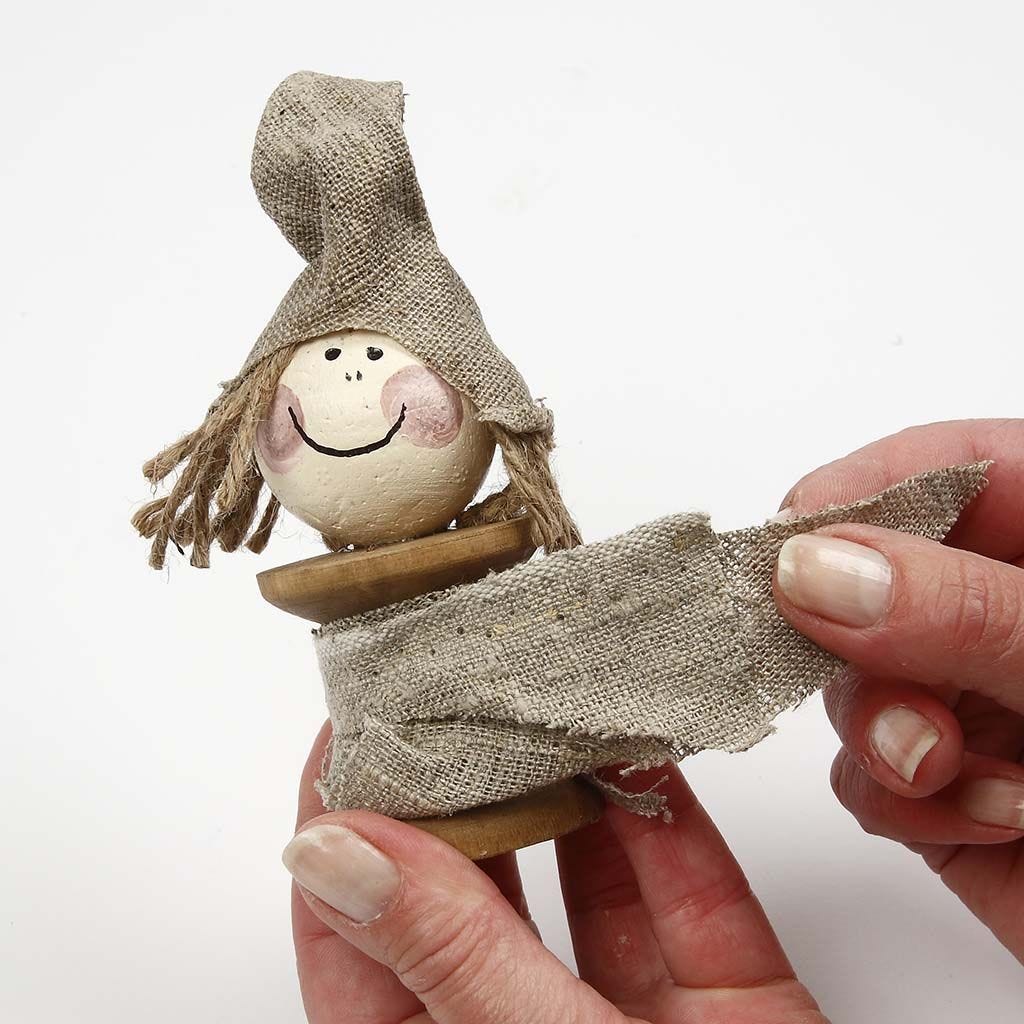 5
Assemble the pixie hat, the head and the body.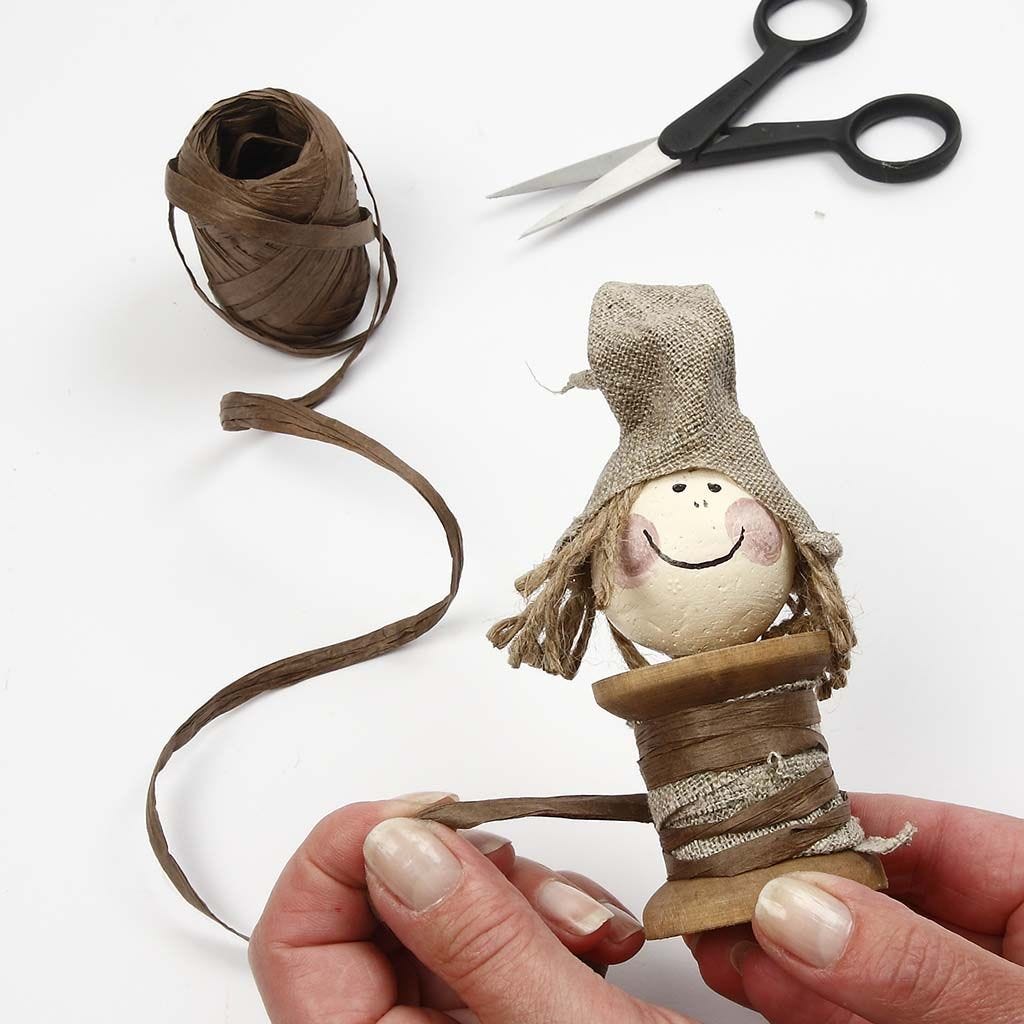 6
Wind linen fabric and paper cord around the bobbin.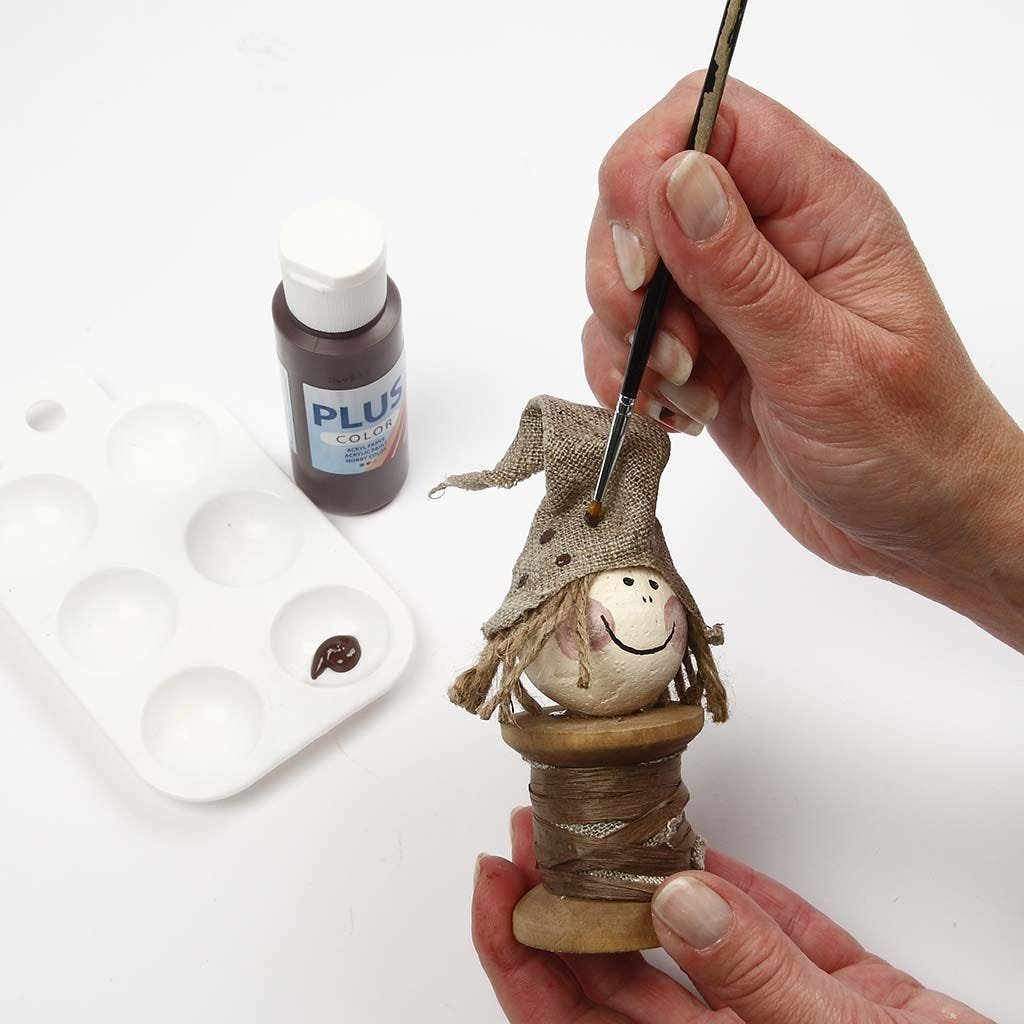 7
Finally paint small dots on the pixie hat in the same colour as the paper cord.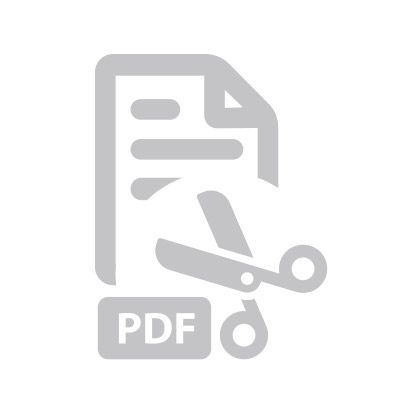 Attached file:
Download