The glasses are covered in self-hardening clay with an embossed pattern and decorated with crowns and glitter. How to do it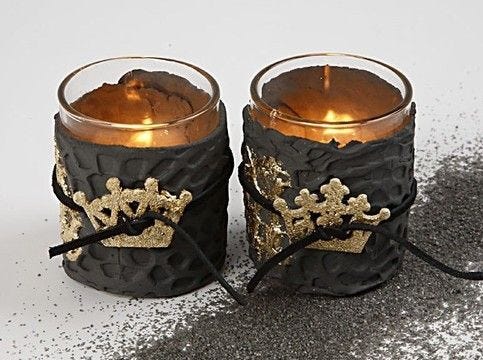 1
Black self-hardening clay is an exciting novelty which is used for making icons and decorations on candle holders. Roll out the slabs using the rolling pin and use the discs to create an even thickness. Beautiful embossed patterns are created on the surface when using the pattern rollers. The clay is dry after 2-3 days depending on the thickness. Dab Non Permanent Adhesive onto the surface of the embossed pattern, let it touch dry and then apply gold Imitation Metal Leaf. Brush off excess gold using a soft brush.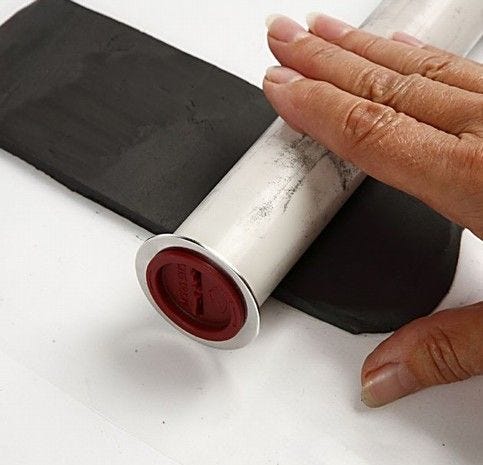 Step 1
Roll out a suitable piece of clay to the desired size. Here we have used removable discs on the rolling pin which give a 5mm thickness.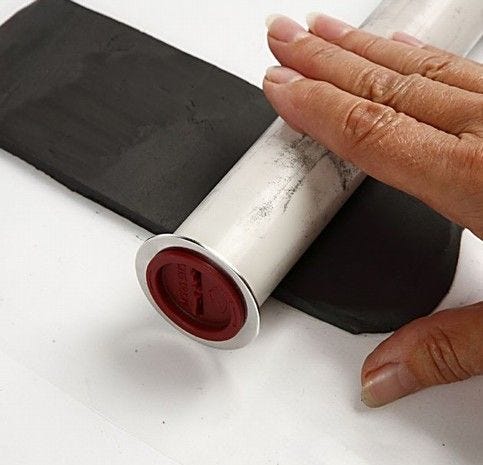 Step 2
Roll a pattern roller across the clay to create a relief effect.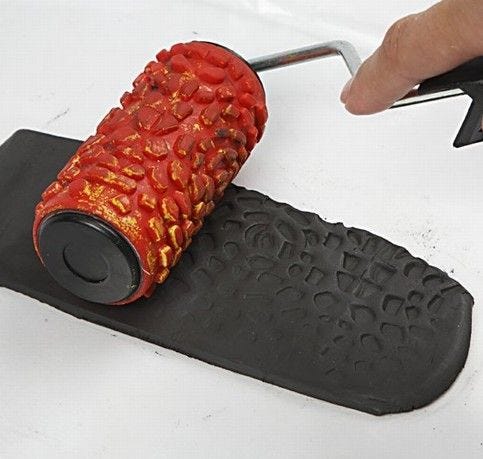 Step 3
Remember to make a hole for hanging. This can be made with a marker pen lid.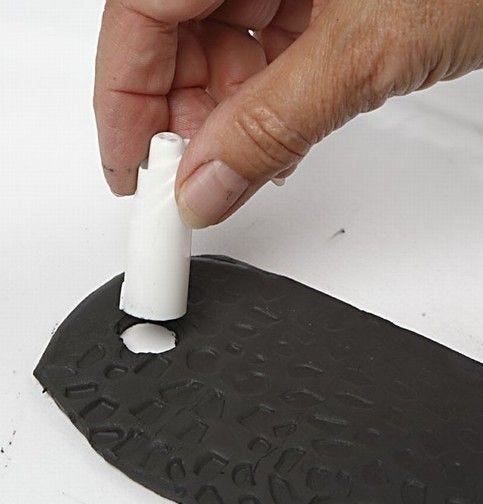 Step 4
With a foam brush, dab some non permanent adhesive onto the surface of the pattern only. Leave until dry to the touch. It is fine to leave it until next day.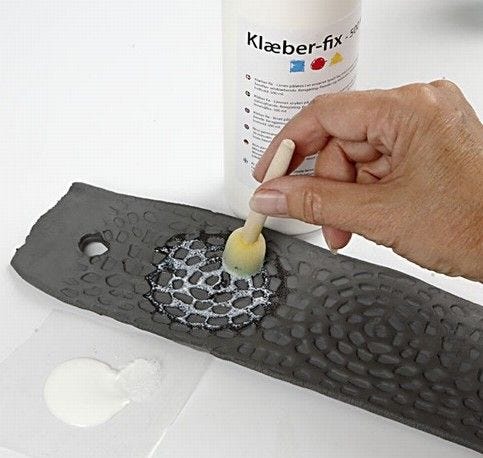 Step 5
Gently lay the gold Imitation Metal Leaf over the adhesive and smooth it out with a soft brush.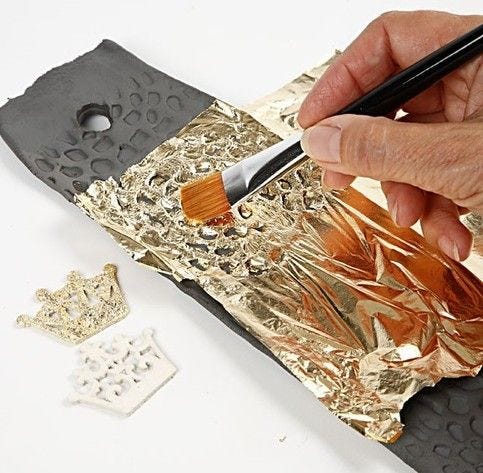 Step 6
Brush off excess gold Imitation Metal Leaf with a stiff brush.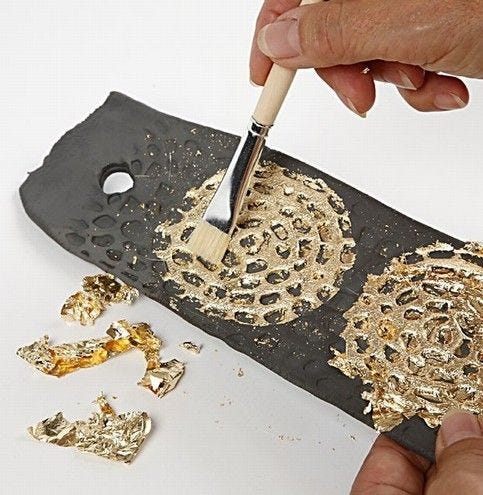 Step 7
Tie on a leather cord for hanging and glue on die-cut crown wood stickers.