Bead decoration on hair claws
Bead decoration on hair claws
Make these lovely hair accessories with different beads threaded onto brass wire and then wrapped around golden hair claws.
How to do it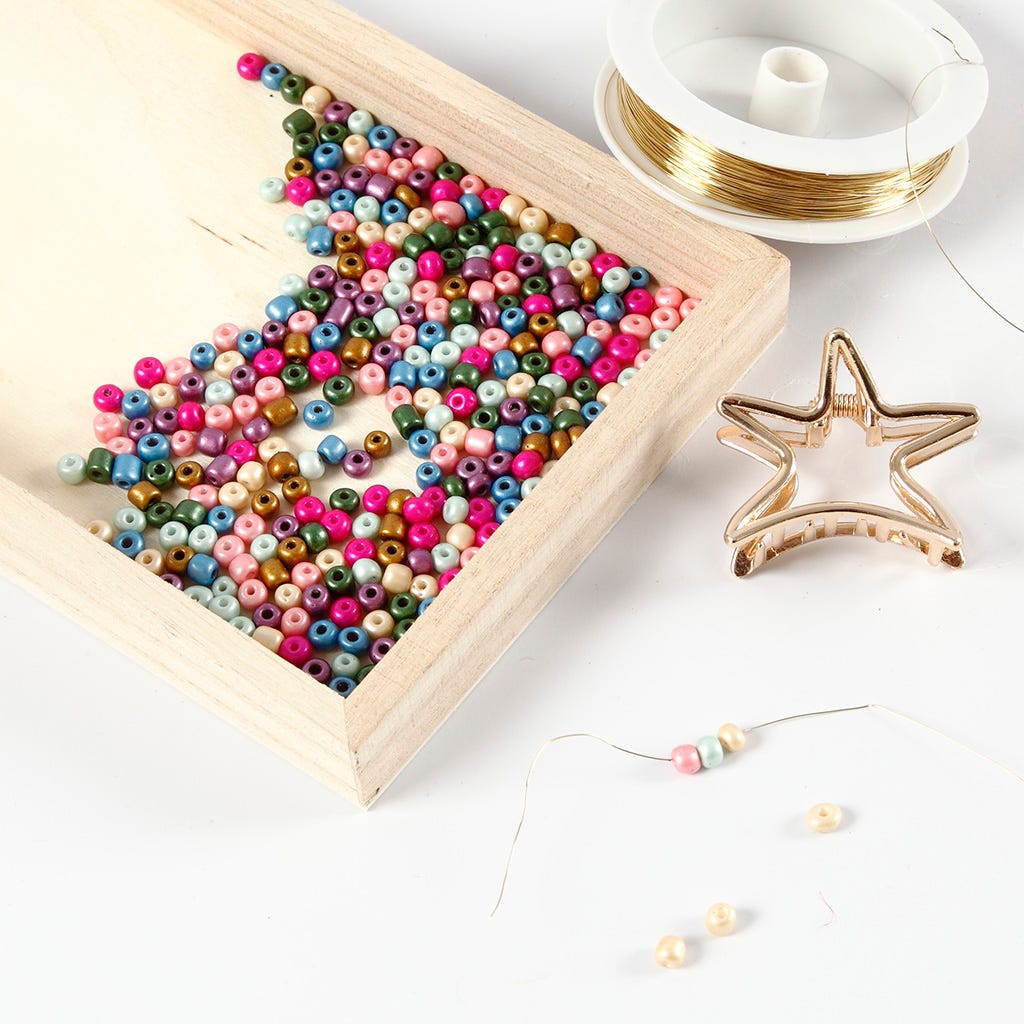 1
Thread beads onto a brass wire in your chosen colour combination.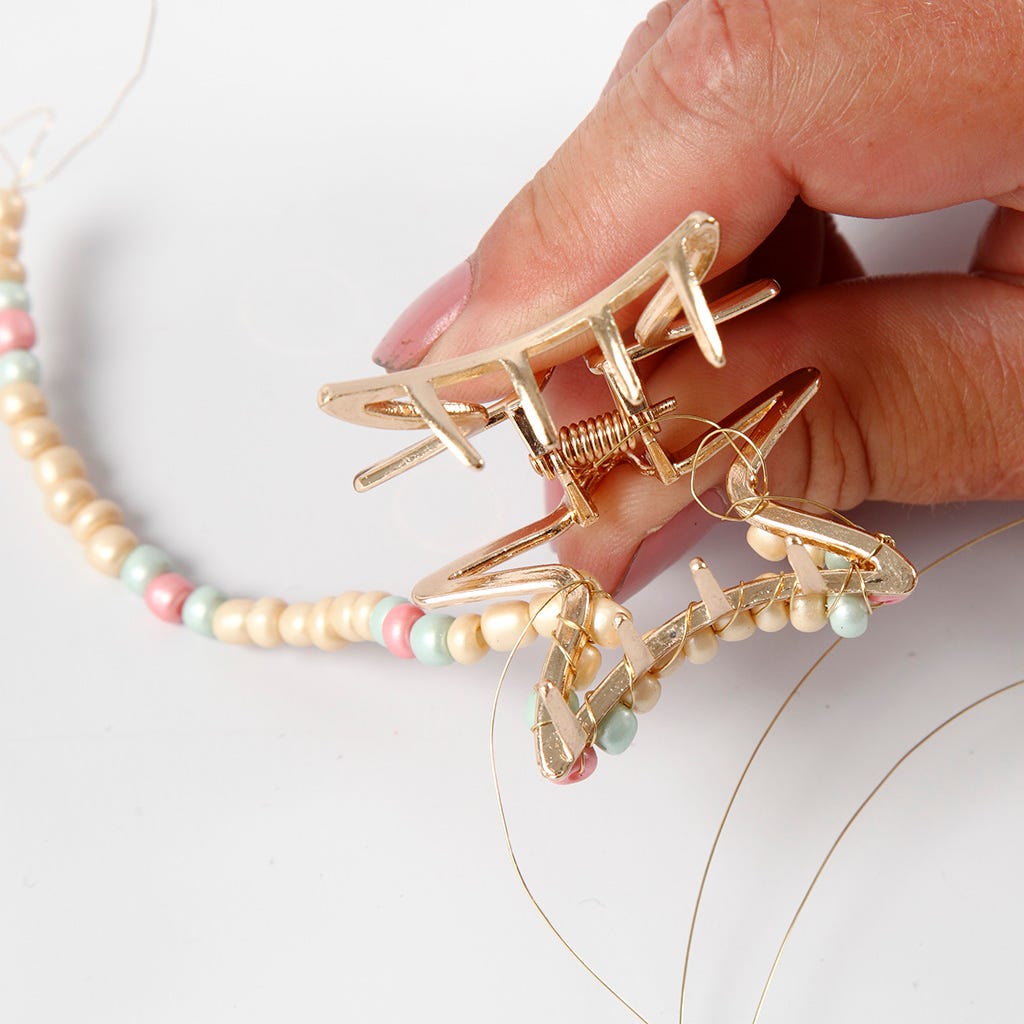 2
Use another brass wire for attaching the string of beads onto the hair claw.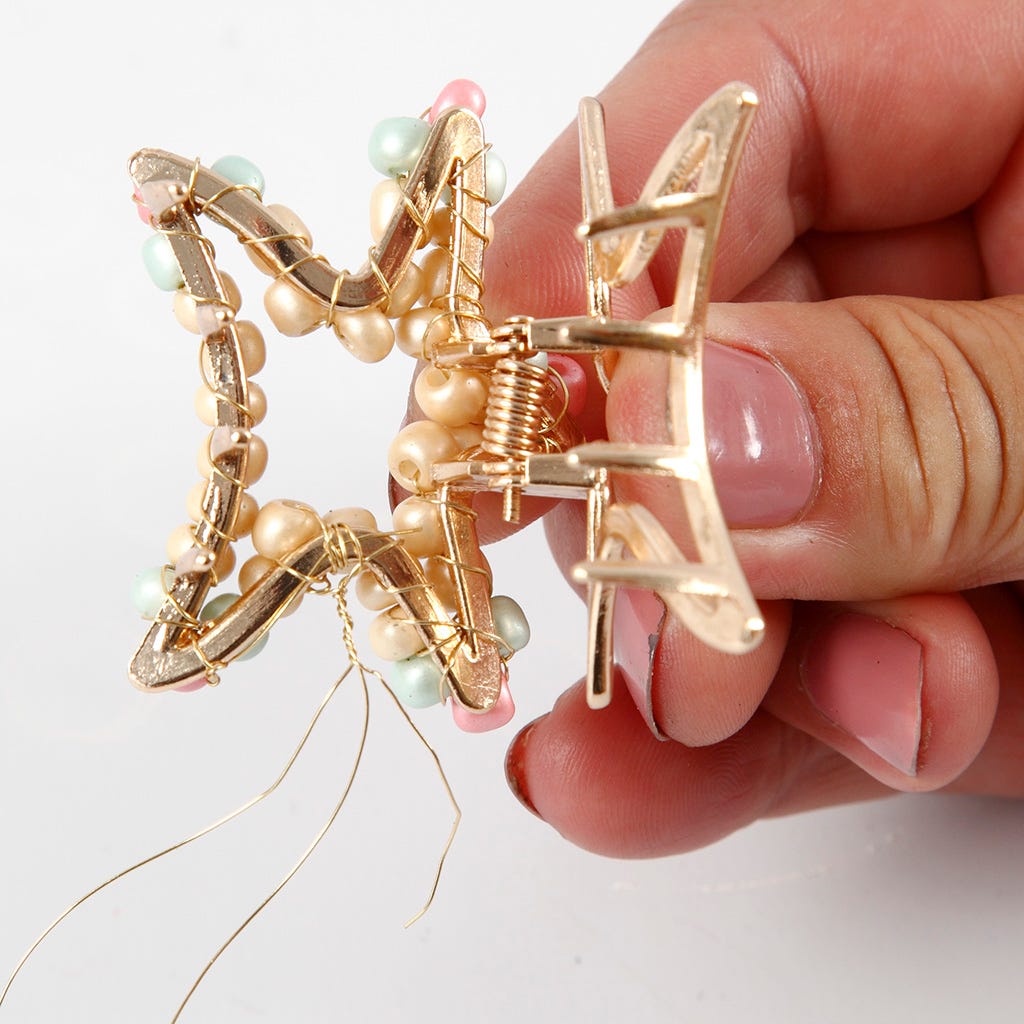 3
Finish by twisting the brass wires together and trim the ends.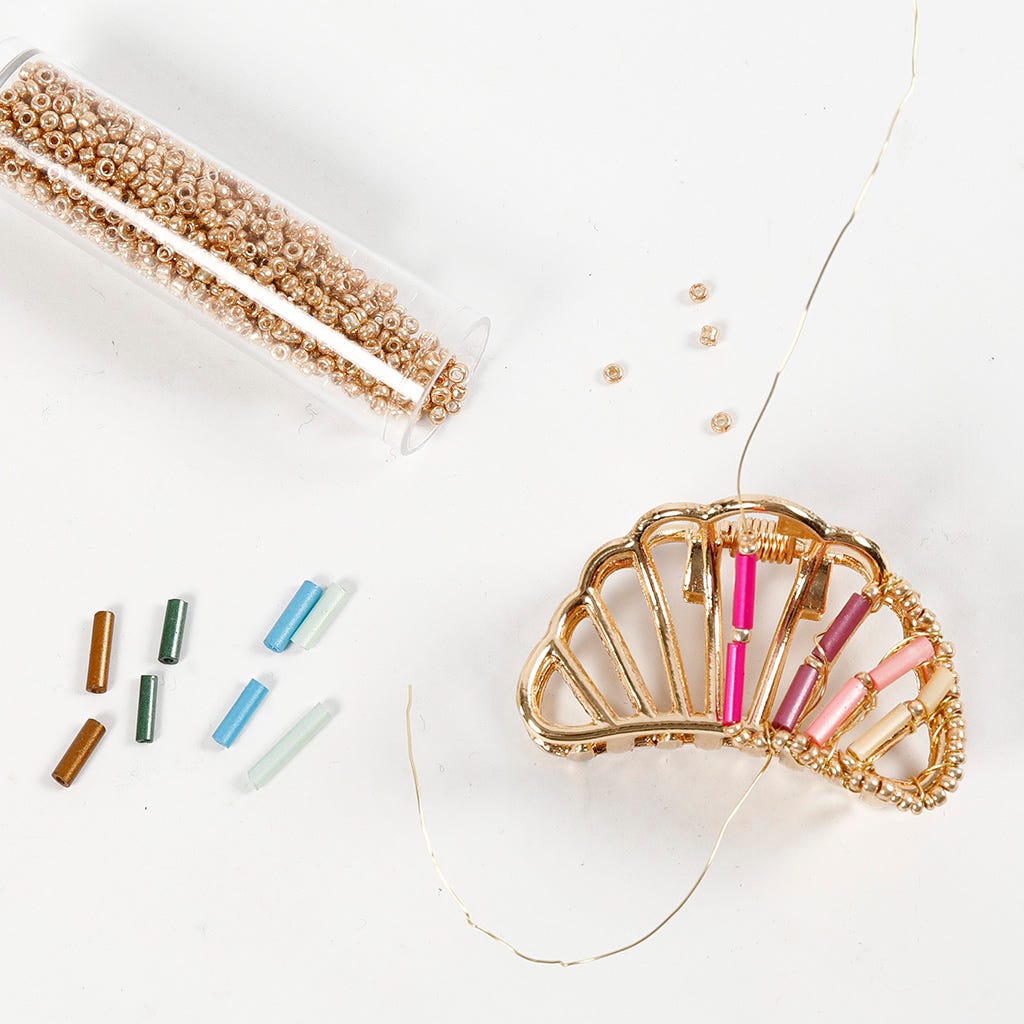 4
Make this variant in the same way using tubular glass beads and mini rocaille seed beads threaded onto brass wire depending on the shape of the hair claw.