Baubles made from coloured Honeycomb Paper
Baubles made from coloured Honeycomb Paper
Each bauble is made from two half circles cut from honeycomb paper. Each half circle is then spread out into a half bauble. These are glued together to make a complete bauble. How to do it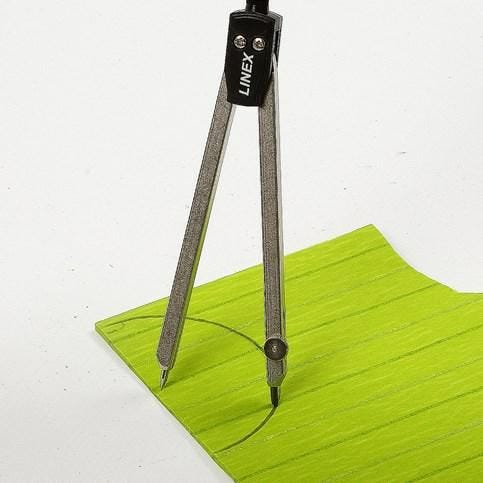 1.
Cut two half circles from the honeycomb paper to make one bauble. NB: the paper direction should be horizontal because of the lines in the honeycomb paper's layers.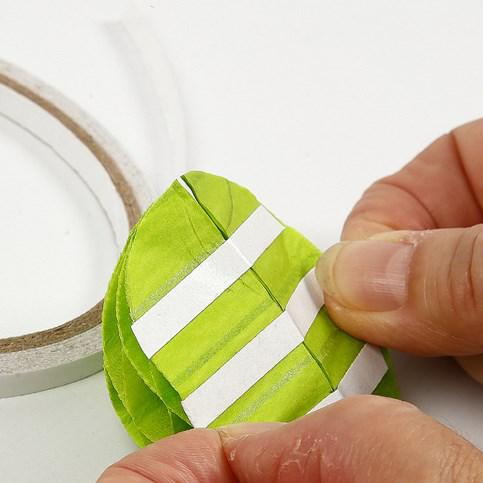 2.
Spread out one half circle to form a half bauble and attach double-sided adhesive tape. Spread out the other half circle. Attach it to the other half circle to form a complete bauble.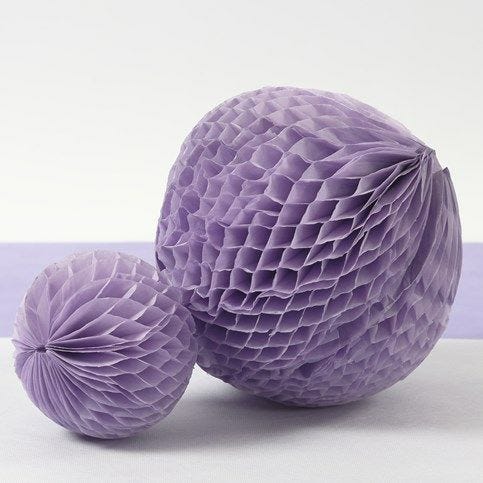 Another variant
NB: For a tight result, use four half circles per bauble when making baubles with a large circumference.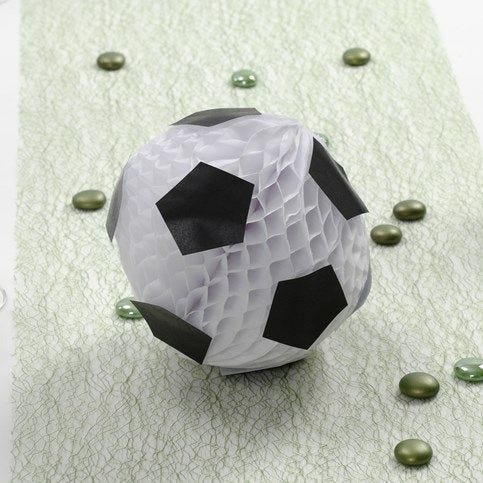 Another variant
Cut out a minimum of three half circles from honeycomb paper to make this football which has a diameter of approx. 15cm. Print out the template which is available as a separate PDF file for this idea. Draw and cut out approx. seven pentagons from black paper and glue them onto the ball.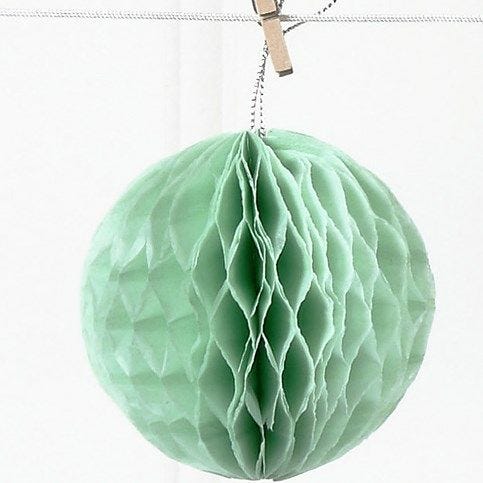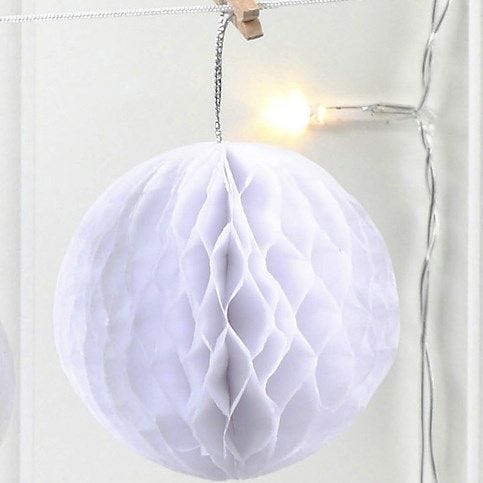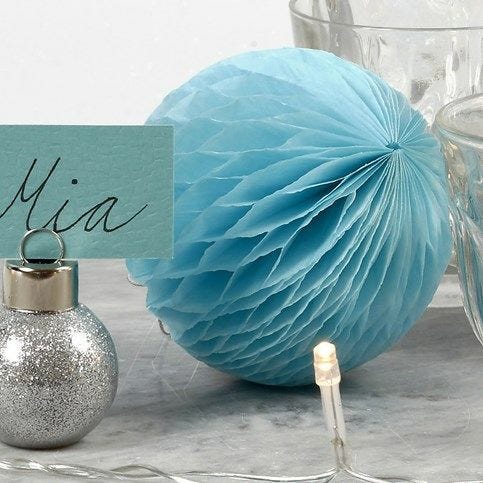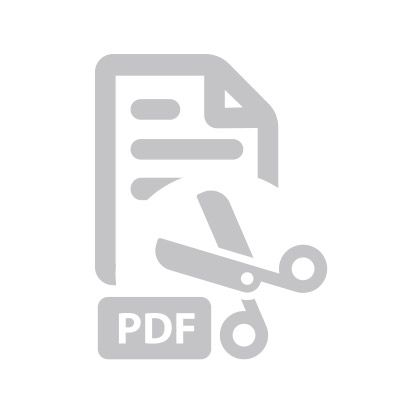 Attached file:
Download