Battery-powered LED Lights with a woven Star on each Bulb
Battery-powered LED Lights with a woven Star on each Bulb
Each bulb on these LED lights is decorated with a star woven from vellum paper star strips with a design from Vivi Gade. How to do it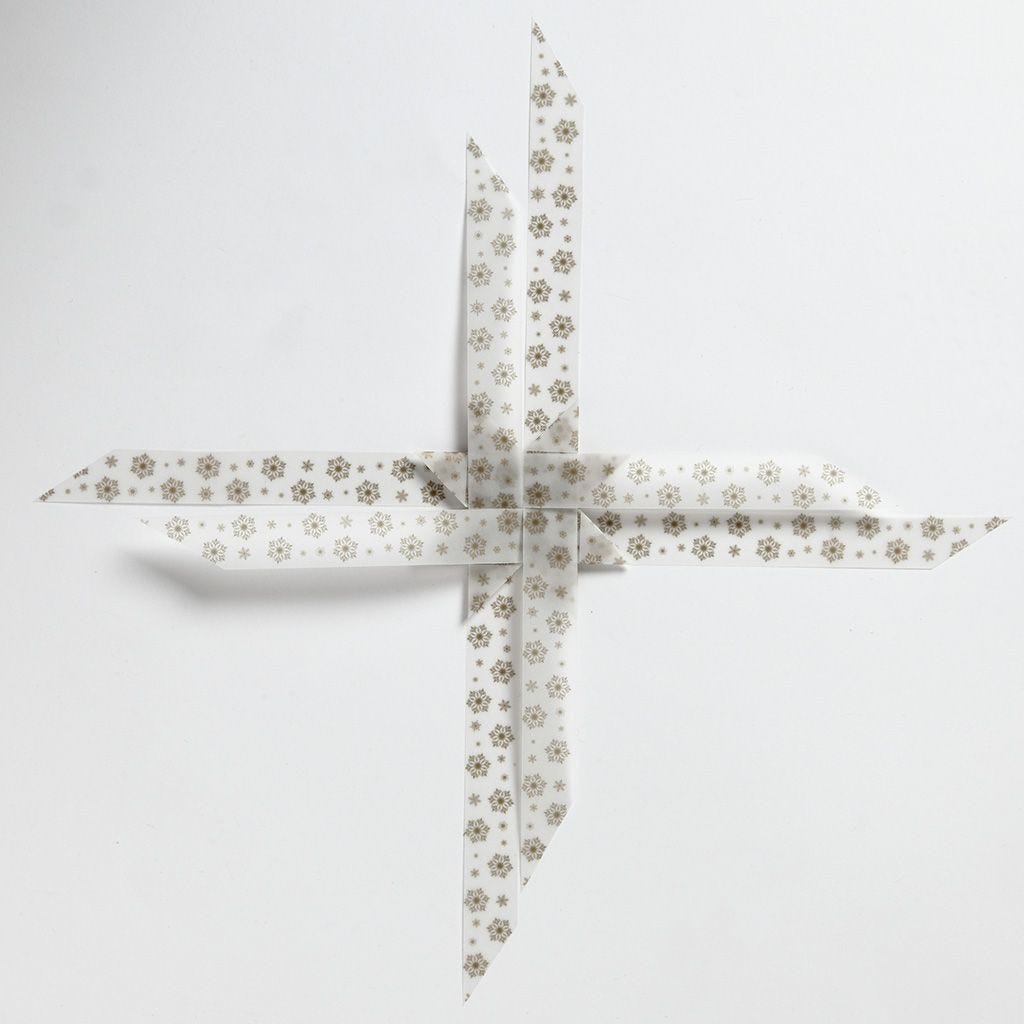 1
Weave 20 stars following the instructions on the pack until and including step 12. (A flat star with 8 star points).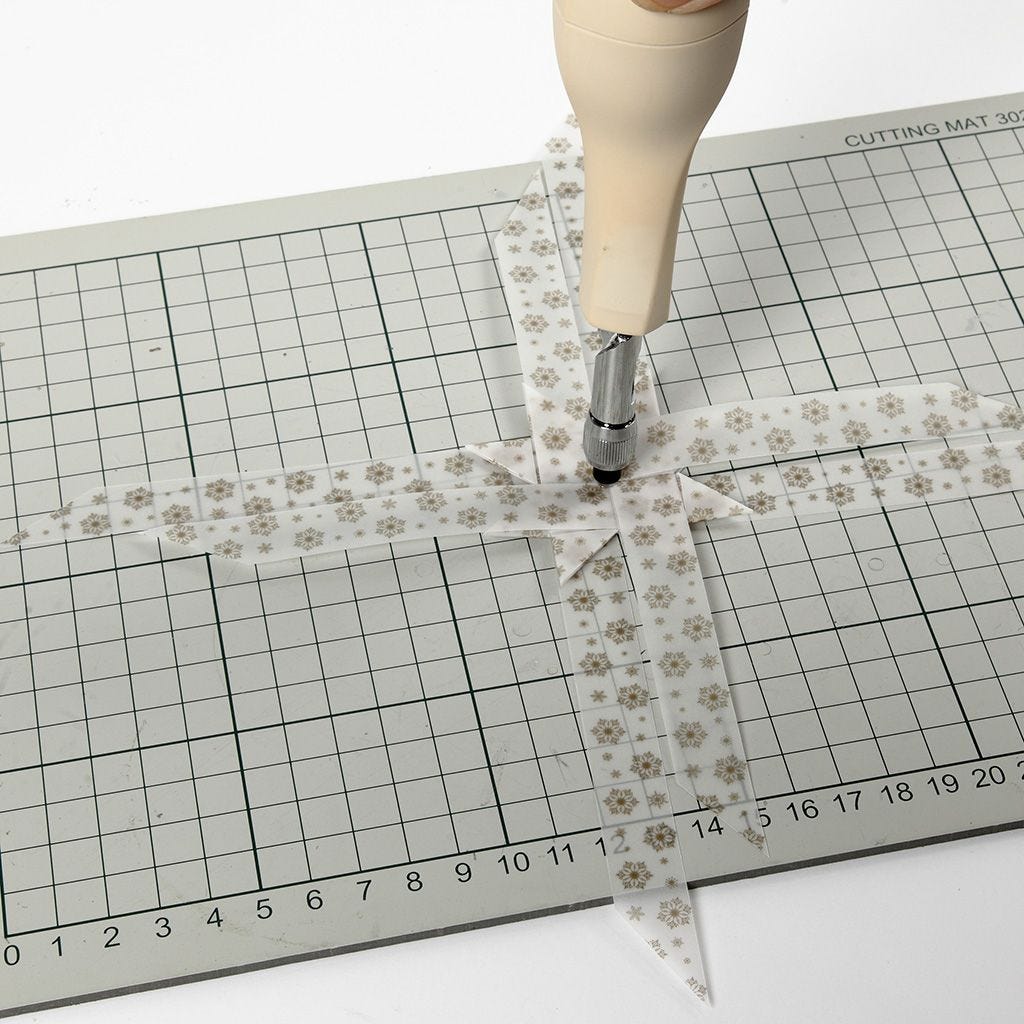 2
Make a 4 mm large hole in the middle of each star. You may use a Screw Punch. Finish the weaving of the last 6 steps of the star using the instructions.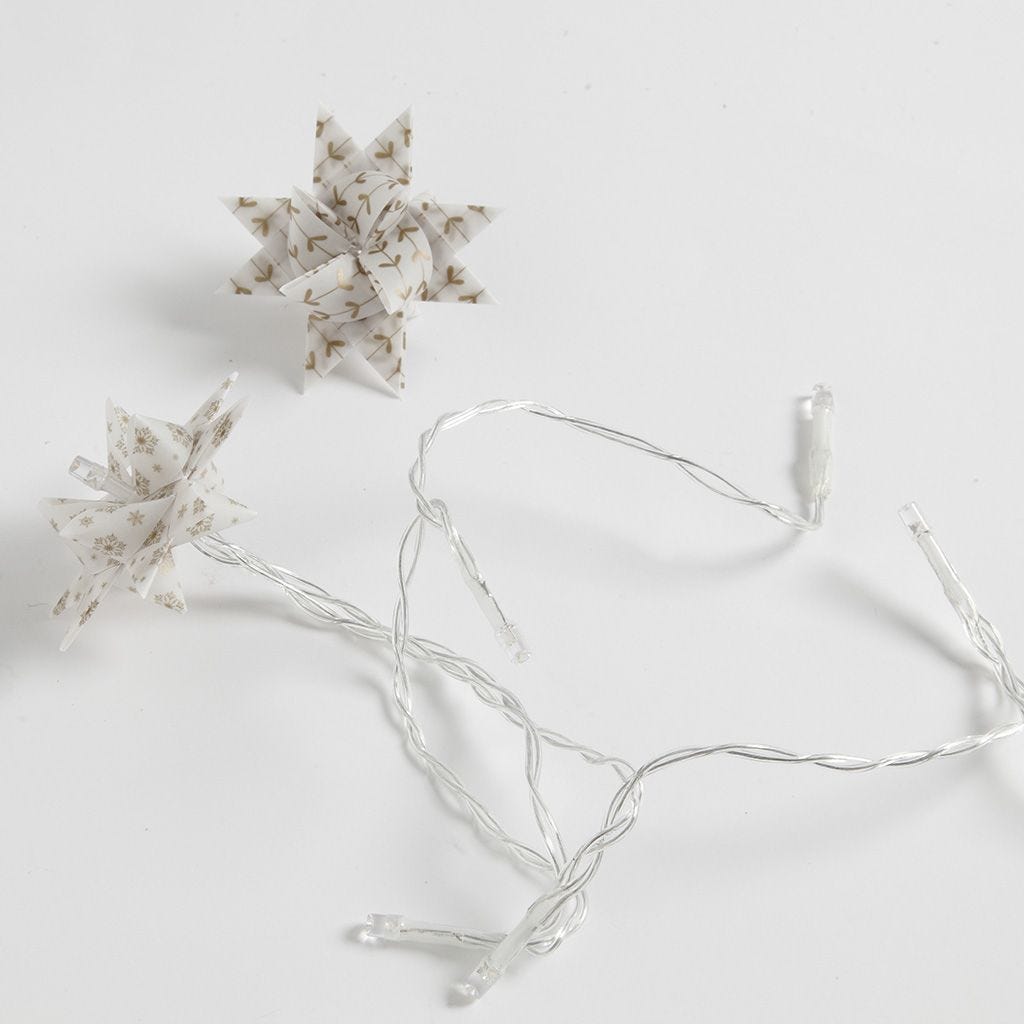 3
Enlarge the hole with a sharp object in each star and thread an LED through the hole. (You may use the handle of a thin brush to help).
Copyright © 2013-present Magento, Inc. All rights reserved.