Bamboo kitchen utensils decorated with a pyrography tool
Bamboo kitchen utensils decorated with a pyrography tool
Brand patterns in pallet knives, spoons and chopping boards made from bamboo. Use different metal tips in a pyrography tool for a varied look.
How to do it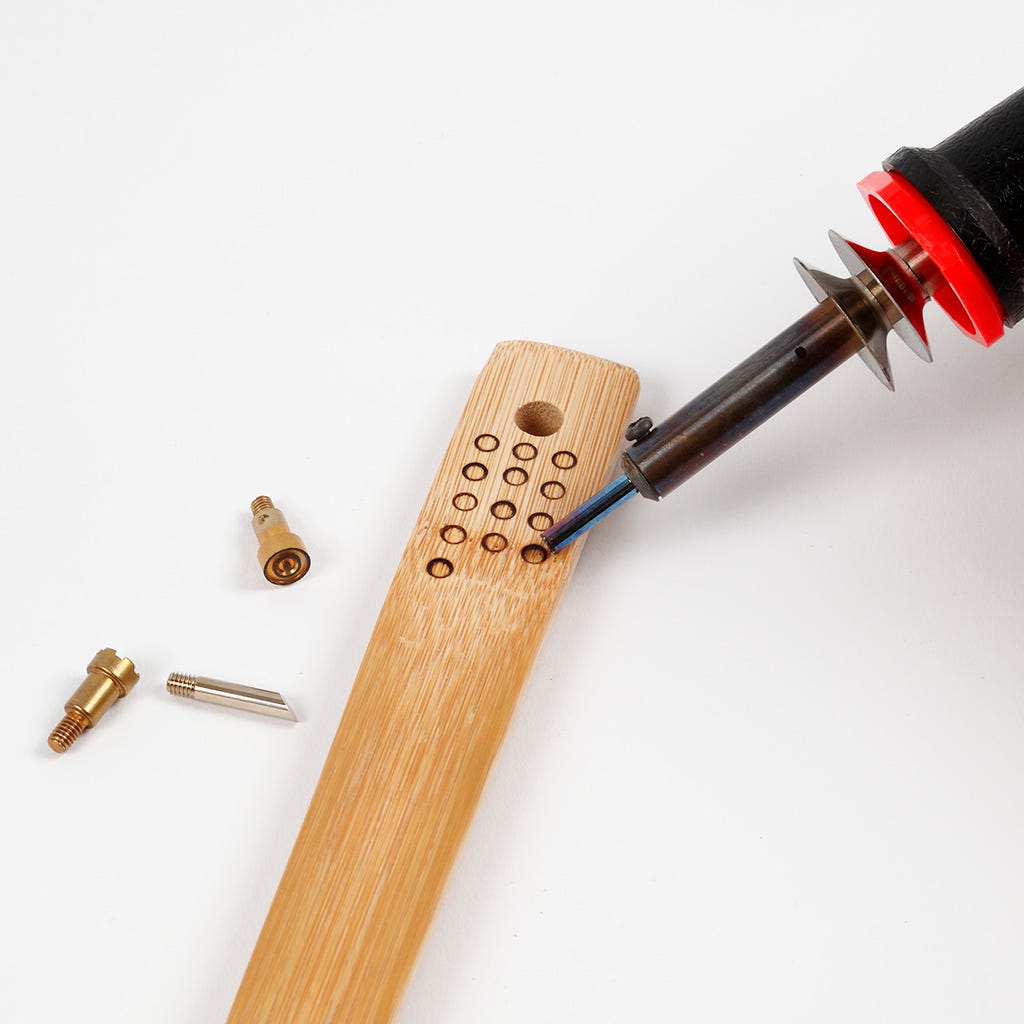 1
Find your chosen metal tip and insert it into the pyrography tool. Now brand your designs into the kitchen utensil.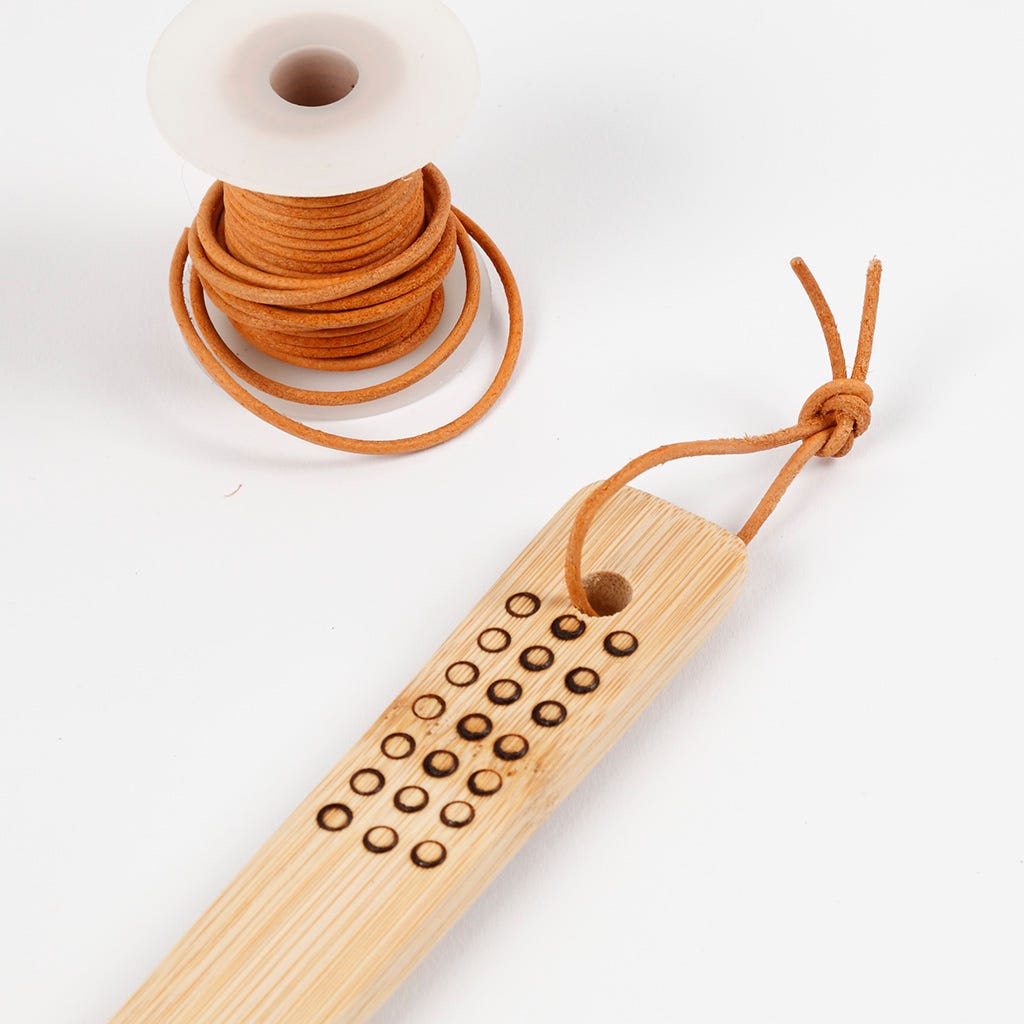 2
Tie on a leather cord for hanging.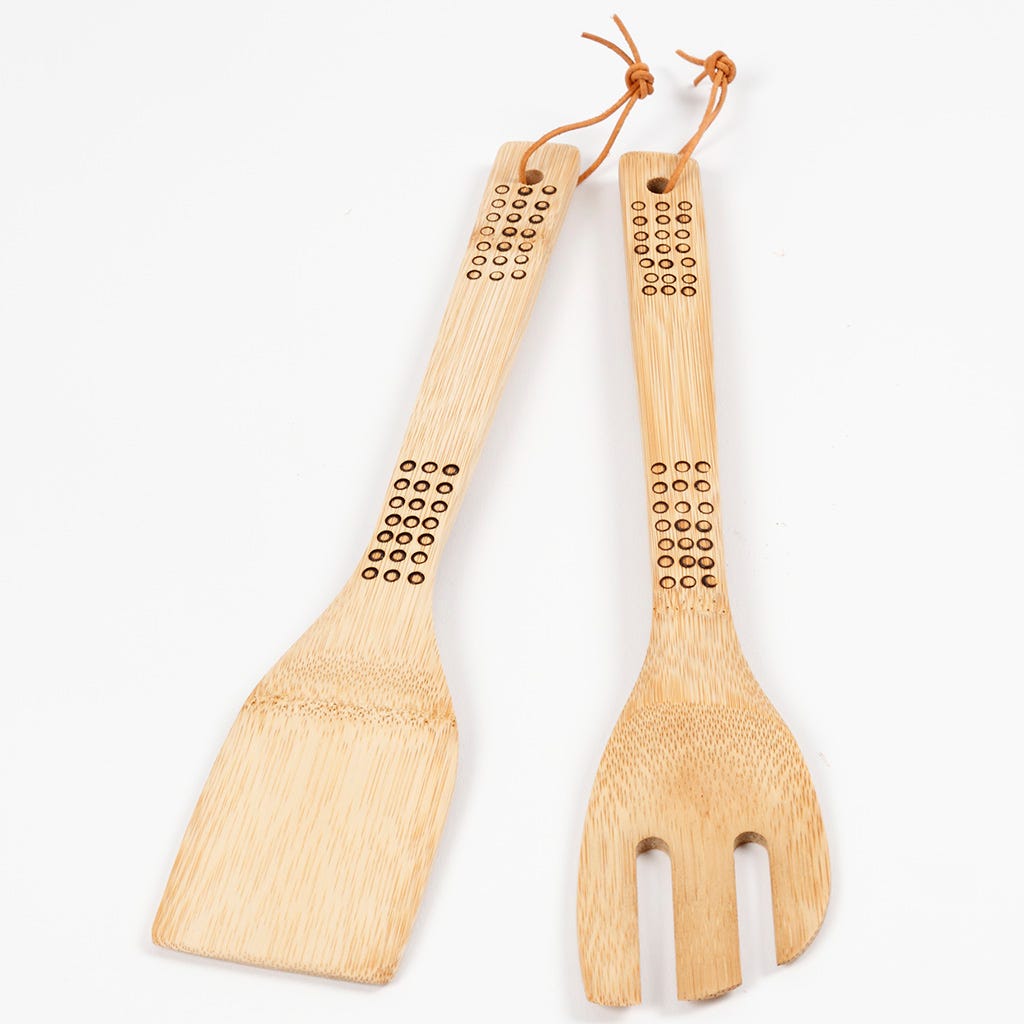 3
Repeat with the other bamboo kitchen utensils which you wish to decorate with branded designs.