Babushka Dolls with Decoupage
Babushka Dolls with Decoupage
This papier-mâché doll has been painted with Plus Color. Decoupage paper has been cut out and glued/varnished onto the doll with decoupage lacquer (matt). Finally a small crown has been glued on. How to do it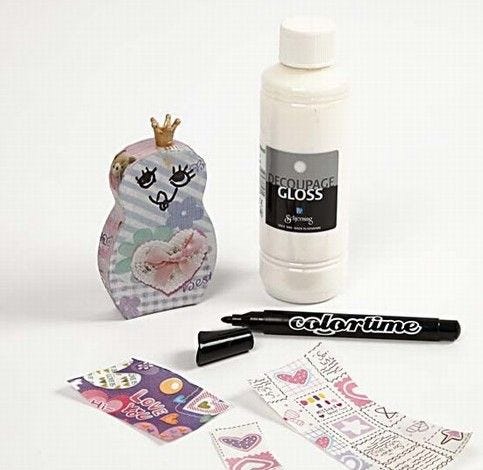 1.
Paint the papier-mâché doll and glue decoupage paper onto the dolls using decoupage lacquer. Let it dry. Paint the polyresin crown with Art Metal gold paint and glue it onto the Babushka. Draw the face using a black pen.
Copyright © 2013-present Magento, Inc. All rights reserved.