The chubby chickens are sewn from Vivi Gade felt, filled with polyester stuffing and attached onto a metal stand. How to do it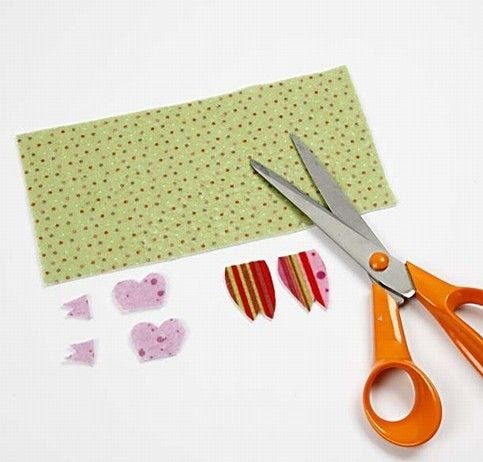 1.
Cut a piece of felt. 10 x 20cm for the chick and 20 x 40cm for the hen. Then cut two beaks, two cock's combs and two wings in some of the other colours of felt.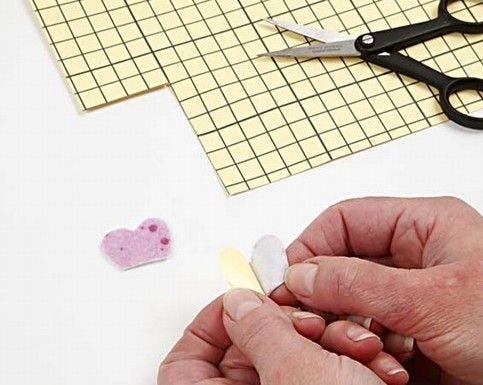 2.
Glue the two combs together with double-sided foil tape. Do the same with the beak.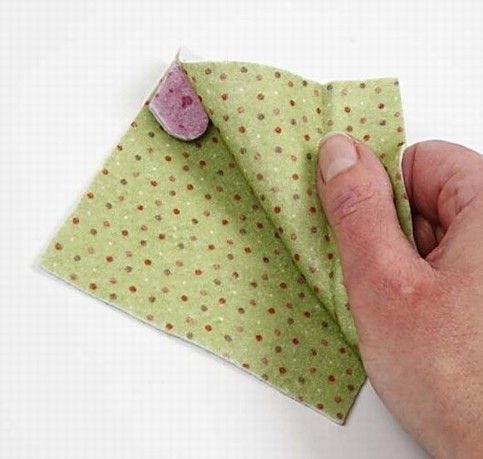 3.
Fold the large piece of felt outer side against outer side and sew together at the sides. Remember to place the comb against the fold. Also sew together half of the bottom.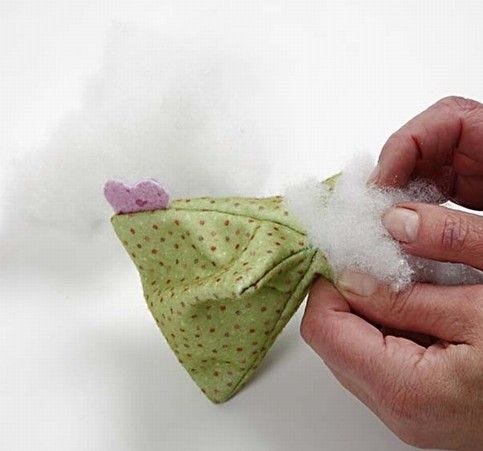 4.
Turn the felt piece inside out and fill it with polyester stuffing.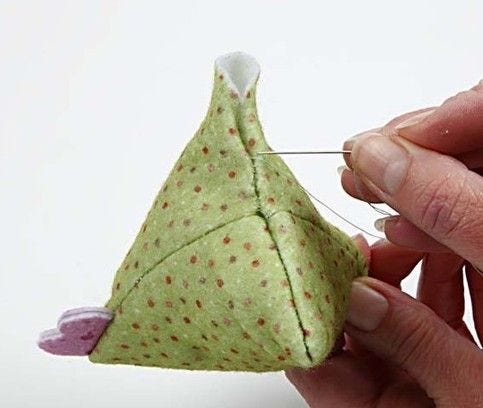 5.
Sew the opening at the bottom together by hand.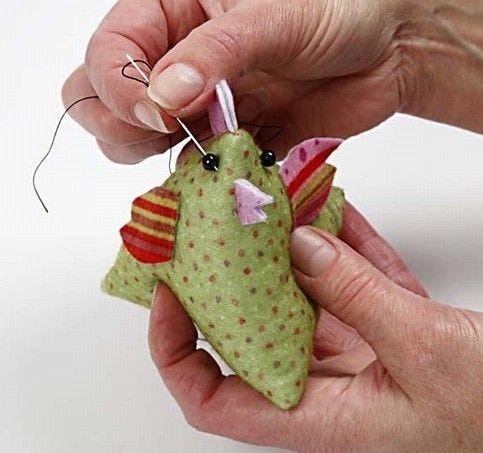 6.
The wings are glued on each side with Clear Marker. Only apply glue along the top edge of the wing so that it can flutter freely. Sew wooden beads on for eyes.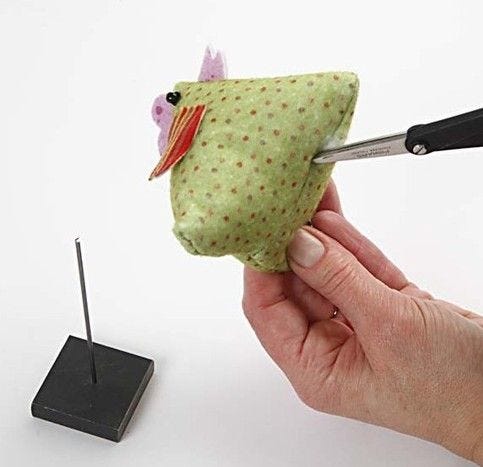 7.
Make a small hole in the bottom of the chicken with a pair of scissors.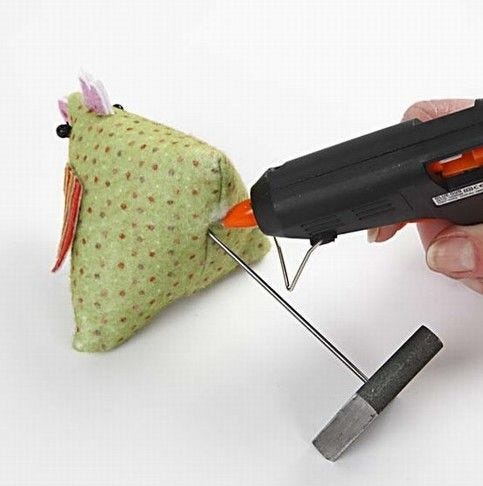 8.
Glue one end of the metal bar into the hole of the chicken and attach the metal stand to the other end of the metal bar.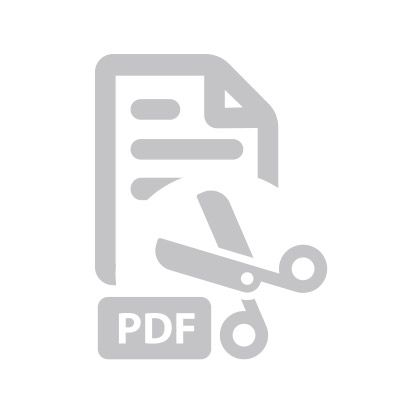 Attached file:
Download
Copyright © 2013-present Magento, Inc. All rights reserved.