Cut the angels' body from patterned design paper using a template. The hair is made from thin mercerised cotton yarn which is stapled on using a stapler.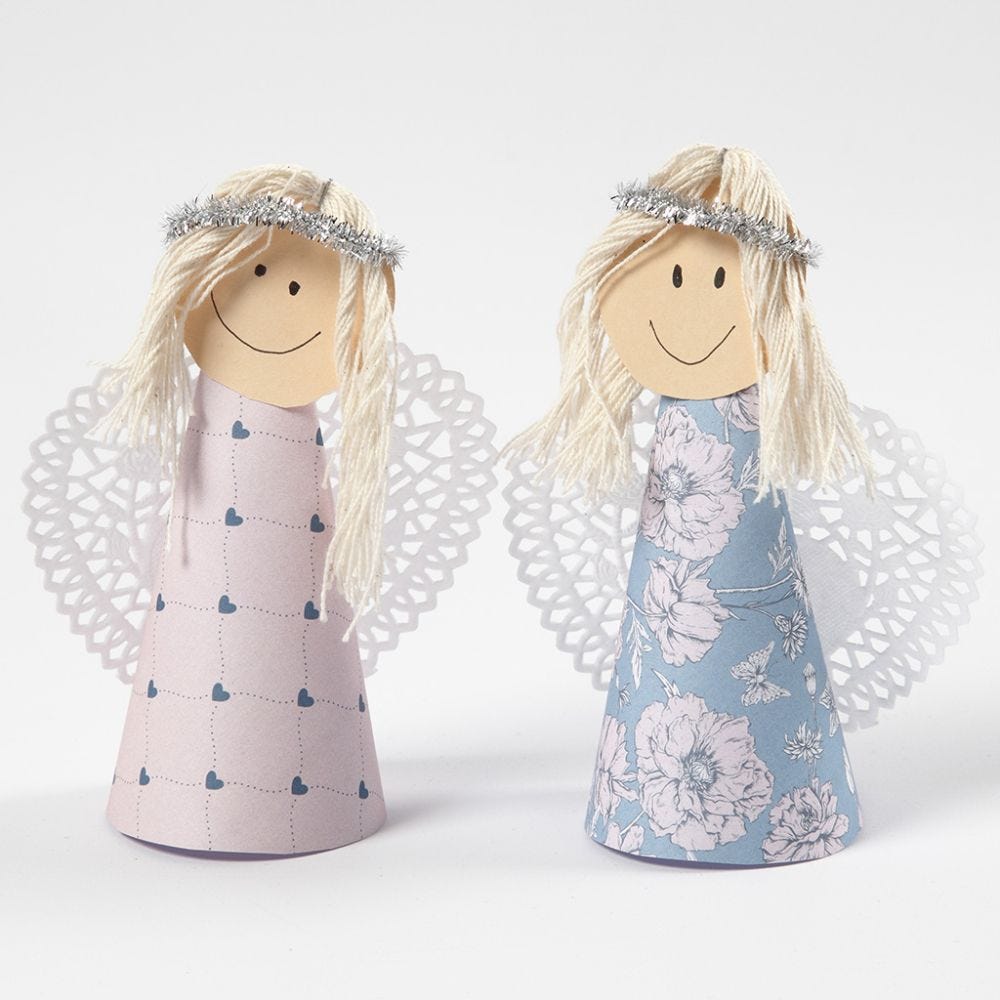 How to do it
1
Print out the template which is available as a separate PDF on this page. Copy the body onto the white side of the design paper. Copy the head onto plain card and cut out the body and the head.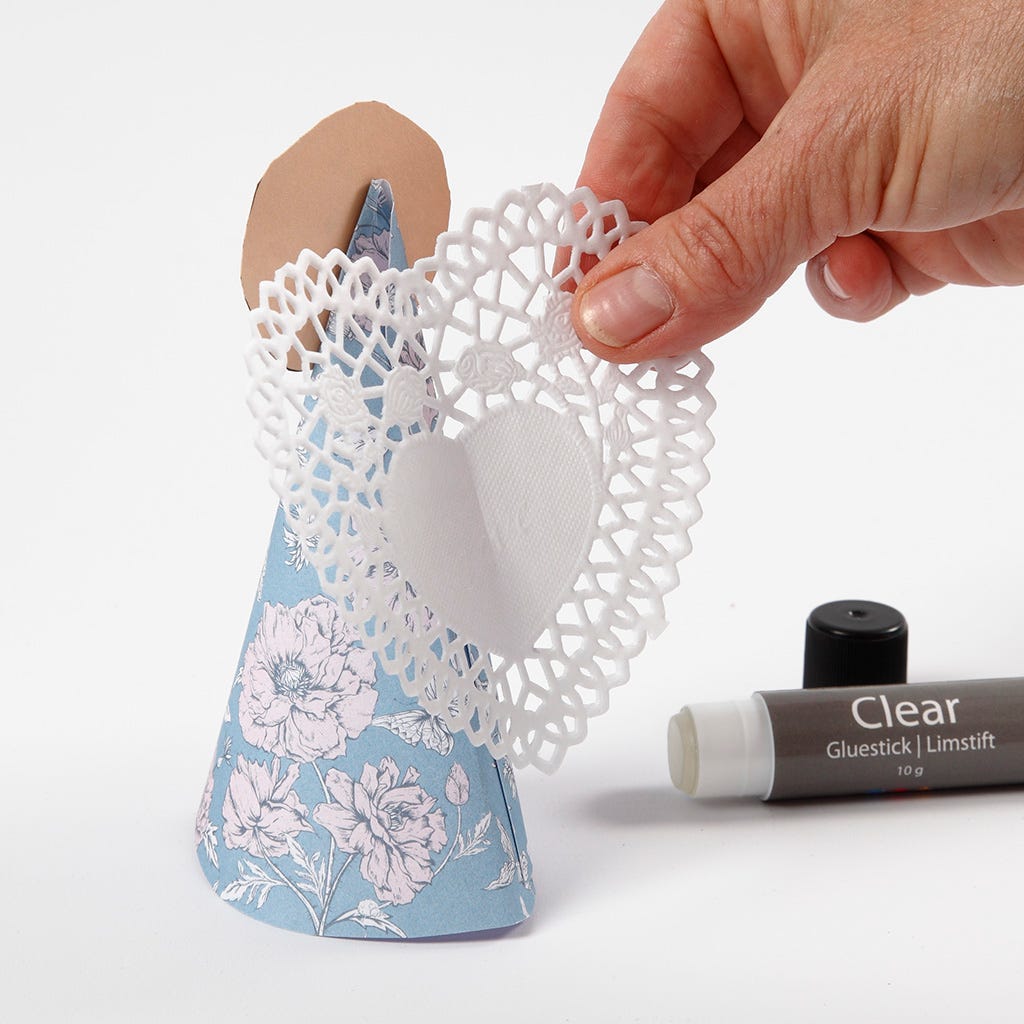 2
Assemble the design paper to a cone and glue the ends together with a glue stick. Glue the head and the wings (a doily) onto the cone body.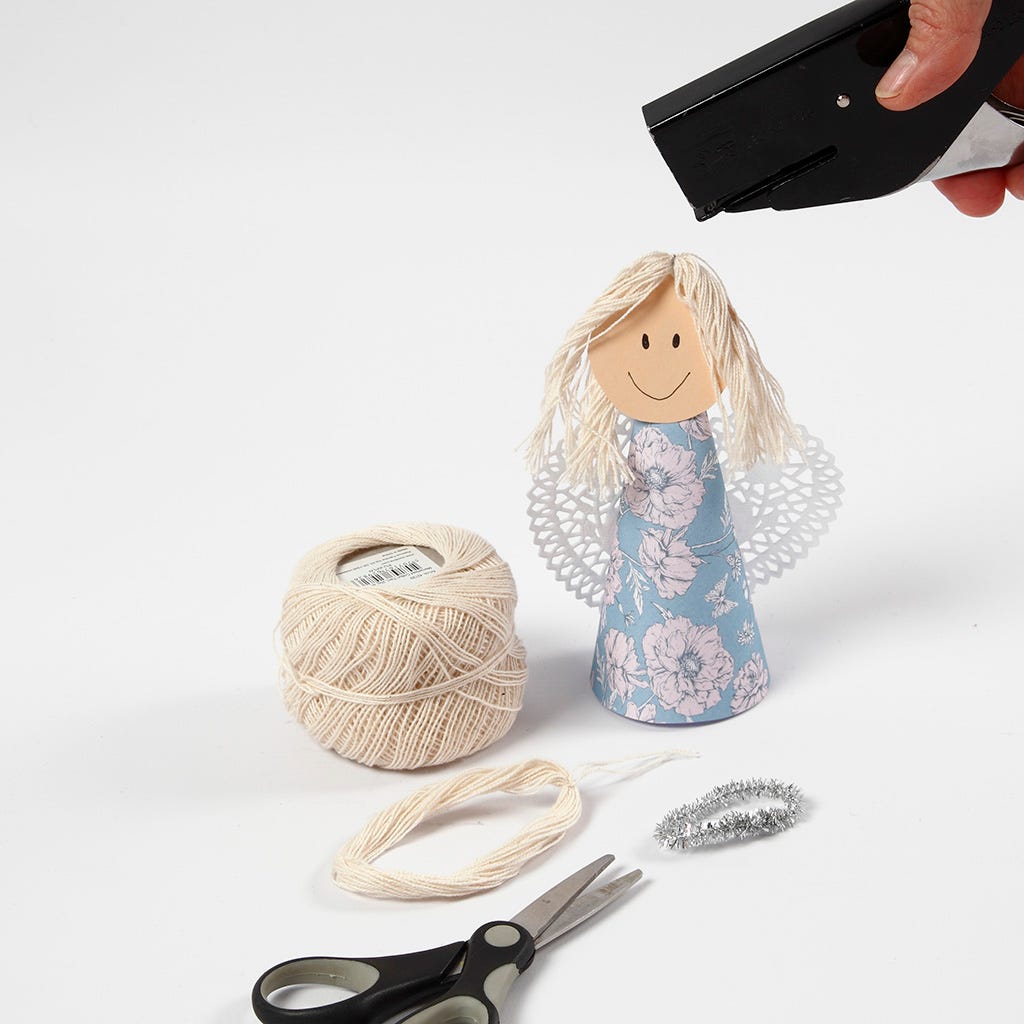 3
Wrap mercerised cotton yarn around, for example, a 7-8 cm wide piece of card. Secure the yarn with a knot at one end whilst it is attached to the piece of card. Cut it open at the other end. Staple the hair onto the head for hair (on the knot) using a stapler (with small staples). Finish by attaching a halo made from a piece of pipe cleaner.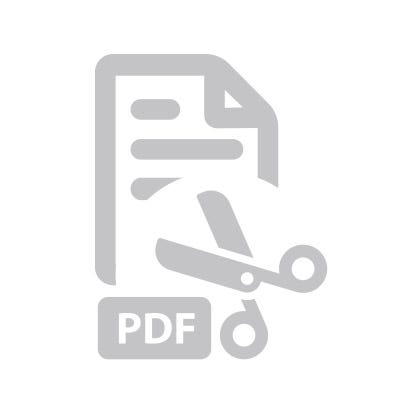 Attached file:
Download