Angels made with a Folding Technique
Make these lovely angels by cutting a circle from design paper using the template and then folding it in pleats. Make the wings from a folded doily which is glued onto the back of the angel's body.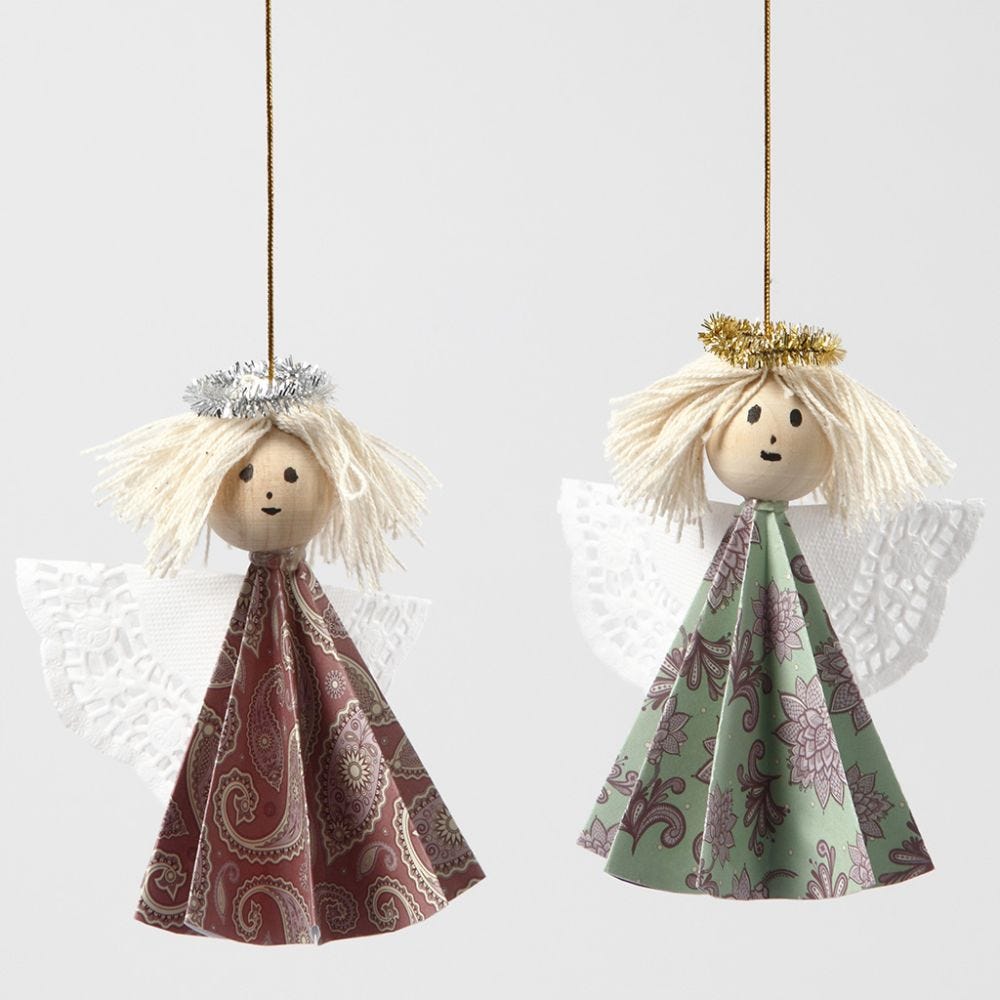 How to do it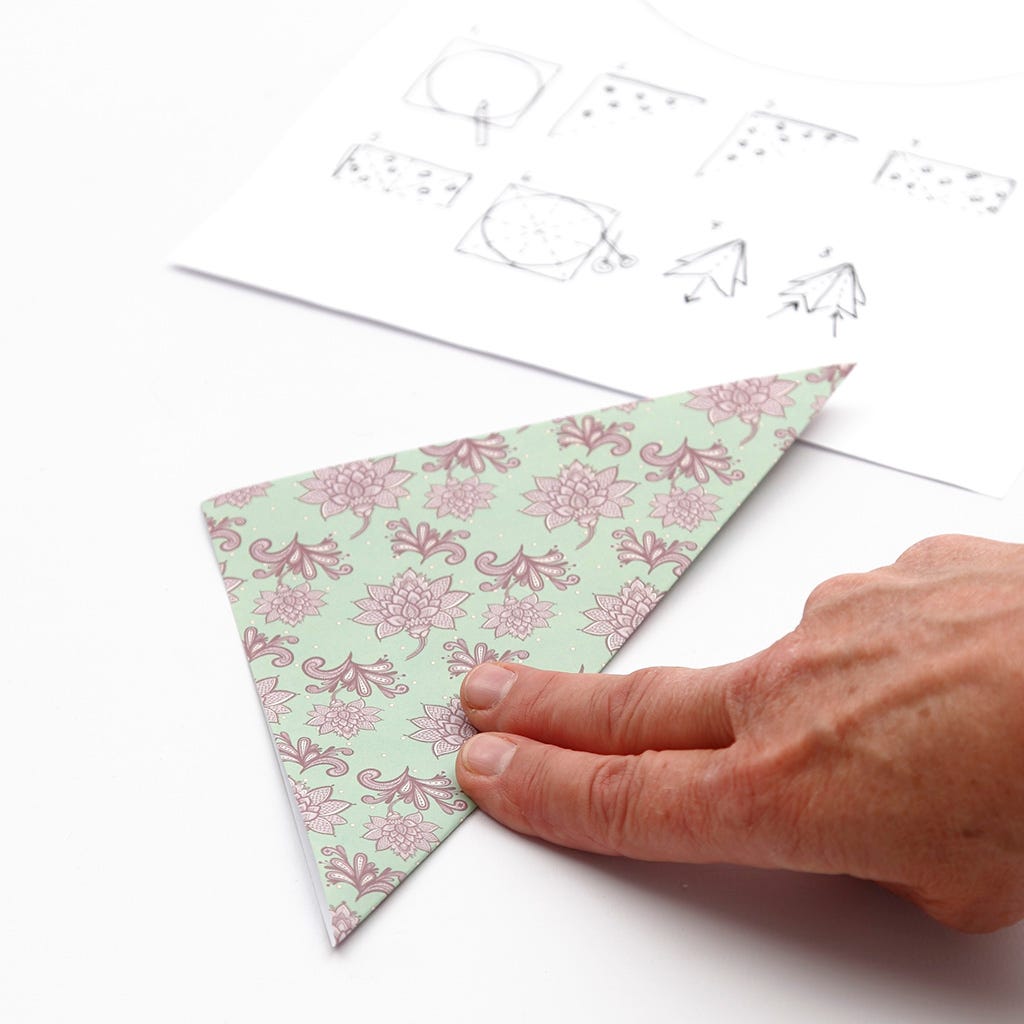 1
Print out the template which is available as a separate PDF file on this page. Draw the angel's body onto the white side of the design paper using the circle template. Make the first four pleats (with the patterned side of the design paper face up) following the instructions on the template.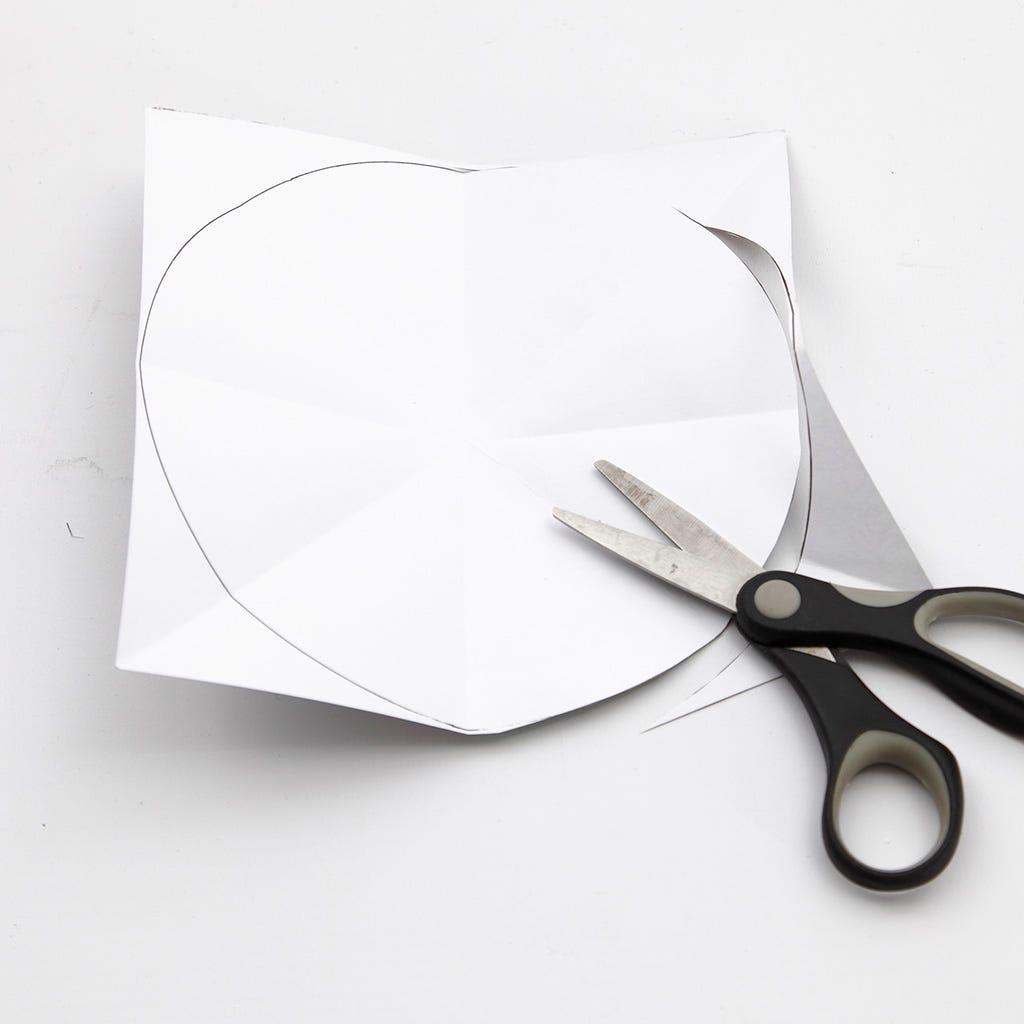 2
Cut out the drawn circle.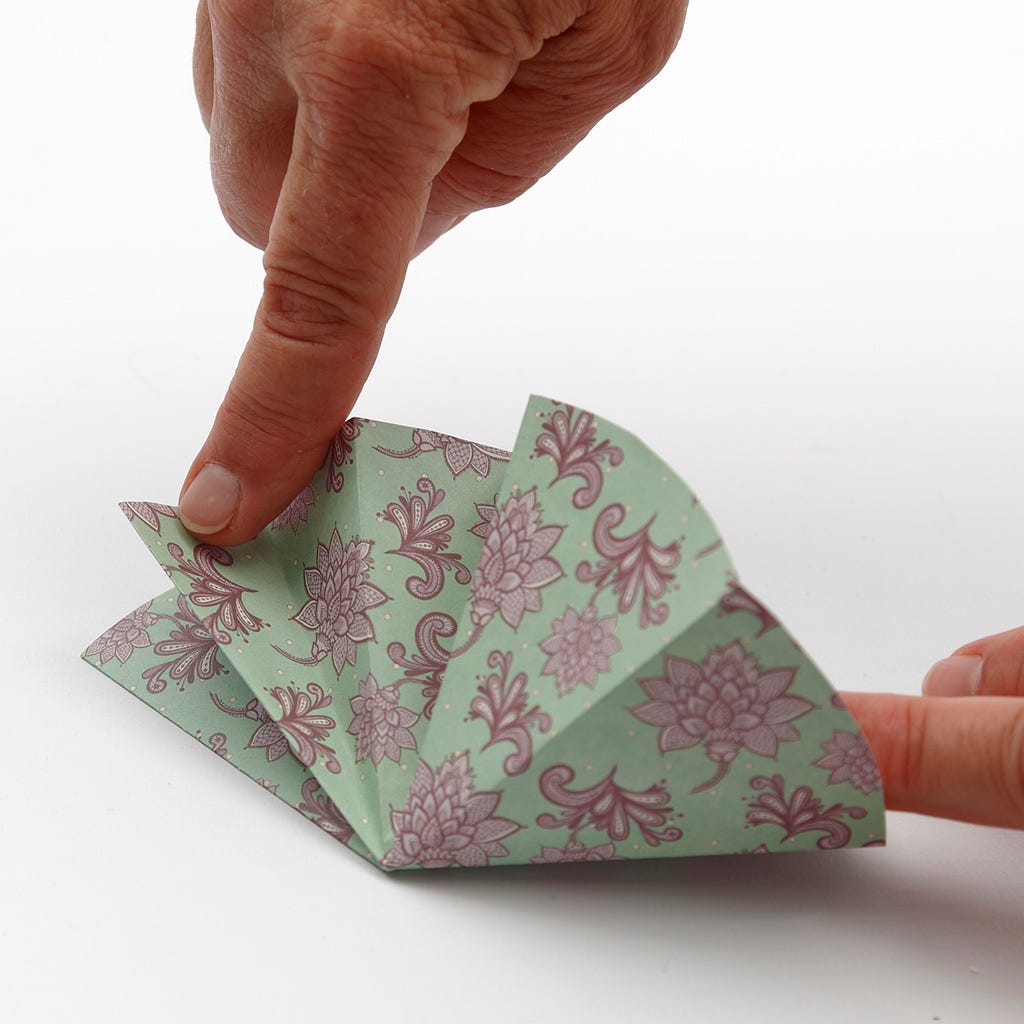 3
Make the pleats as follows: The easiest way is to arrange the folded circle as shown in this photo. Arrange the pleats that were made earlier back to back and smooth out – thus making an inward pleat.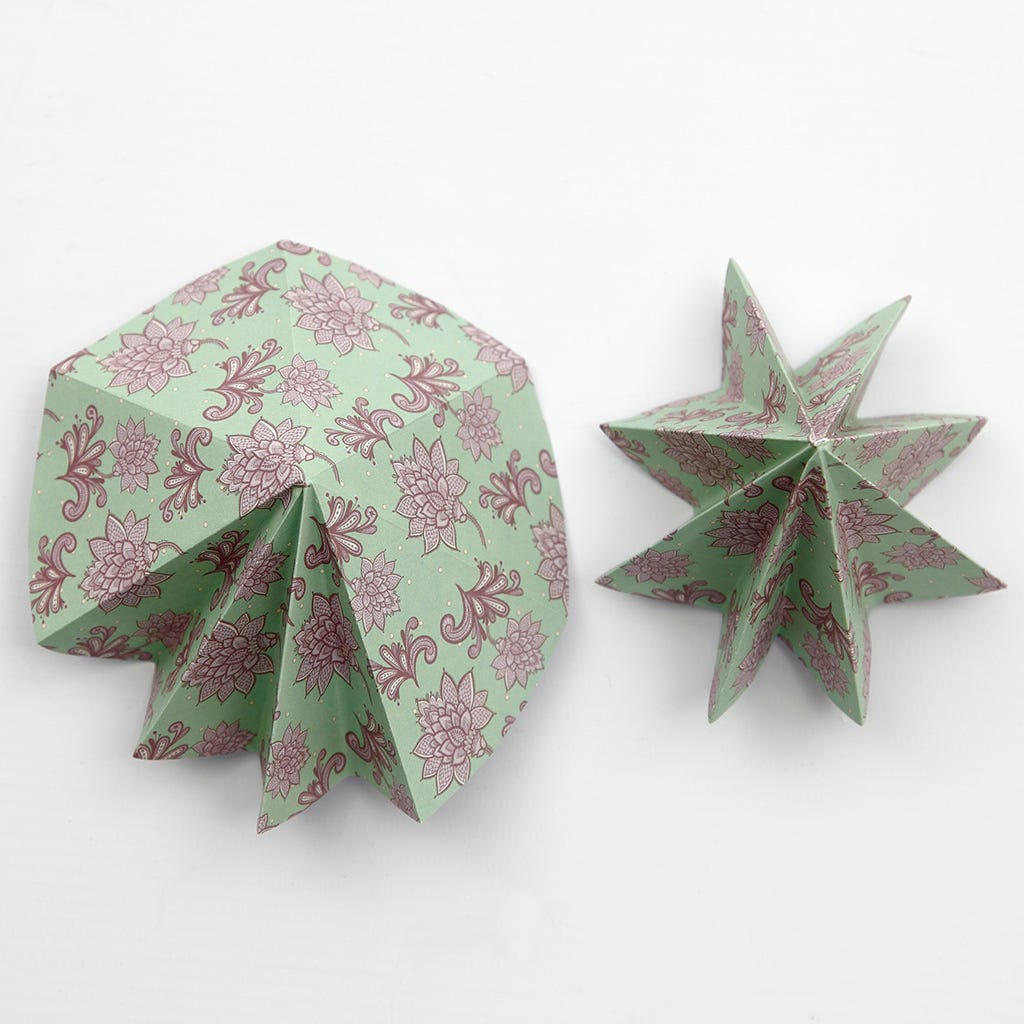 4
Continue all the way round.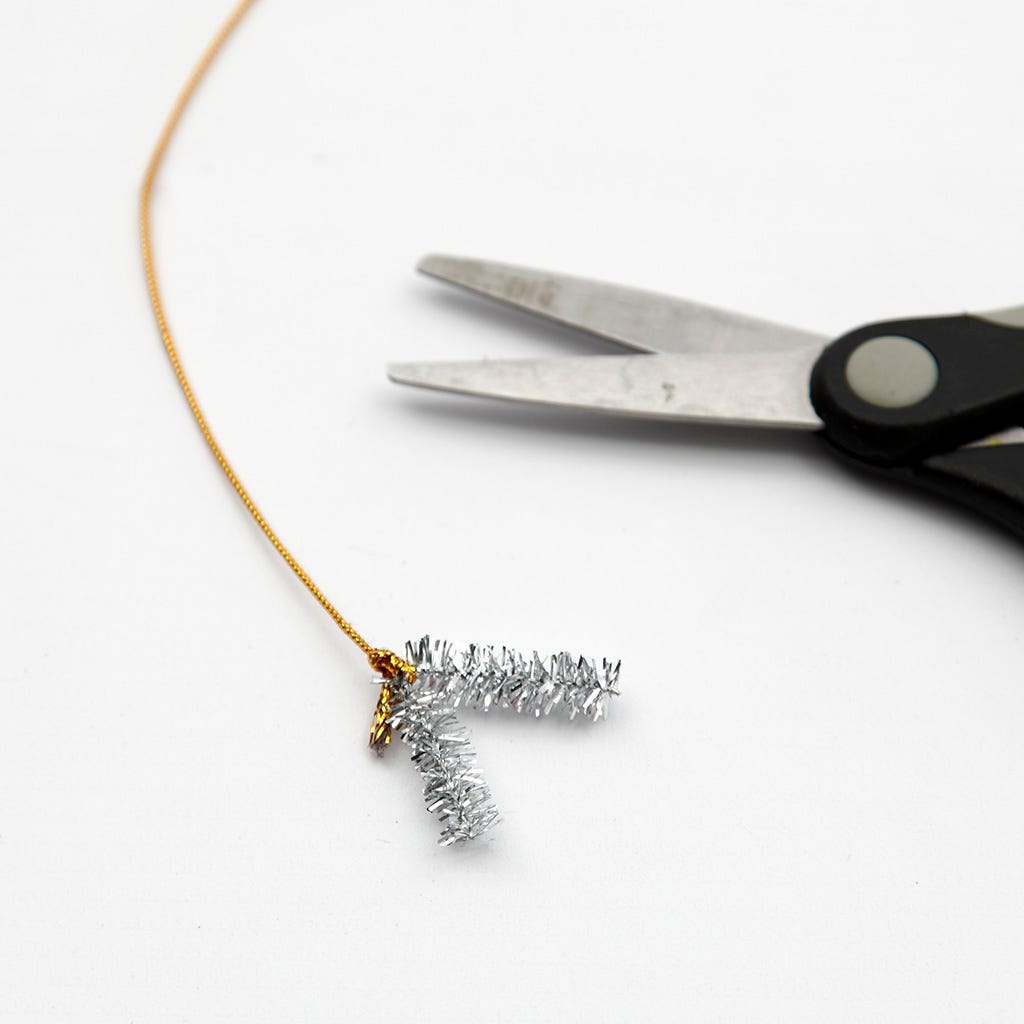 5
Cut a small piece of gold or silver pipe cleaner, bend and tie your chosen string for hanging onto the fold on the pipe cleaner and secure with a knot.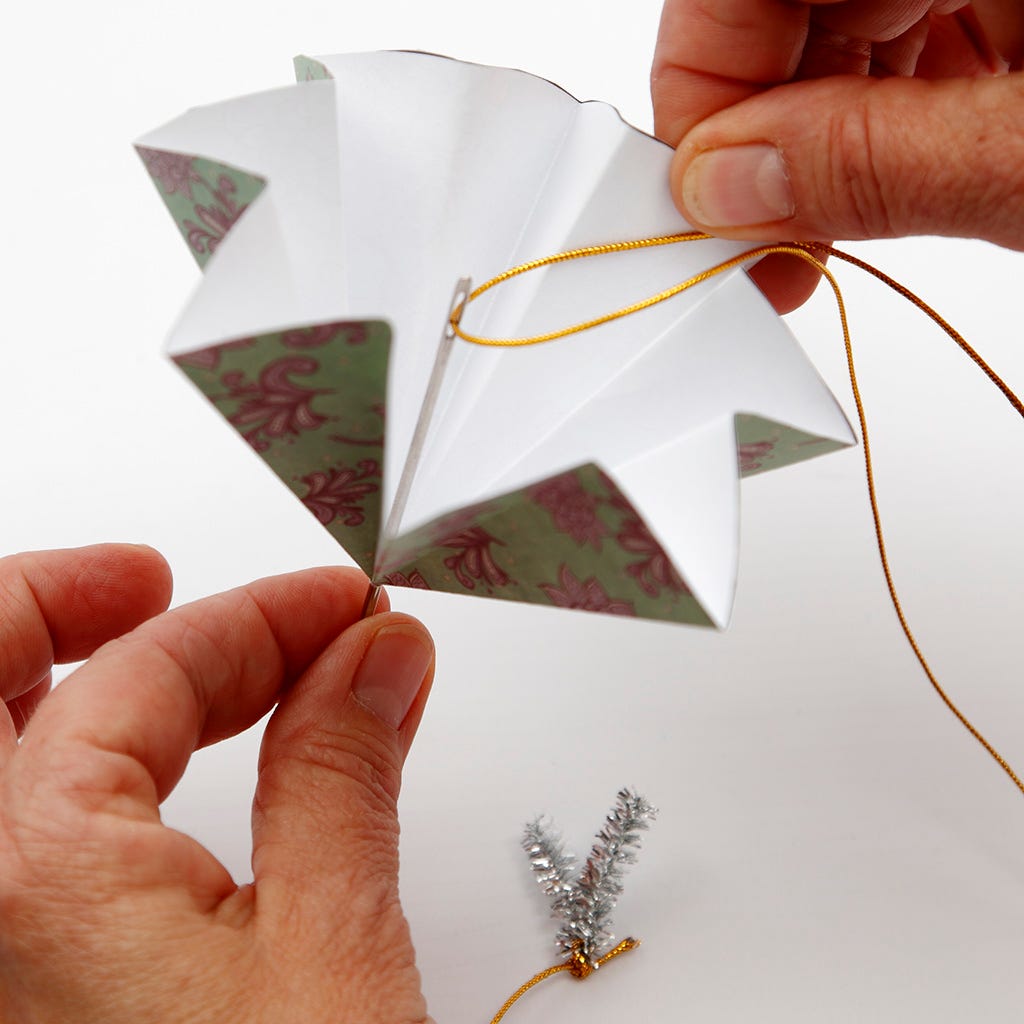 6
Thread the thread for hanging onto a cross stitch needle and push it through the middle of the pleated design paper circle.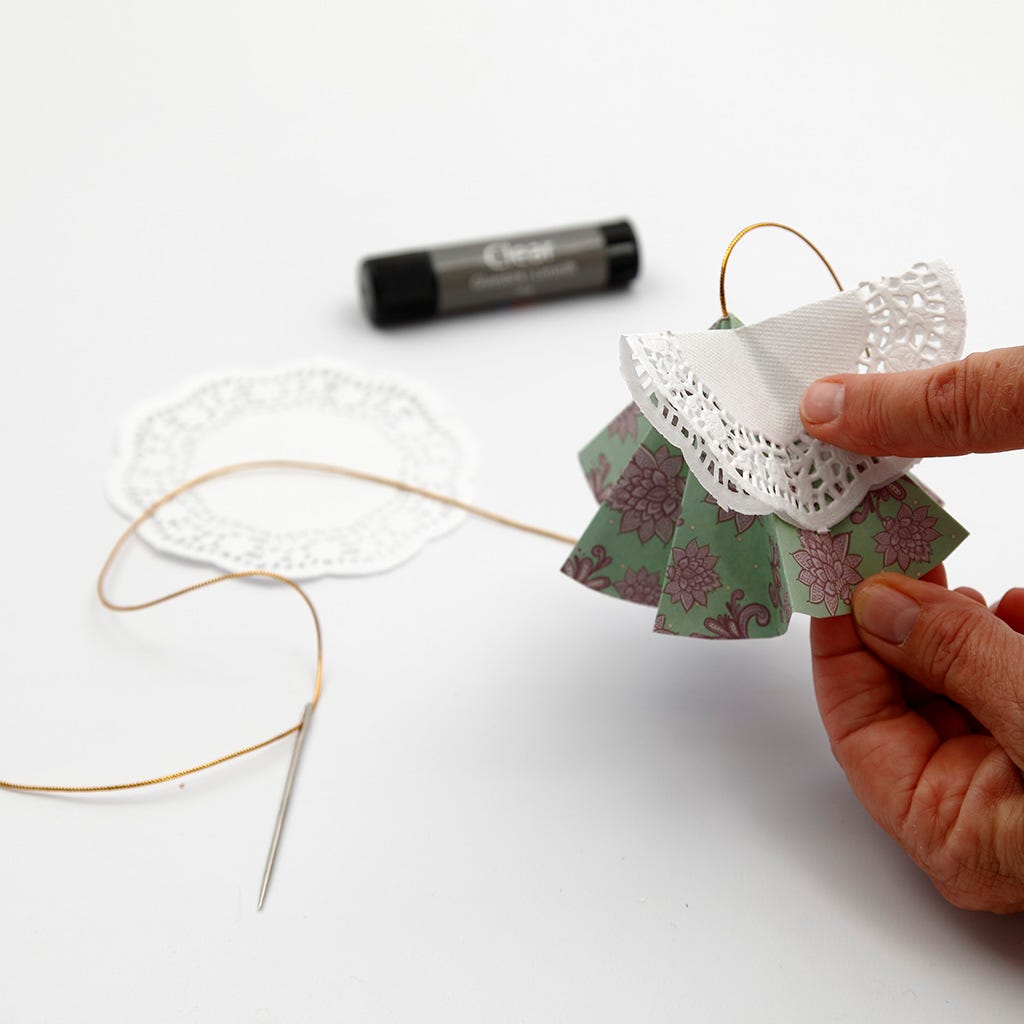 7
Fold over a doily and glue it inside a pleat for wings using either Sticky Base or a glue stick.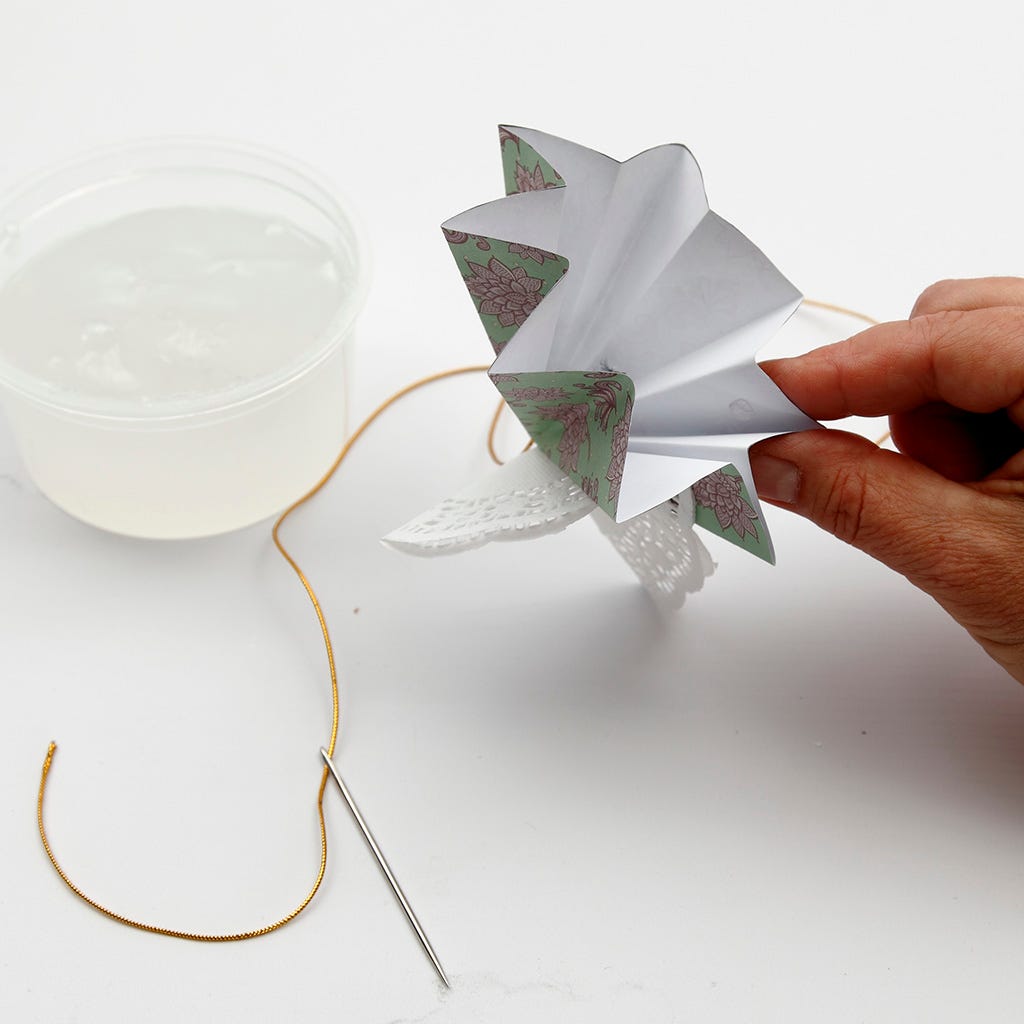 8
In order to assemble the pleats, apply a small blob of Sticky Base (or glue from a glue stick) inside each pleat. Gather the pleats from the outside.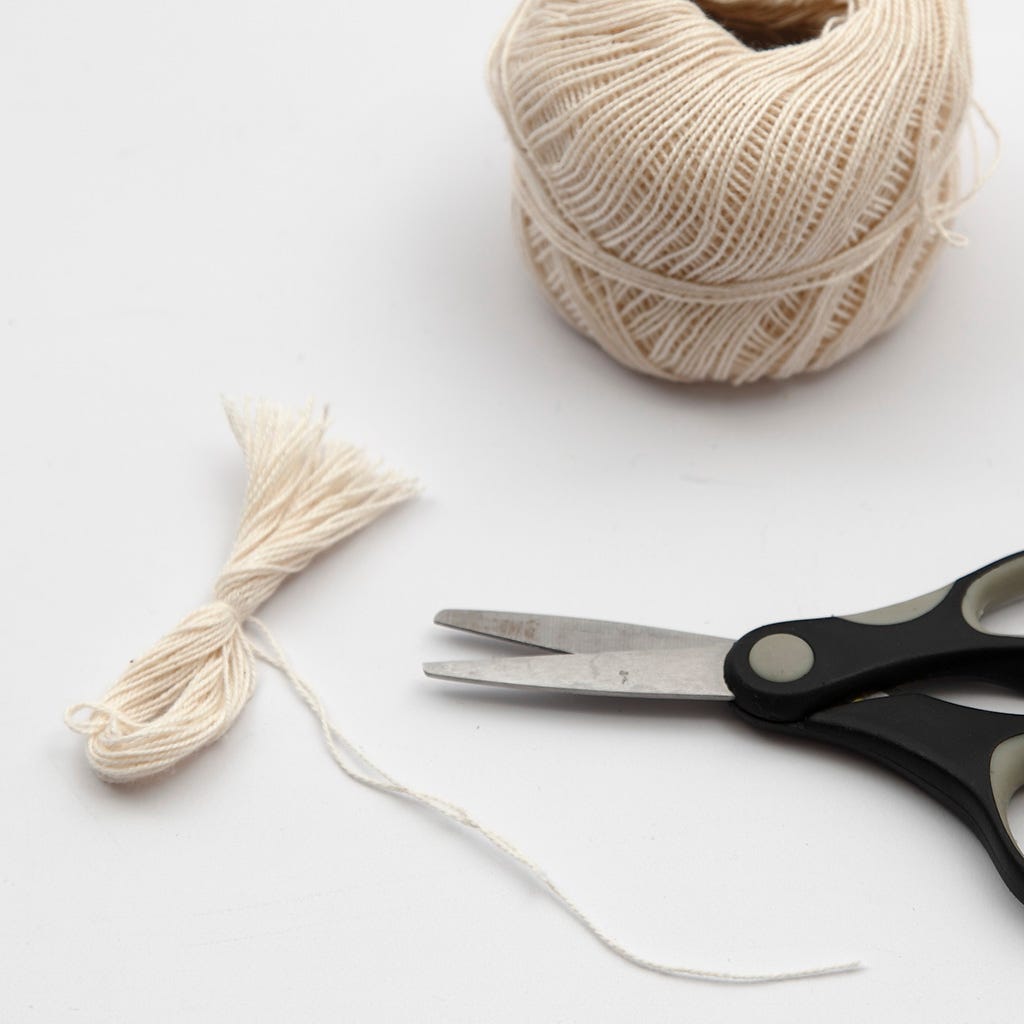 9
Wrap thin mercerised cotton yarn around four finger until the appropriate thickness for the angel's hair is achieved. Tie a knot in the middle and cut open the loops in both ends.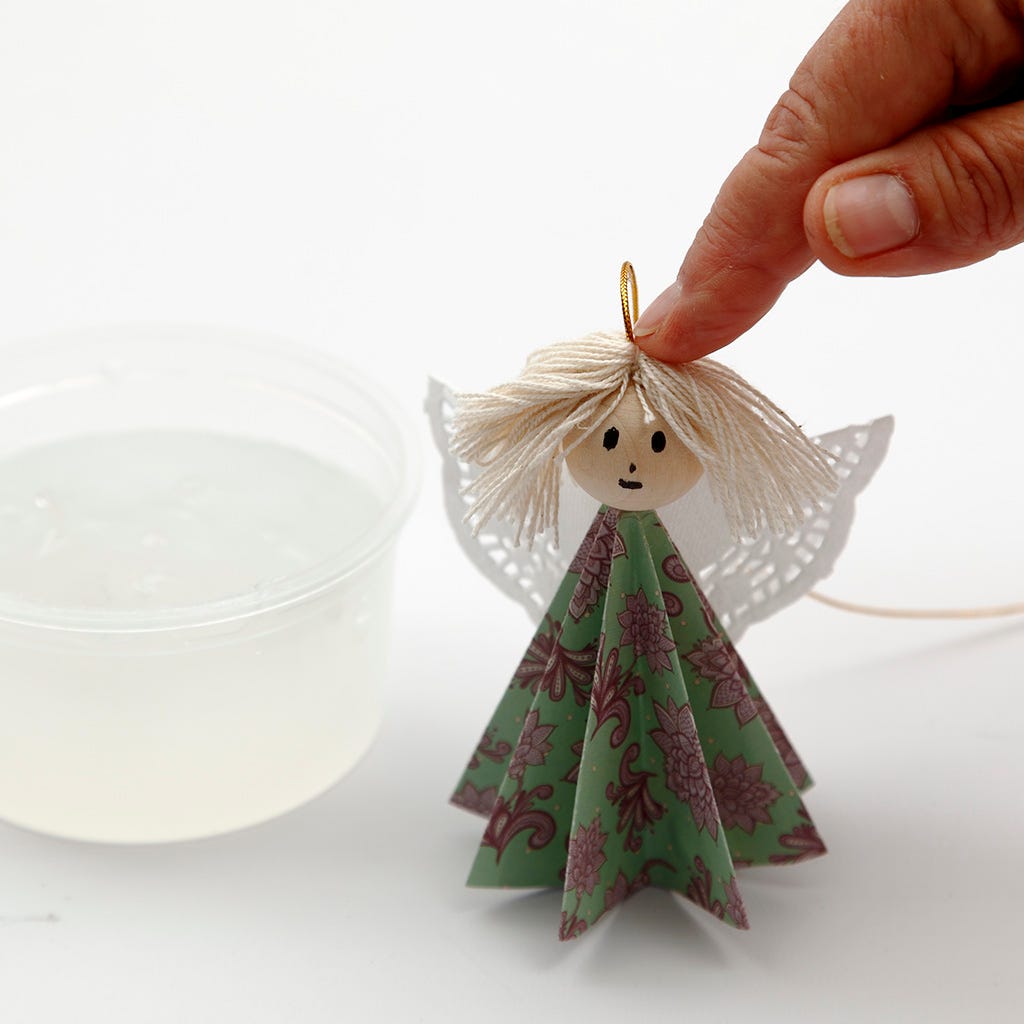 10
Thread a wooden bead (the head) and the middle of the tassel (the hair) onto the thread for hanging. Secure the hair onto the head with a small blob of Sticky Base.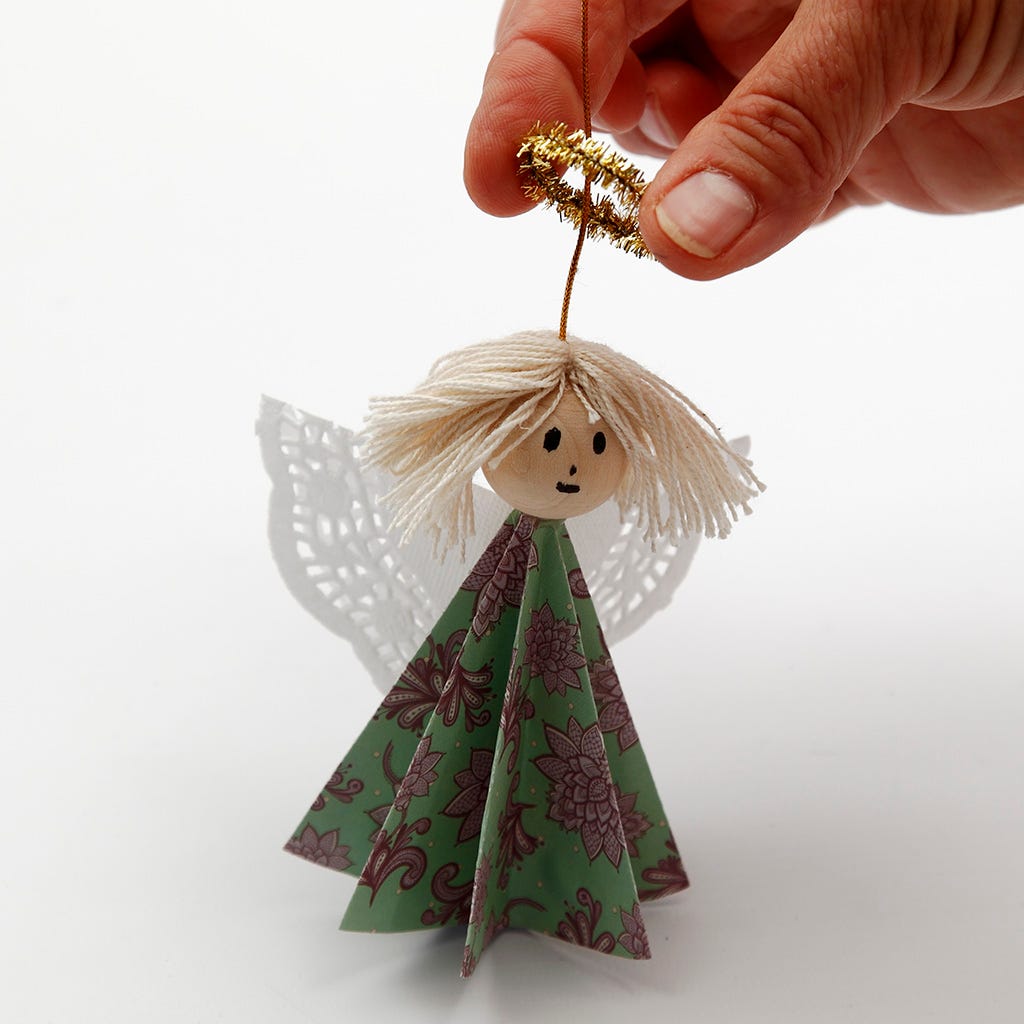 11
Finish by threading a halo made from a piece of pipe cleaner onto the thread for hanging. You may secure it with Sticky Base.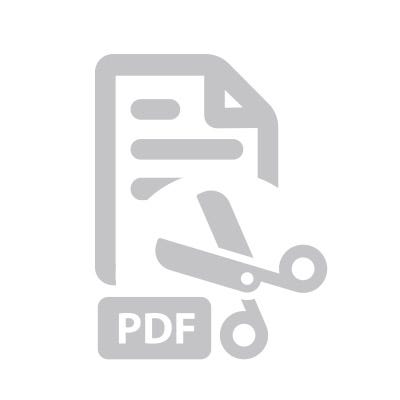 Attached file:
Download