Angels made from Vivi Gade Origami Paper
The angel and its twin are both wearing a dress, a collar and wings, made from circular pieces of Vivi Gade Design origami paper (the Helsinki series). The head is a wooden bead. A piece of natural hemp from the same series is used for hanging.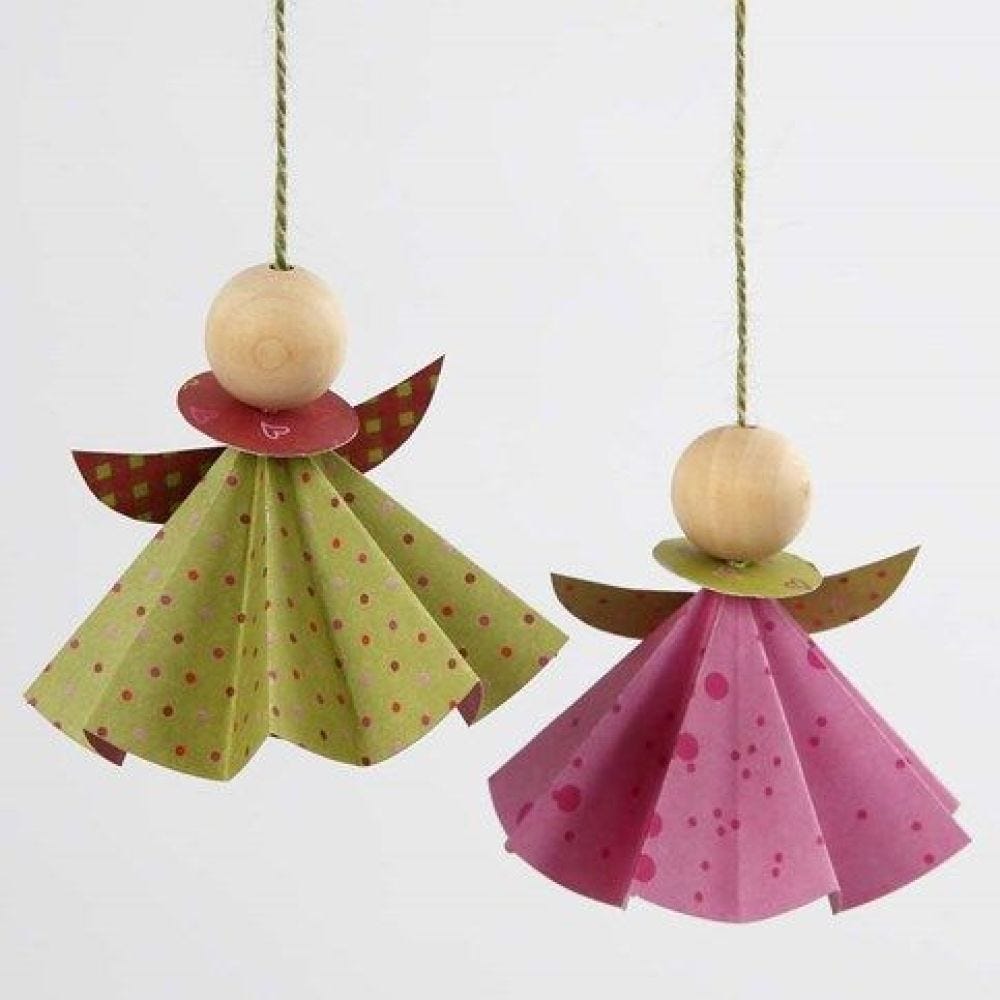 How to do it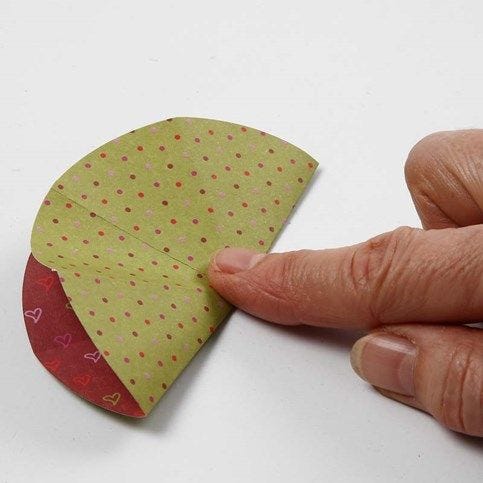 1.
Fold the paper circle four times. Each time starting from the center.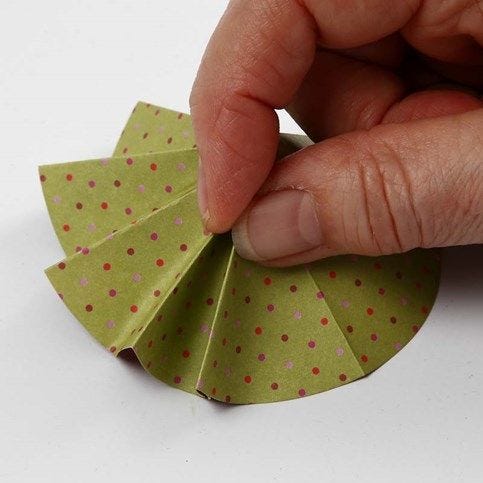 2.
Making a total of 16 pleats. Use your fingers to make each score line sharp.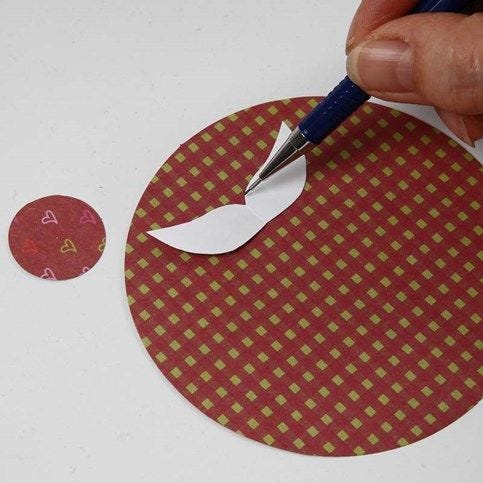 3.
Print the template, which is available as a separate PDF file to this idea. Cut out the collar and the wings and draw them onto the origami paper. Cut out.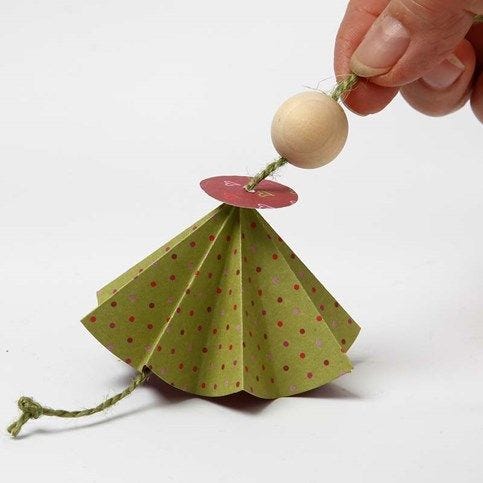 4.
Tie a double knot at the end of the piece of natural hemp. Thread it onto a needle and push the needle through the dress, the collar and finally the wooden bead.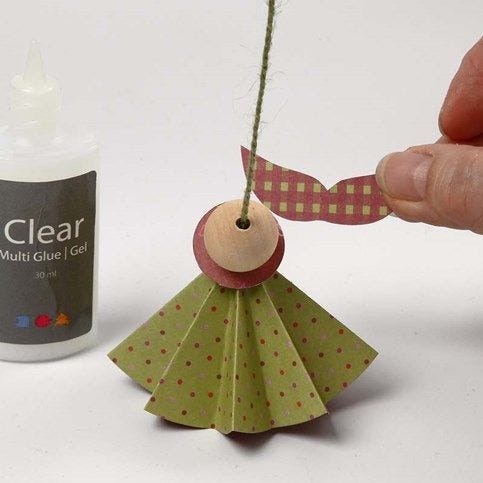 5.
Apply a small blob of glue on the back of the dress on two of the raised pleats. Attach the wings.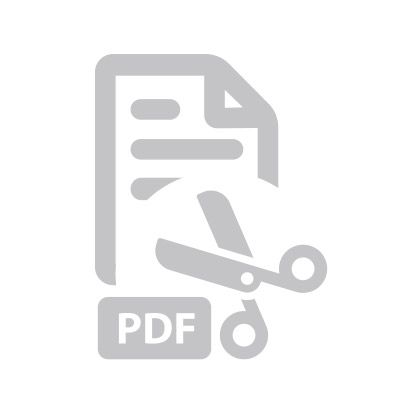 Attached file:
Download