Angels made from straw for hanging
Angels made from straw for hanging
Make this angel from pieces of straw which are tied together with thread. Attach a pipe cleaner halo and a string for hanging. How to do it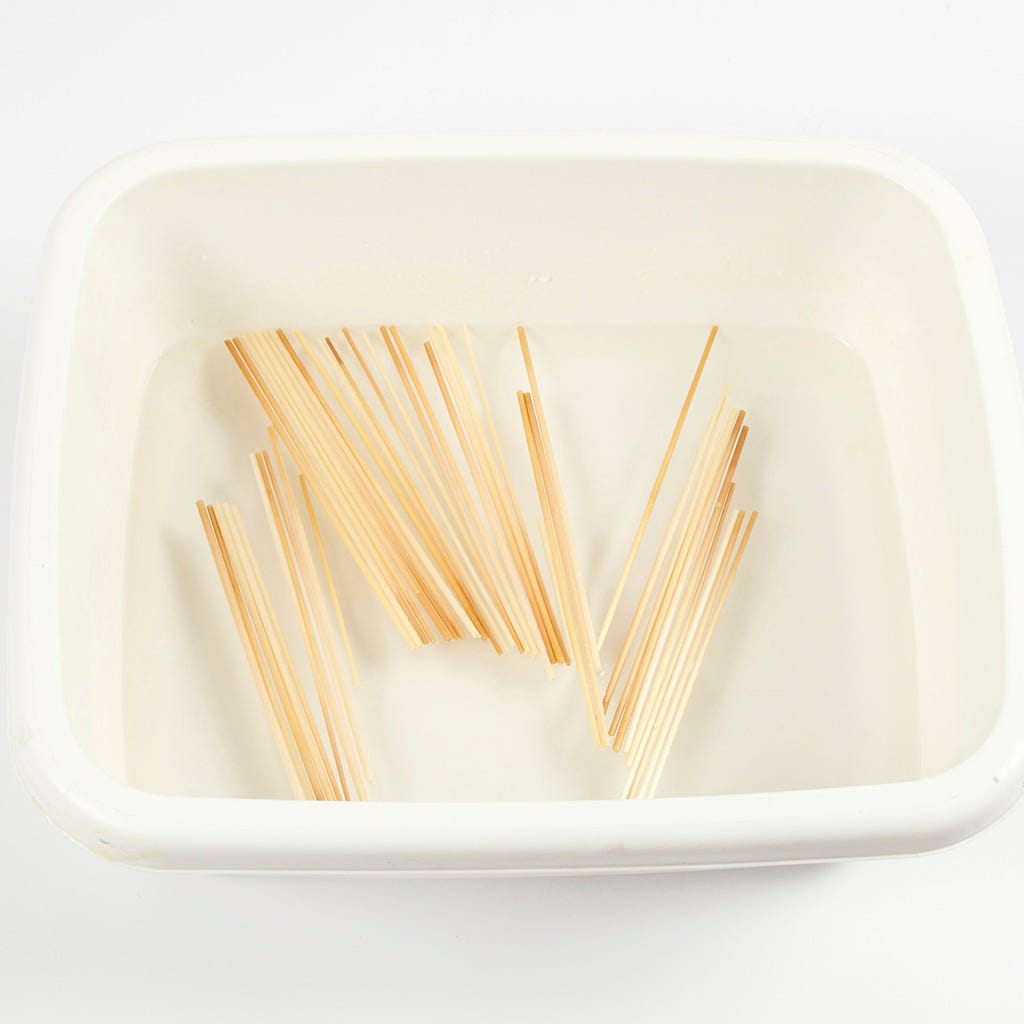 1
Let the straws soak in water for approx. 4 hours.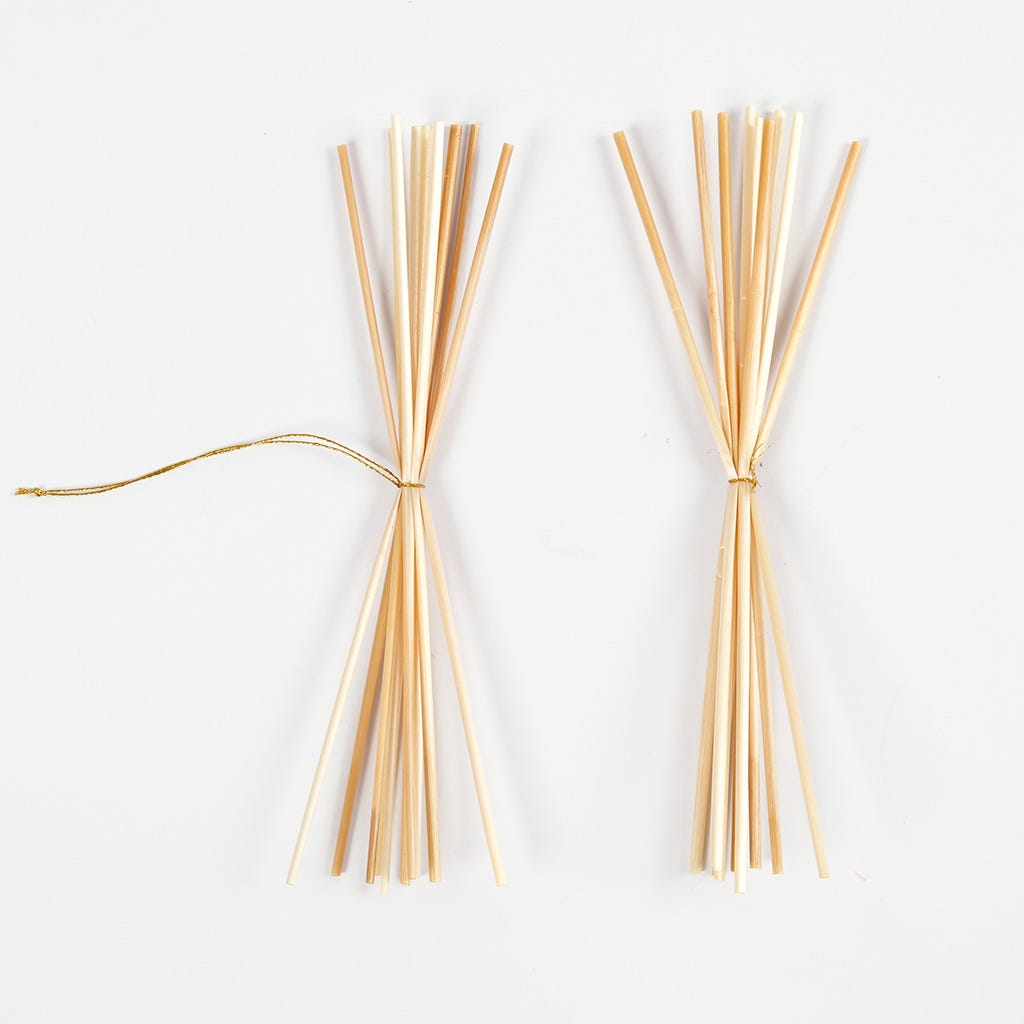 2
Gather straws in two bundles of ten and tie them together with a piece of thread in the middle.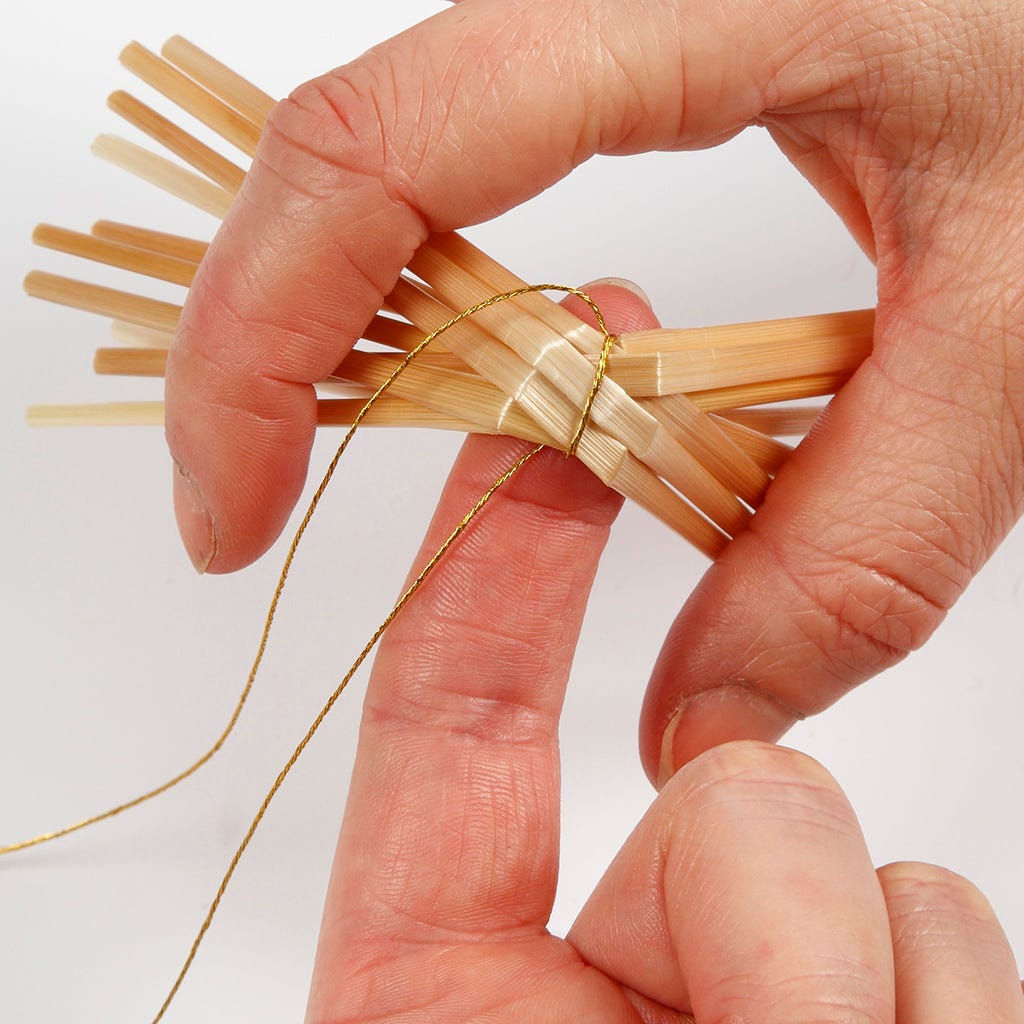 3
Bend one bundle of straws in the middle over a finger as shown in the photo.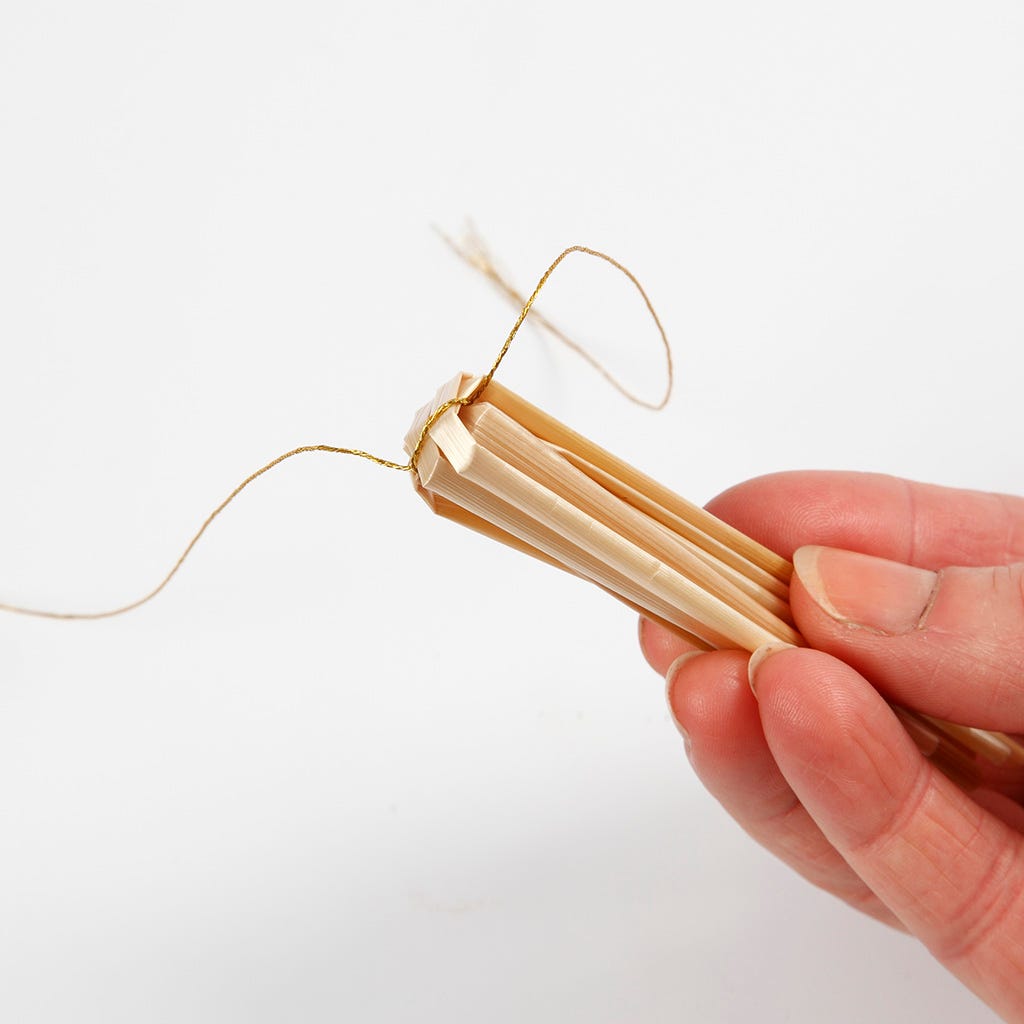 4
Tighten the thread and tie a double knot. Tie the two ends of the thread together with a knot to make a loop for hanging.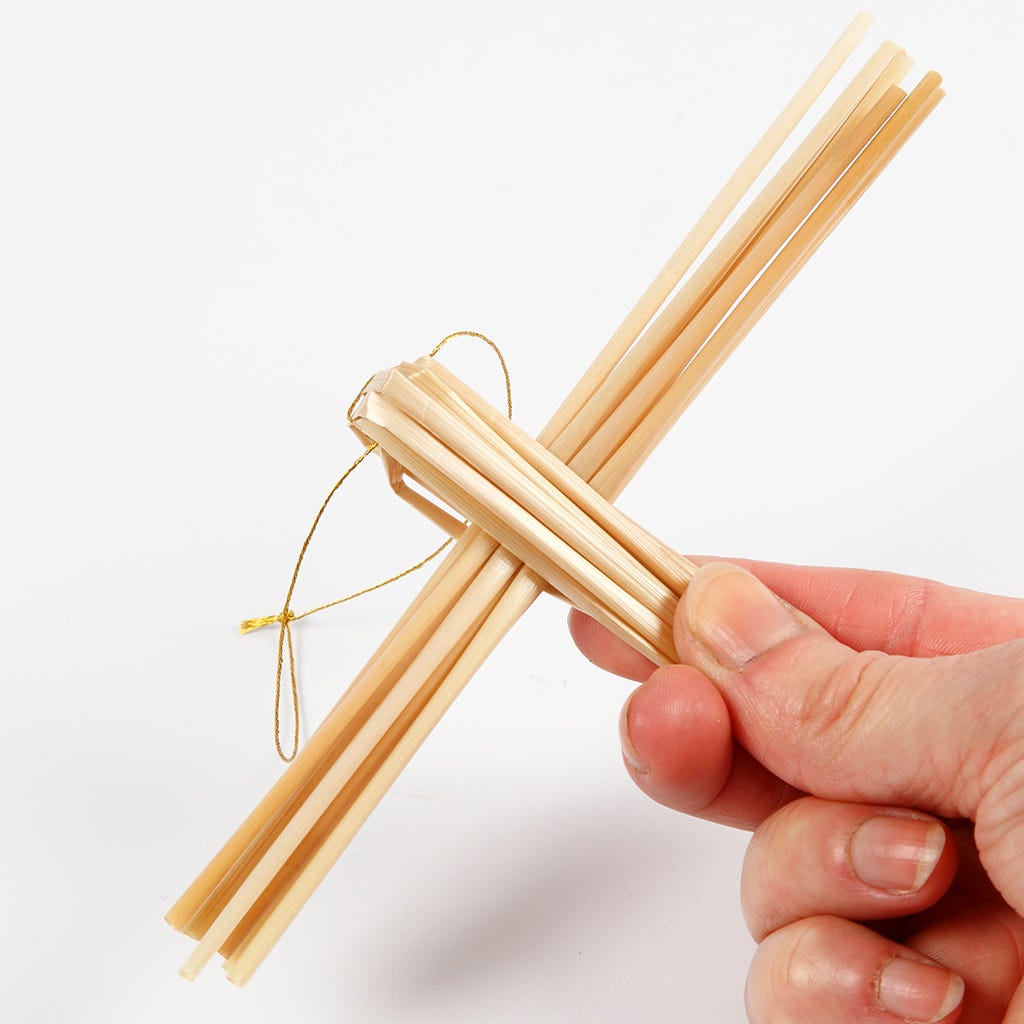 5
Place the other bundle of straws for the wings between the doubled-over bundle of straws.
6
Tie thread around the join in a square with a cross as shown in the photo.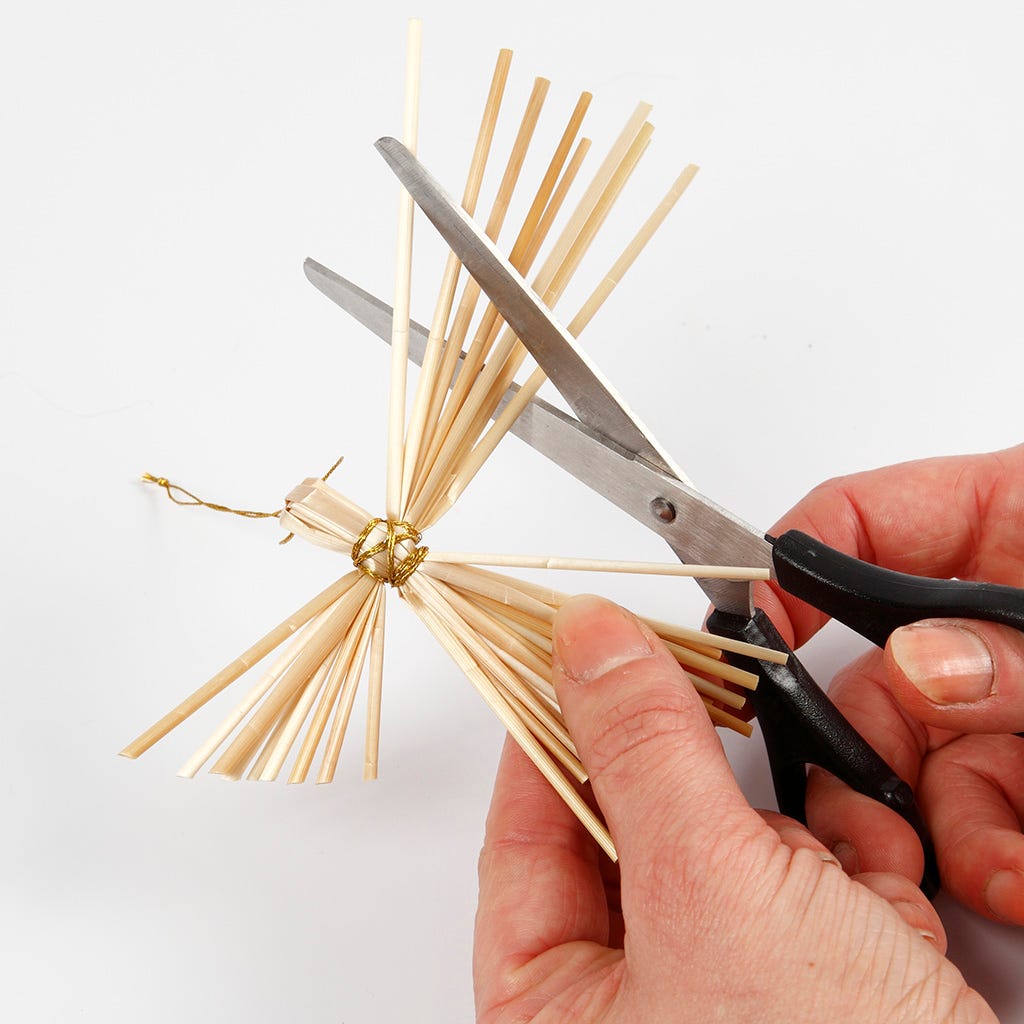 7
Trim the straws into an arch shape at the bottom. Trim the wings at an angle with the shortest straw at the bottom.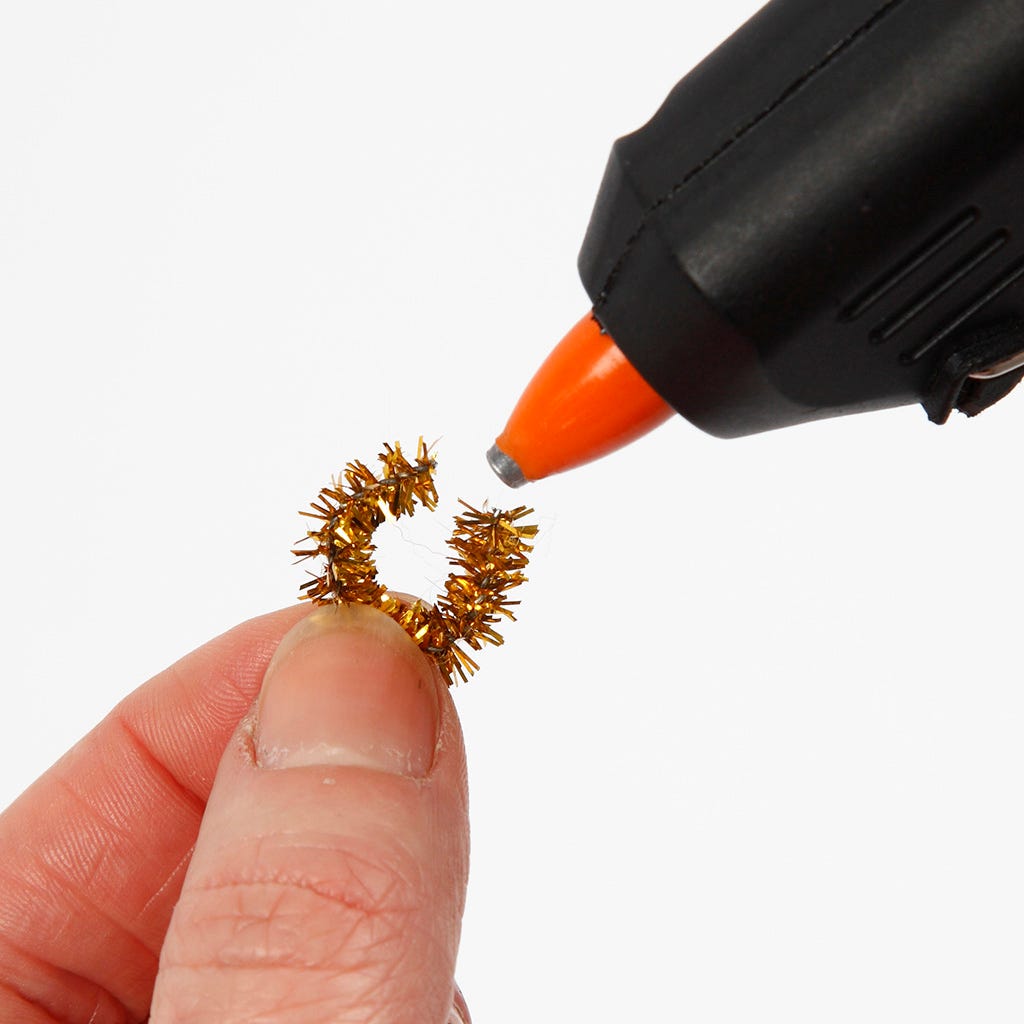 8
Cut a small piece of pipe cleaner for the halo. Glue it together and thread it onto the doubled-over piece of thread (the loop) for hanging.