Angel Vintage Die-cuts in small Flower Pots
Angel Vintage Die-cuts in small Flower Pots
Make these lovely angels with vintage die-cuts glued onto florist wire covered with Foam Clay. The stands are placed in small pots filled with Silk Clay and are decorated further with a bow made from either raffia or natural twine. How to do it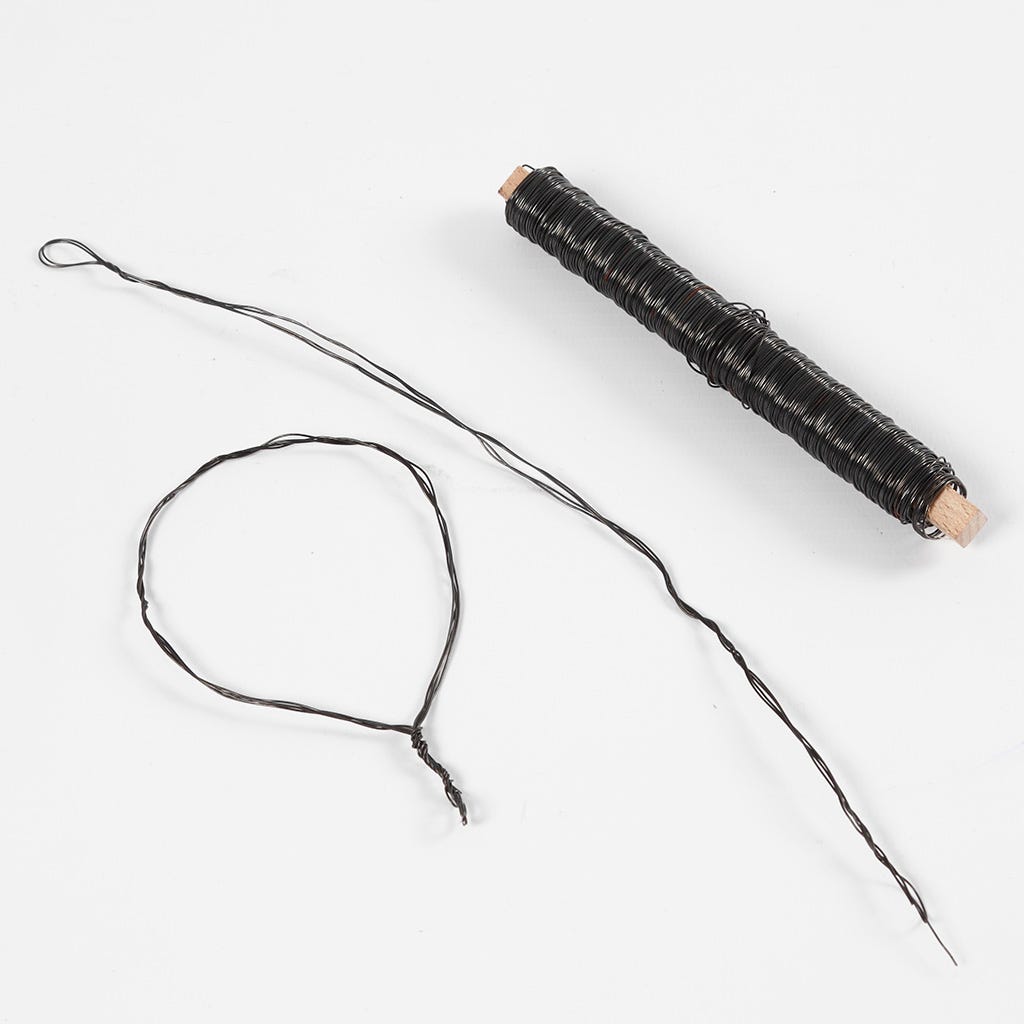 1
Make a stand from florist wire. Cut a 1 m piece of florist wire and double it over twice giving a length of approx. 25 cm. Twist the wire ends around each other and model the florist wire into your chosen shape, for example in the shape of a heart or a circle.
2
Cover the florist wire with Foam Clay with glitter. Fill the flower pot with Silk Clay and push the stand into the Silk Clay.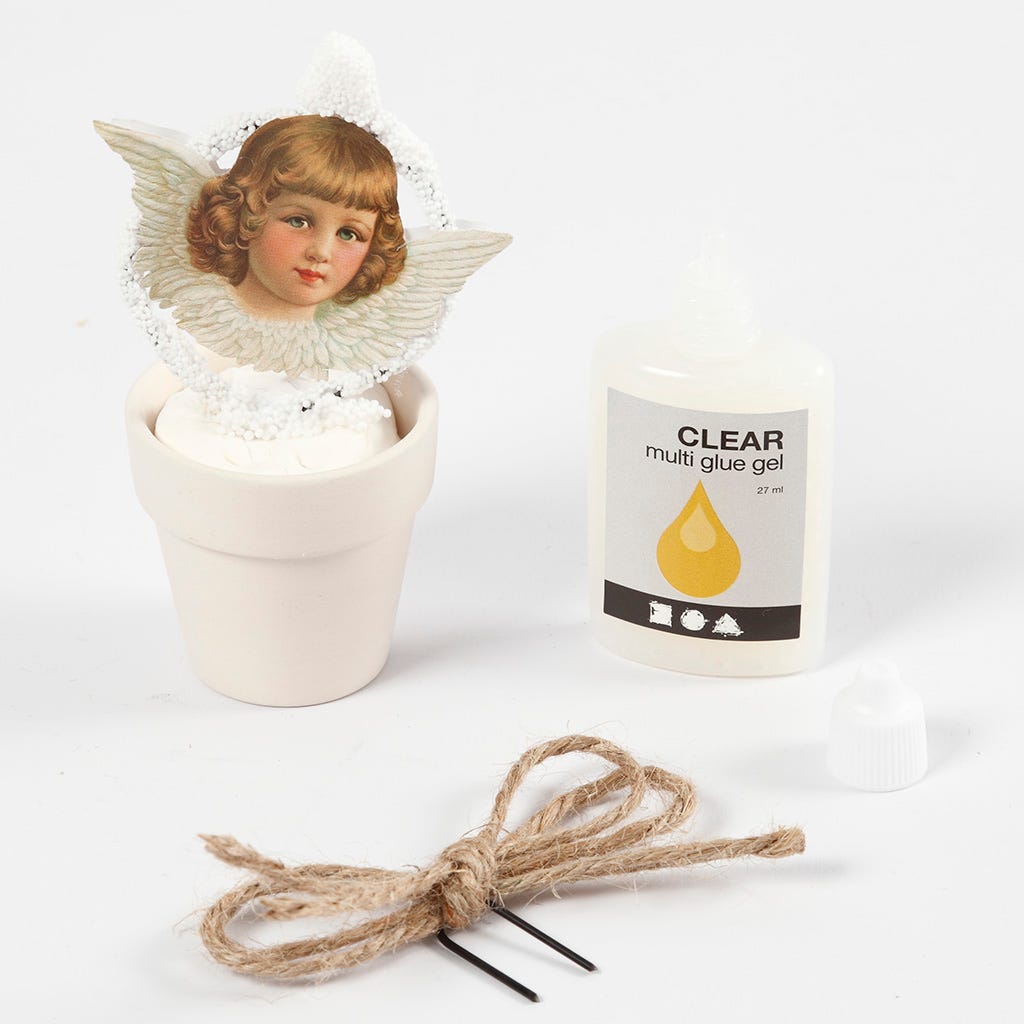 3
Glue an angel vintage die-cut onto the stand using, for example, Clear Multi Glue Gel and decorate the flower pot with bows made from raffia or natural twine.
Copyright © 2013-present Magento, Inc. All rights reserved.