An Origami Star from Handmade Paper
This origami star is folded from handmade paper. It is hung on a piece of gold ribbon with beads.
How to do it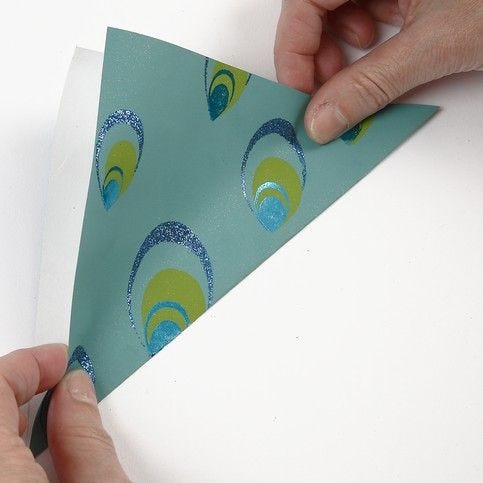 1.
Fold a piece of paper measuring 15 x 15cm into a triangle. Unfold.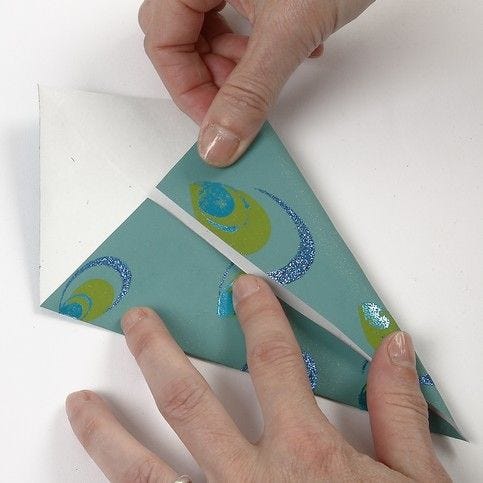 2.
Fold the side tips towards the line in the middle. Unfold.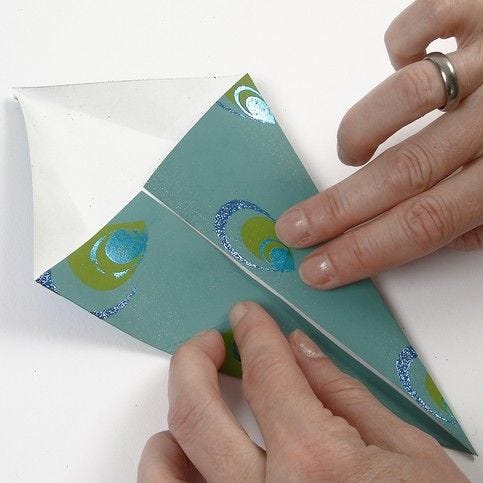 3.
Repeat this procedure from the opposite tip.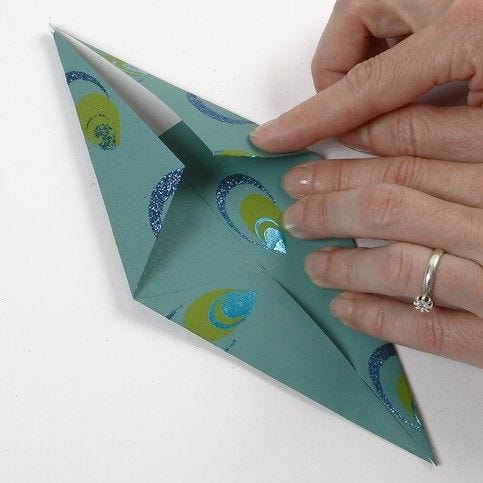 4.
Fold in the sides again to form a diamand shape.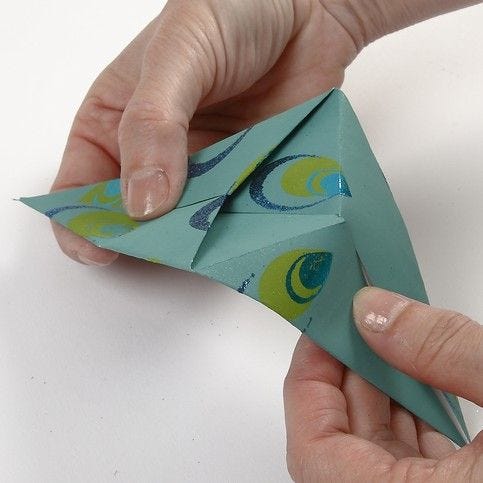 5.
Fold the diamond shape in half, so a fly's leg appears.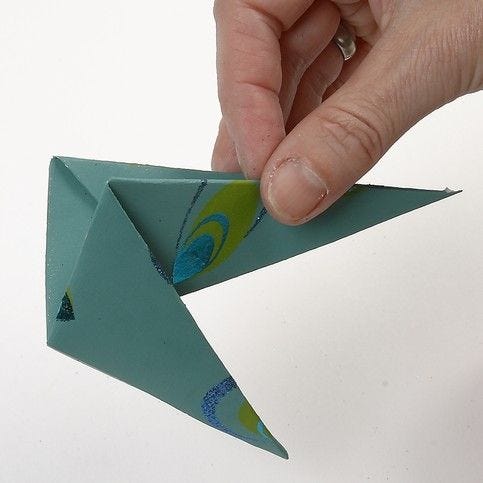 6.
Fold another seven pieces of paper following this procedure and then assemble to make the star.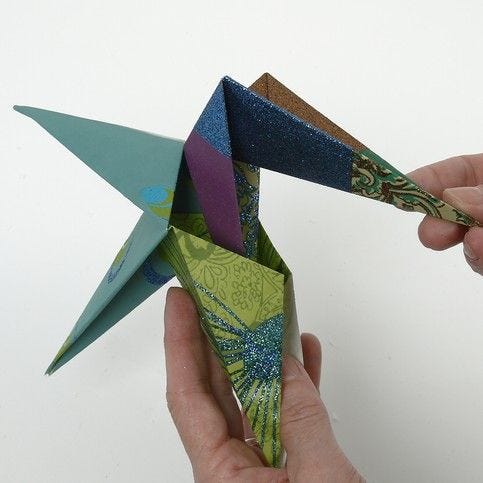 7.
Assemble the star by opening the long tip of the fly's leg. Place the short tip into the long tip and fold in the sides and "lock" the parts together.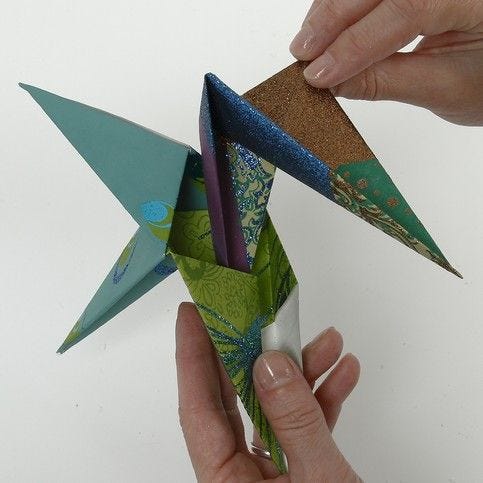 8.
Continue in this manner with the remaining seven.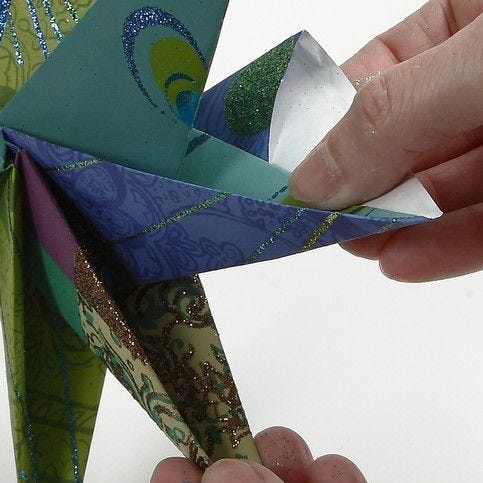 9.
Open the last fly's leg and close it around the first fly's leg.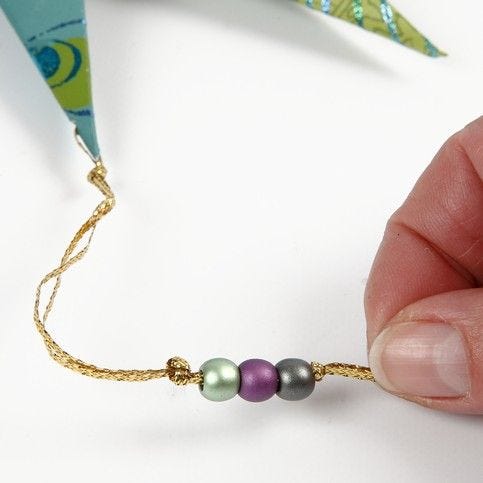 10.
Make a hole in one of the tips and tie a gold ribbon through the hole for hanging.