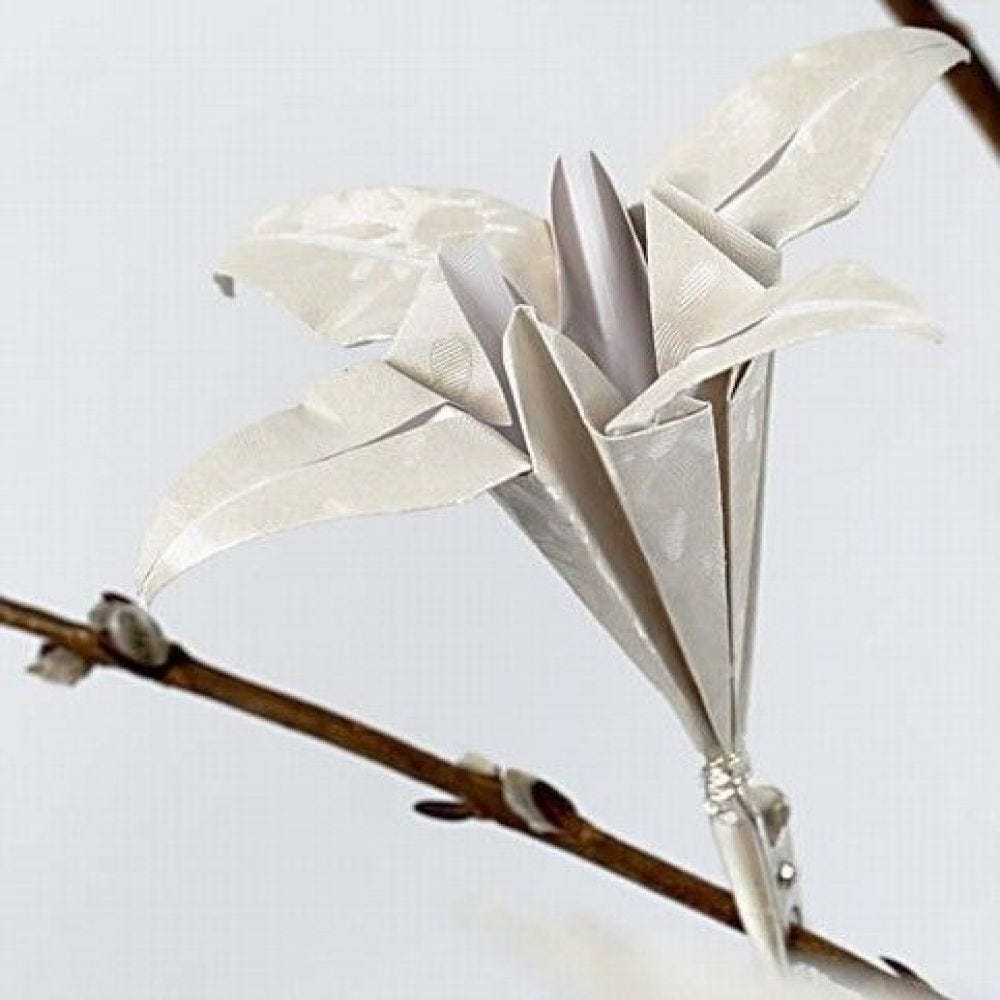 How to do it
1.
Fold a square piece of paper twice diagonally, open again and then fold it twice halfway and open again.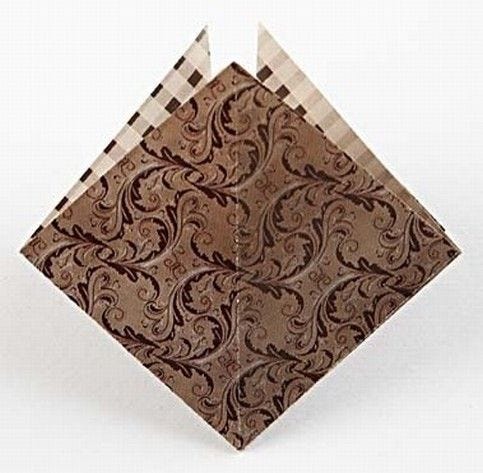 2.
Then fold into a square ¼ of the size of the original square. The openings are at the top.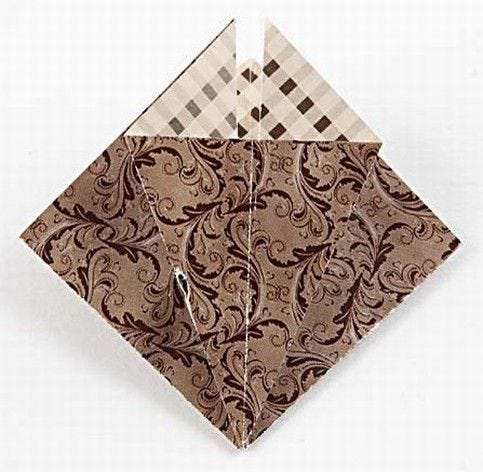 3.
Fold the right side panel towards the middle so that the outer edge ends in the middle.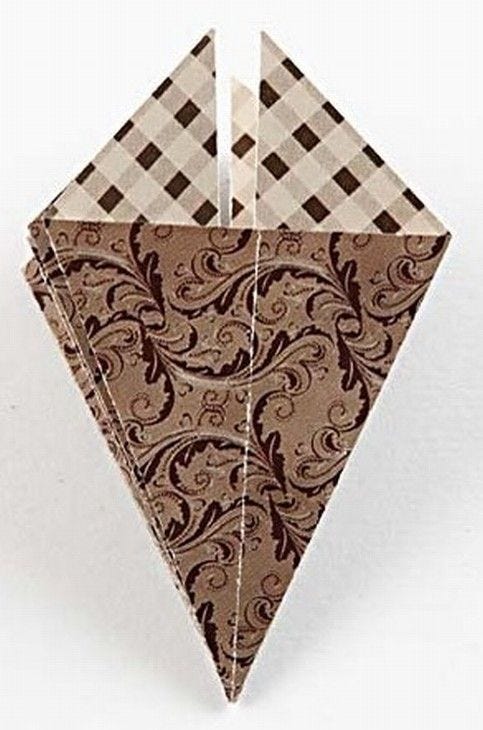 4.
Press the edges and smooth out. Do the same with the three other sides.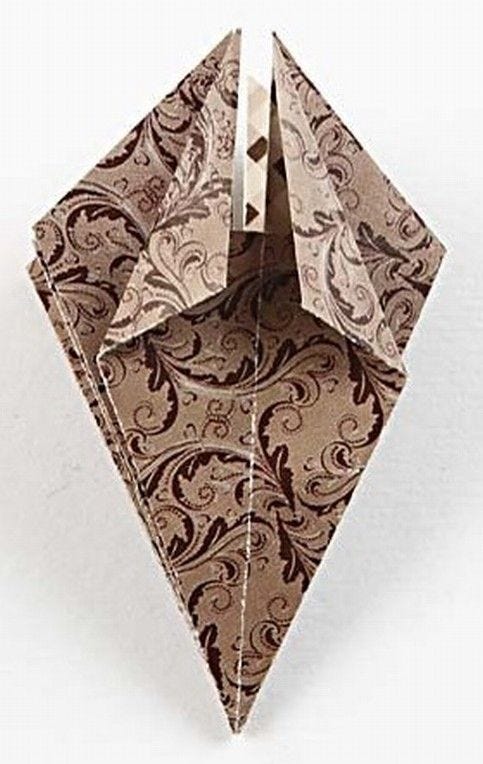 5.
Now fold the top two side corners towards the middle and smooth out.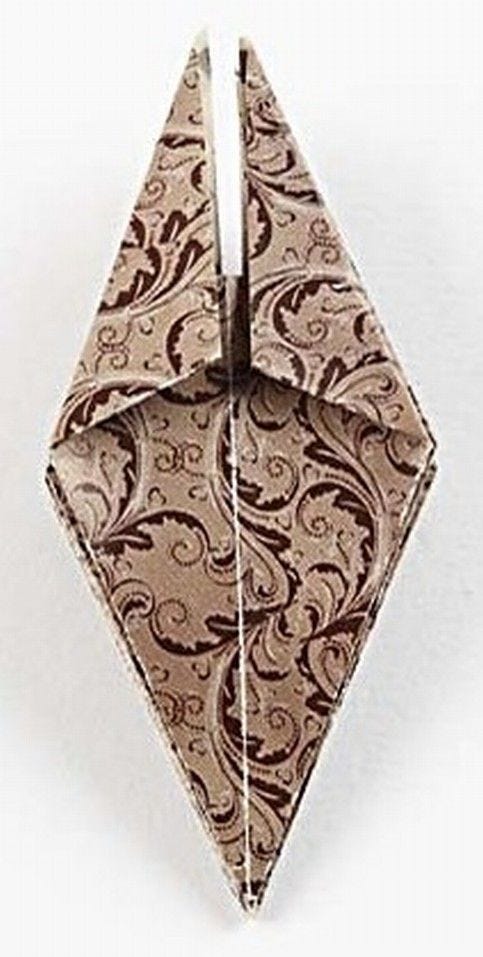 6.
Do the same with the three other sides.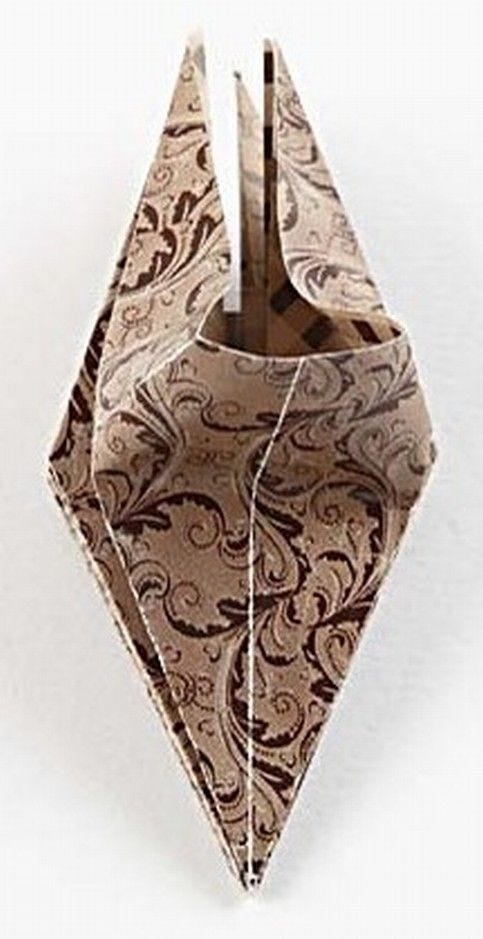 7.
Now unfold the underlying fold and press it down and smooth it. Repeat on all the sides.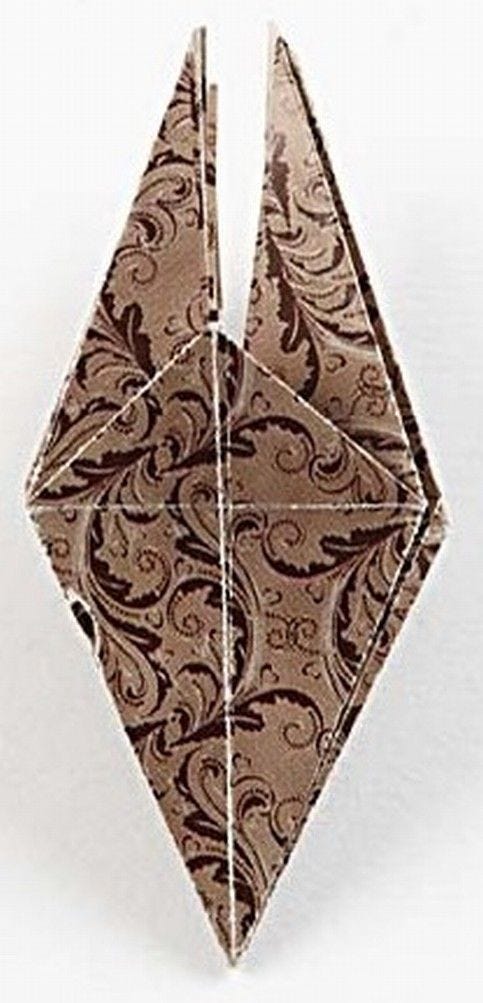 8.
Fold the middle point, which has now appeared, upwards. Repeat on the other sides.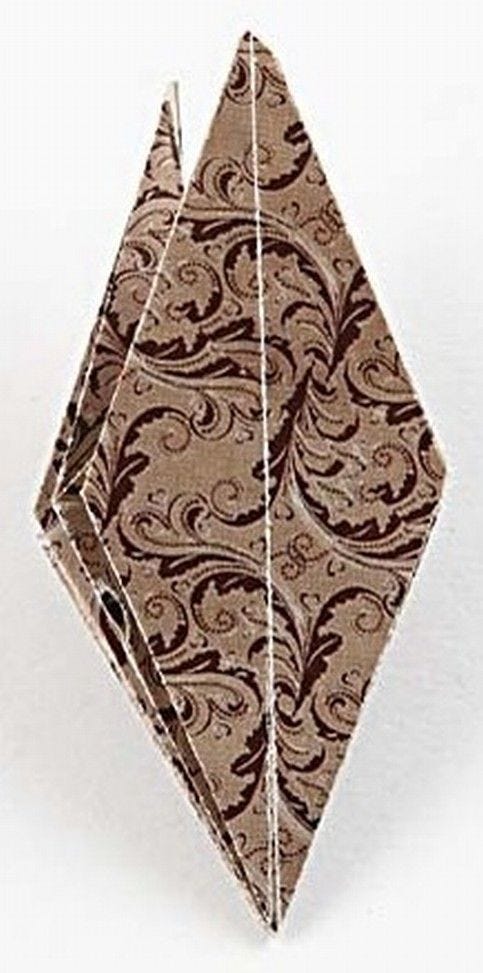 9.
Turn the paper so that the closed side is in front.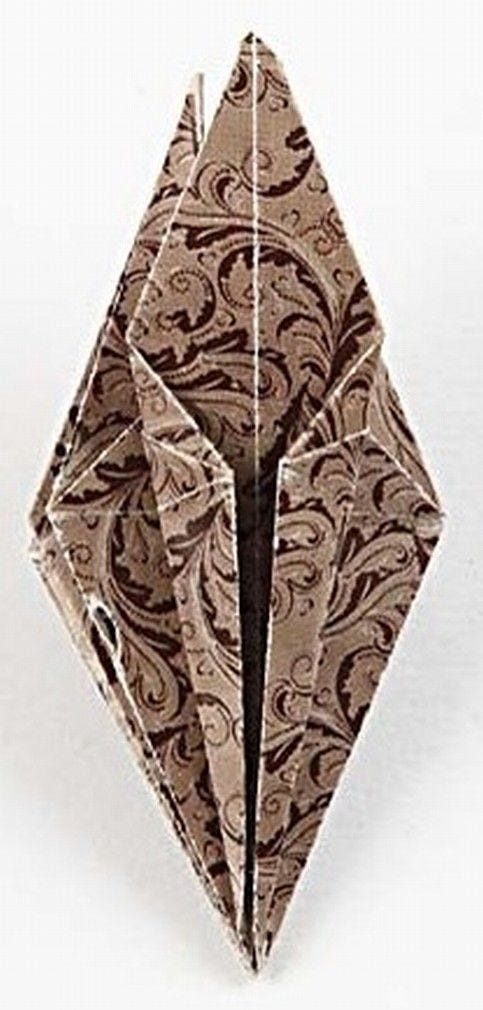 10.
Now fold both corner sides towards the middle, press and smooth out. Repeat with the other three.

11.
Fold down the top point revealing a small triangle of the flower.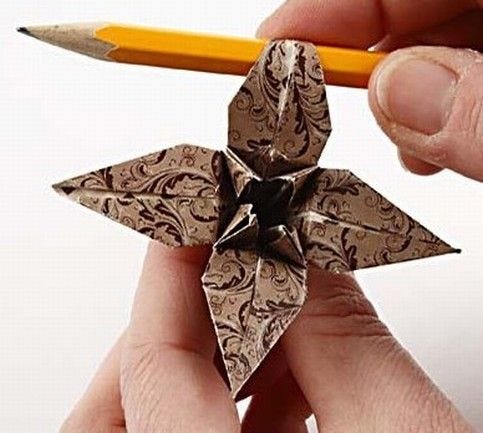 12.
The lily can now be unfolded and you may roll the petals slightly with a pencil.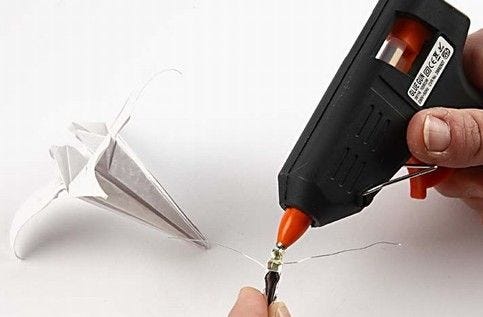 13.
A piece of silver plated wire is inserted through the hole of an alligator clip. A blob of glue is applied with a glue gun. Glue on the flower and wrap the wire around to keep it firmly in place.