Lovely flowers folded from six pieces of paper, gather with a pipe cleaner and decorated with gold beads. An idea which even a beginner would not think too challenging.
How to do it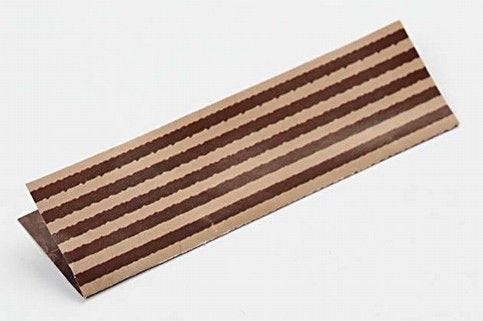 1.
Cut three pieces of paper for the leaves and three pieces of paper for the flower. All six pieces have the same measurements. A small flower: 4 x 7cm A large flower: 5 x 9cm Fold in half lengthwise.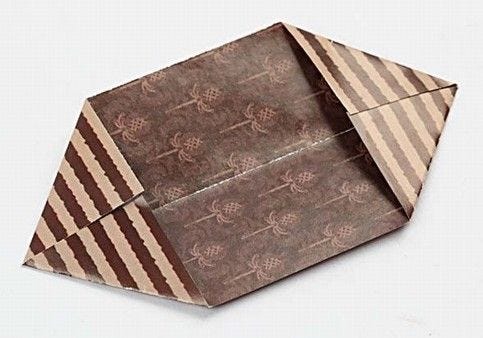 2.
Unfold and fold all four corners towards the fold in the middle.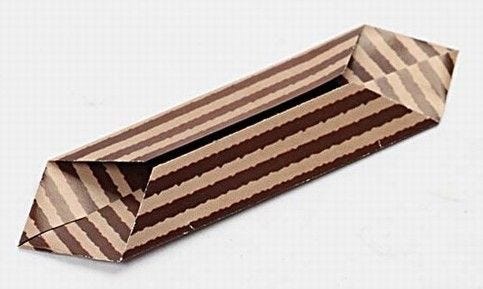 3.
Fold the two long sides towards the middle fold.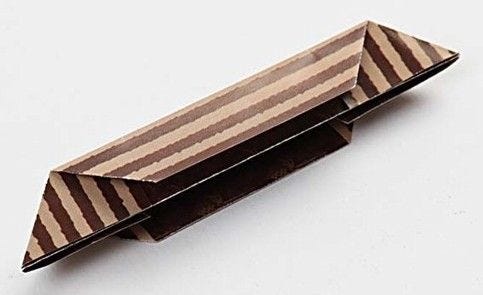 4.
Turn over and double over the paper which is intended to be the actual flower, so it looks like the photo.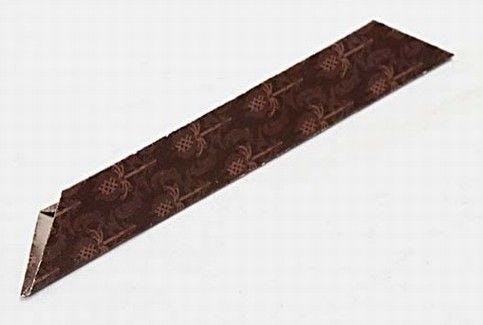 5.
Fold the paper in the middle which is intended to be the leaves.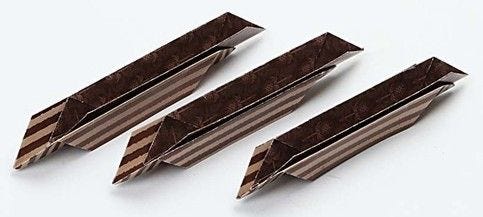 6.
Arrange the six pieces in pairs as shown in the photo.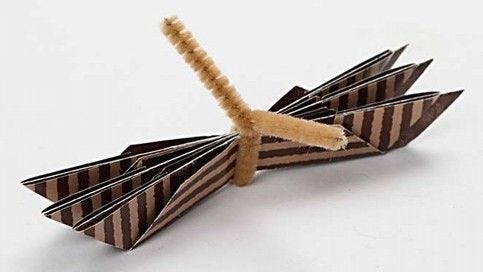 7.
Turn the three sets of paper 180 degrees and gather with a pipe cleaner twisted around itself. This locks the stack.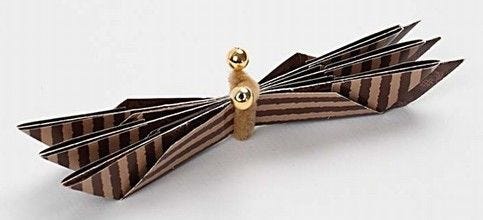 8.
Cut off the ends and decorate with gold wax beads.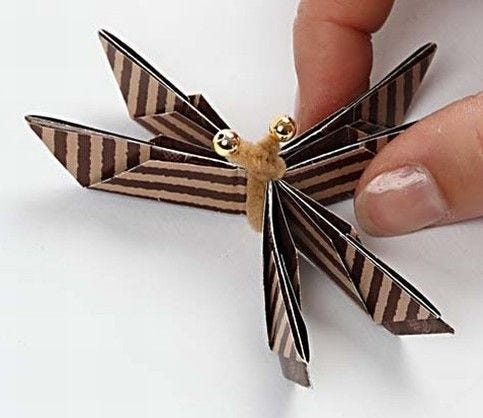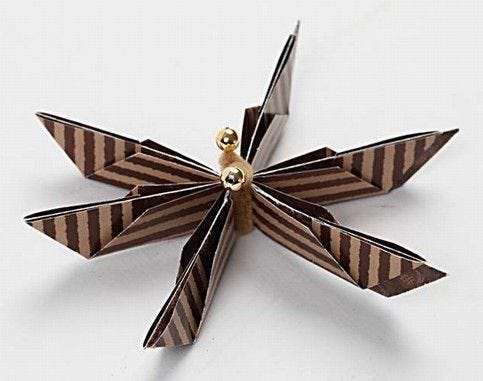 10.
… so that they are shaped like a star.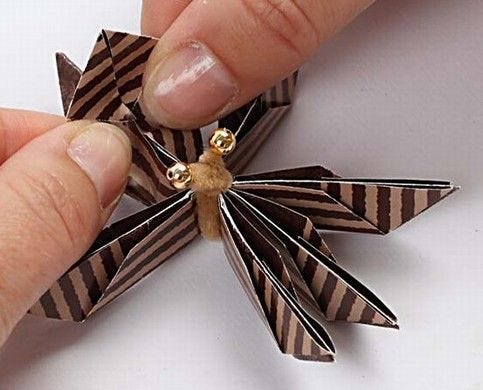 11.
Unfold the corolla first. Pull a bit at the sides whilst pressing down onto the leaf.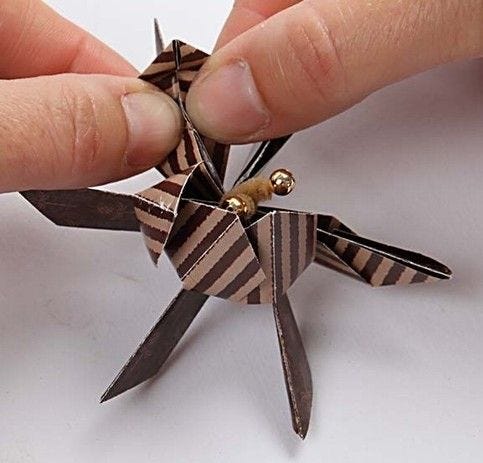 12.
Be careful not to be too rough. The paper may break at the joint.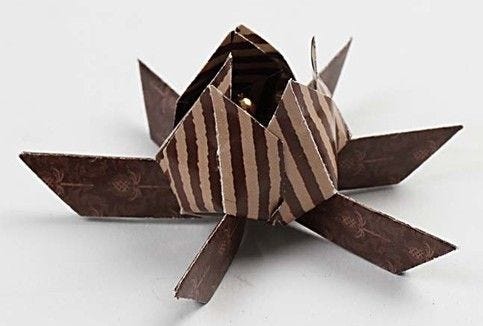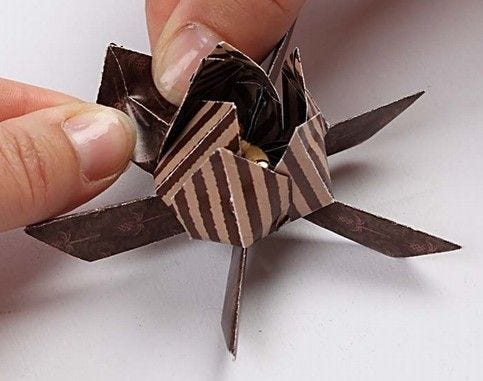 14.
Repeat the procedure with the leaves.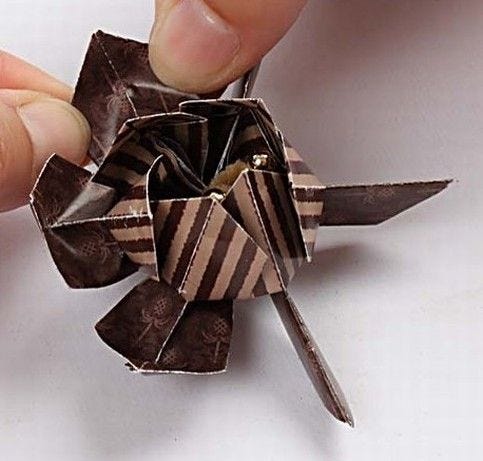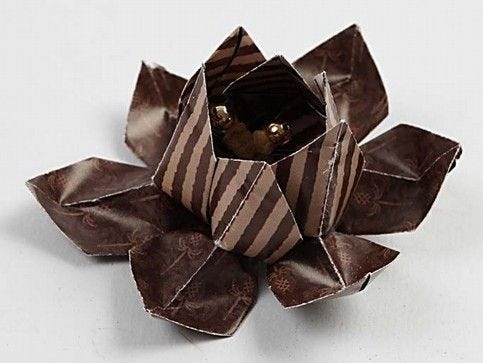 16.
And the lotus flower is finished.