An invitation in off-white shades with a punched-out church and vellum paper
Make your own party invitations in off-white shades. Punch out churches for decoration and use vellum paper for wrapping around the invitation as a cover. Finish with a piece of mercerised cotton yarn and a wax seal.
How to do it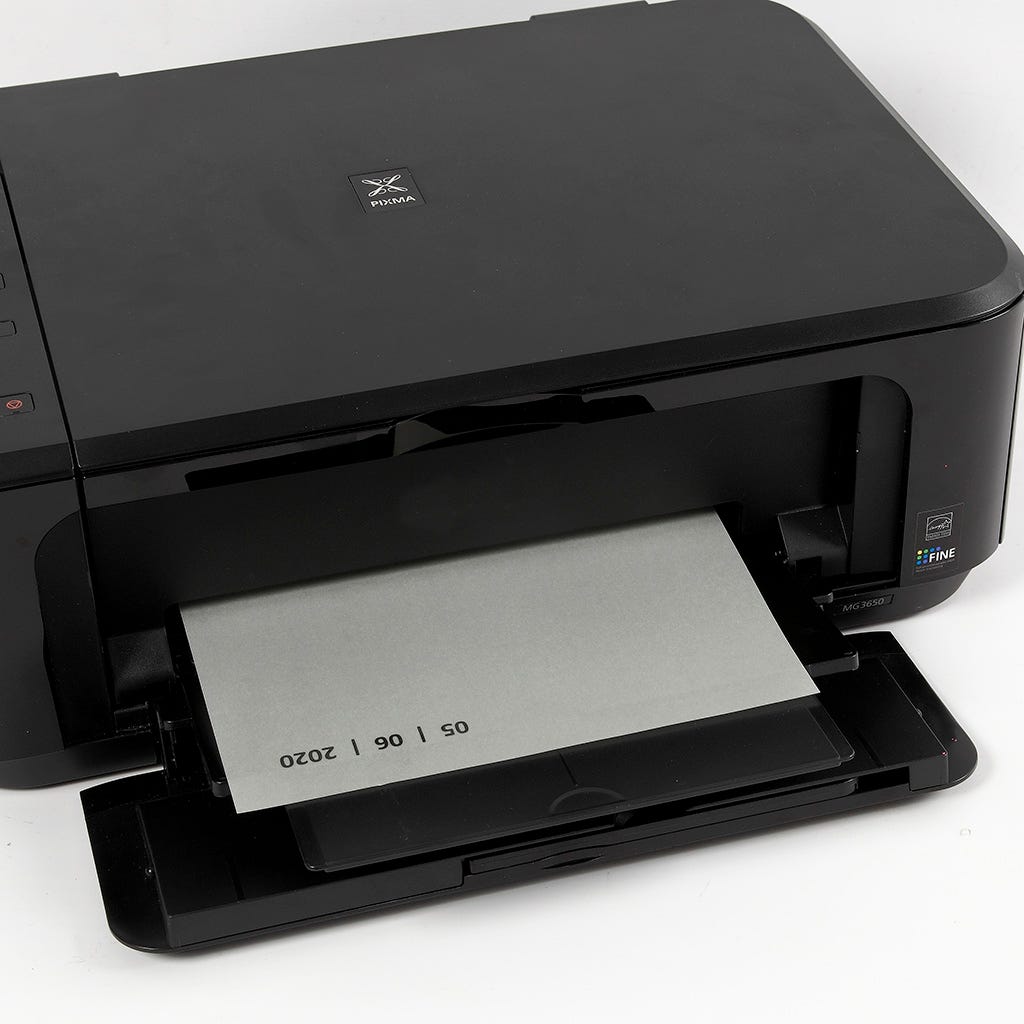 1
Print the date in two places on an A4 piece of vellum paper as you will be cutting the vellum paper in half thus making covers for two invitations. Allow the ink to dry for quite a while due to the smooth surface of the vellum paper.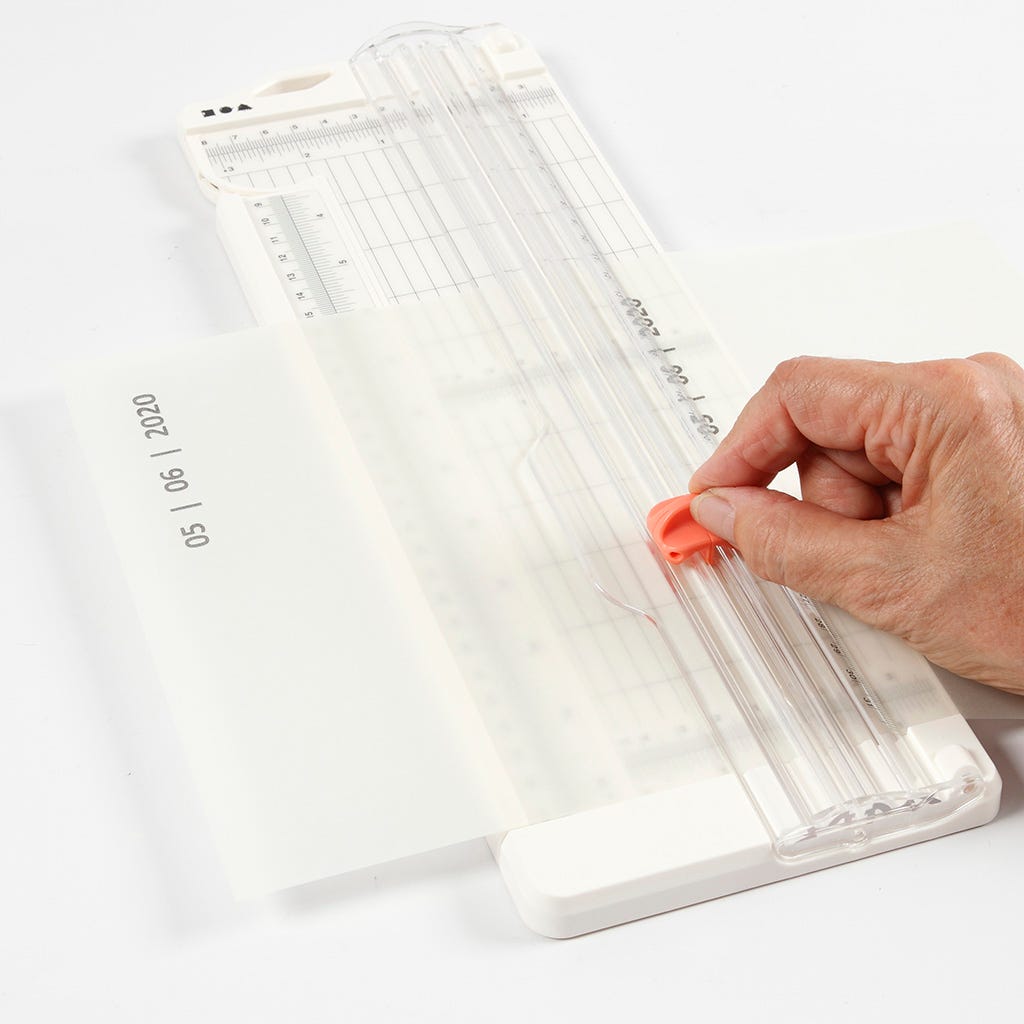 2
Cut the A4 piece of vellum into two pieces for two invitations.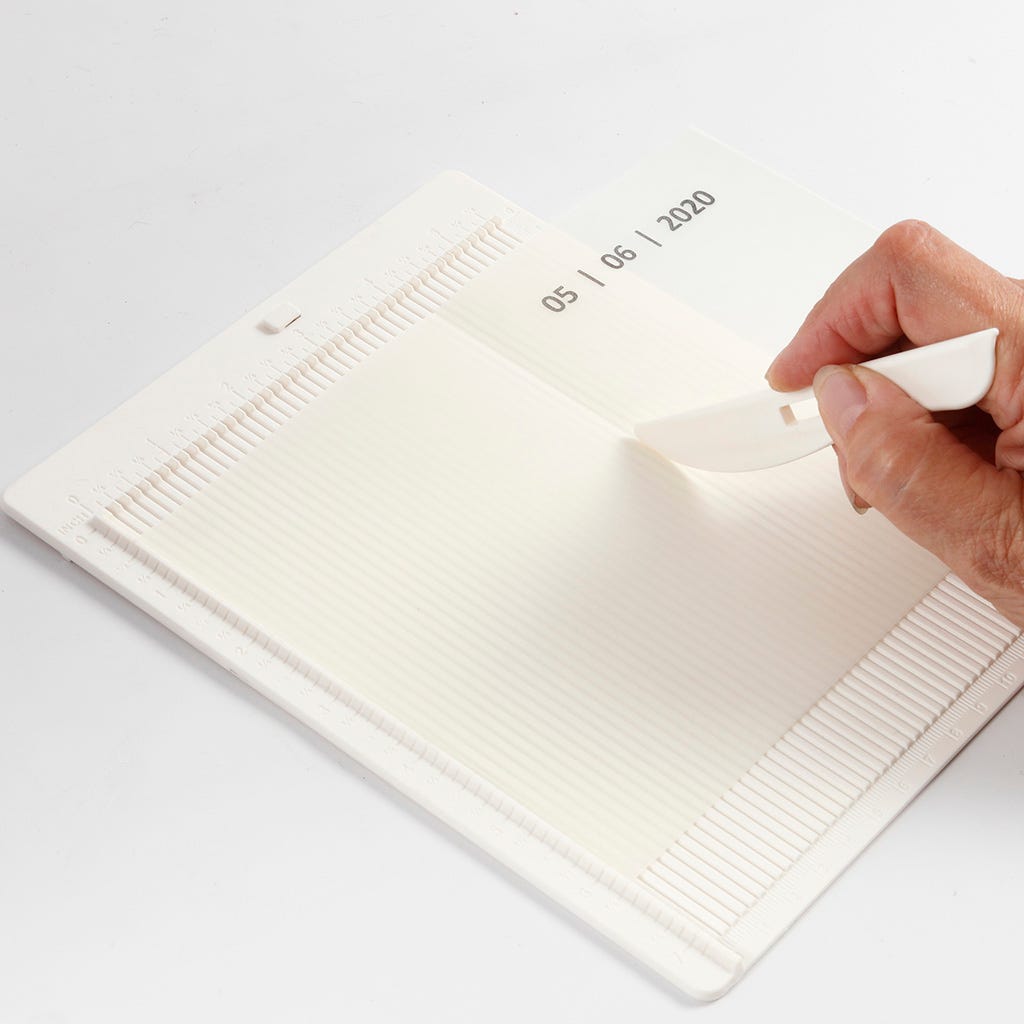 3
Score in the middle for folding around the card invitation.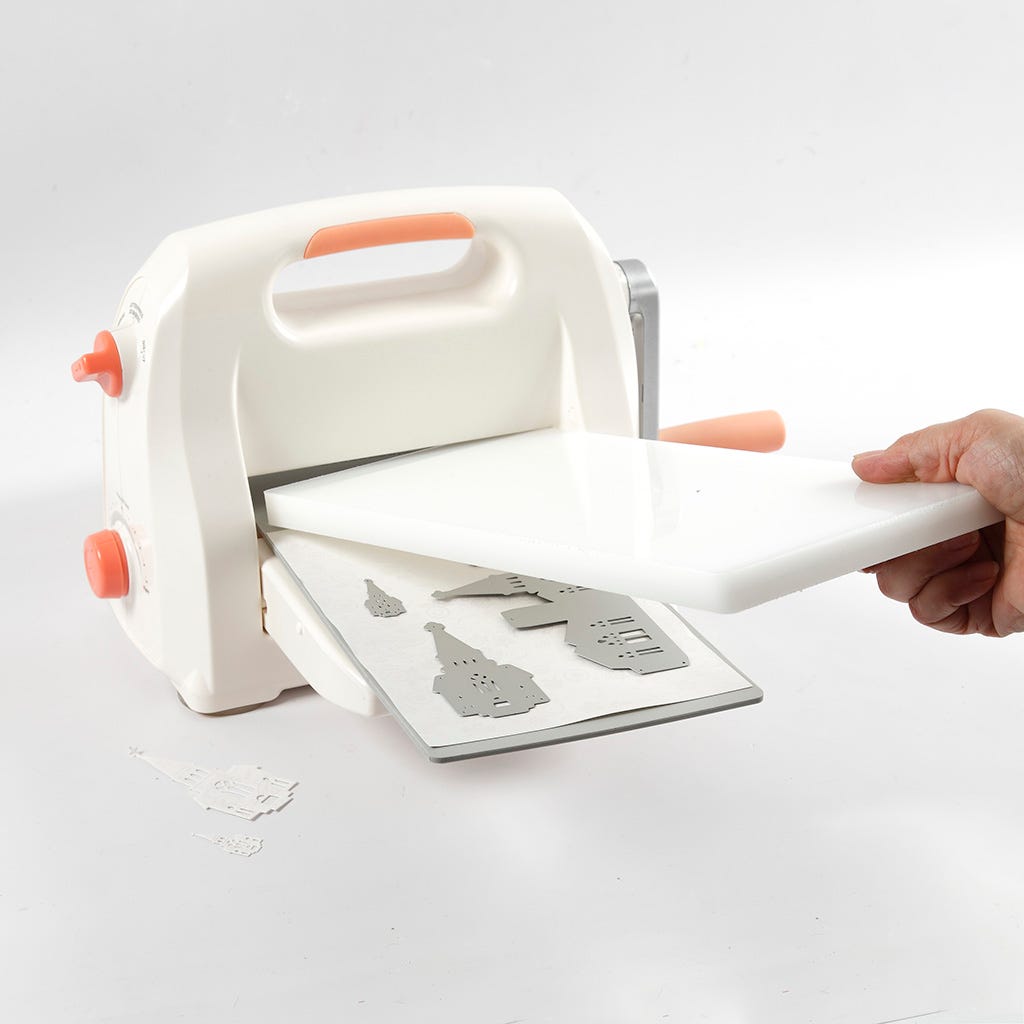 4
Punch out churches in the die-cutting and embossing machine from white paper.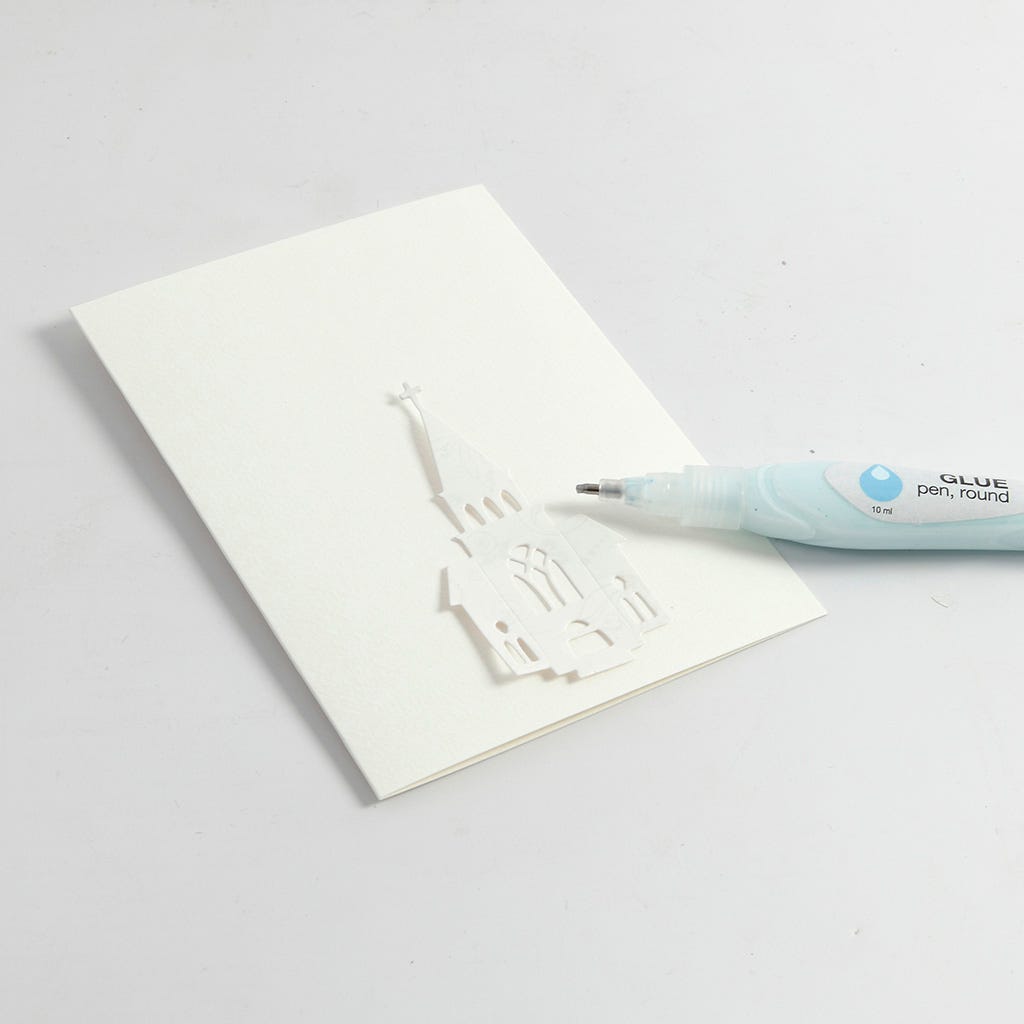 5
Attach the church onto the front of the card invitation with a glue pen.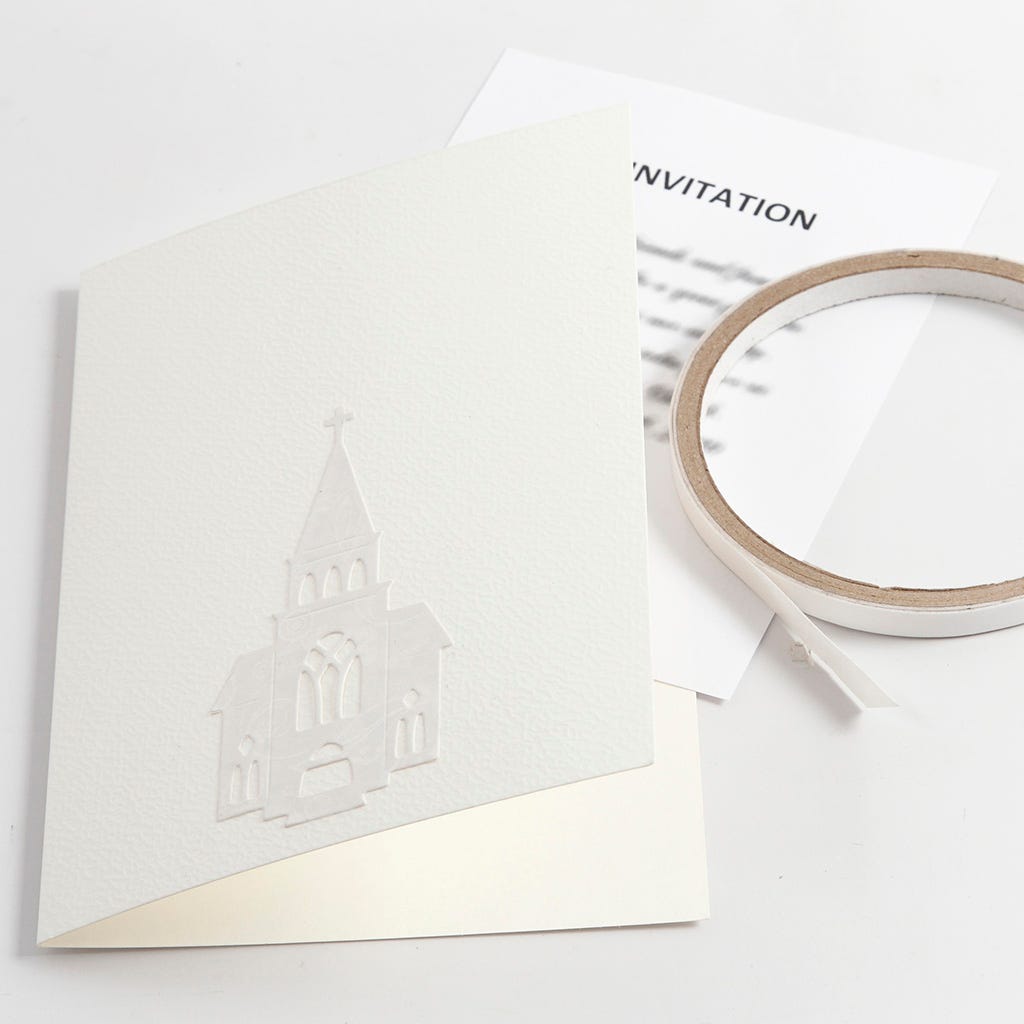 6
Print the text for the invitation onto a piece of plain paper and trim it. Attach it onto the inside of the invitation with double-sided adhesive tape.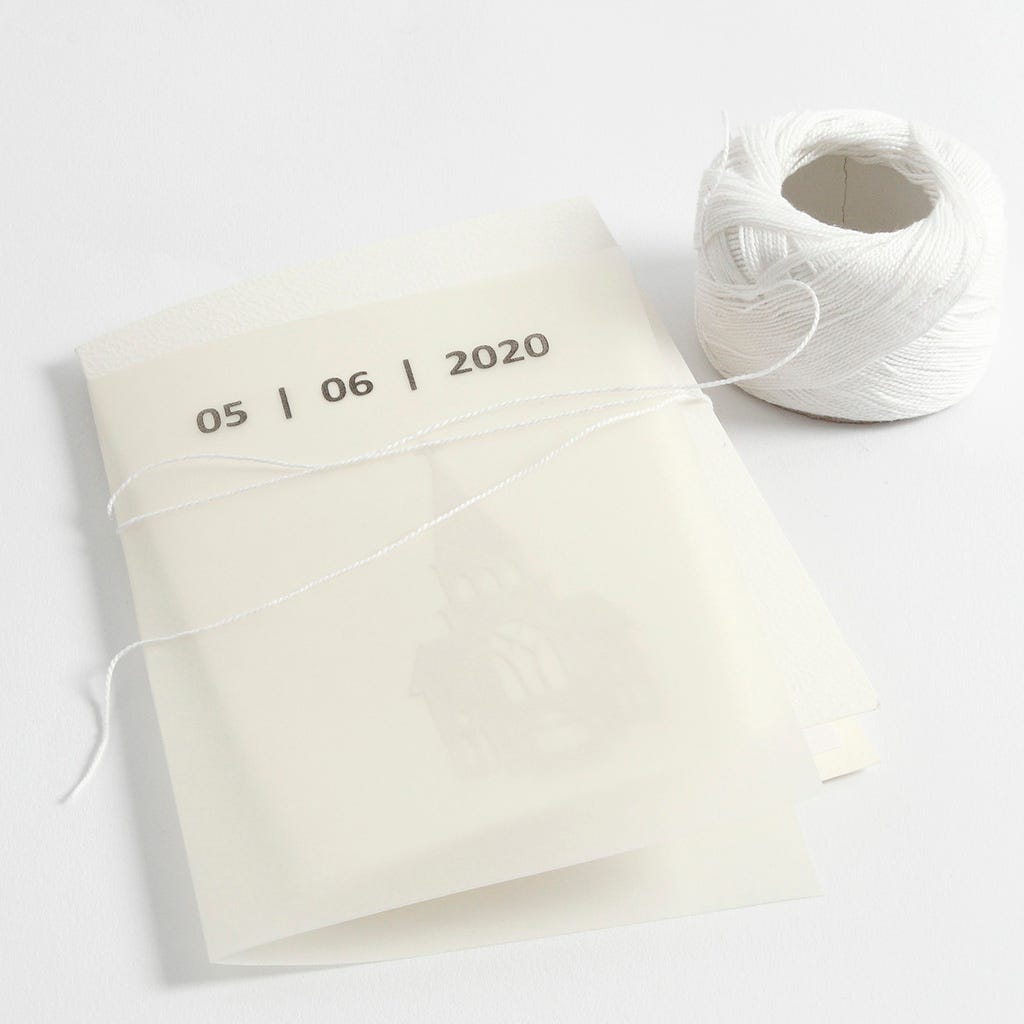 7
Fold the piece of vellum paper around the card invitation and wrap a piece of mercerised cotton yarn around it. Tie a knot.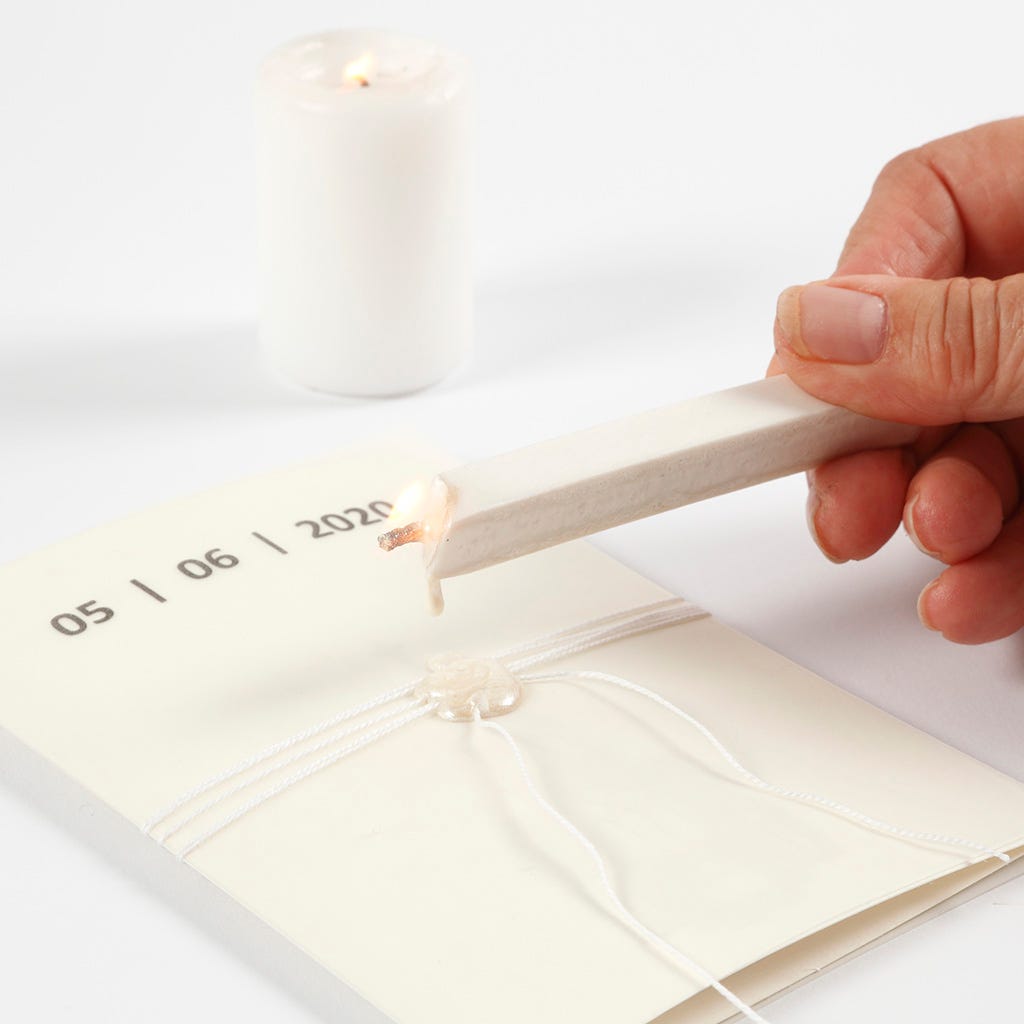 8
Light the sealing wax stick and drip wax onto the knot.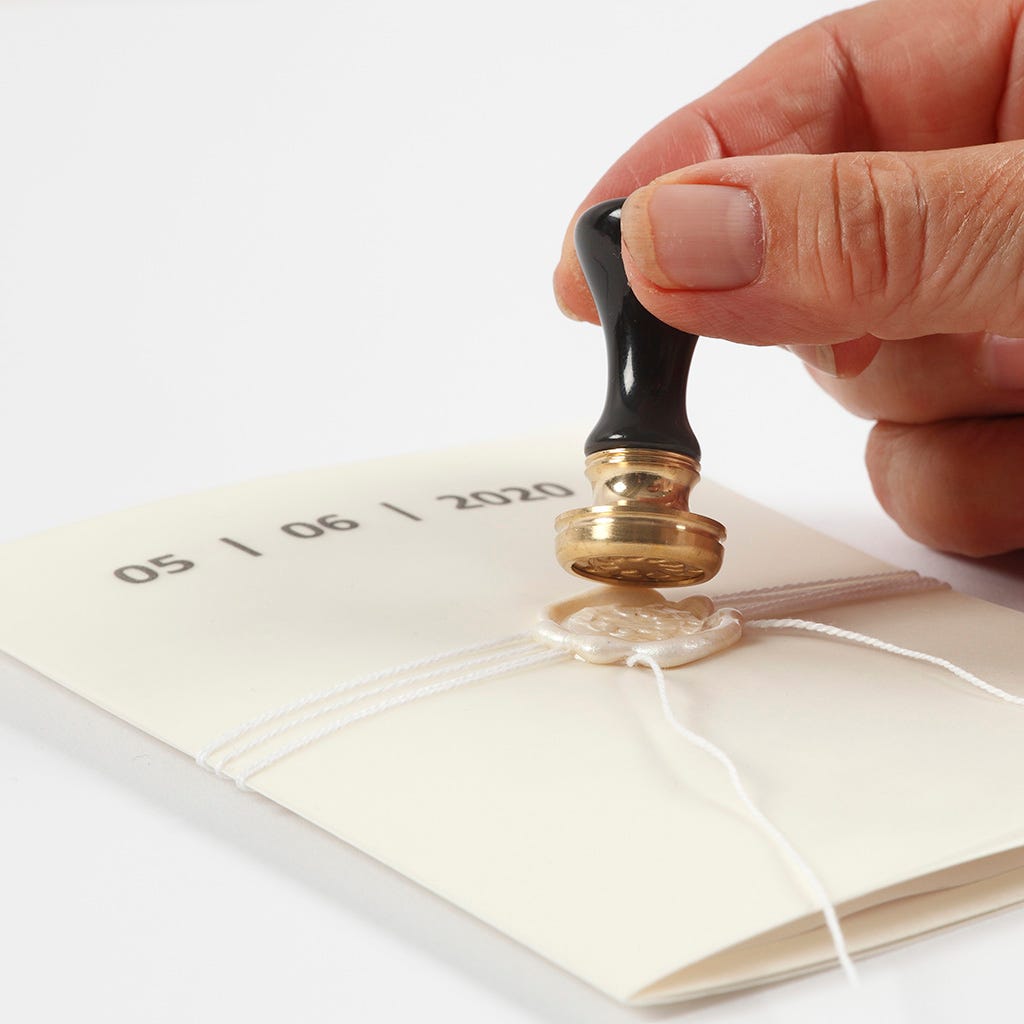 9
Gently push the seal into the wax. Don't remove the seal until the wax has hardened.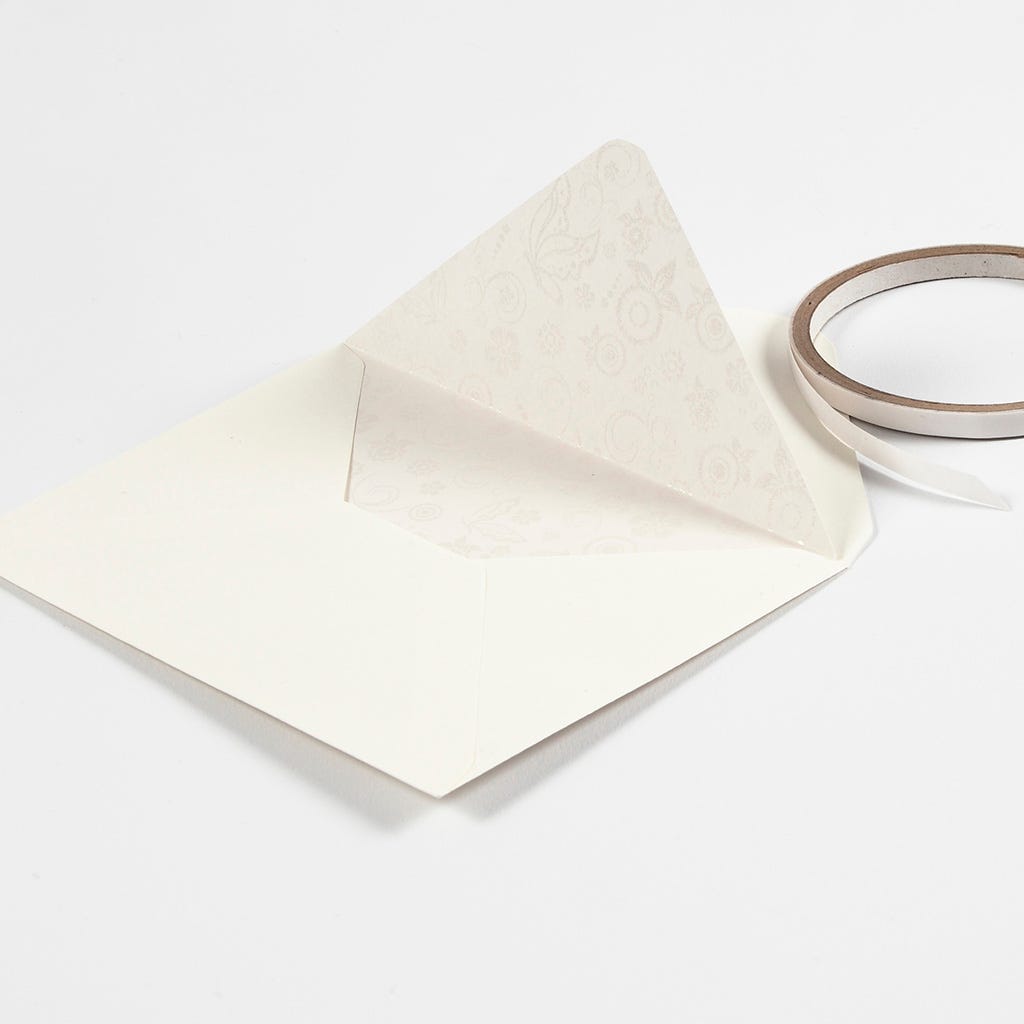 10
You may line the envelope with white paper with a white printed design.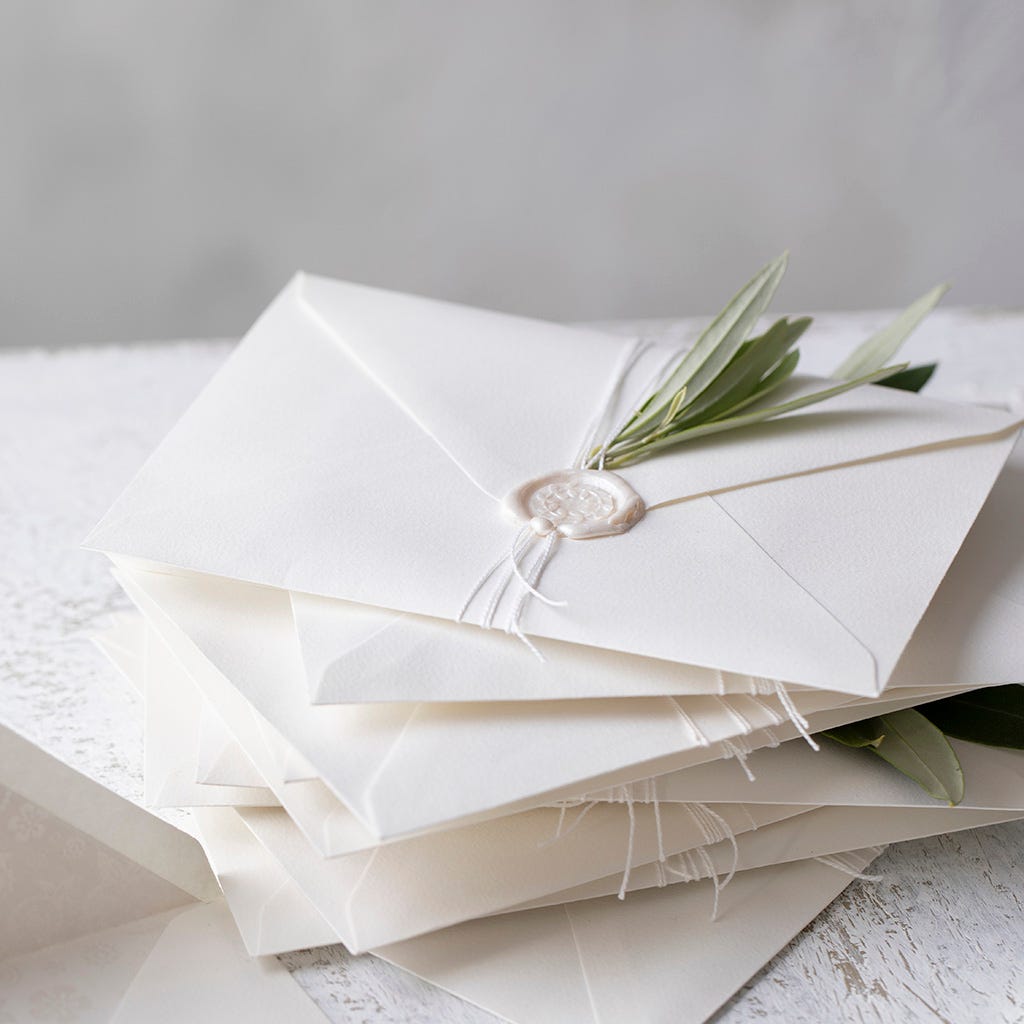 11
Decorate the envelope with a piece of mercerised cotton yarn and secure with a wax seal.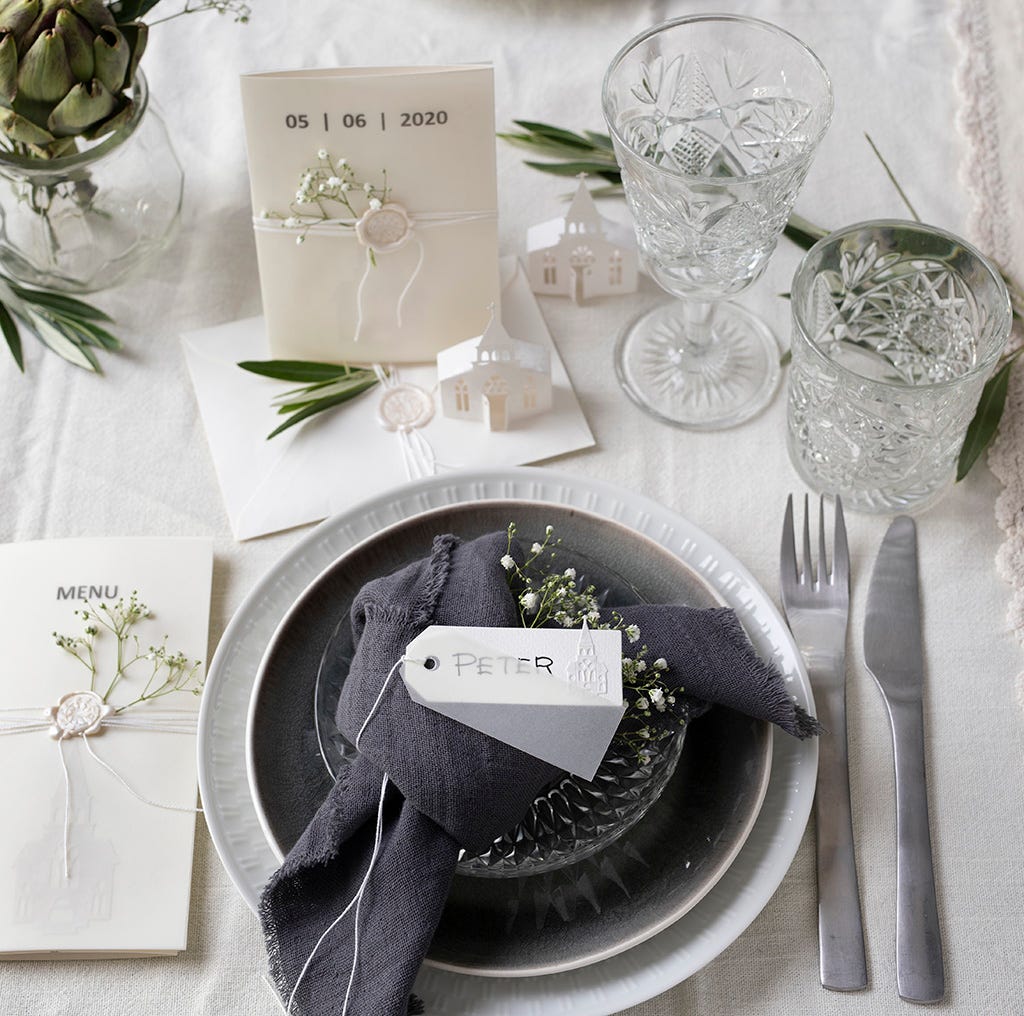 12
See our matching ideas: Place card 15651 Menu card 15652