An Invitation for a Christening with Photos
It is easy to personalize invitations for a christening by using photos and paper that match your chosen colour scheme.
How to do it
1
Fold a piece of textured paper to make an envelope. You may use a piece of card as a template.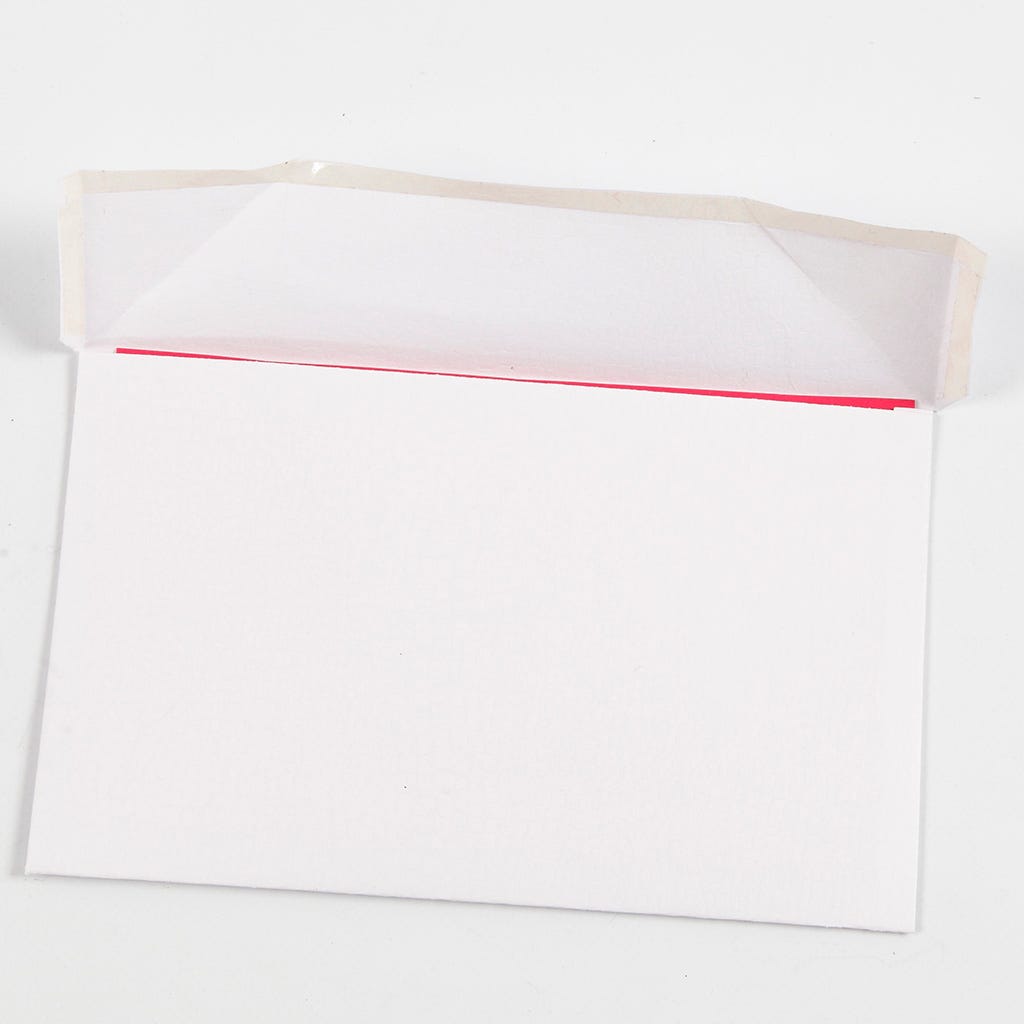 2
Assemble the envelope with double-sided adhesive tape. You may print a name and address on the envelope.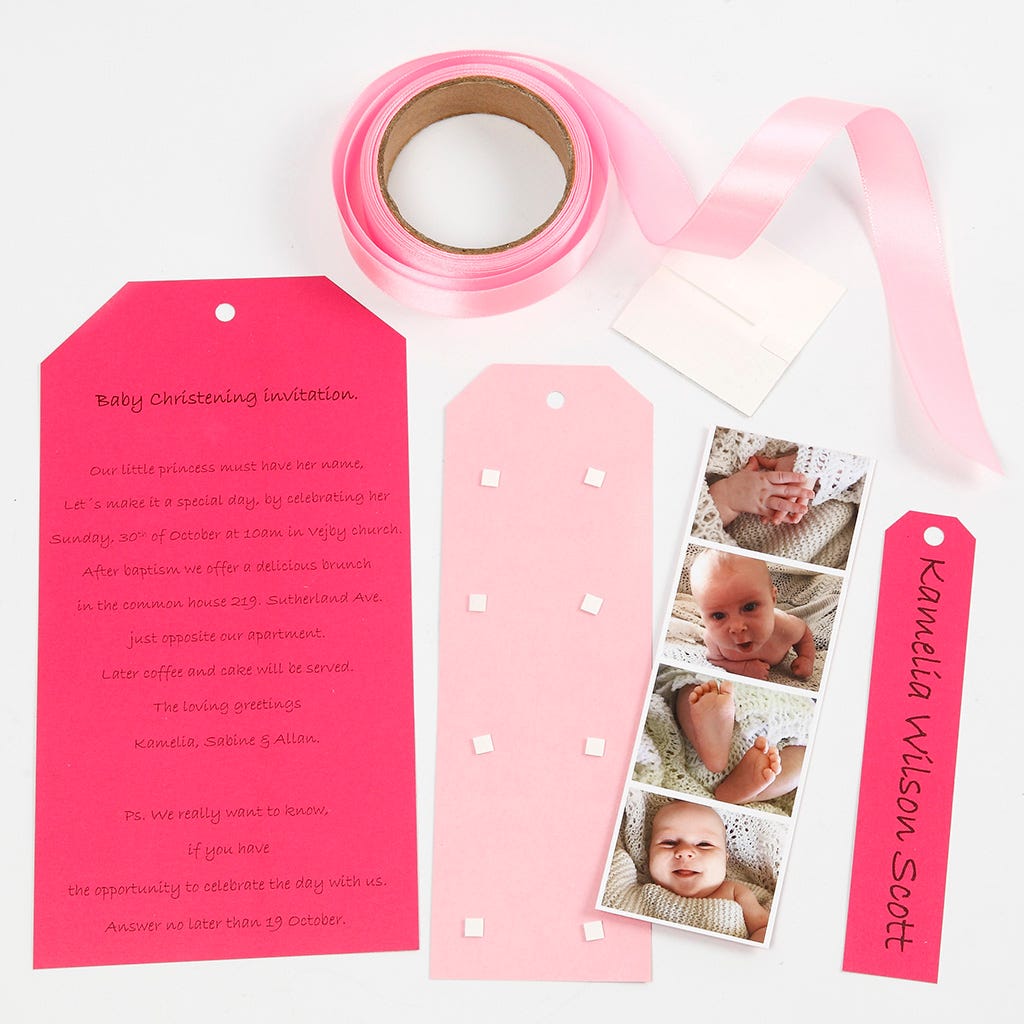 3
Print text onto card and cut out the parts. Make holes for ribbon with a hole punch. Attach the pictures with 3D foam pads. Remember that the card needs to fit inside the envelope.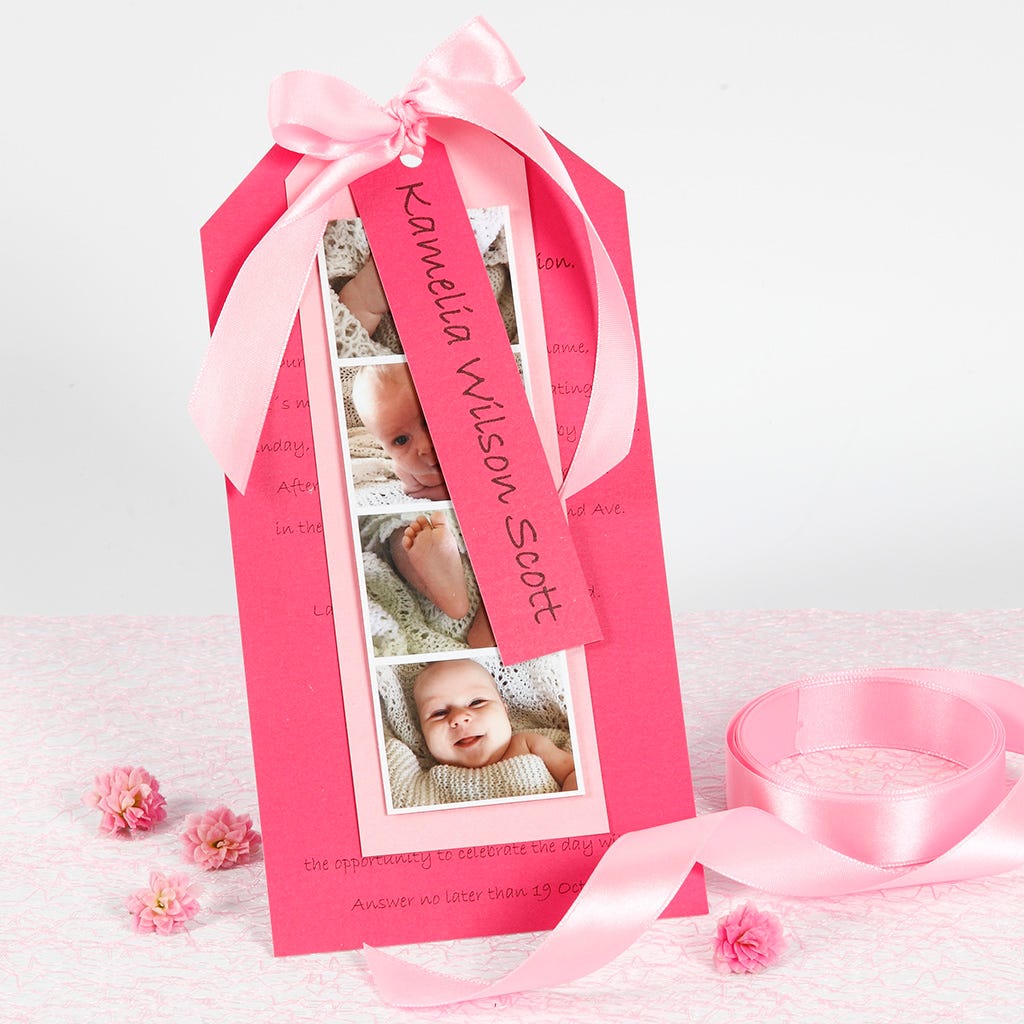 4
Assemble all the parts with satin ribbon.