An Invitation decorated with a Vellum Paper Heart, Glitter, Rhinestones and Deco Foil
Make this lovely invitation with a vellum paper heart filled with loose glitter. The text is written with deco foil and the invitation is decorated with rhinestones.
How to do it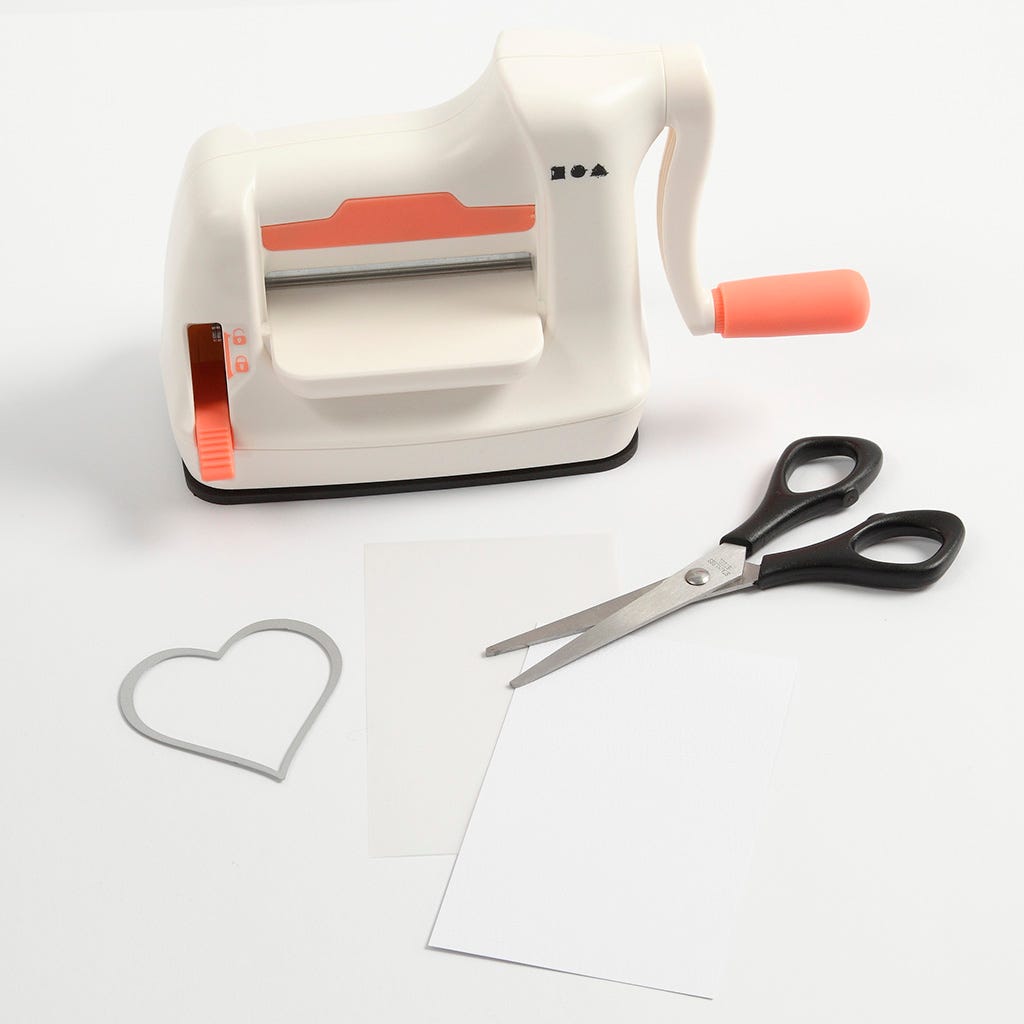 1
Cut a 7.5 x 12.5 cm piece of card.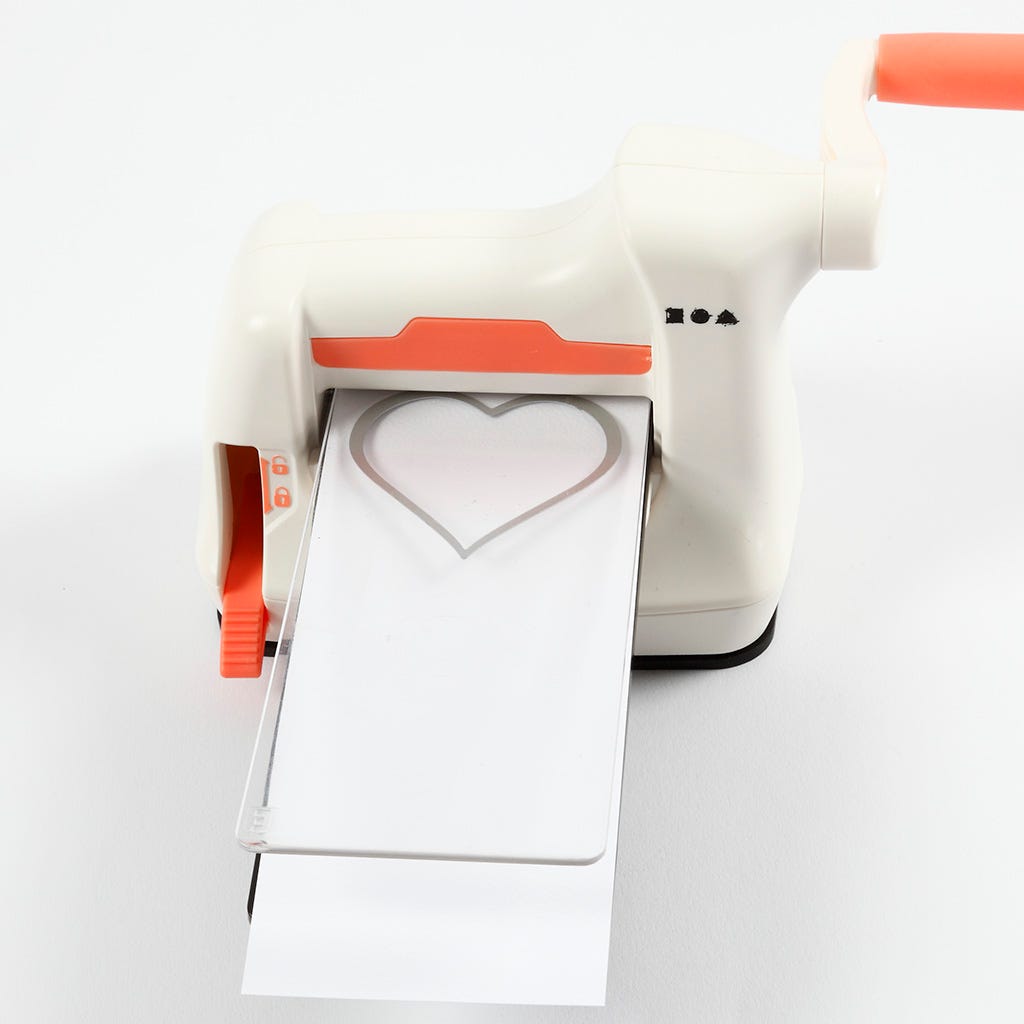 2
Punch out a 6 x 6 cm heart in the piece of card, 2.5 cm from the top edge using cutting plate C underneath + card + die + base plate B on top.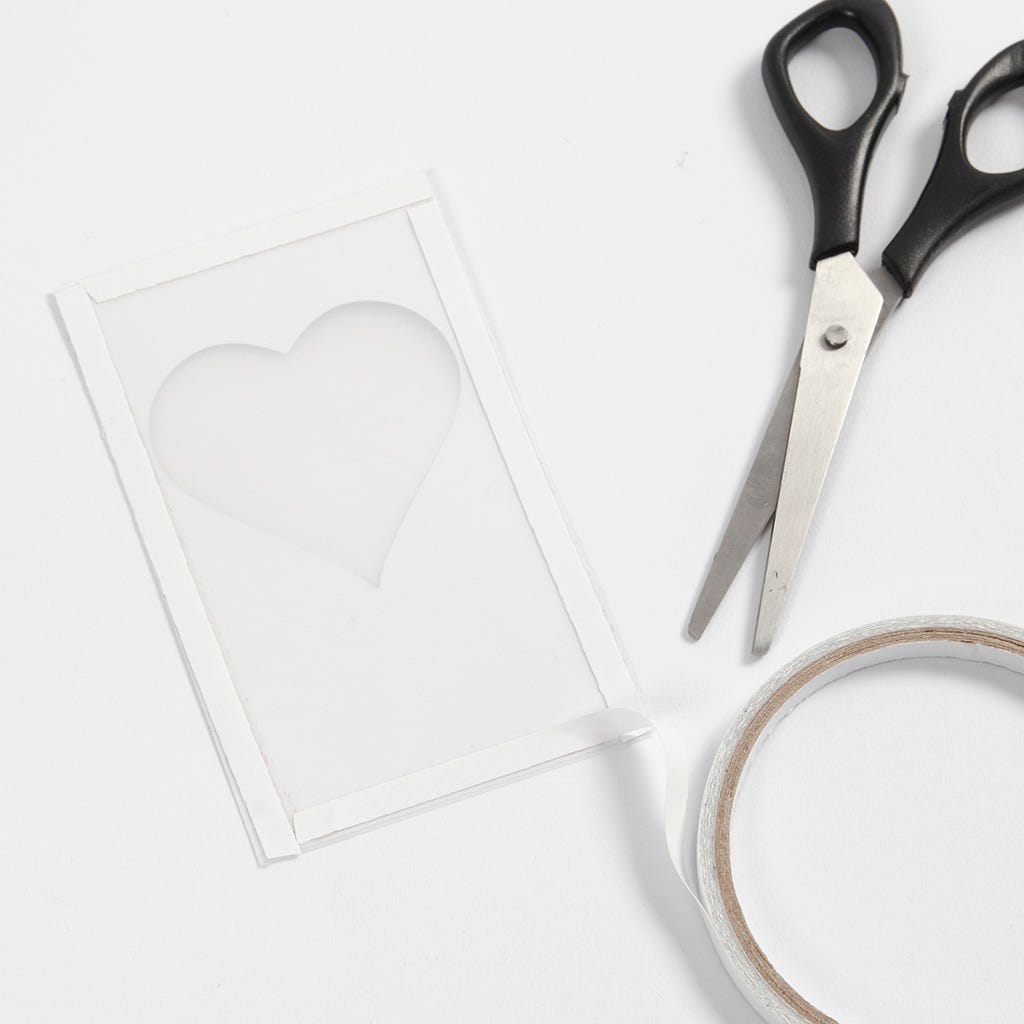 3
Cut a 7.5 x 12.5 cm piece of vellum paper. Attach it onto the piece of card with the heart silhouette using double-sided adhesive tape along the edges. Attach double-sided adhesive tape along the edges on top of the vellum paper.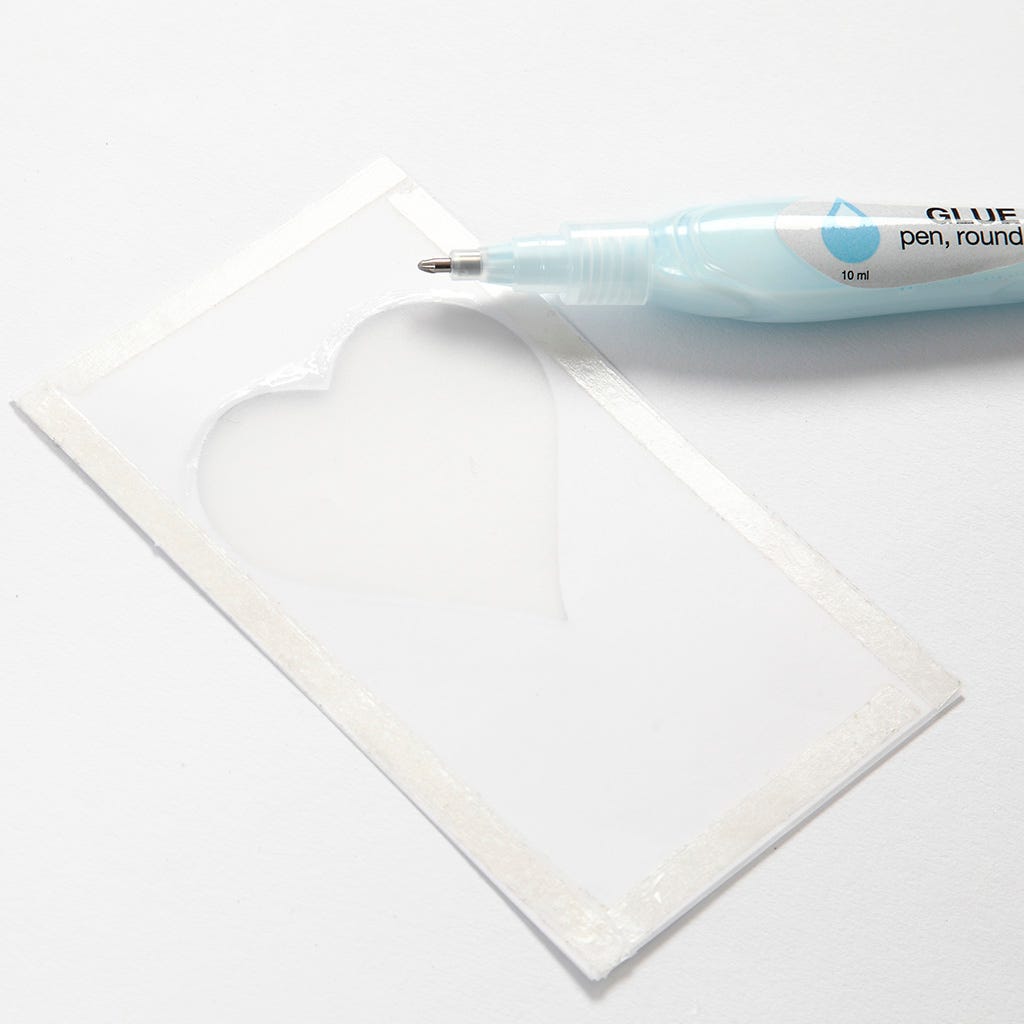 4
Apply glue from the front along the edges of the heart silhouette with the vellum paper backing.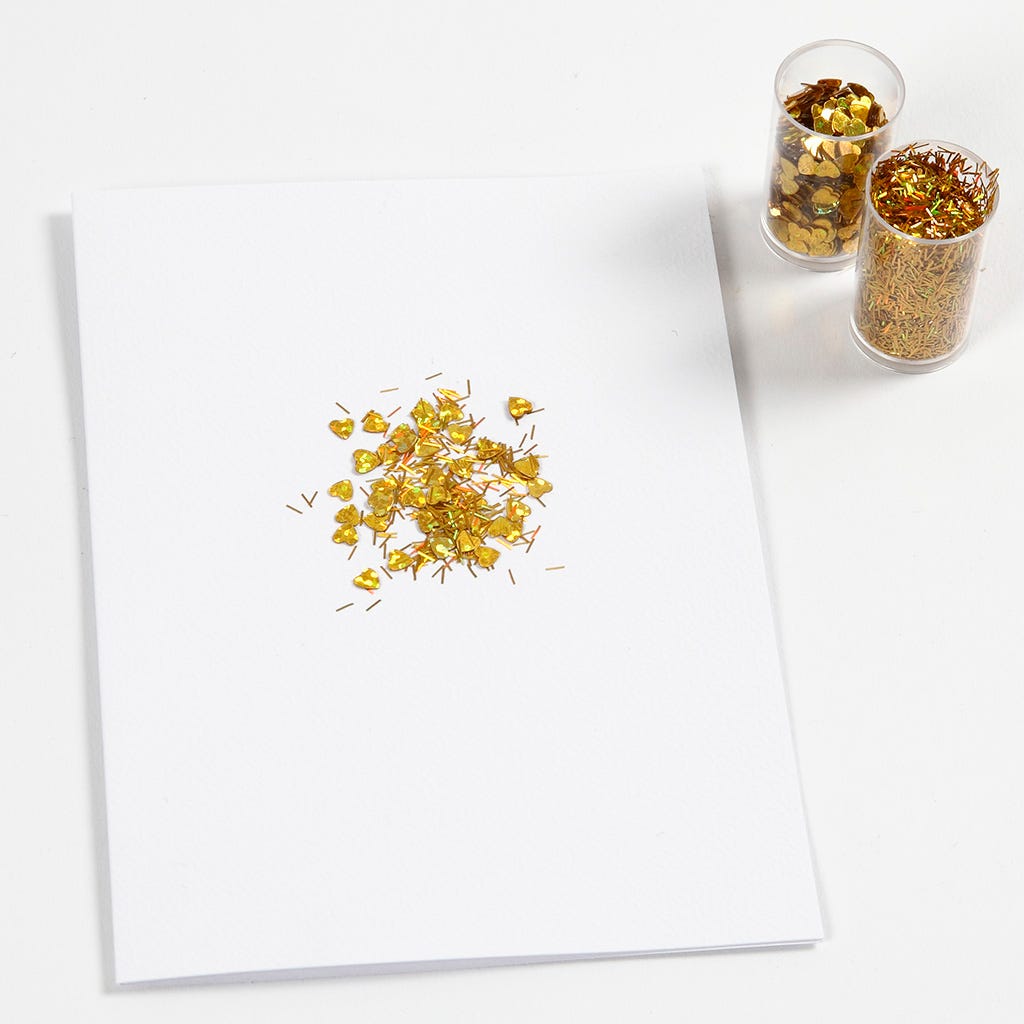 5
Sprinkle glitter on the greeting card where you wish to place the heart.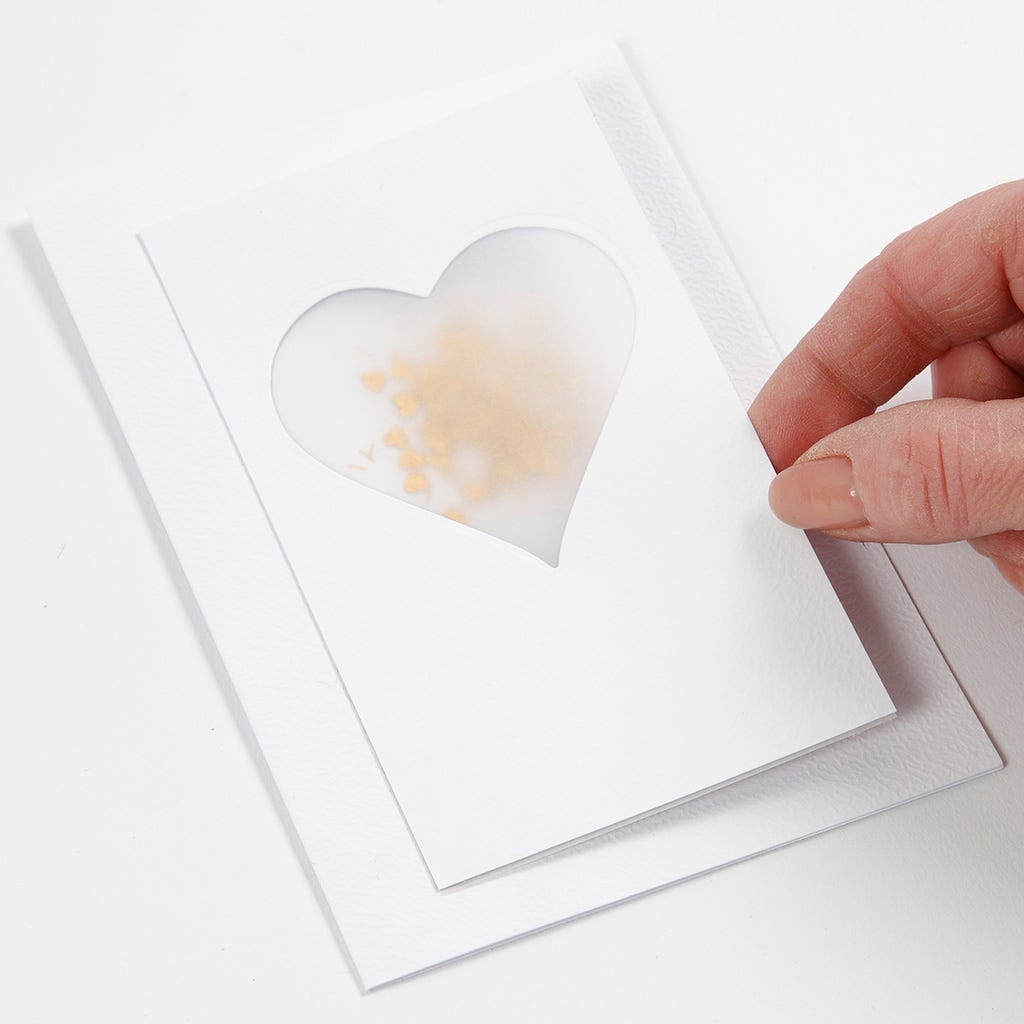 6
Remove the paper from the double-sided adhesive tape and attach the piece of card with the punched-out heart silhouette and the vellum paper backing onto the greeting card.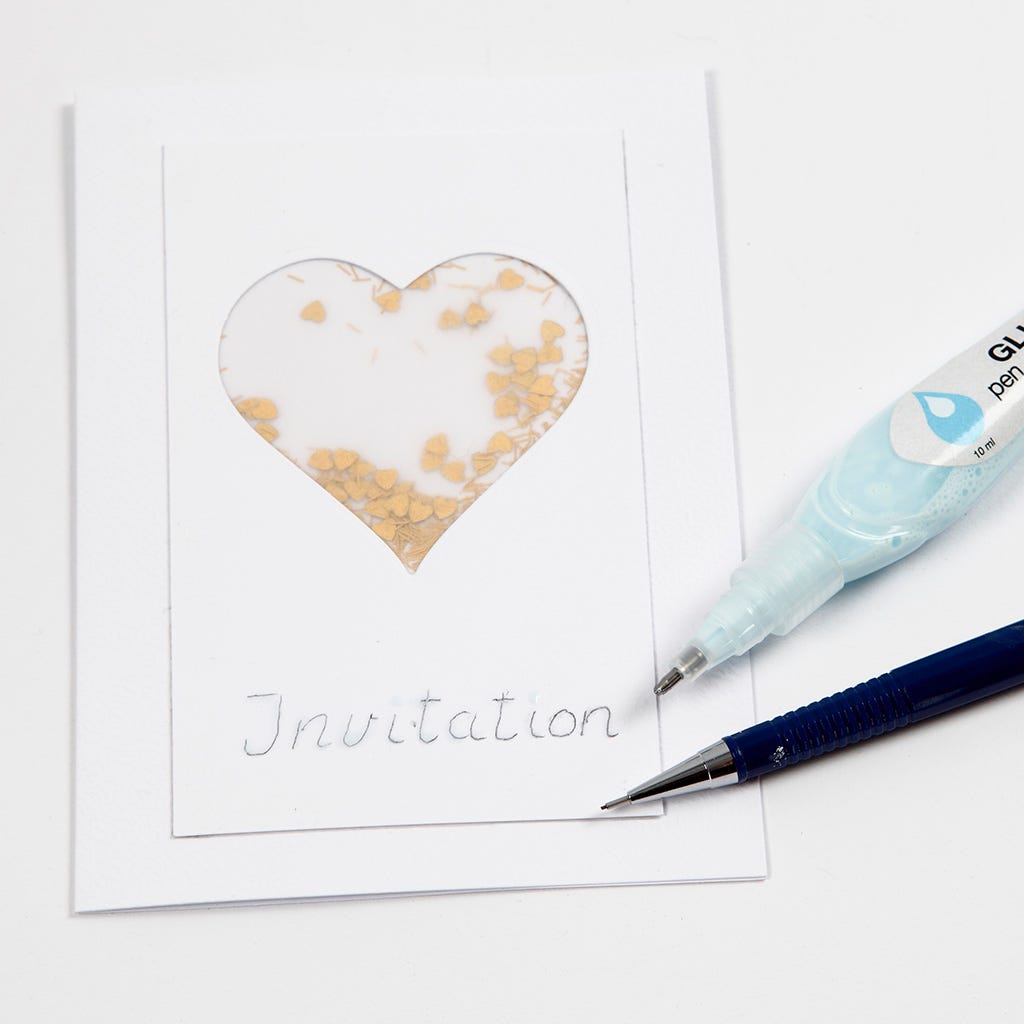 7
Write text on the greeting card with a glue pen – you may write with a pencil first.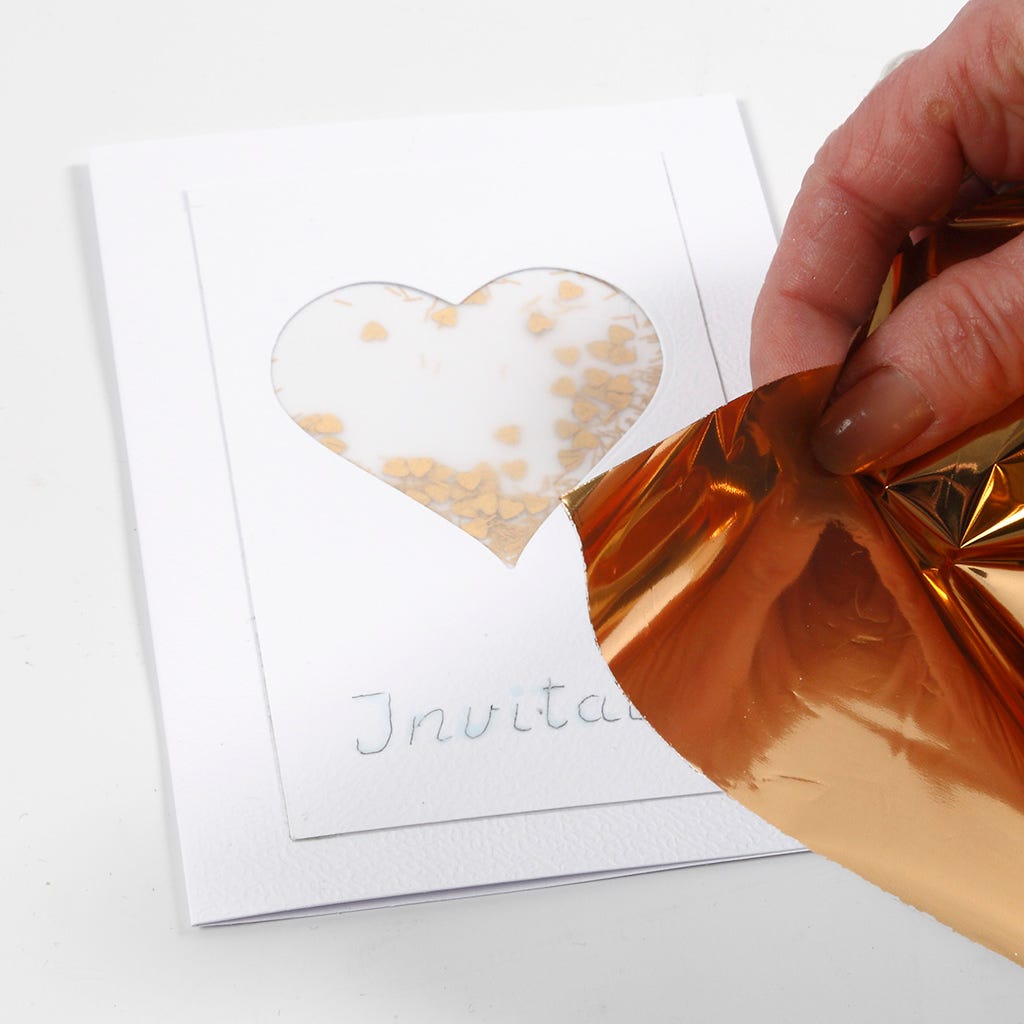 8
Leave the glue until it is tacky; i.e. it's still sticky, but doesn't stick to the fingers when touched. Place the deco foil on top and rub hard to attach it onto the glue. Carefully remove the deco foil sheet.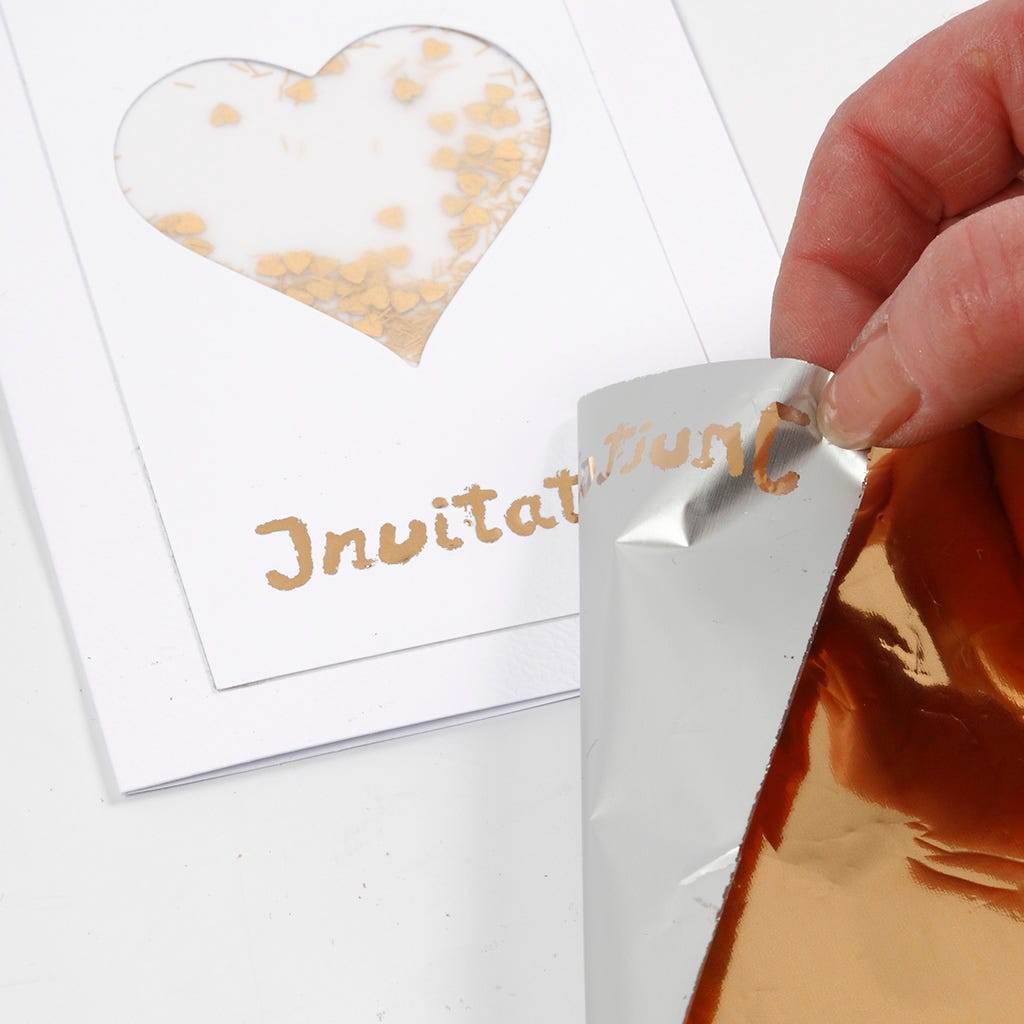 9
Carefully remove the sheet of deco foil. If the deco foil has not transferred completely or if there are any bumps or unevenness, just rub on some more deco foil.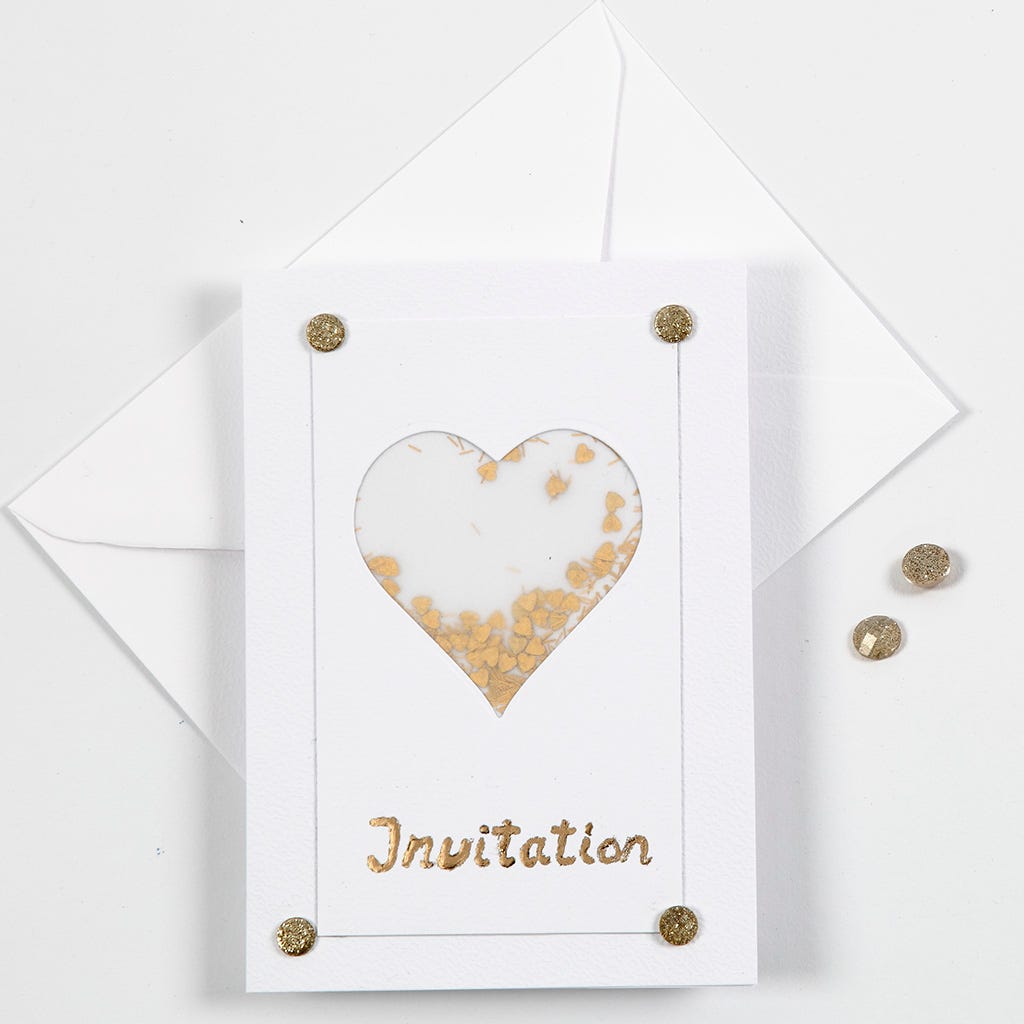 10
Decorate with rhinestones.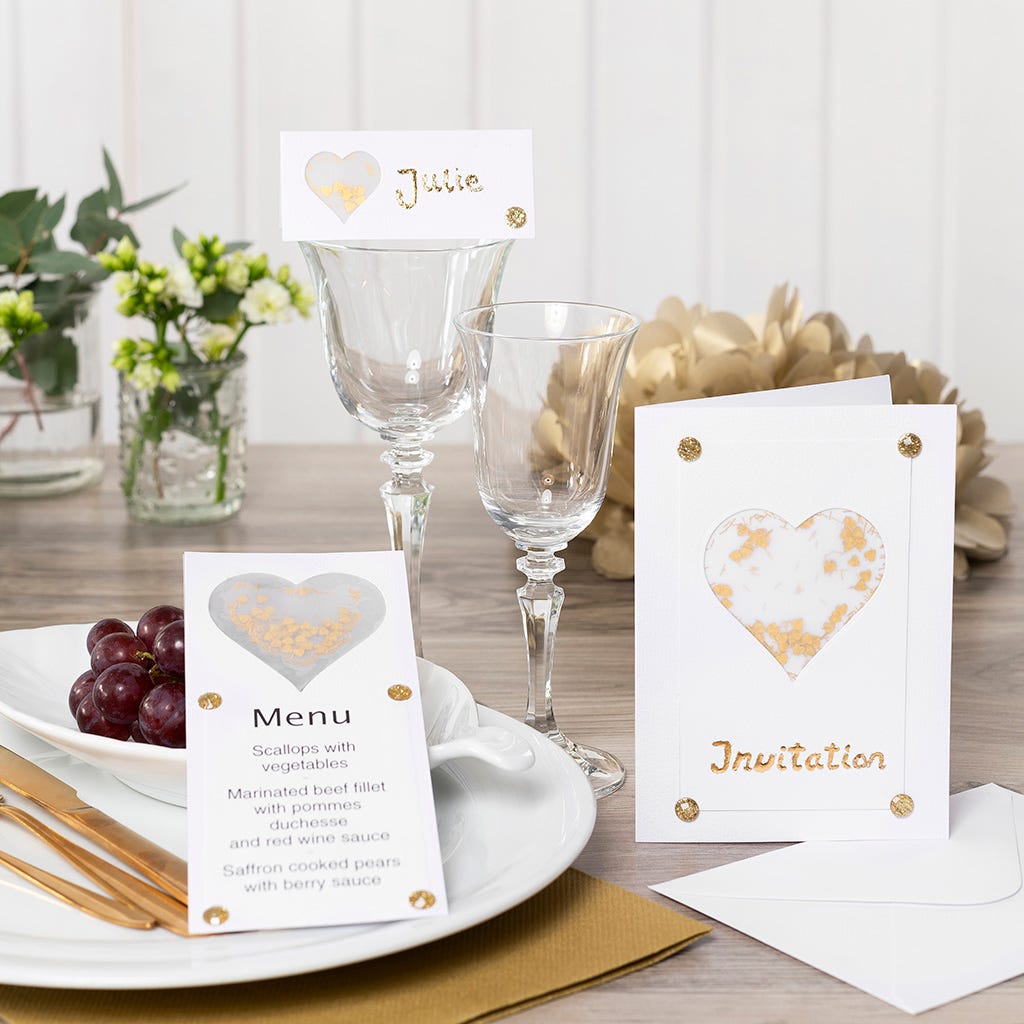 11
See our matching ideas: Place card 15384 Menu card 15385
I'm shopping as
b2c incl. tax
b2b excl. tax
b2g excl. tax
Go back
I'm shopping as
Continue as guest
Copyright © 2013-present Magento, Inc. All rights reserved.