An Invitation and Table Decorations for a Boy's Confirmation Party
This confirmation card is decorated with a card silhouette, Masking Tape and sequins on textured paper. The place card is decorated with a shirt card sticker and sequins. The napkin is decorated with a satin ribbon, a manilla tag and sequins.
How to do it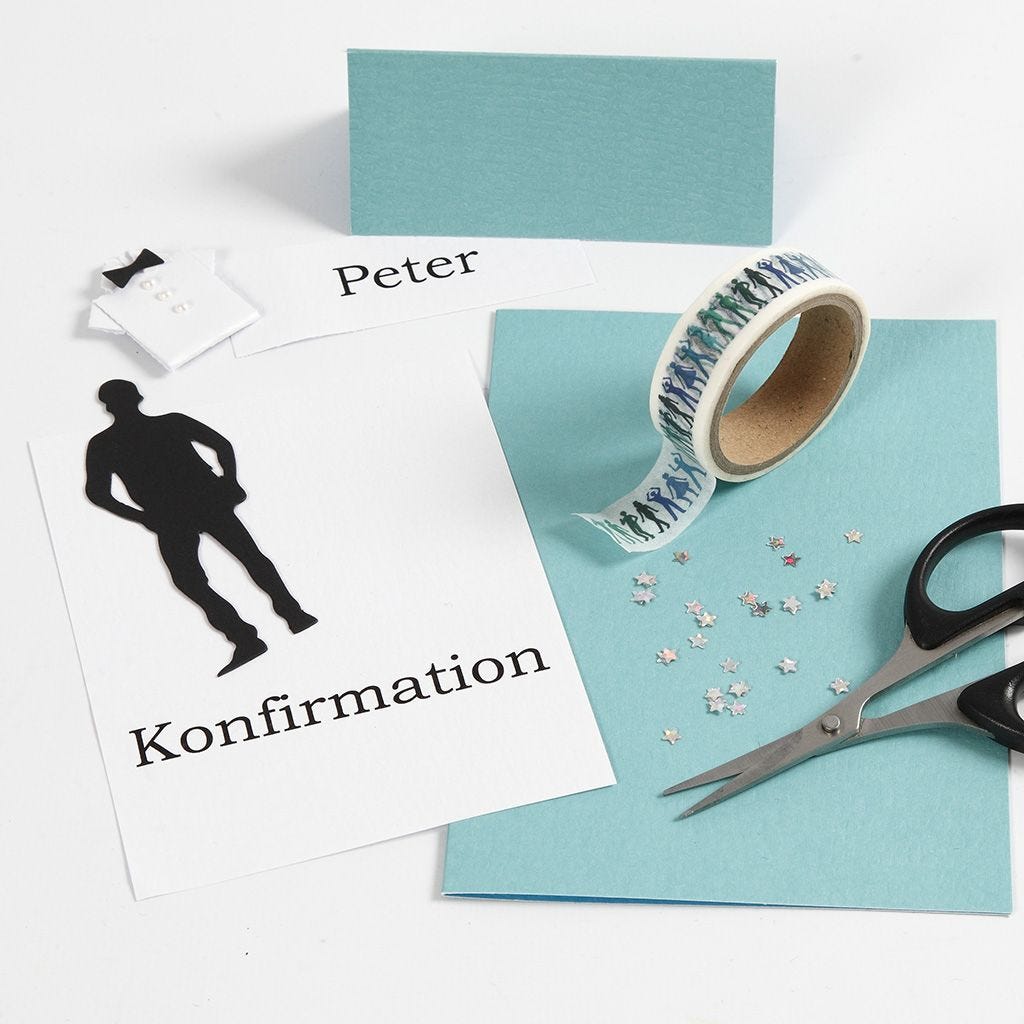 1
Print your chosen text on textured paper. Cut out to fit the invitation and the place card. Glue on all the parts using a glue stick.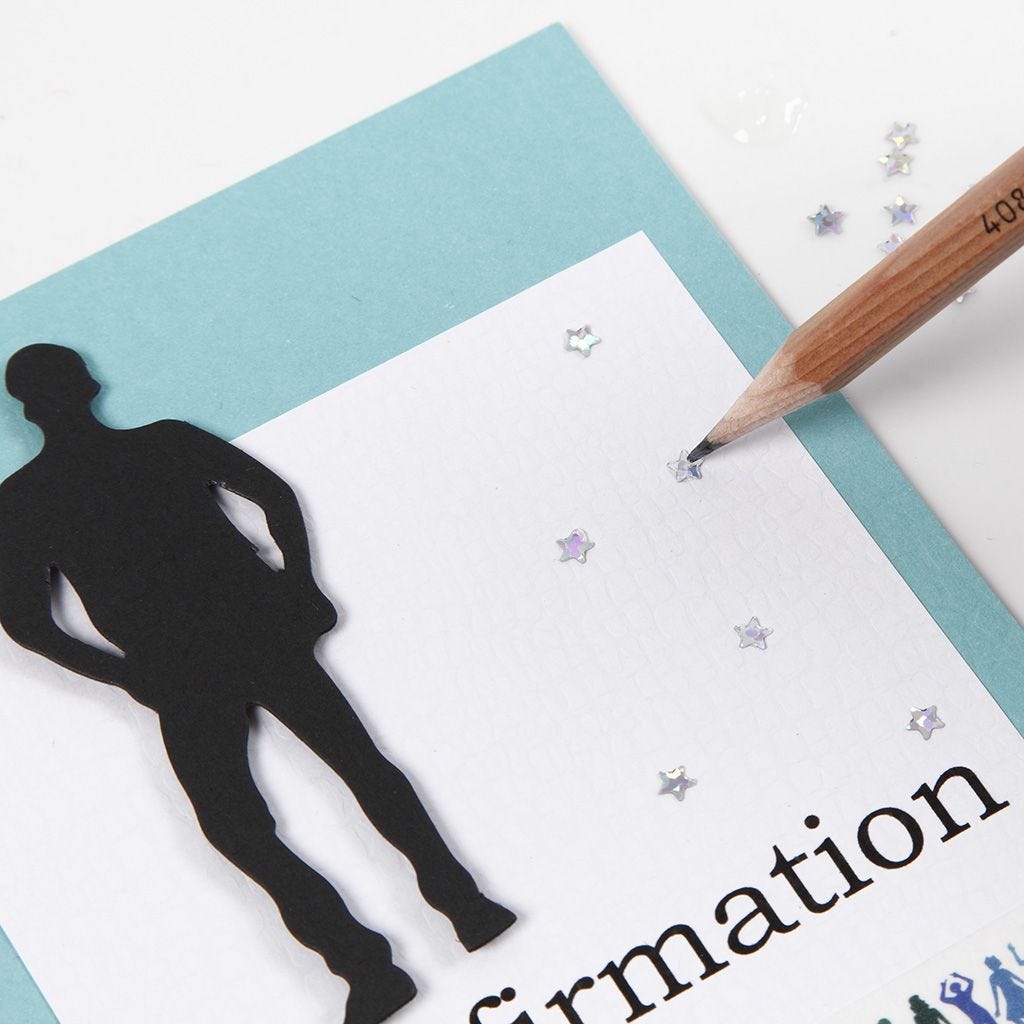 2
Decorate the invitation with Masking Tape, a card silhoutte and sequins. Squeeze a small blob of glue onto a piece of plastic. Make small glue dots by using a pencil or a pointed tool to dab glue on invitation and the place card. Use the pointed end of the pencil to pick up the small star sequins and attach them on the glue.