An Insect Hotel or a Bugs B&B painted with Craft Paint
This idea teaches children about UN Sustainable Development Goal 15, which aims to protect, restore and support the sustainable use of animal and plant life. To preserve life on land, we must promote sustainable forestry and take care of plants and animals.

  An insect hotel or a bugs B&B is an ideal place for insects when laying eggs, hatching larvae etc. The insects repay the hospitality by, for example, helping to pollinate plants outside in the wild around us.
How to do it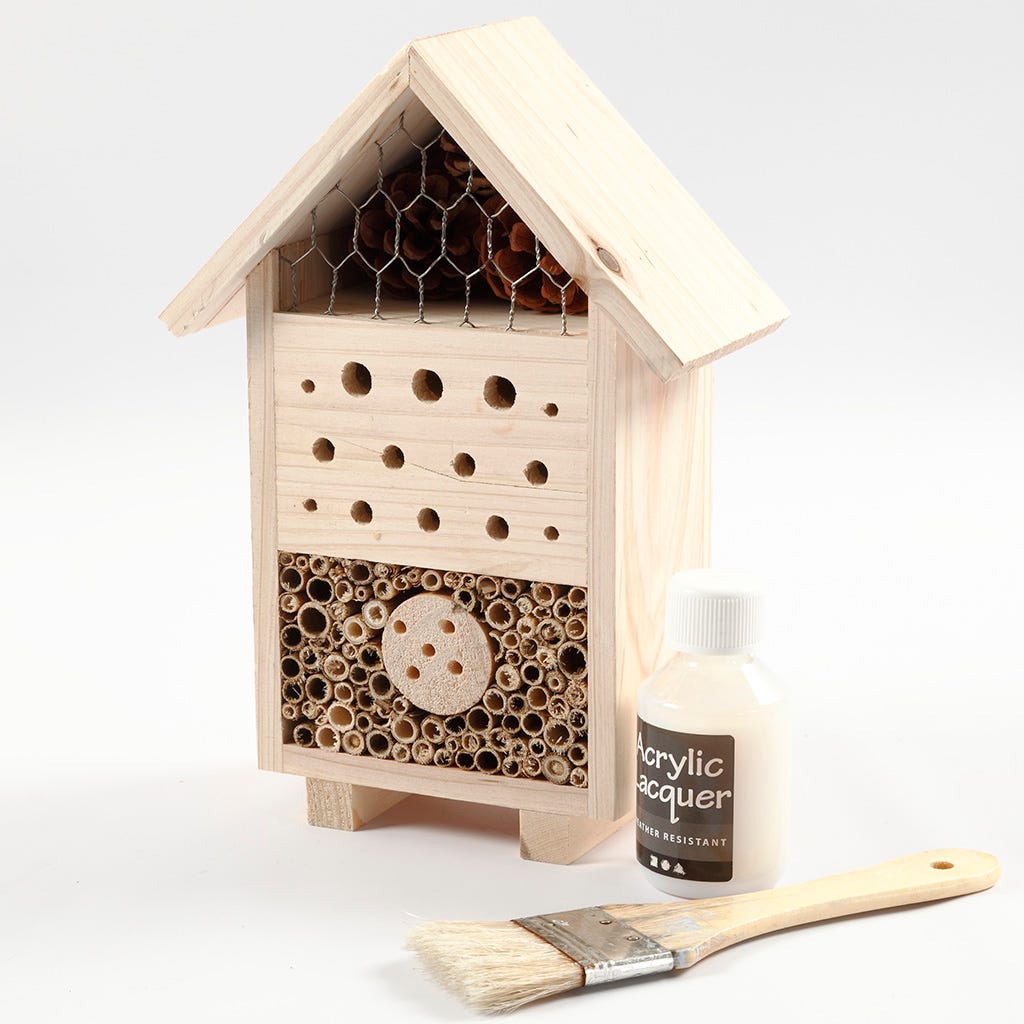 1
You may place the hotel or the bugs B&B outside just as it is or you may varnish the outer surfaces with weather resistant and water based lacquer if it is exposed.
2
The insect hotel or bugs B&B may be painted with craft paint which is available in a multitude of colours. Place the hotel or bugs B&B in a secluded location to encourage insects and larvae to move in.