An Elf's Door from Ice Lolly Sticks with a Rope Ladder and a Christmas Stocking Letterbox
An Elf's Door from Ice Lolly Sticks with a Rope Ladder and a Christmas Stocking Letterbox
Make your own Elf's door from ice lolly sticks with a felt Christmas stocking for a letterbox. Make a rope ladder from round wooden sticks and cotton cord so the Elf can climb up to his door. How to do it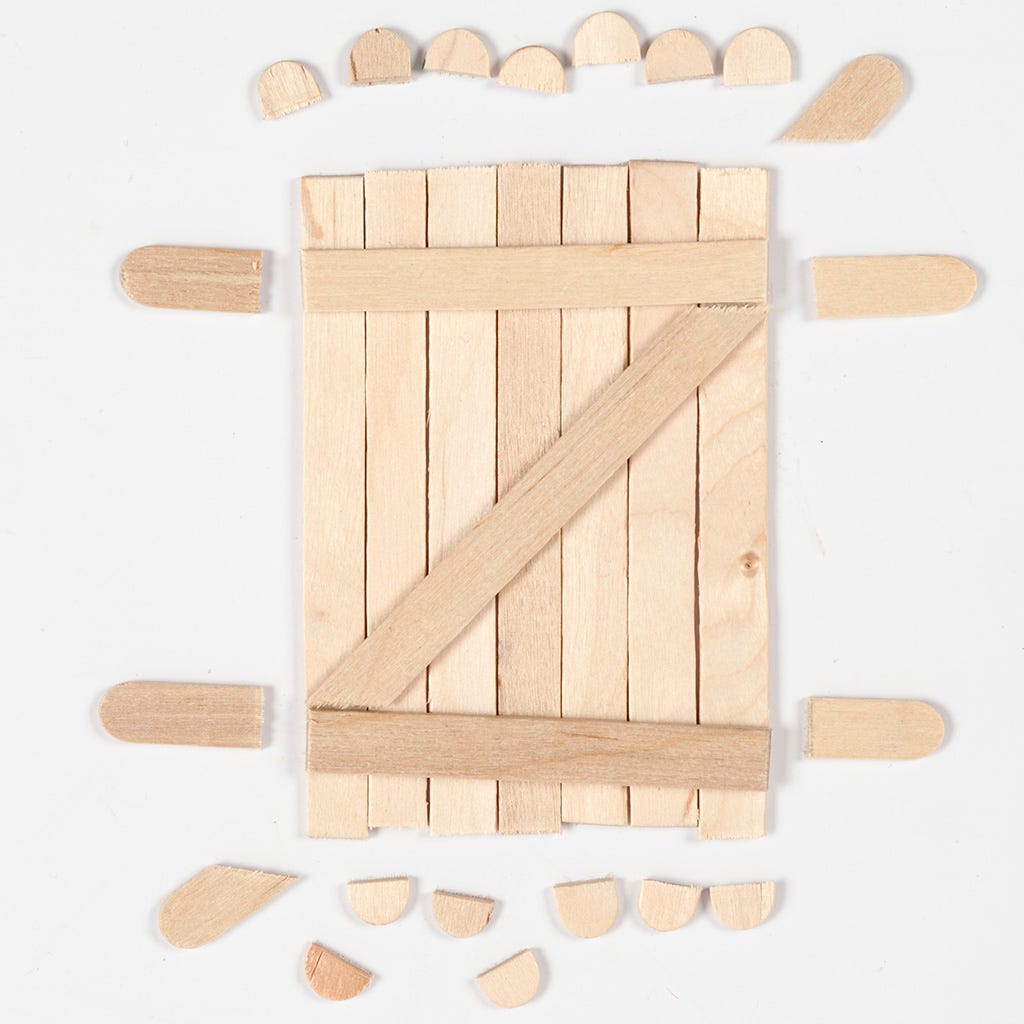 1
You will need a total of 10 ice lolly sticks. Place seven ice lolly sticks in a row and cut off the round ends. Place three ice lolly sticks on top as shown in the picture. Use a pencil to mark where to cut the remaining three ice lolly sticks. Cut off the ends.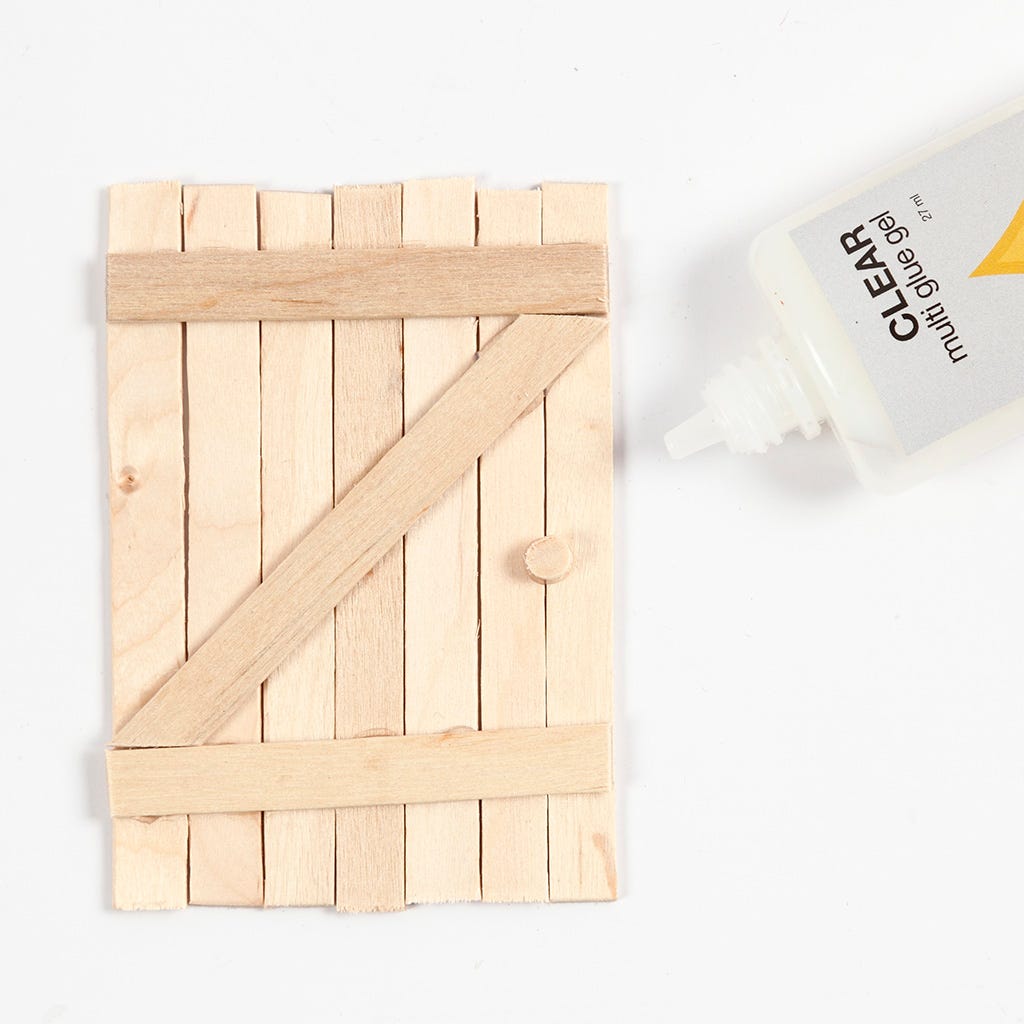 2
Glue the ice lolly sticks together by gluing the three ice lolly sticks onto the door. They now keep the seven other ice lolly sticks in place. Cut a small piece of round wooden stick for the door knob.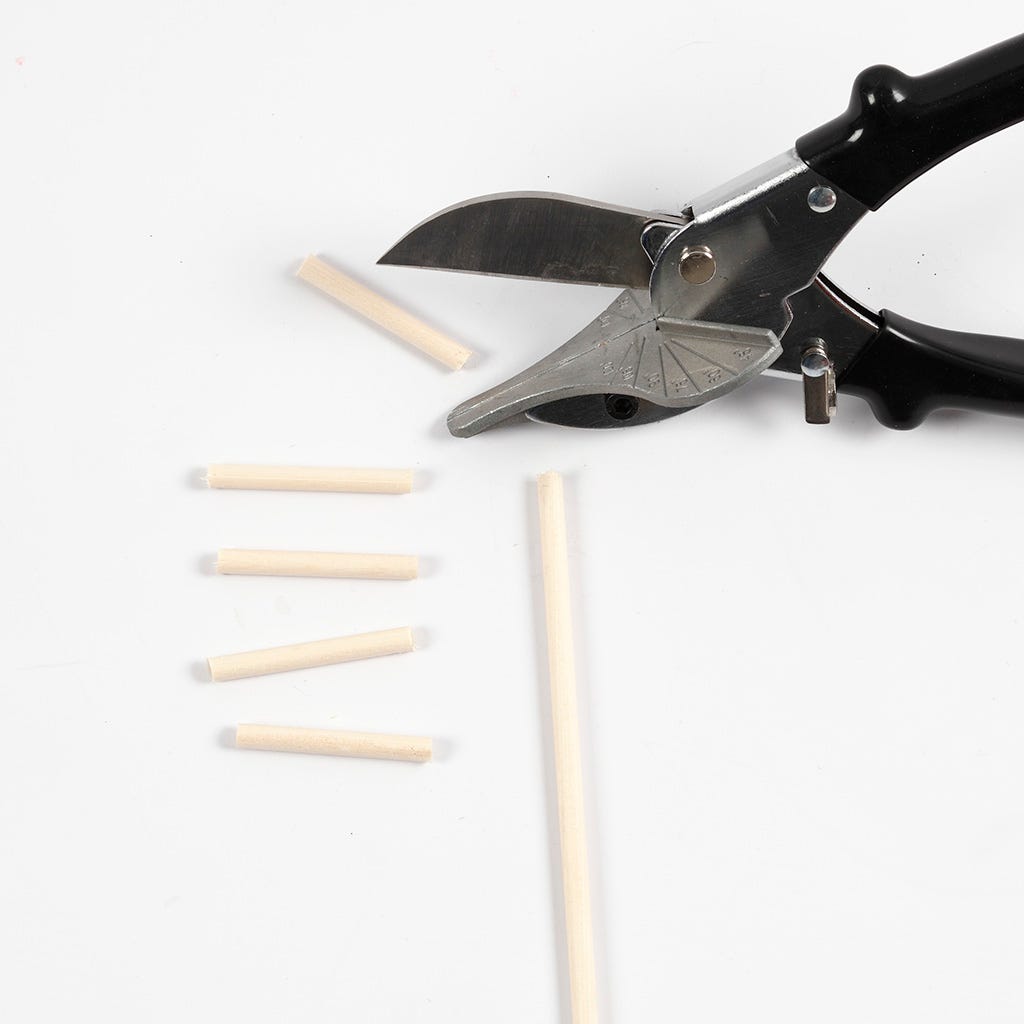 3
Make a rope ladder from approx. 5 cm pieces of round wooden stick.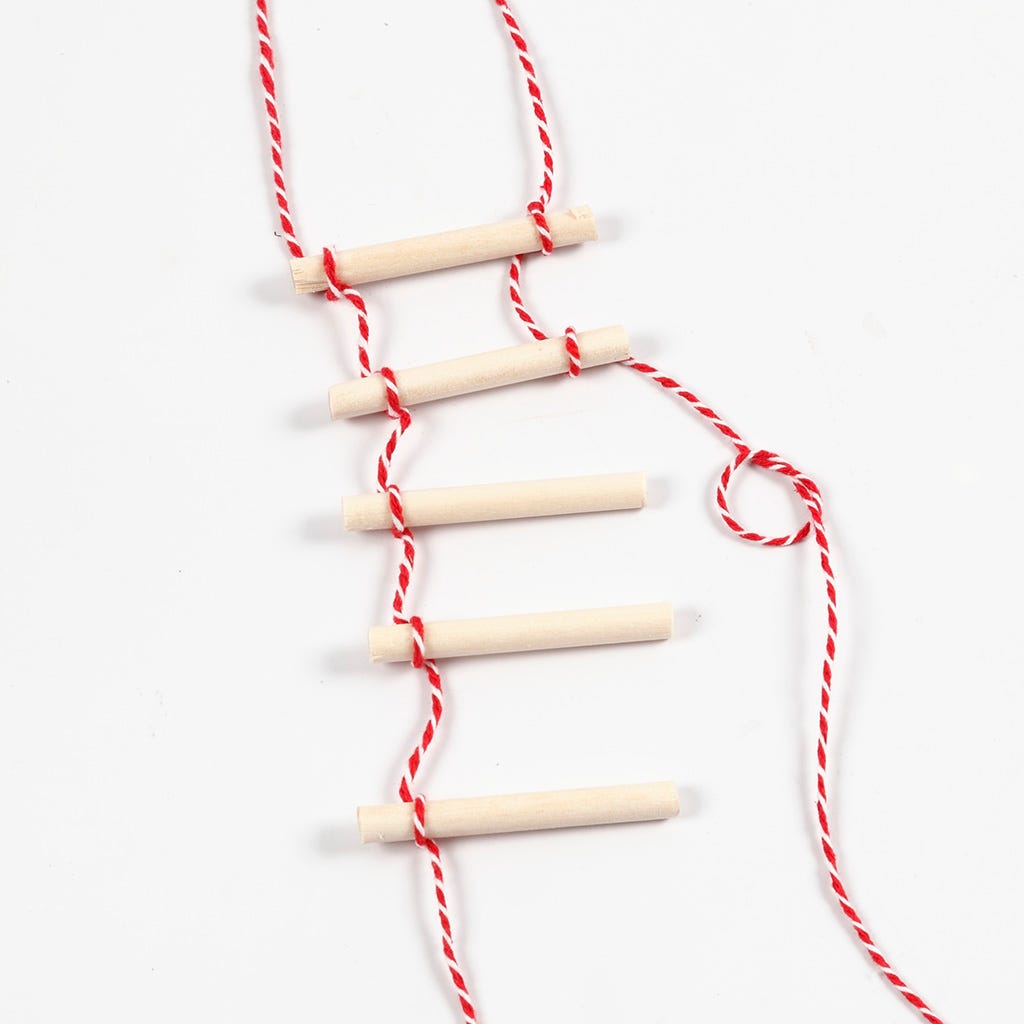 4
Arrange the pieces of round wooden stick in a row and tie the pieces together to make a rope ladder as shown in the picture.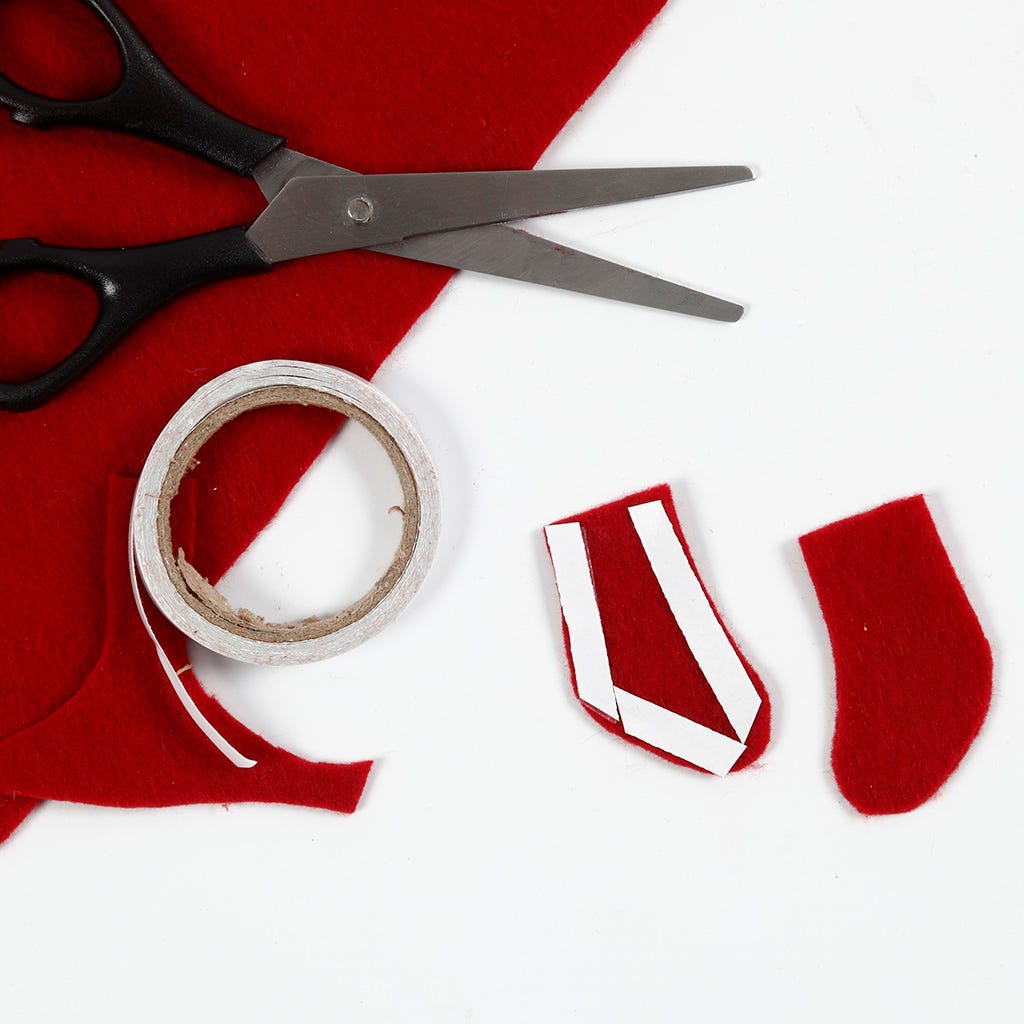 5
Cut out two Christmas stockings from felt using the template available as a PDF file on this page.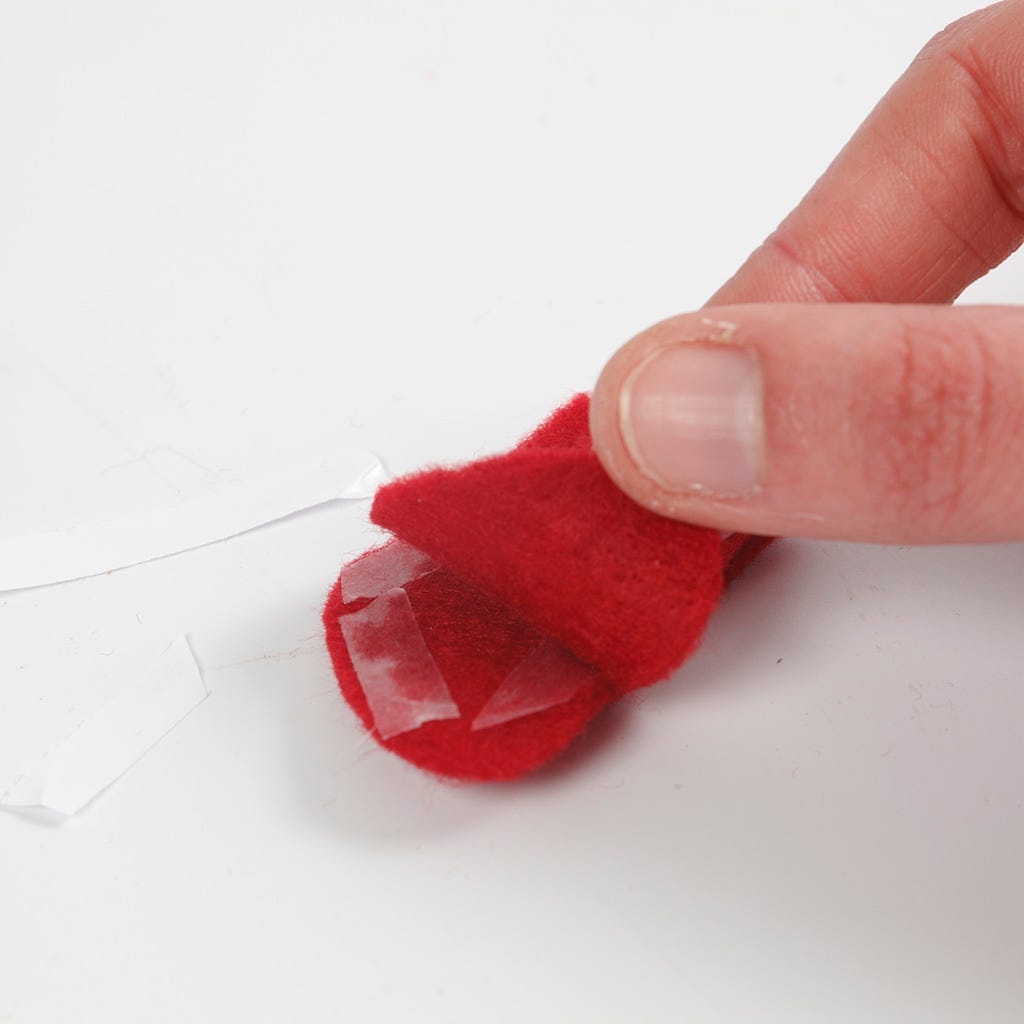 6
Attach double-sided adhesive tape around the edge on one of the Christmas stockings and remove the protective paper. Place the other Christmas stocking on top and press firmly together.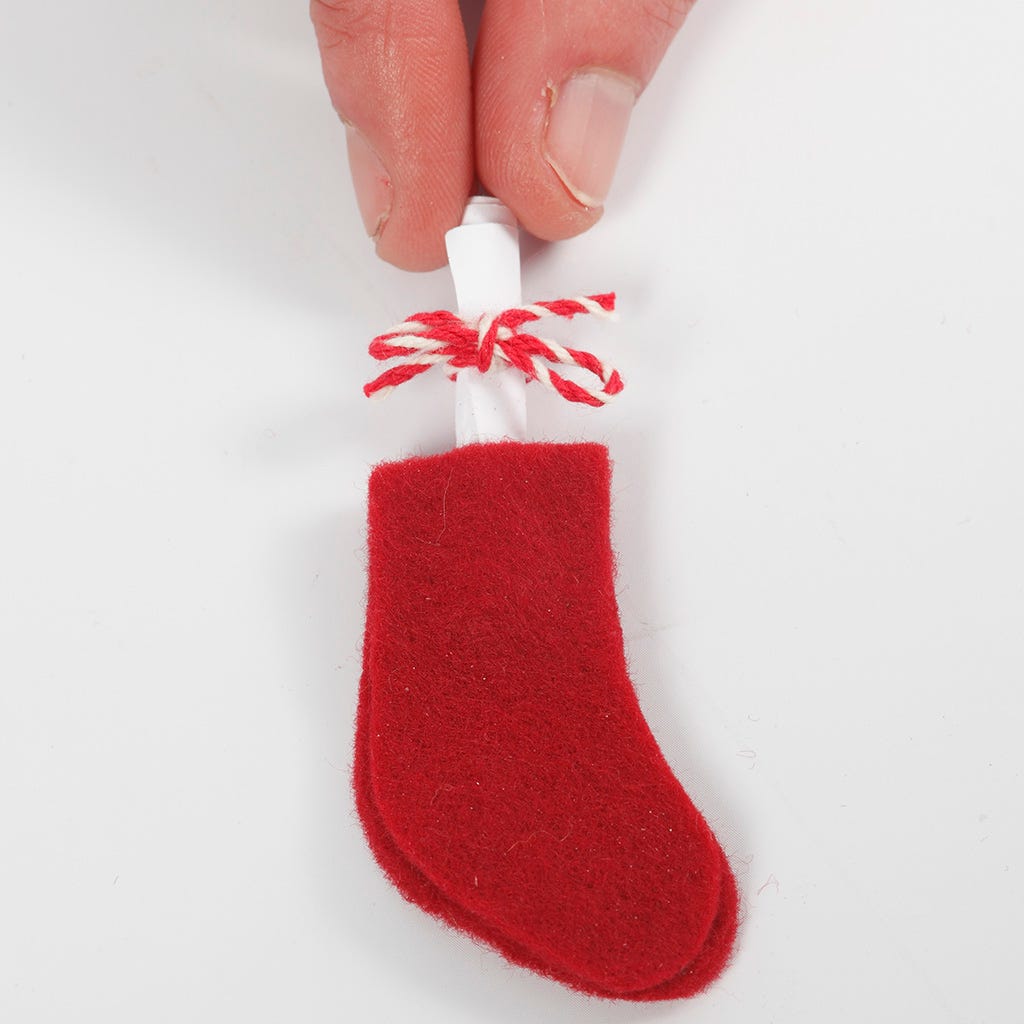 7
Write a small letter from the Elf on a piece of paper and cut it to your chosen size. Roll up the letter and tie a bow around it. Place the letter inside the Christmas stocking, using it as a letterbox.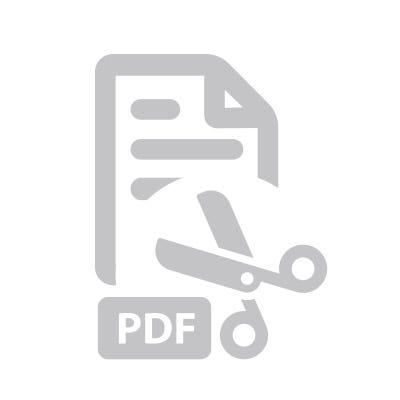 Attached file:
Download