An Elf made from a Terracotta Bell and a Polystyrene Ball covered with Foam Clay Glitter and Silk Clay
Foam Clay glitter is used for covering the terracotta bells as well as for the elves hats. Silk Clay is used for covering the polystyrene balls for the heads and for making the hands and feet.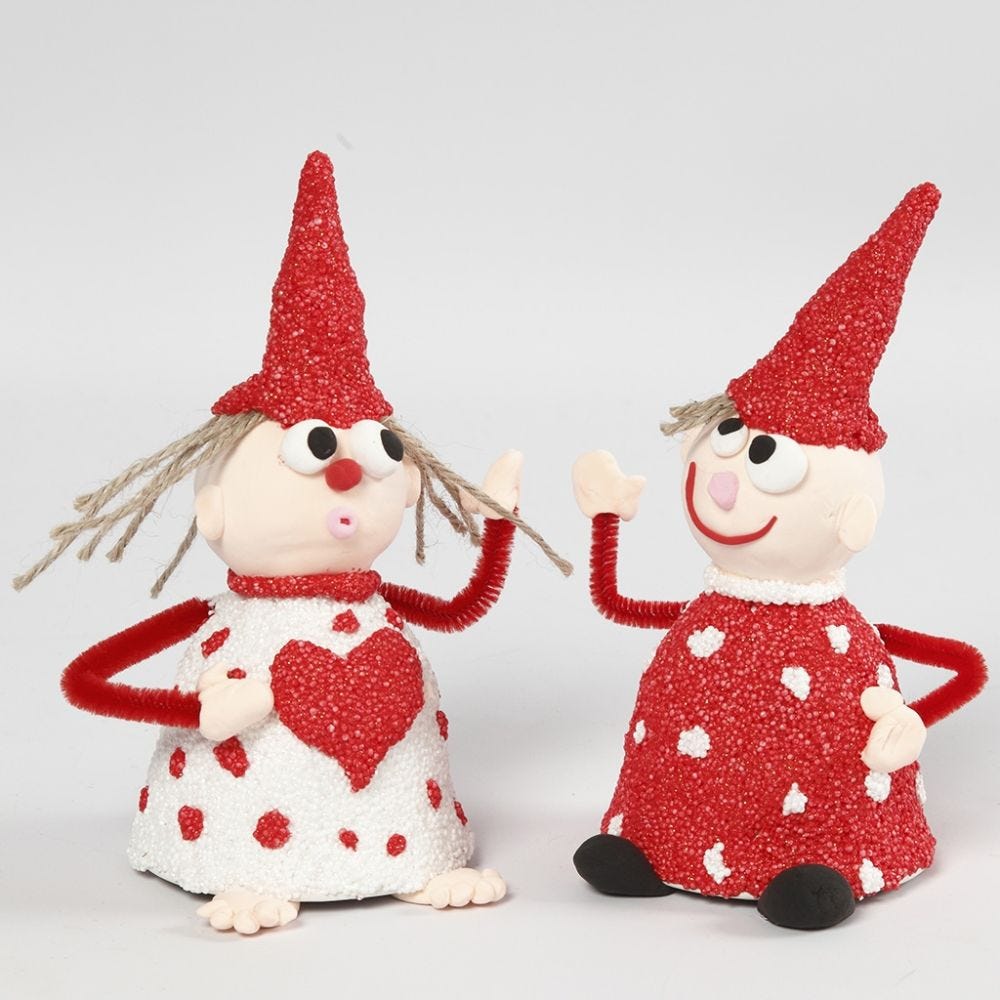 How to do it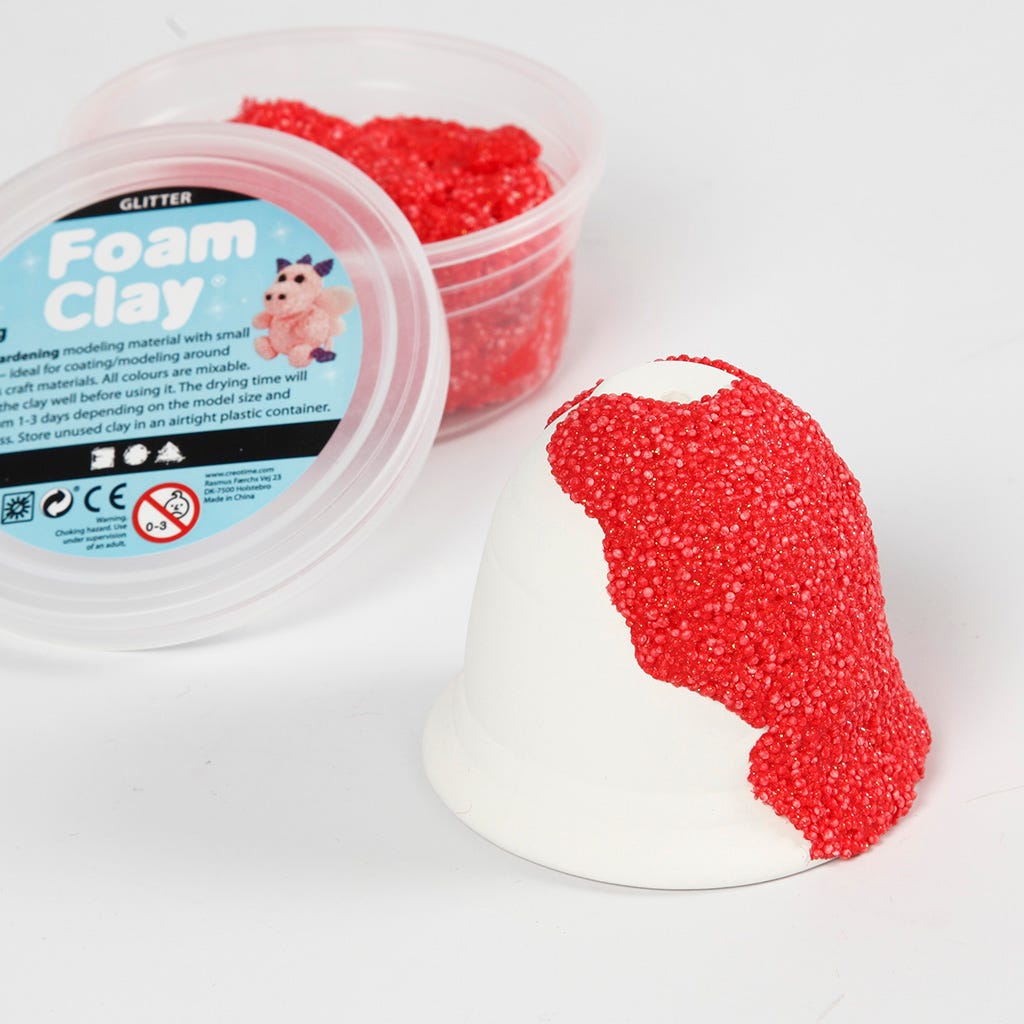 1
Cover the terracotta bell with Foam Clay.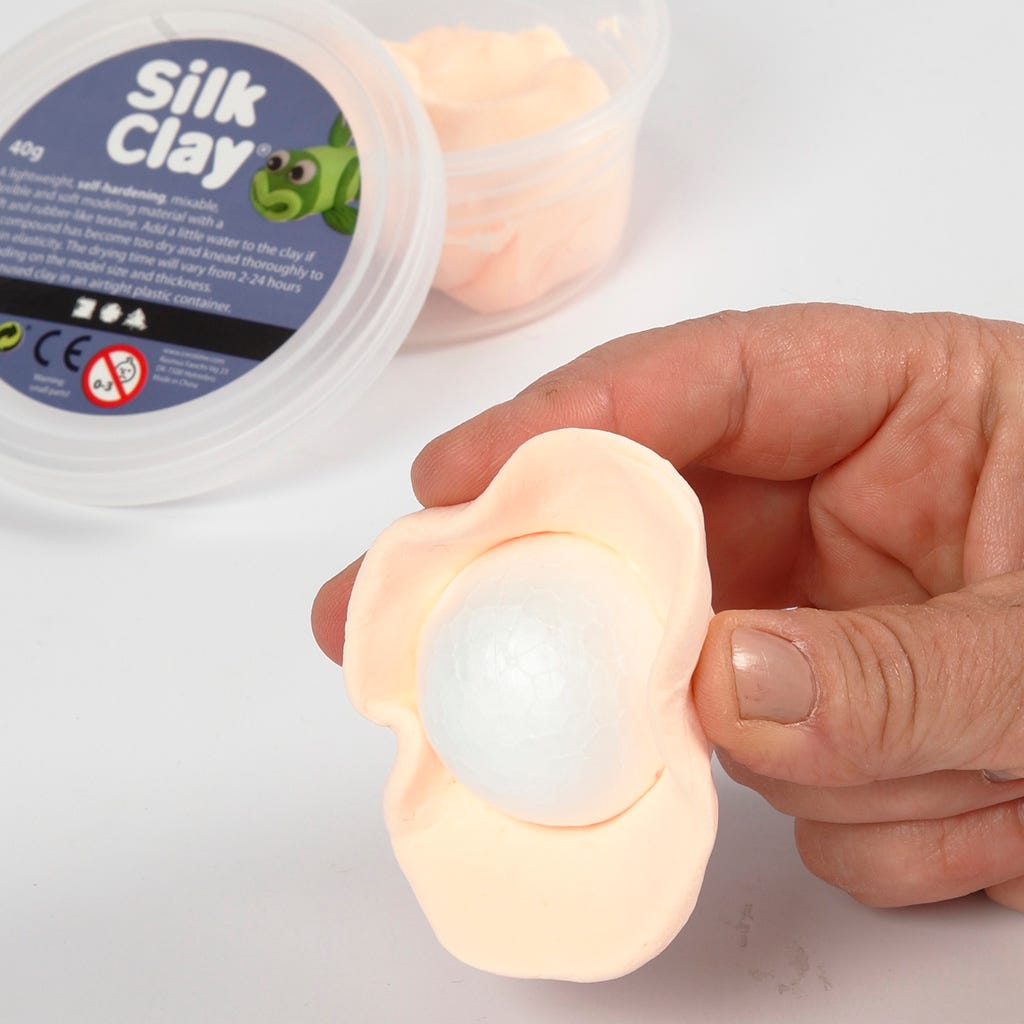 2
The head: cover a polystyrene ball with Silk Clay. Attach Silk Clay ears, nose, eyes and mouth.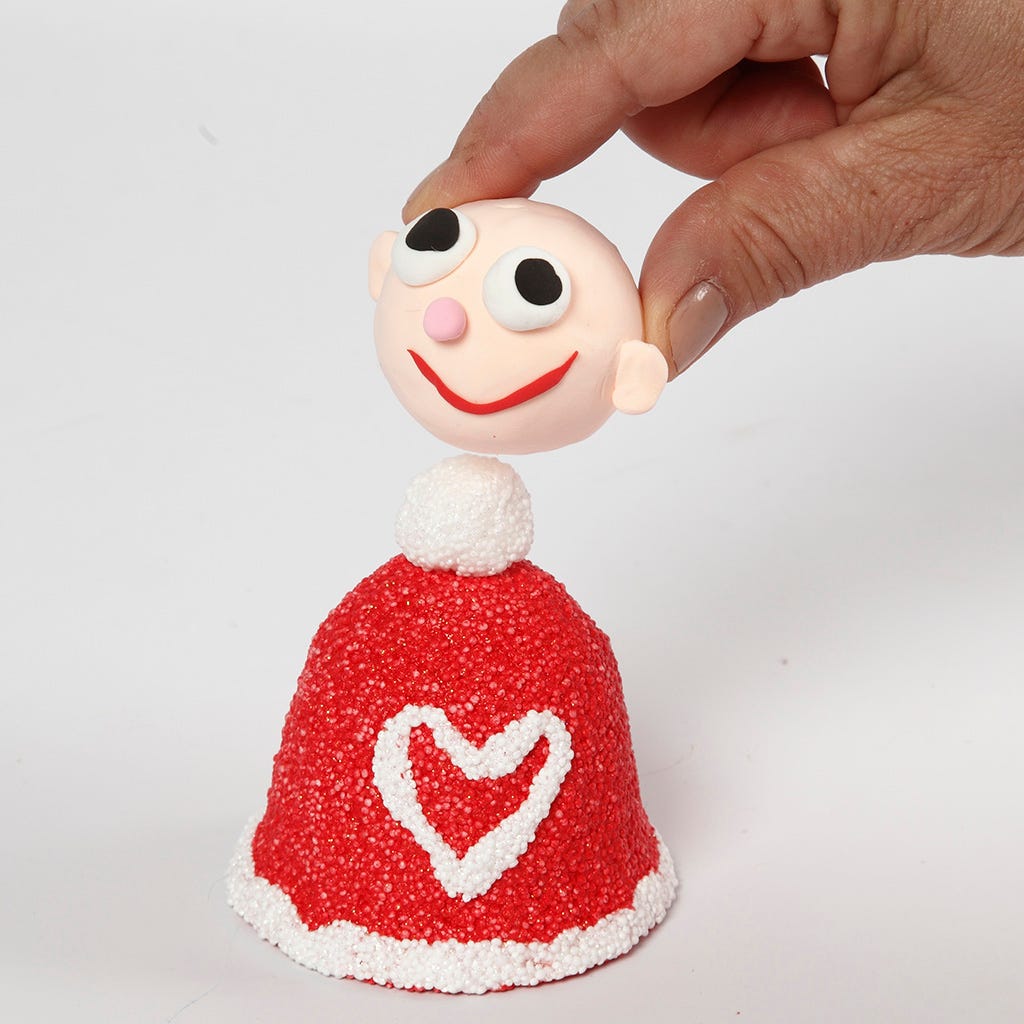 3
Attach the head onto the body with a blob of Foam Clay. Leave to dry.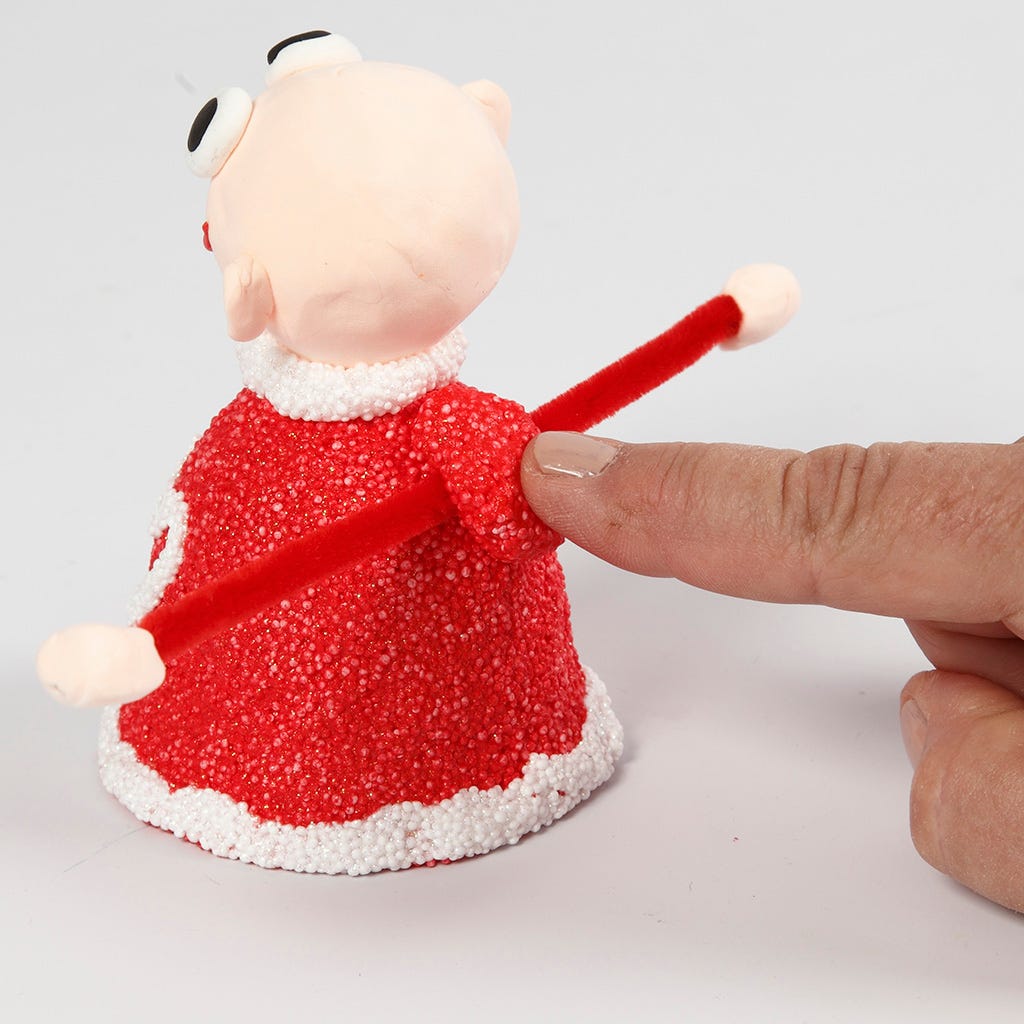 4
The arms: cut a piece of pipe cleaner and model Silk Clay hands around each end. Attach the arms onto the back with a blob of Foam Clay.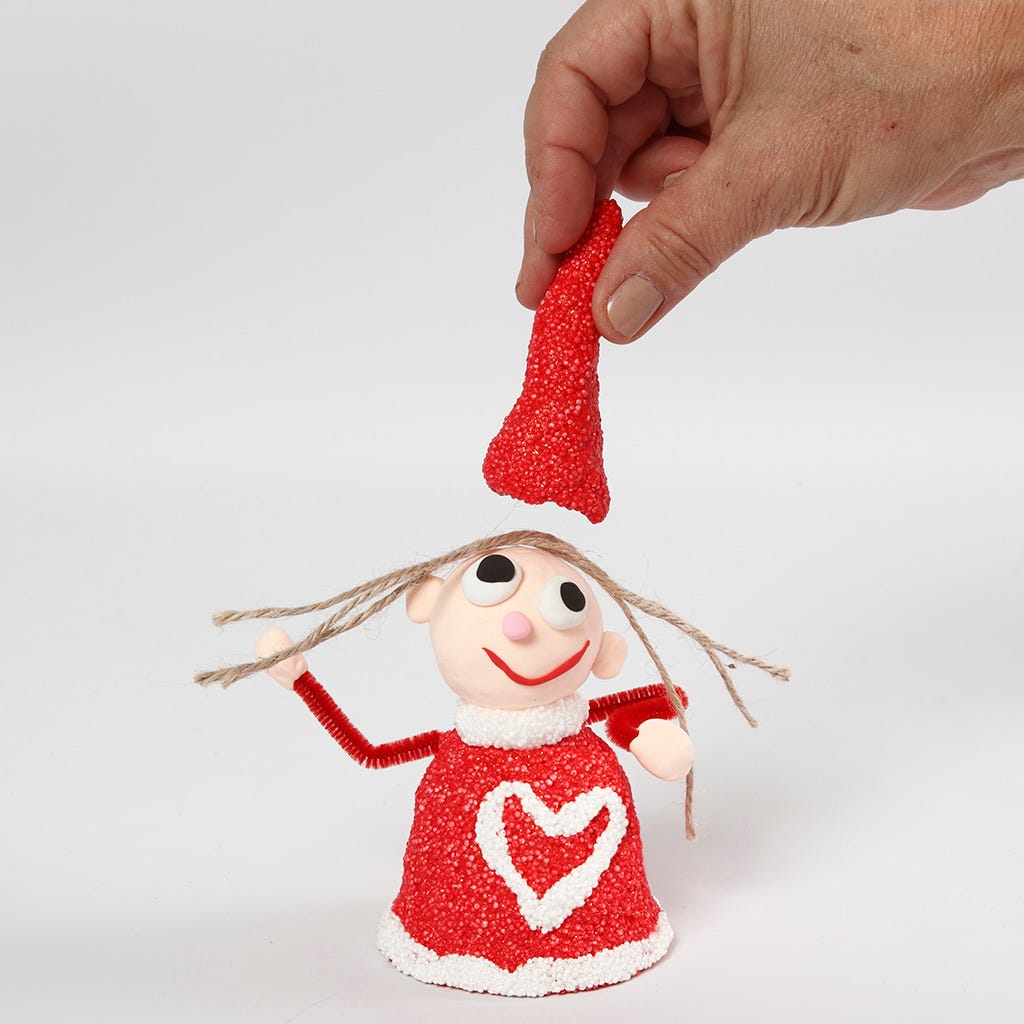 5
The elf's hat and hair: Cut flax twine strands and place them on top of the head. Model an elf's hat from Foam Clay and press it over the hair and head. You may need to add extra Foam Clay for the hat.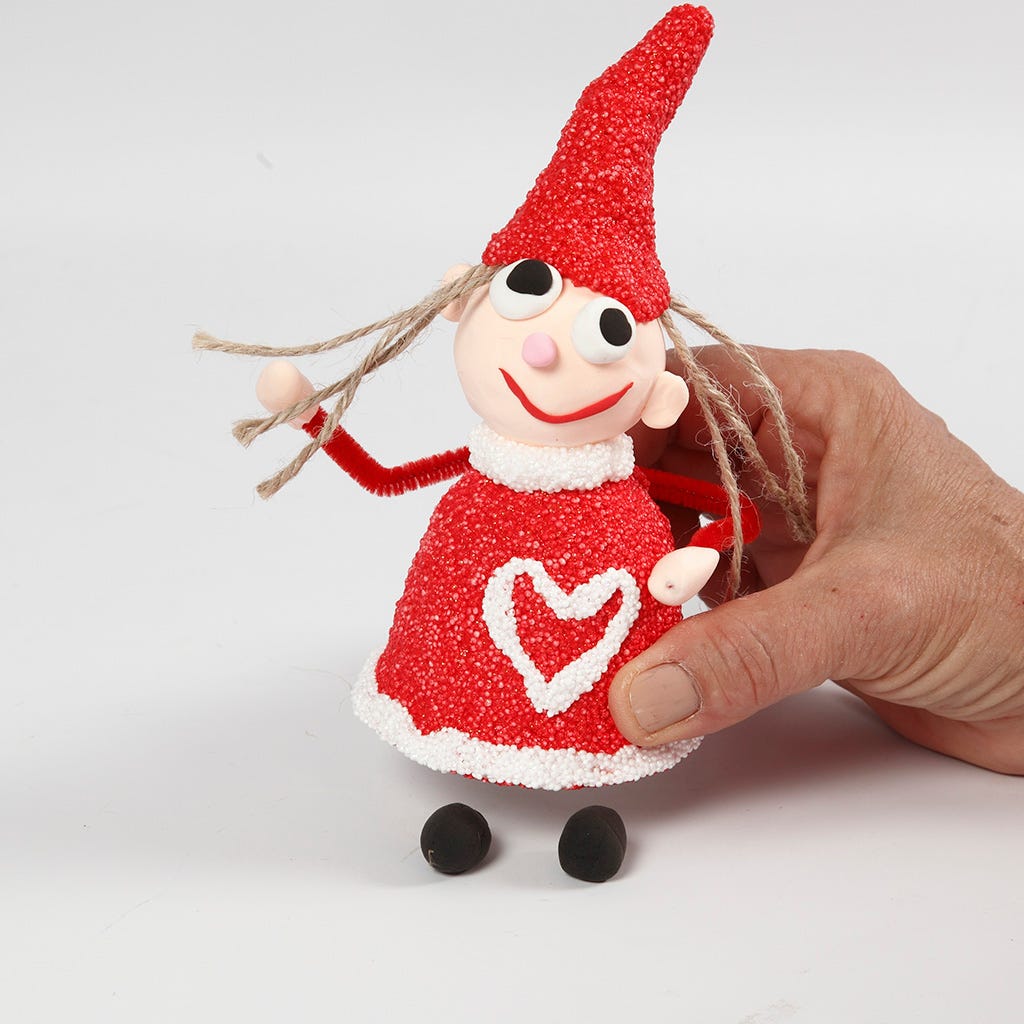 6
Feet: Model Silk Clay balls for shoes or small feet. Place the edge of the terracotta bell body on top, push and leave to dry.