An Egg with patterned Decoupage in pink Harmony
An Egg with patterned Decoupage in pink Harmony
A lifelike plastic egg covered with patterned decoupage paper in rose and yellow shades. How to do it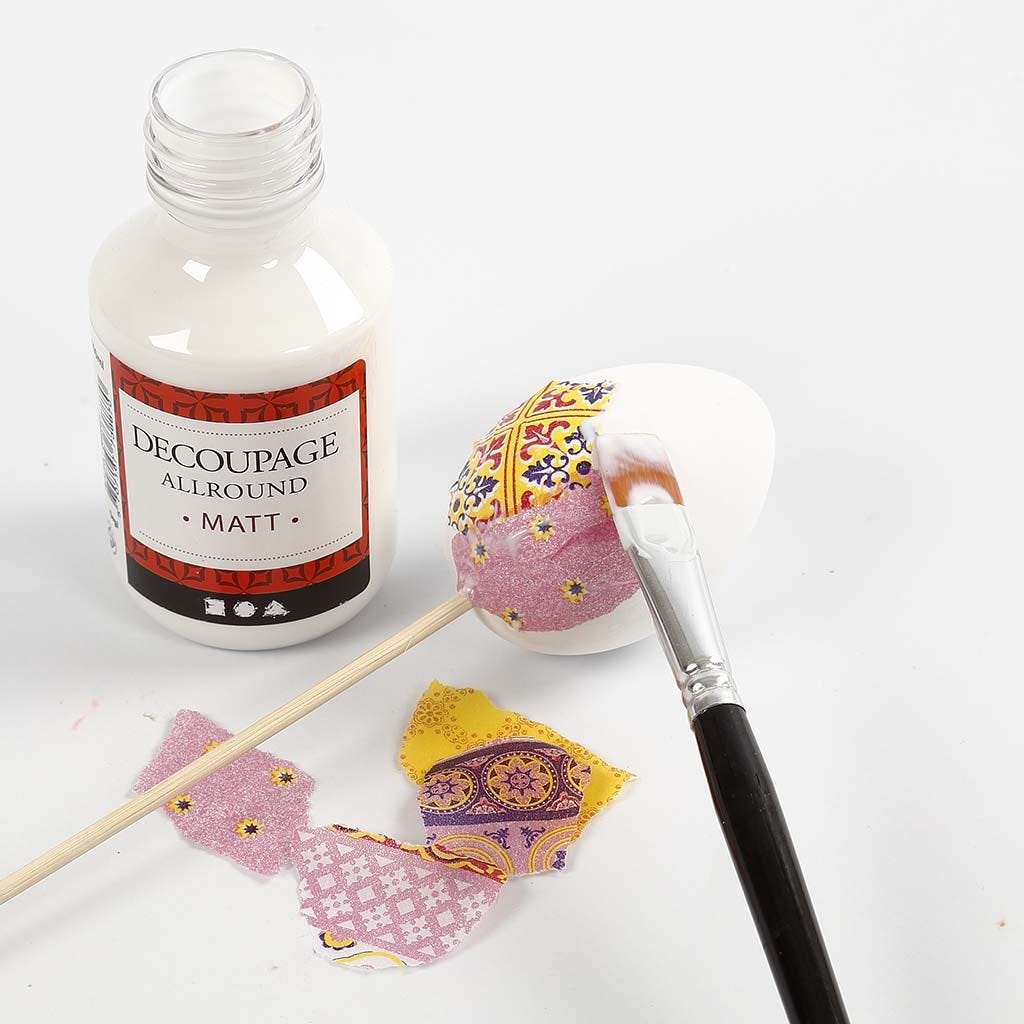 1
Tear/cut small pieces of decoupage paper. Cut/tear small notches in the paper for it to easily follow the rounded shape of the egg for a smooth finish. Attach and varnish the paper with decoupage lacquer. A TIP: To help the process, insert a flower stick into the the egg.
2
Insert a metal hanger (a loop with a collar & legs) into the hole of the egg; squeeze the two legs together, push them into the egg and slowly let go. Attach a piece of string to the loop for hanging.