An apron with name and stamped fruit designs
An apron with name and stamped fruit designs
Decorate an apron with rub-on letters and fruit designs using foam rubber stamps and ink pads. Make many different kinds of fruit by mixing the stamps and adding simple lines with textile markers.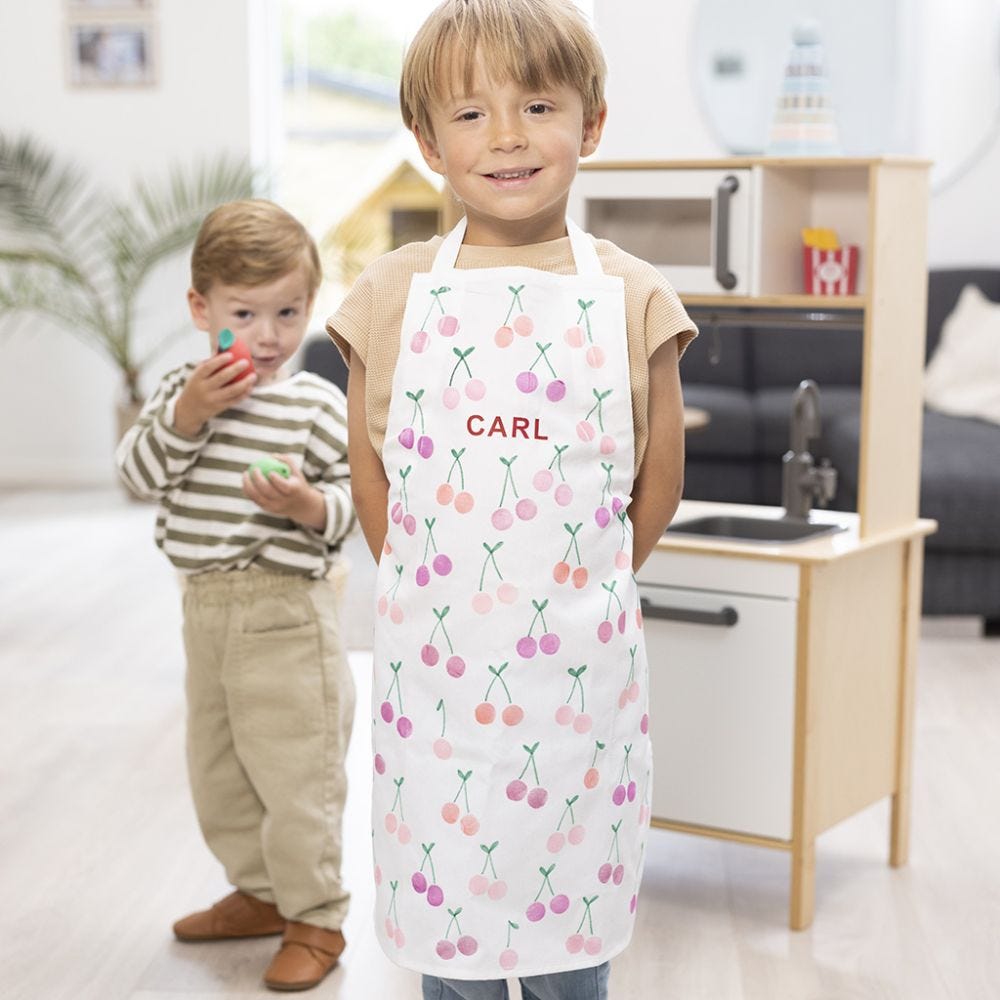 How to do it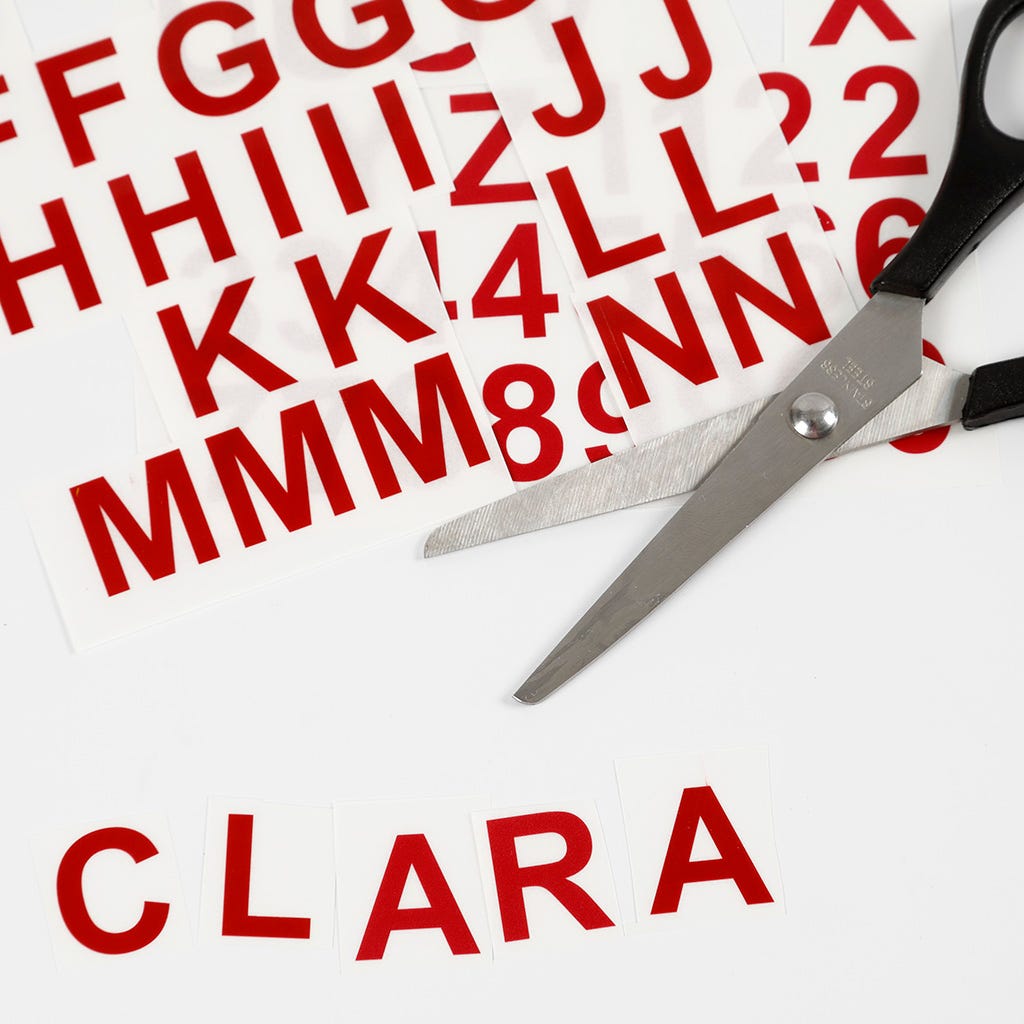 1
Cut the letters away from the sheets one by one.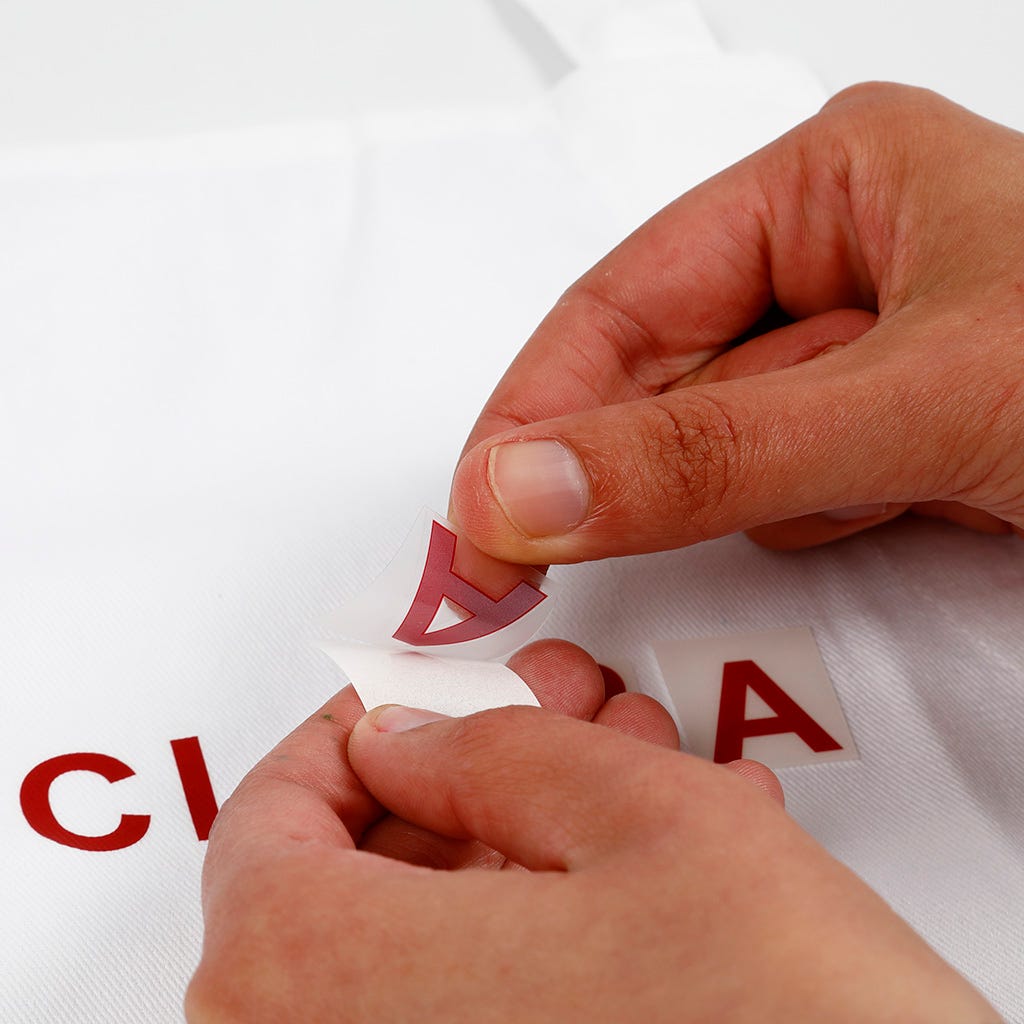 2
Remove the protective paper from the back of the letter and place it on the apron.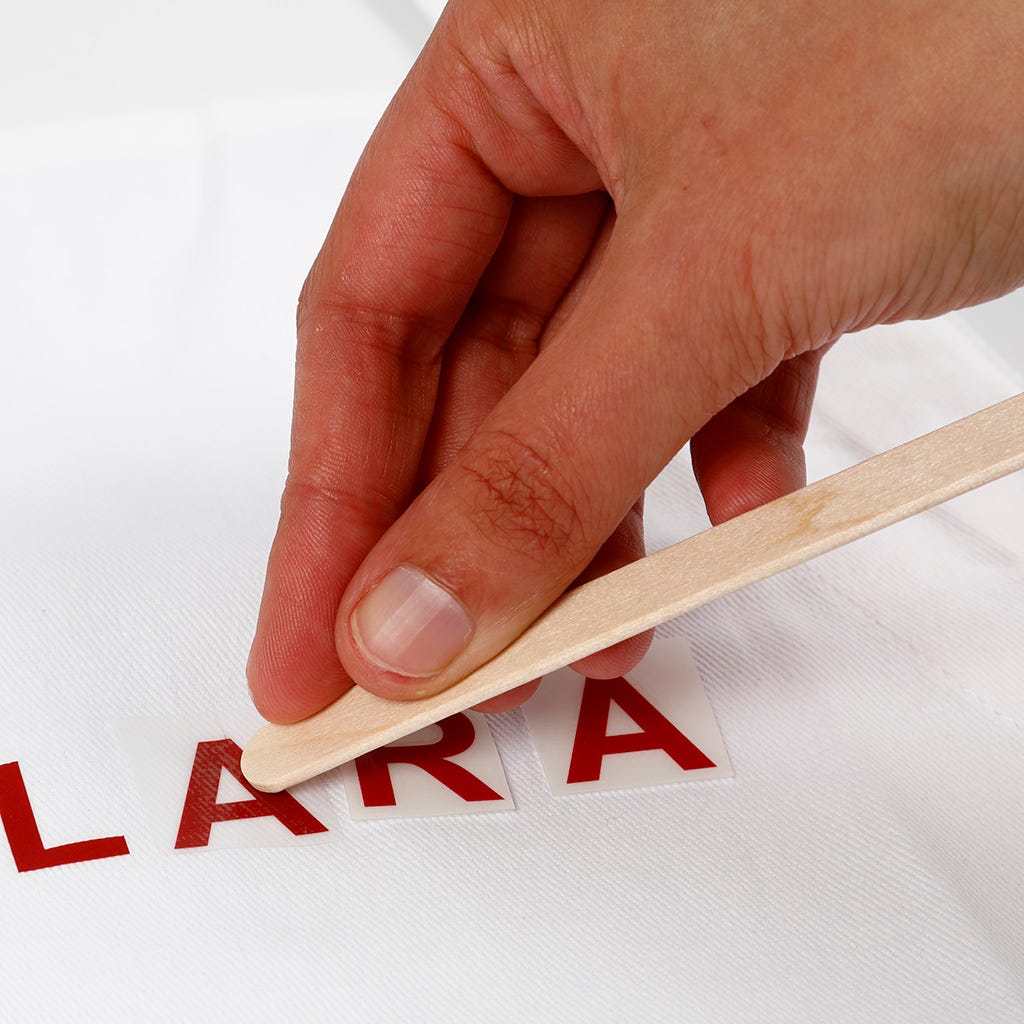 3
Rub the letter onto the apron using the supplied wooden stick. Make sure to rub thoroughly for the letter to attach completely.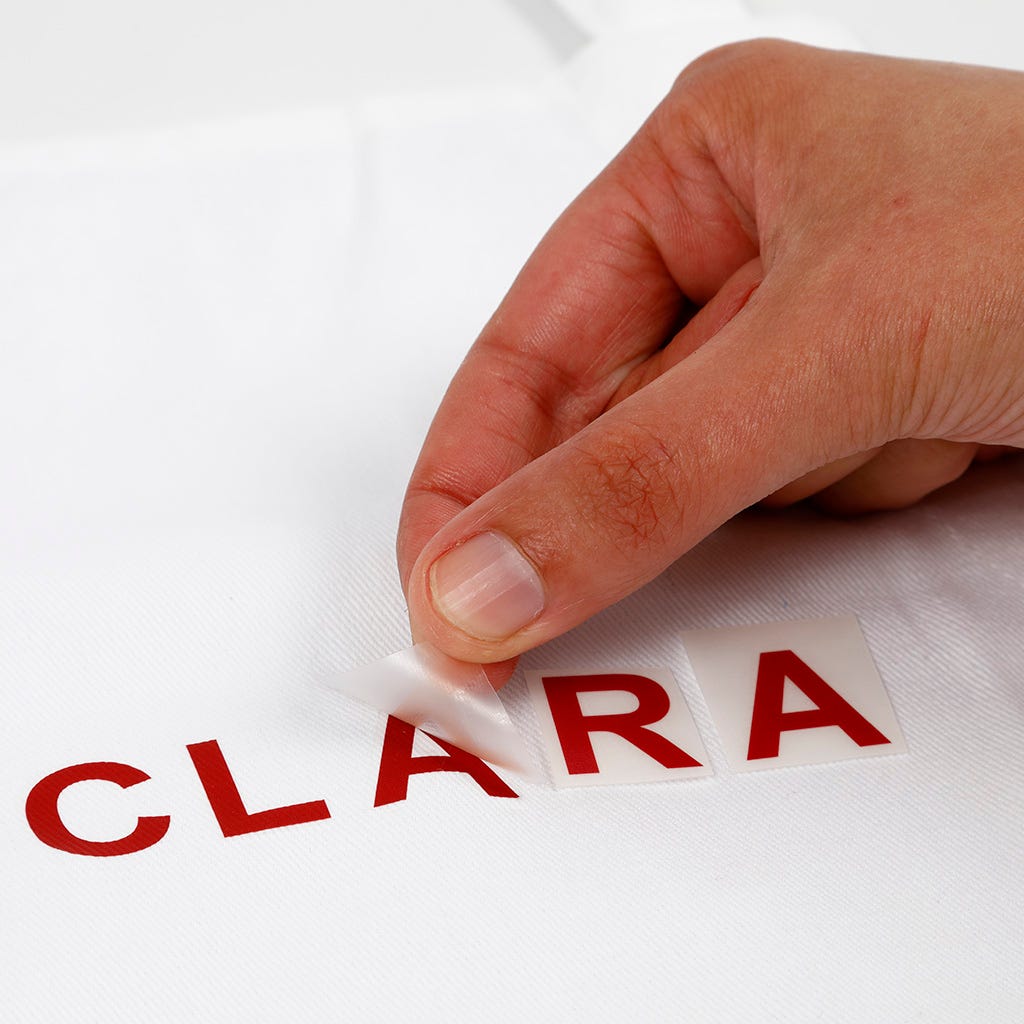 4
Carefully remove the protective top foil layer from the letter. Follow the procedure described in the steps above until all the letters are attached.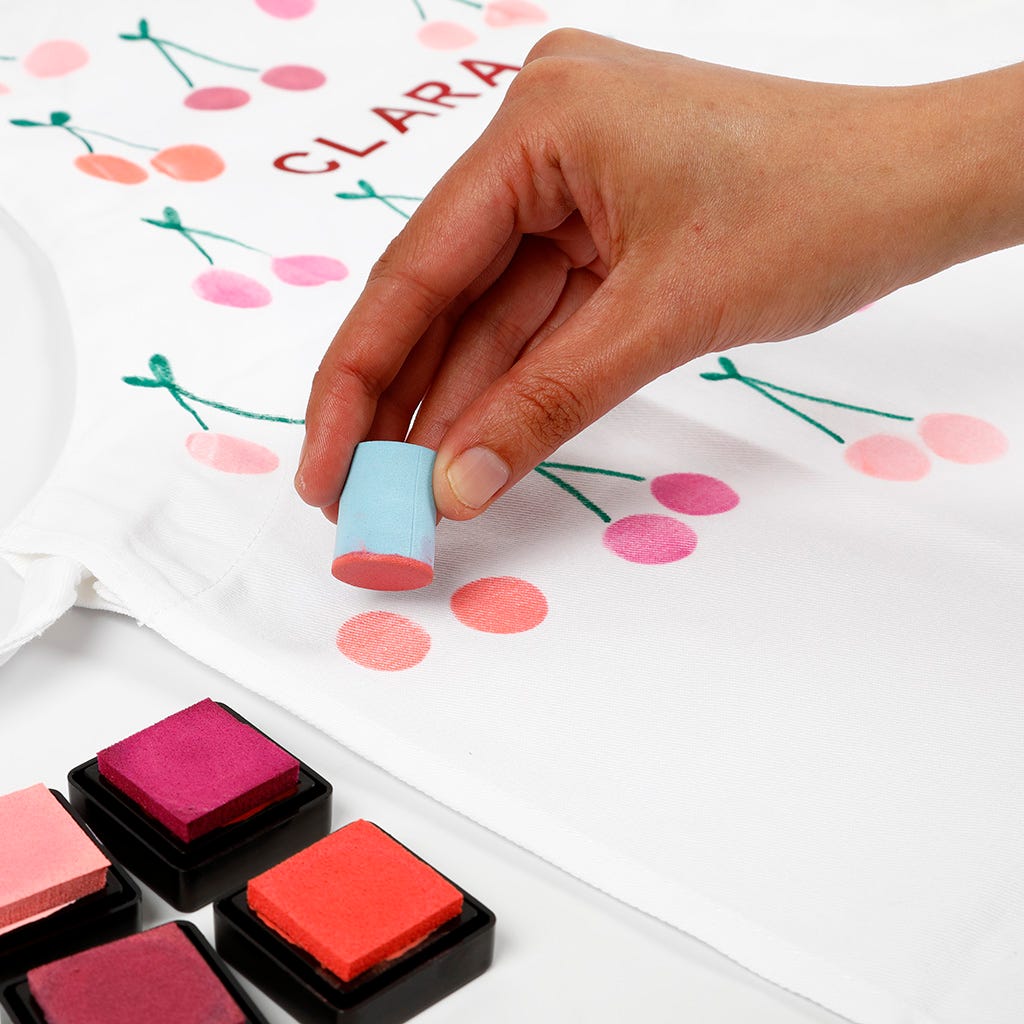 5
Push your chosen foam rubber stamp into the ink pad and then onto the apron. Here we have made cherries.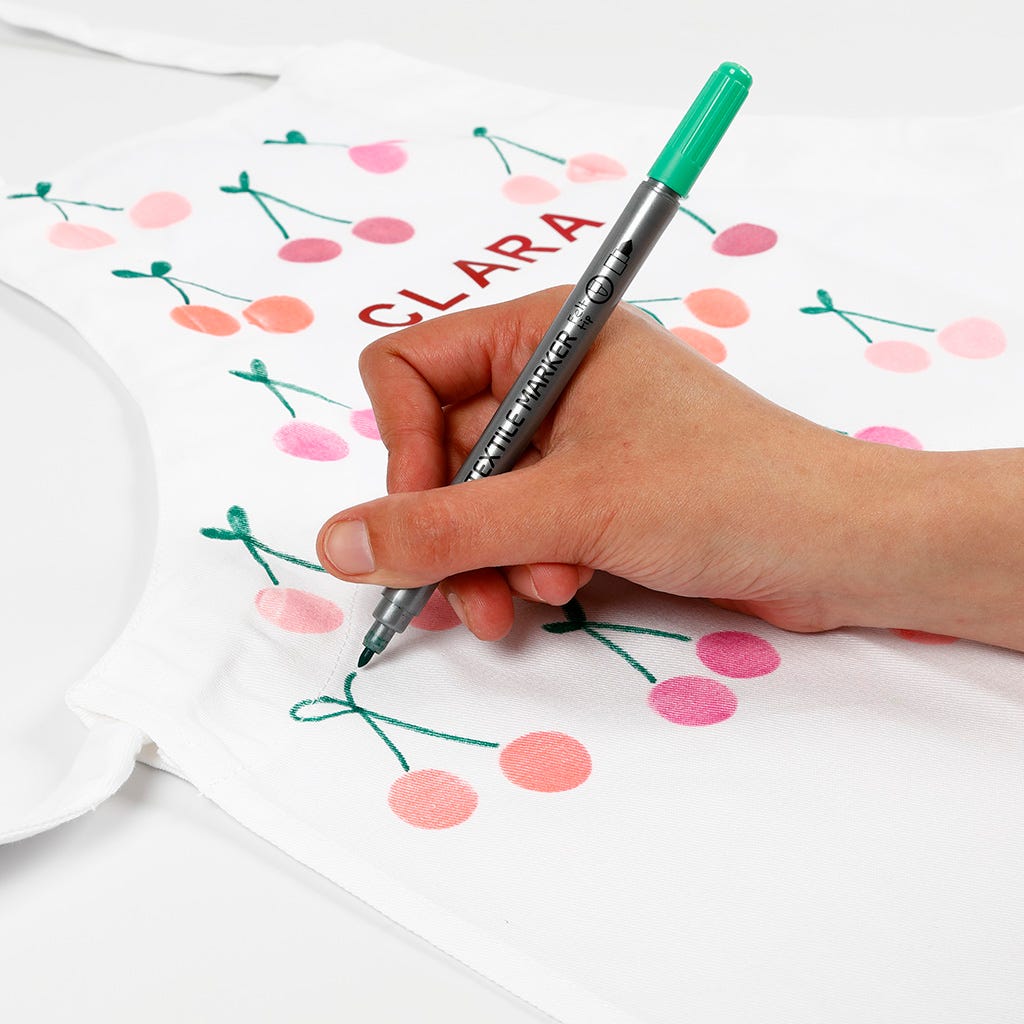 6
Use a textile marker to make the cherry stalk.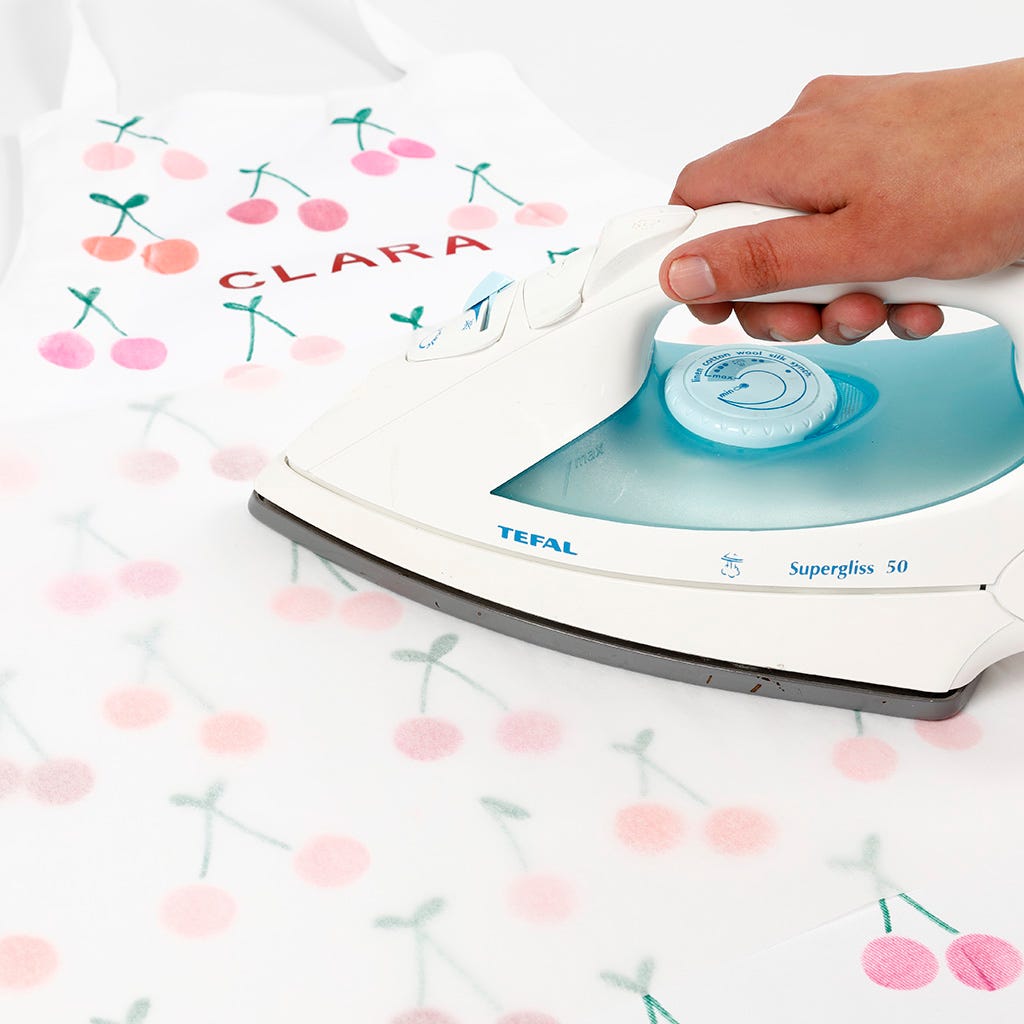 7
Fix the apron with a warm iron. Place a sheet of baking paper between the printed apron and the warm iron and iron for a couple of minutes. Avoid the rub-on letters as the iron will melt them. You can now wash the apron in the washing machine at 40°C.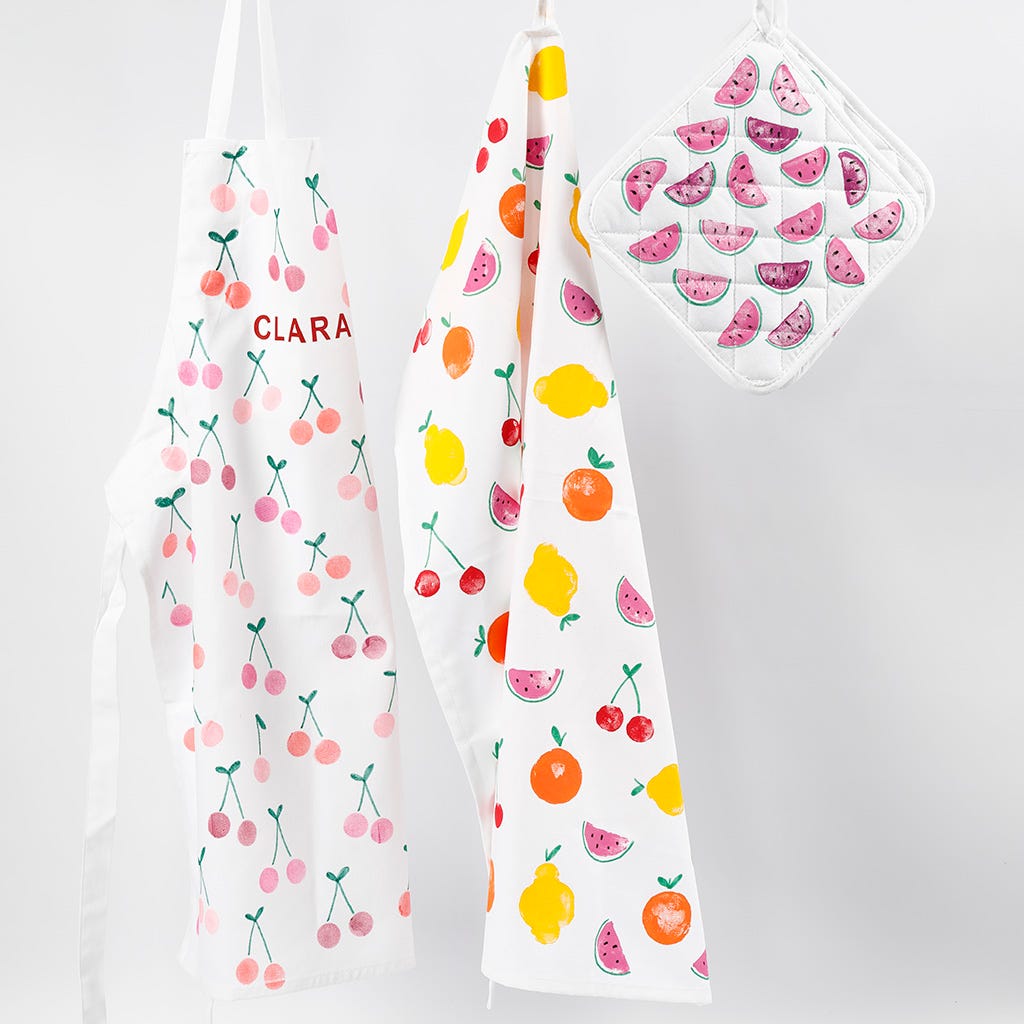 8
Here is an apron, a tea towel and pot holders with different fruit designs.