An Angel with a Cone Body covered with Foam Clay
An angel made from a polystyrene cone body covered with Foam Clay in colours that are mixed to make new shades. Decorated with rhinestones. Wings are made from gold Foam Clay. Eyes and the mouth from Silk Clay which is pressed on together with pipe cleaner hair and a halo.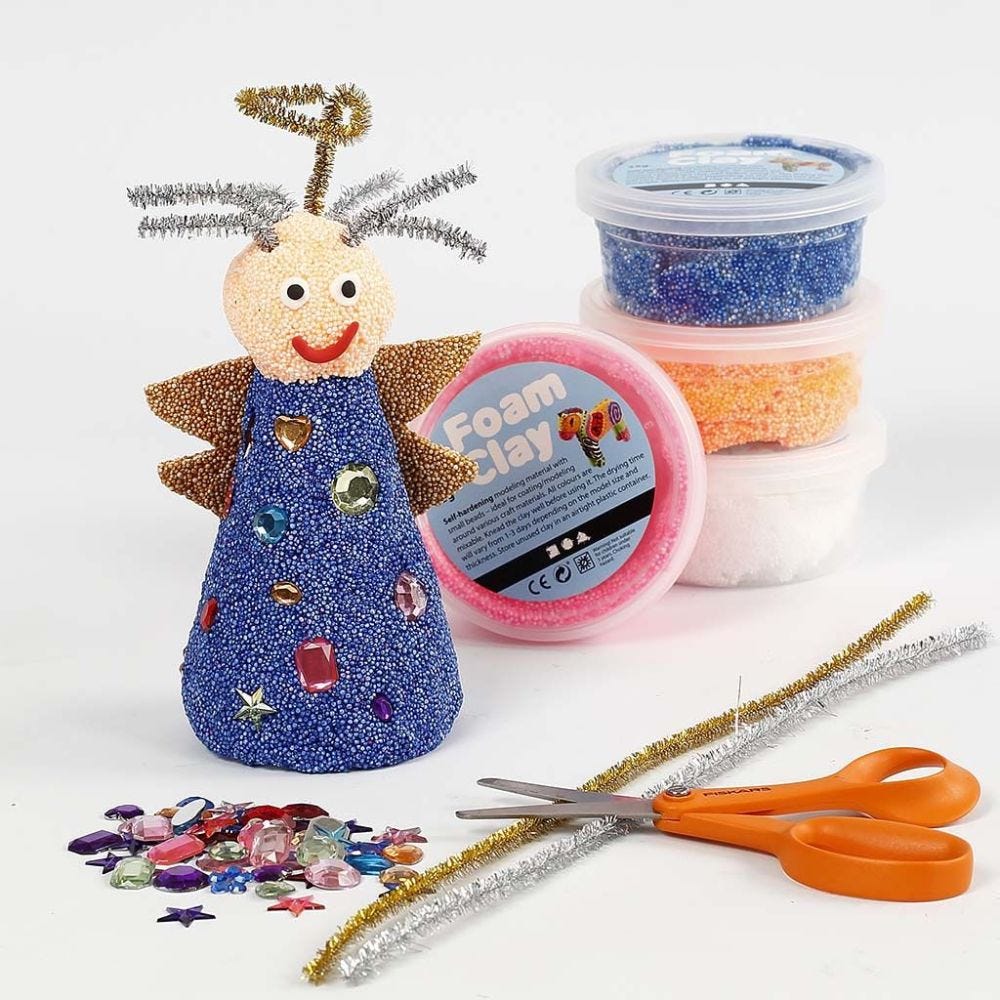 How to do it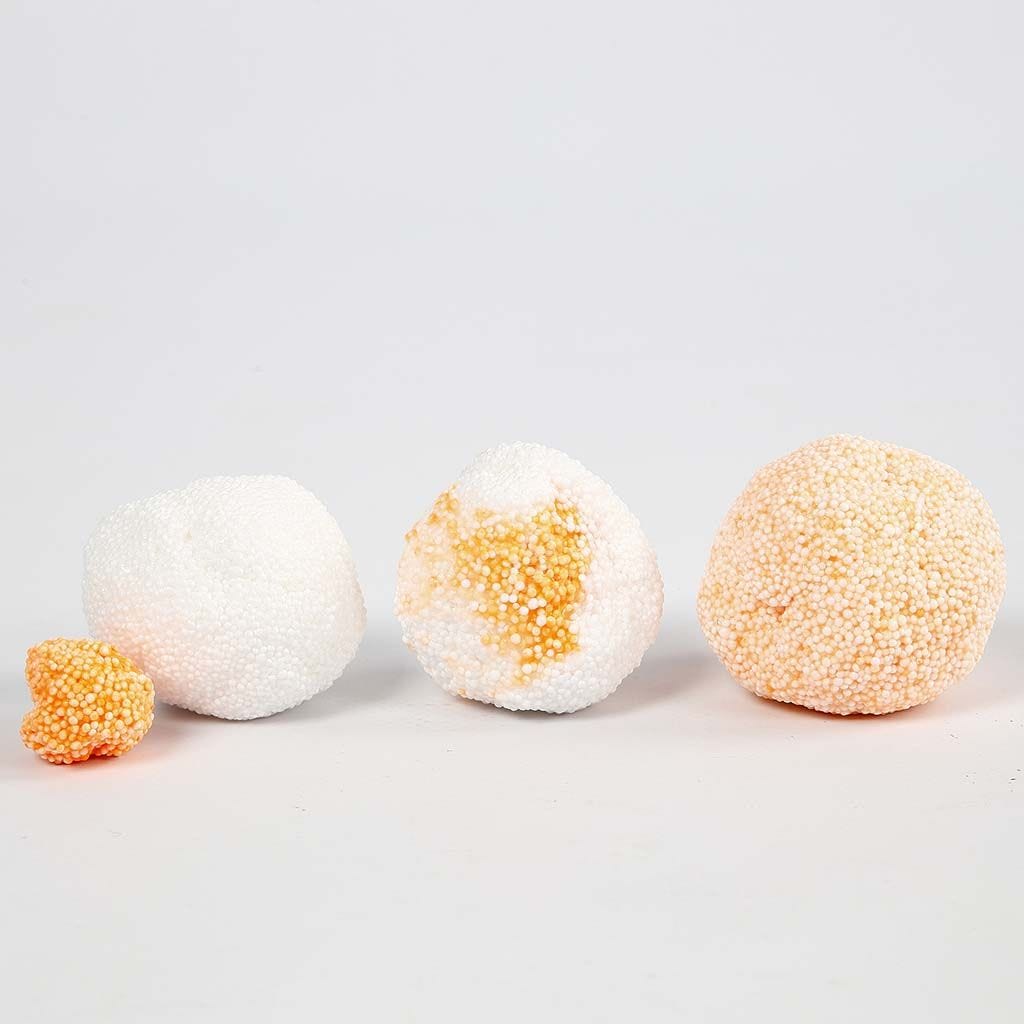 1
Make a light skin colour from Foam Clay; 1 part orange and 4 parts white.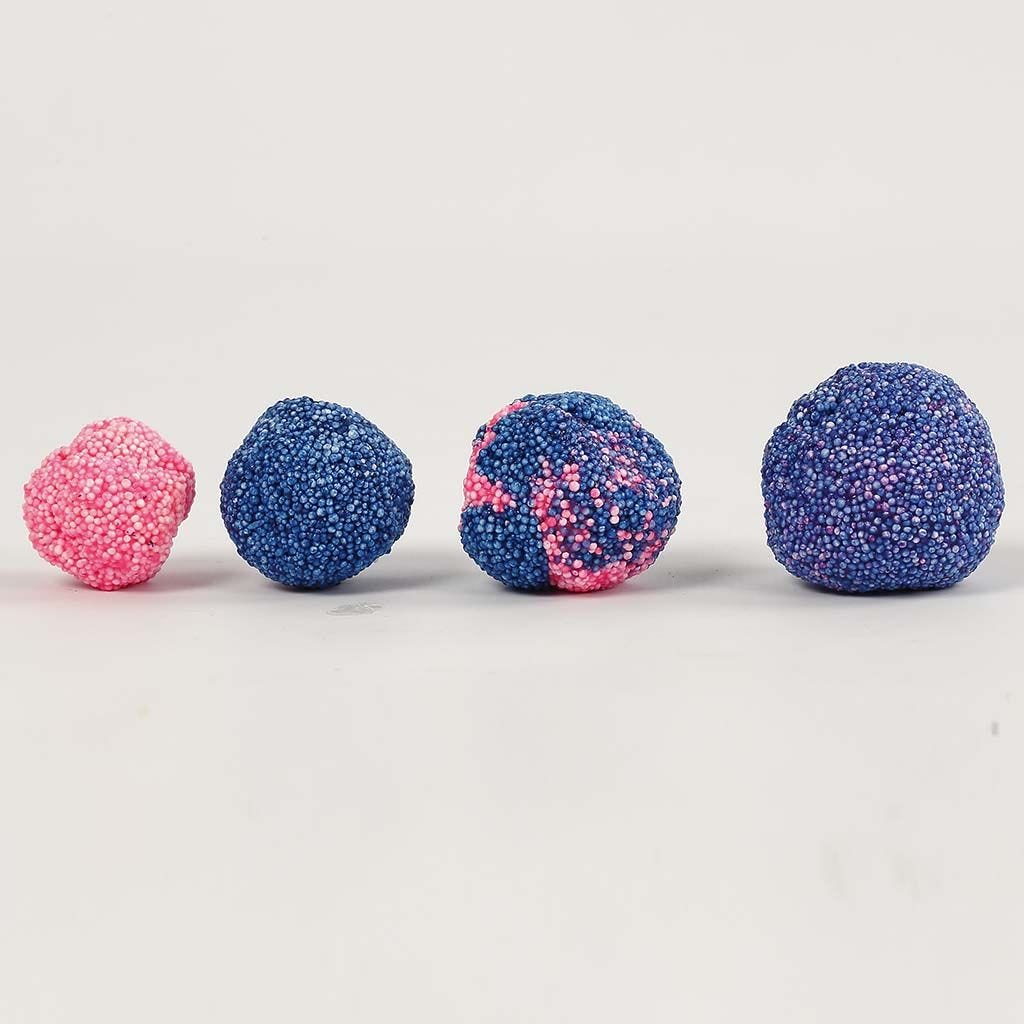 2
Make purple from Foam Clay; approx. 1 part pink and 2 parts blue.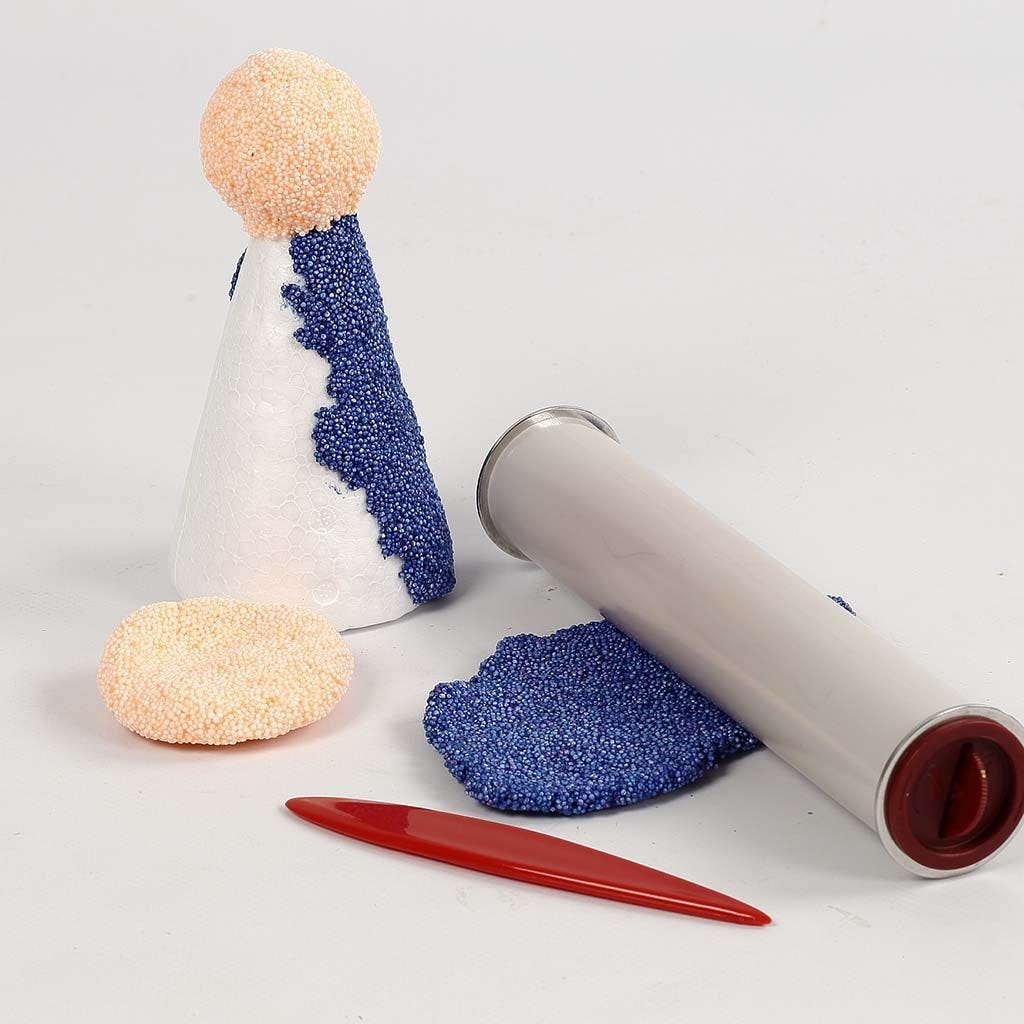 3
Cover the cone head and body with two different colours , distributing it evenly. A TIP: Roll out the two Foam Clay balls flat in order to cover a large area at a time.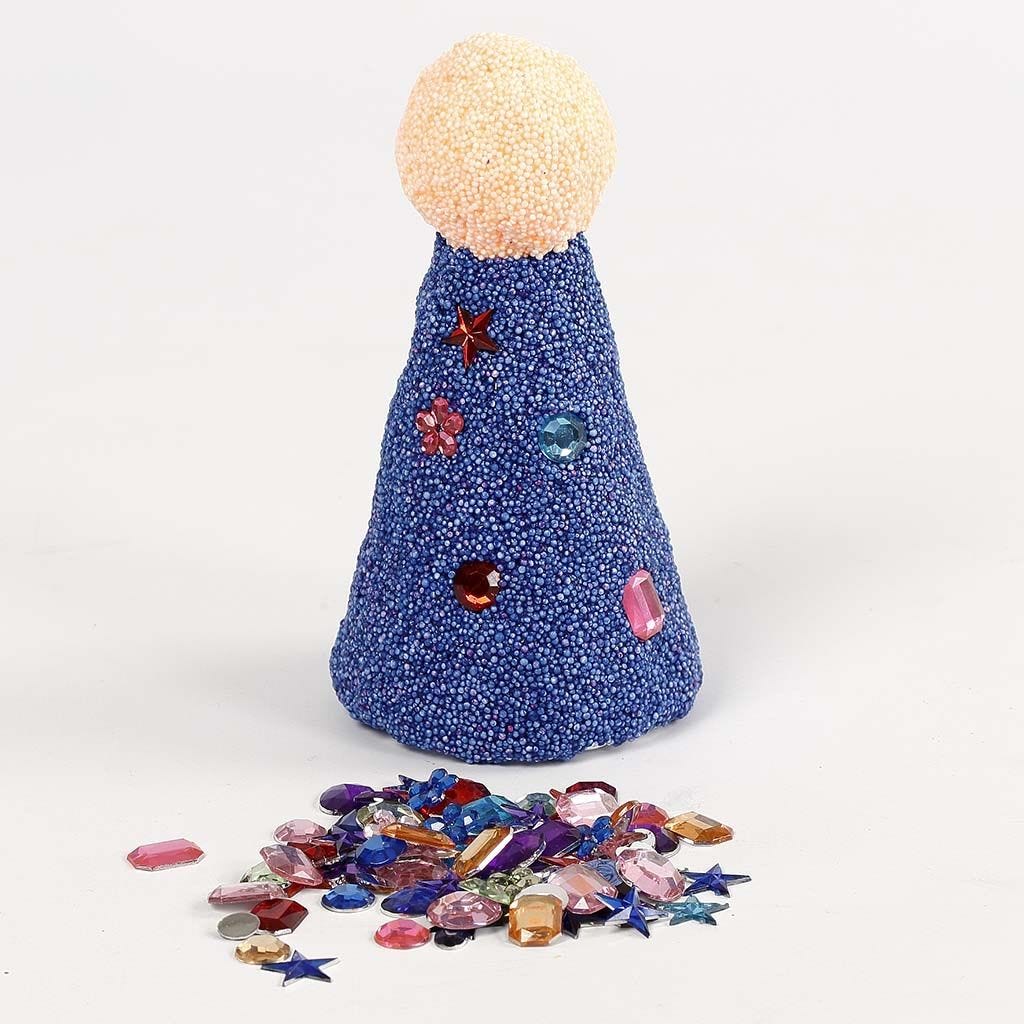 4
Push rhinestones onto the angel's dress with a fresh blob of Foam Clay.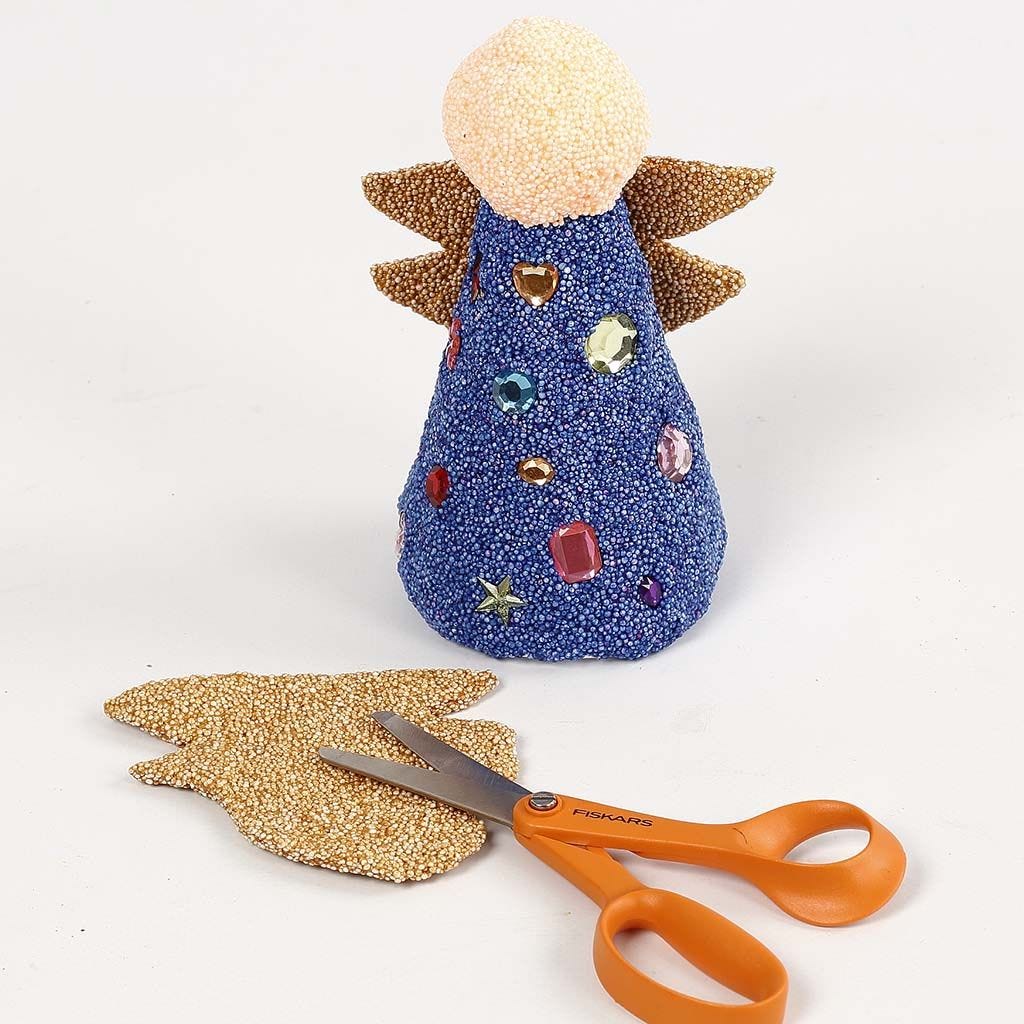 5
Roll out gold Foam Clay flat and leave to dry. Cut out wings and push them onto the angel's back with a fresh blob of Foam Clay.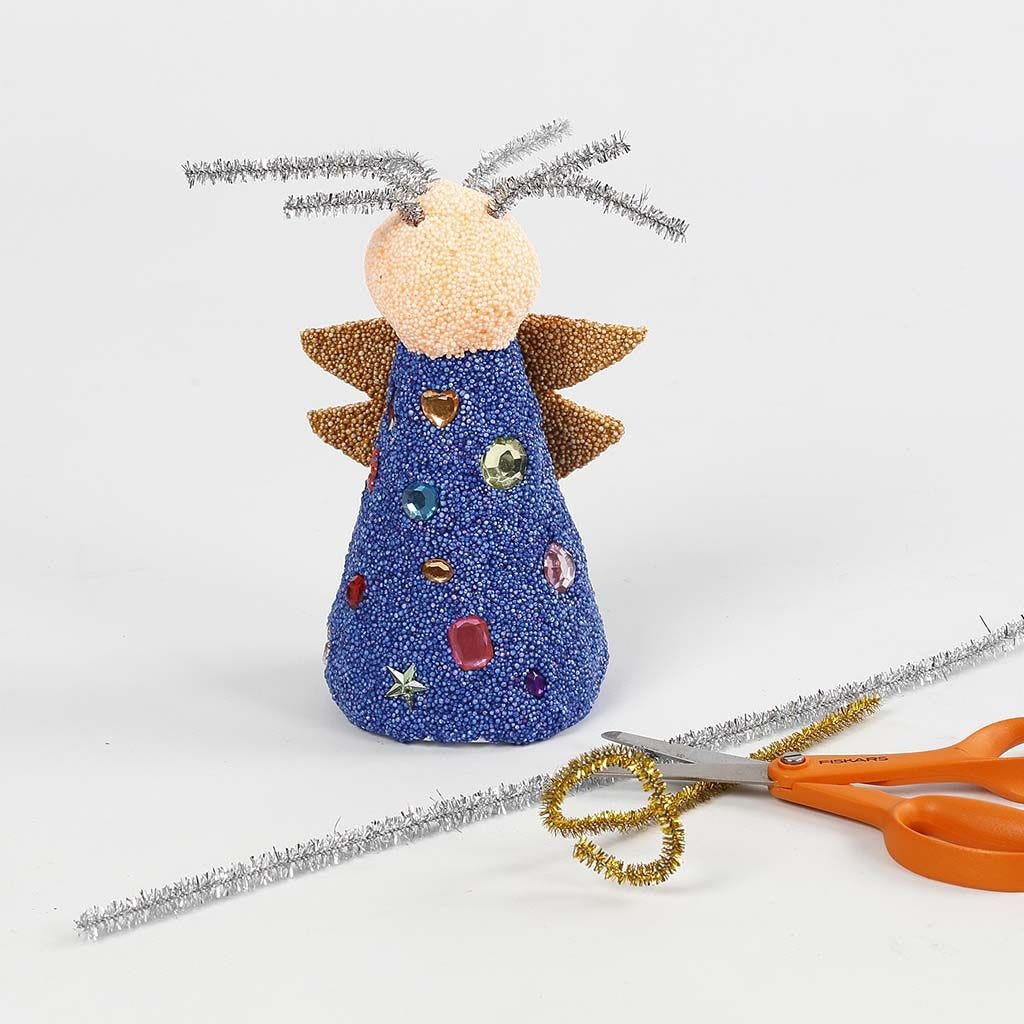 6
Cut a silver pipe cleaner for hair and gold pipe cleaner for the halo. Press them onto the head. Face: Make eyes from white and black Silk Clay and a mouth from red. Press all the parts onto the head.