An Angel made from Straw Silk Paper with a Streamer
The Angel is folded from straw silk paper with a compressed cotton ball for a head. A piece of cotton cord is attached for hanging. A streamer with text is added for decoration.
How to do it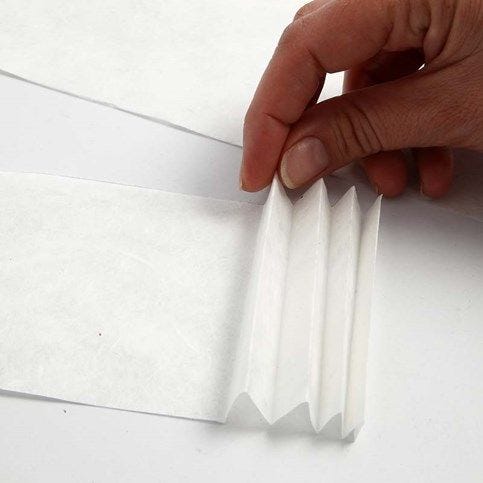 1.
Cut two pieces of straw silk paper measuring 8 x 22cm and 15 x 22cm. Fold each piece width-wise into a fan in a concertina fashion, each slat measuring 1cm.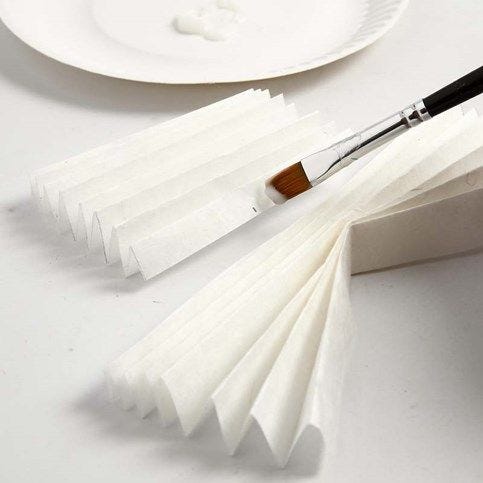 2.
Attach the centre of the small folded fan to the centre of the large folded fan using VTR adhesive.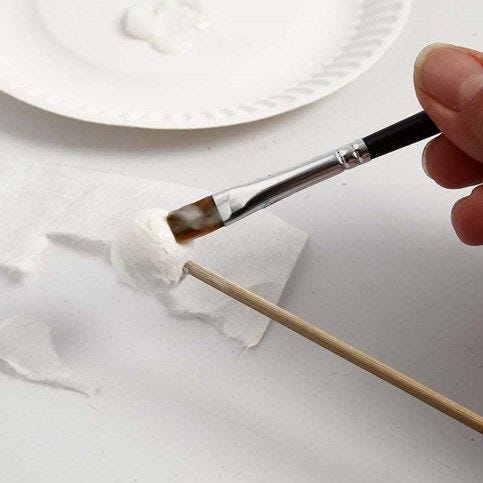 3.
Tear small pieces of straw silk paper and glue them onto the compressed cotton ball using VTR adhesive.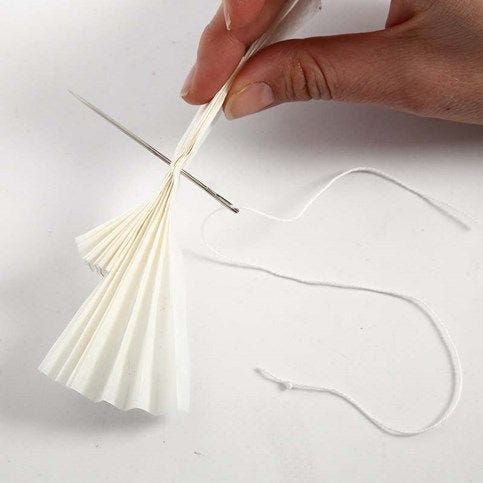 4.
Cut a 20cm long piece of cotton cord and tie a knot in one end. Thread the cord onto a needle and push it through both concertina fans.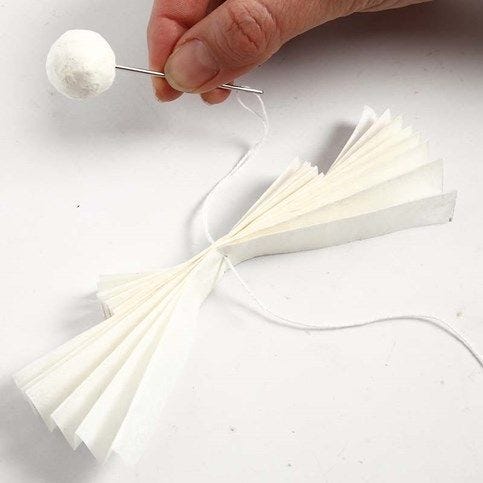 5.
Finally, push the needle and thread through the compressed cotton ball.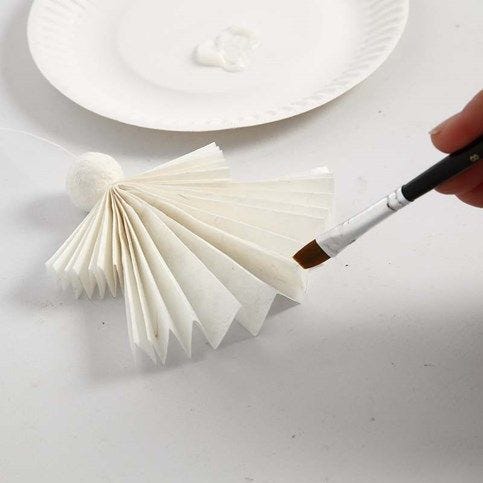 6.
Use VTR adhesive for glueing the centre slats of the large concertina fan together to form the dress.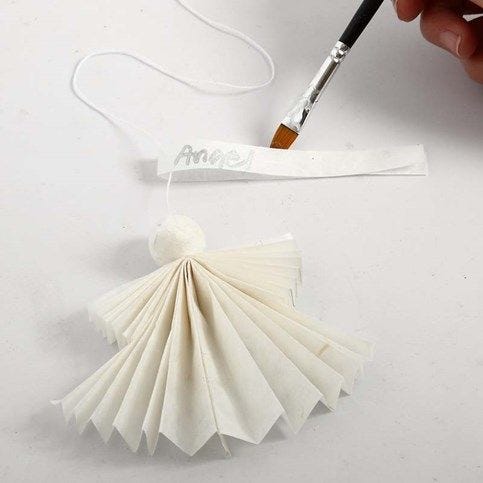 7.
Cut a long piece of paper. Fold it in the middle and write a word with a silver marker pen on one half of the piece of paper. Glue it around the cotton cord as a streamer.
I'm shopping as
b2c incl. tax
b2b excl. tax
b2g excl. tax
Go back
I'm shopping as
Continue as guest
Copyright © 2013-present Magento, Inc. All rights reserved.