An Angel made from Craft Felt
This angel is made using the flexible template. This template can be used for making several different Christmas figures. Here we have used craft felt for the figure, which is glued together, then sewn and filled with carded wool.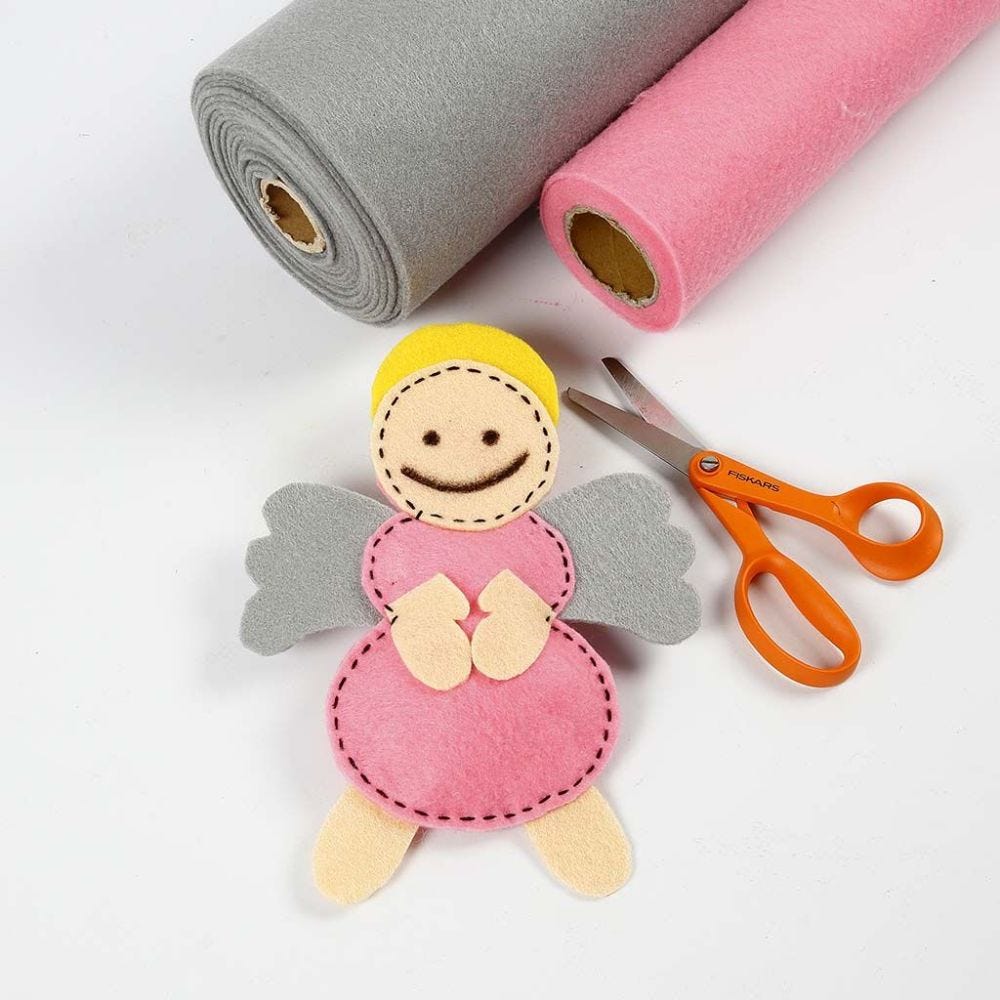 How to do it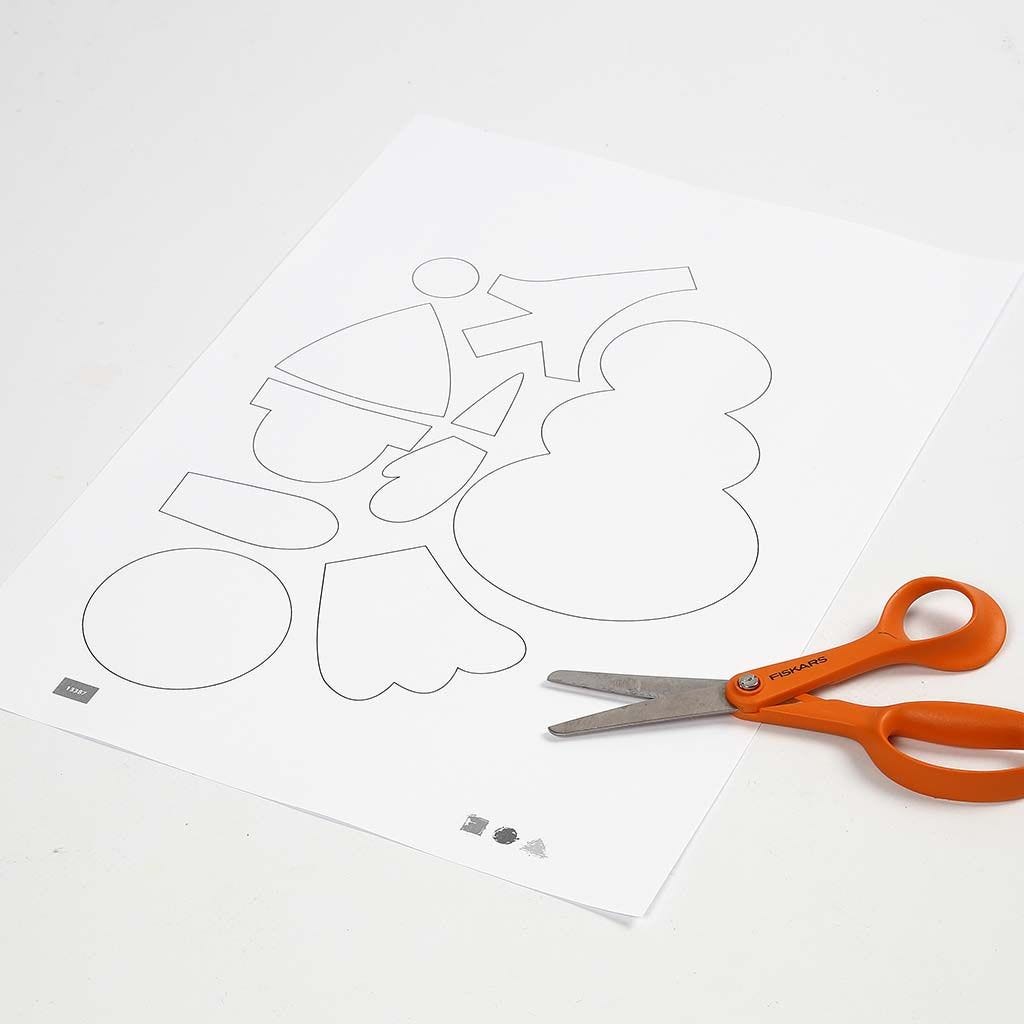 1
Print and cut out the flexible template which is available as a separate PDF file for this idea.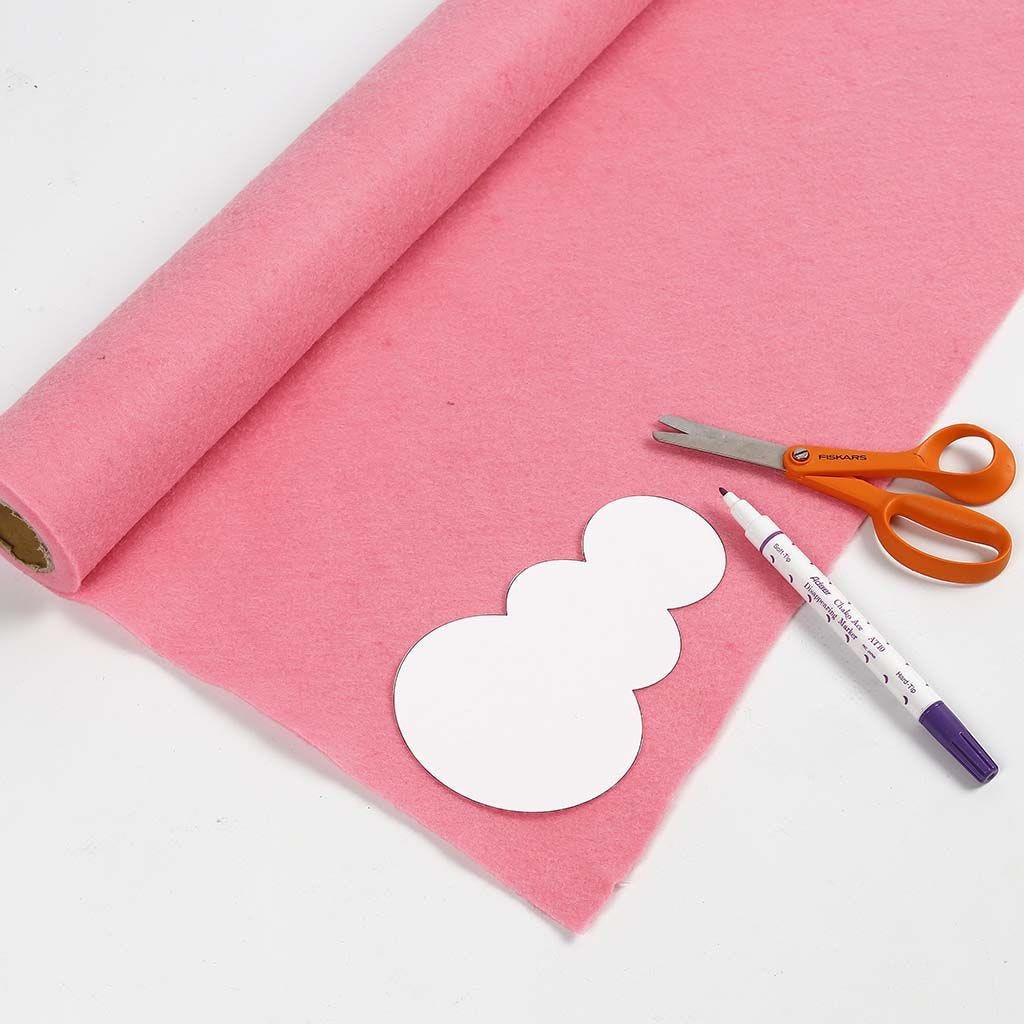 2
Copy the templates onto craft felt in your chosen colours – and cut out. (Cut out 2 x the body).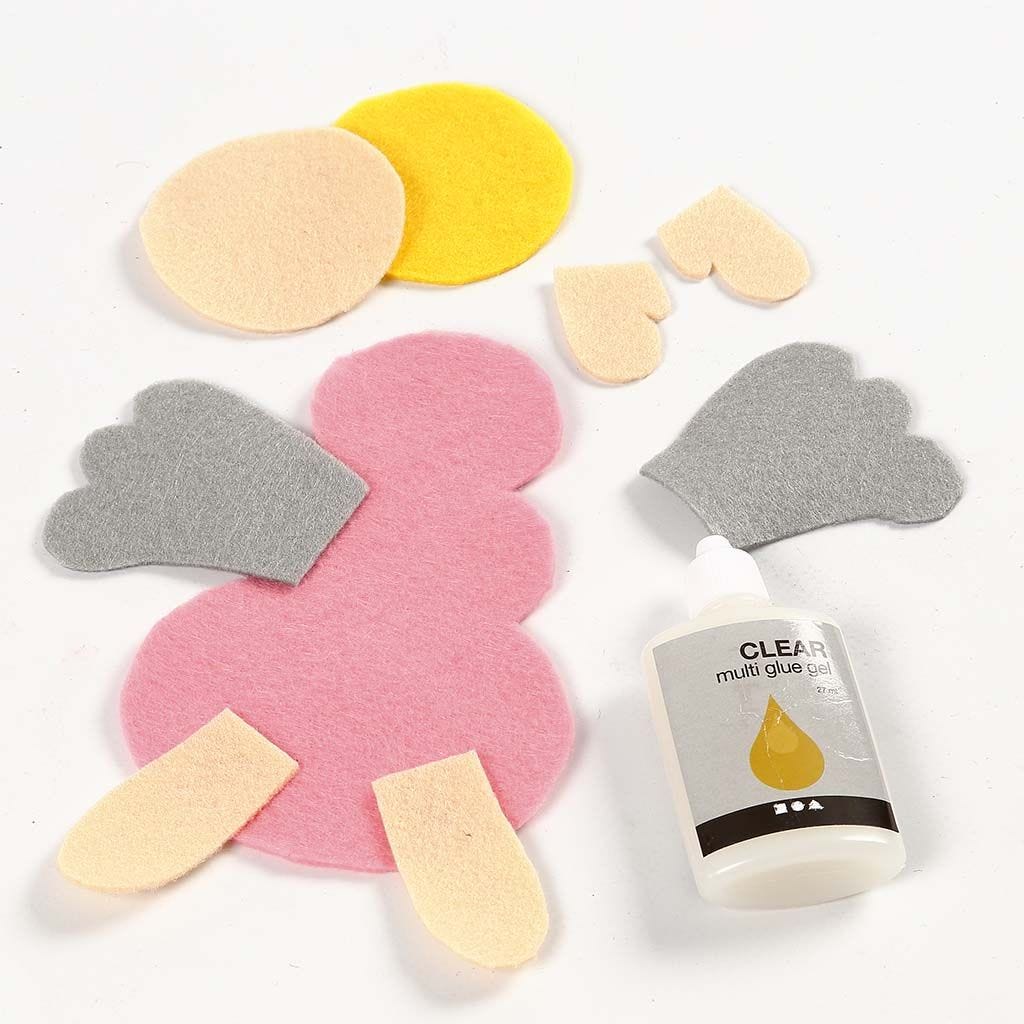 3
Glue wings and feet onto one body (the back) as shown here. Place the other body (the front) on top, and glue on hands and the head with a staggered halo.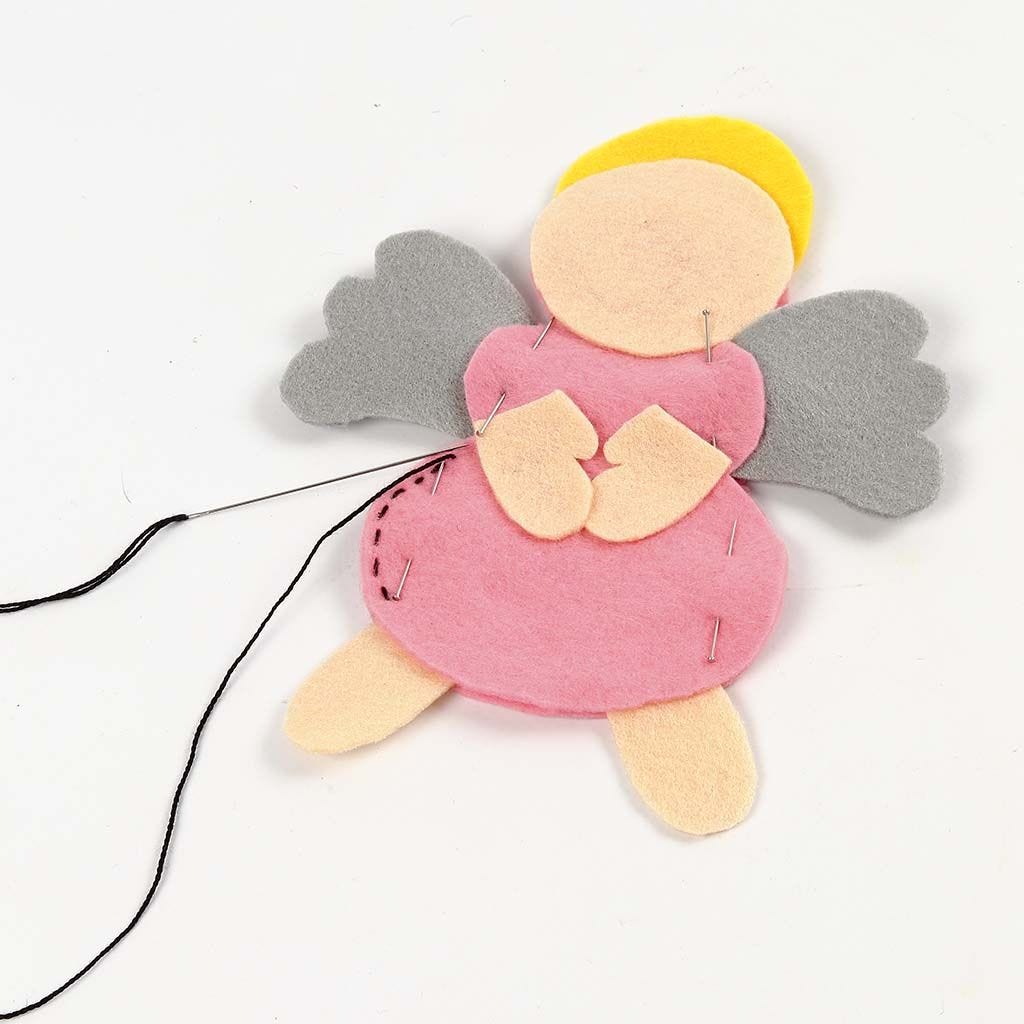 4
Sew together the two parts with glued-on body parts and decorations, using a needle and mercerised cotton yarn. NB: Leave a hole at the bottom for the stuffing.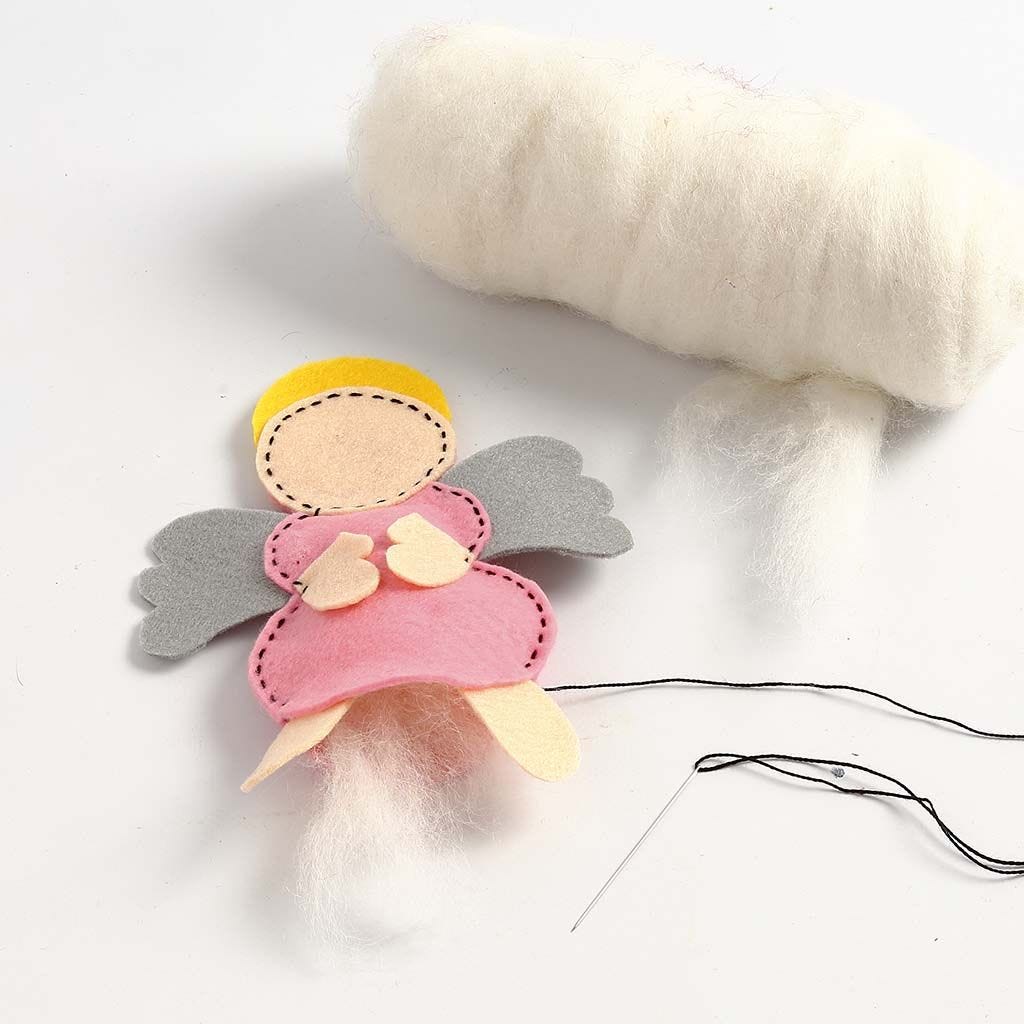 5
Fill the angel with carded wool and sew the hole together.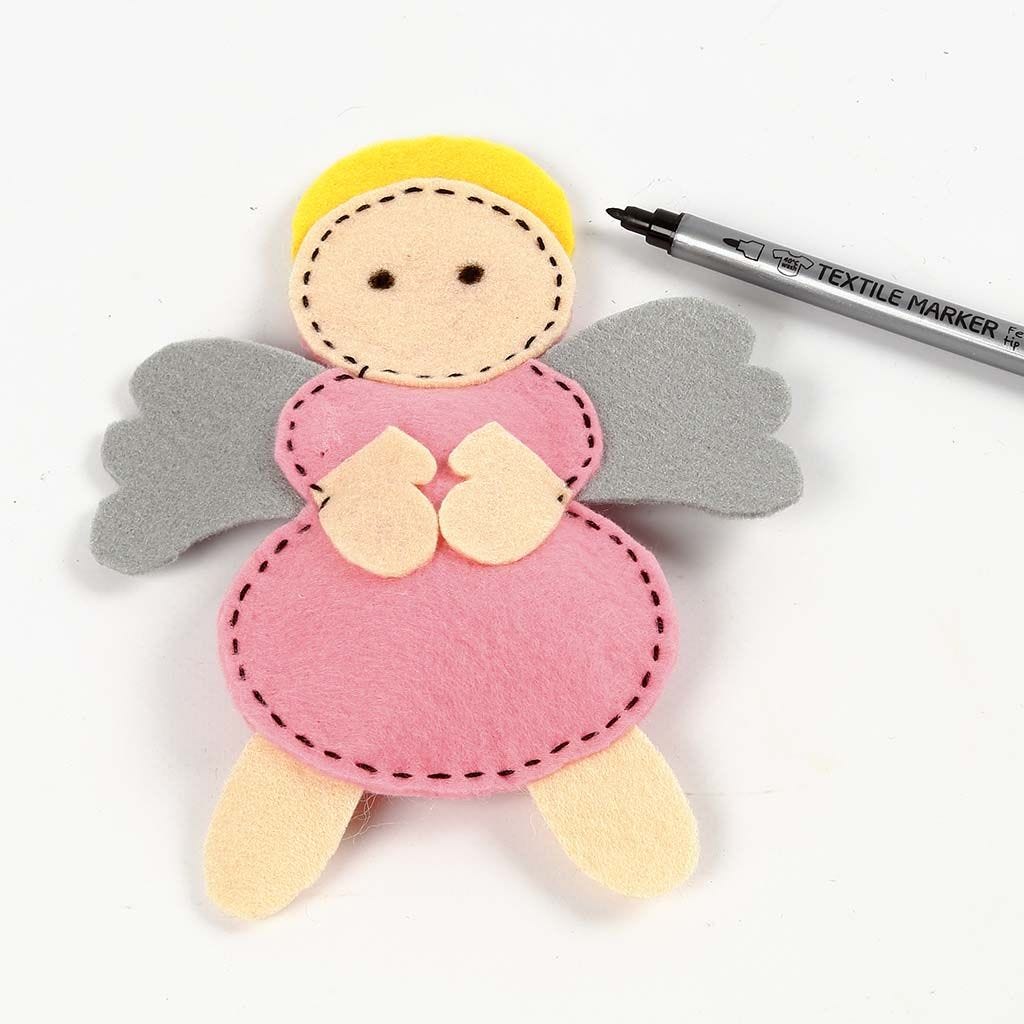 6
Draw eyes and the mouth with a black textile marker.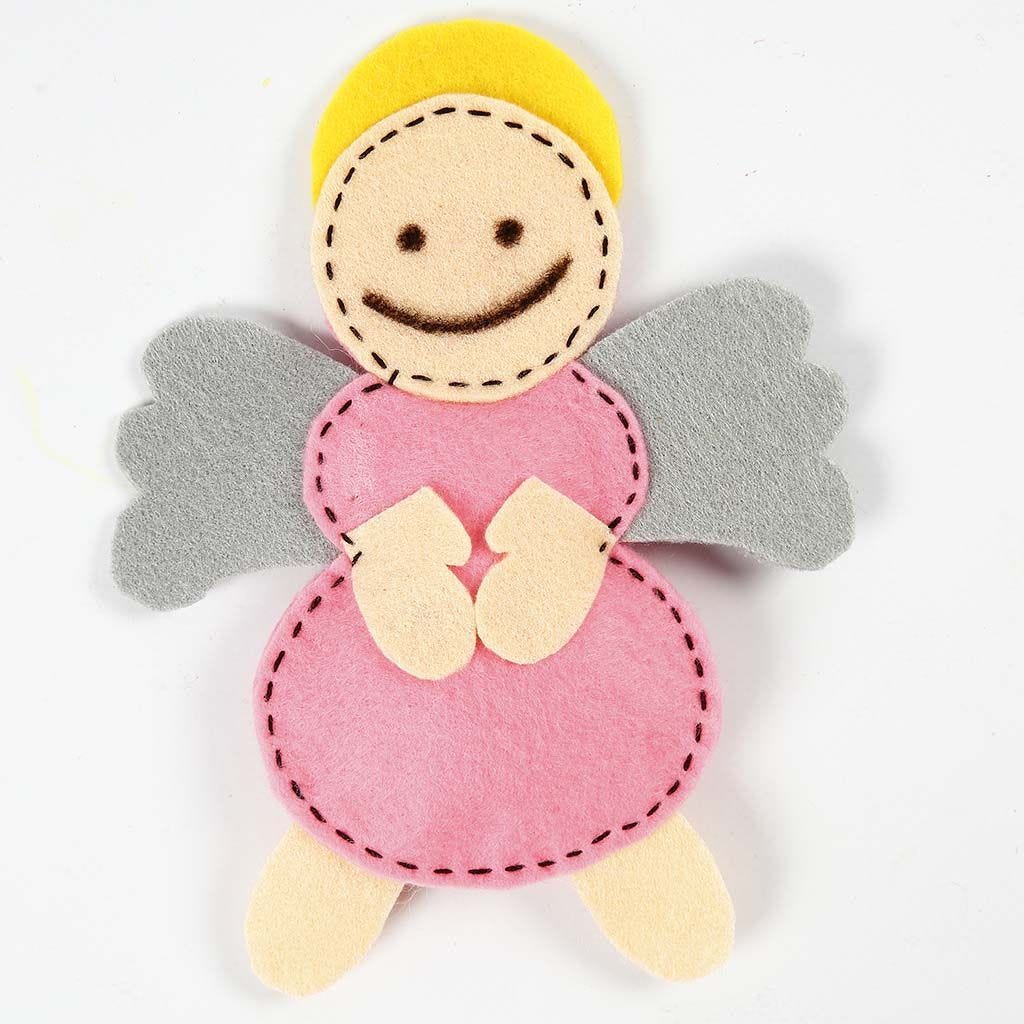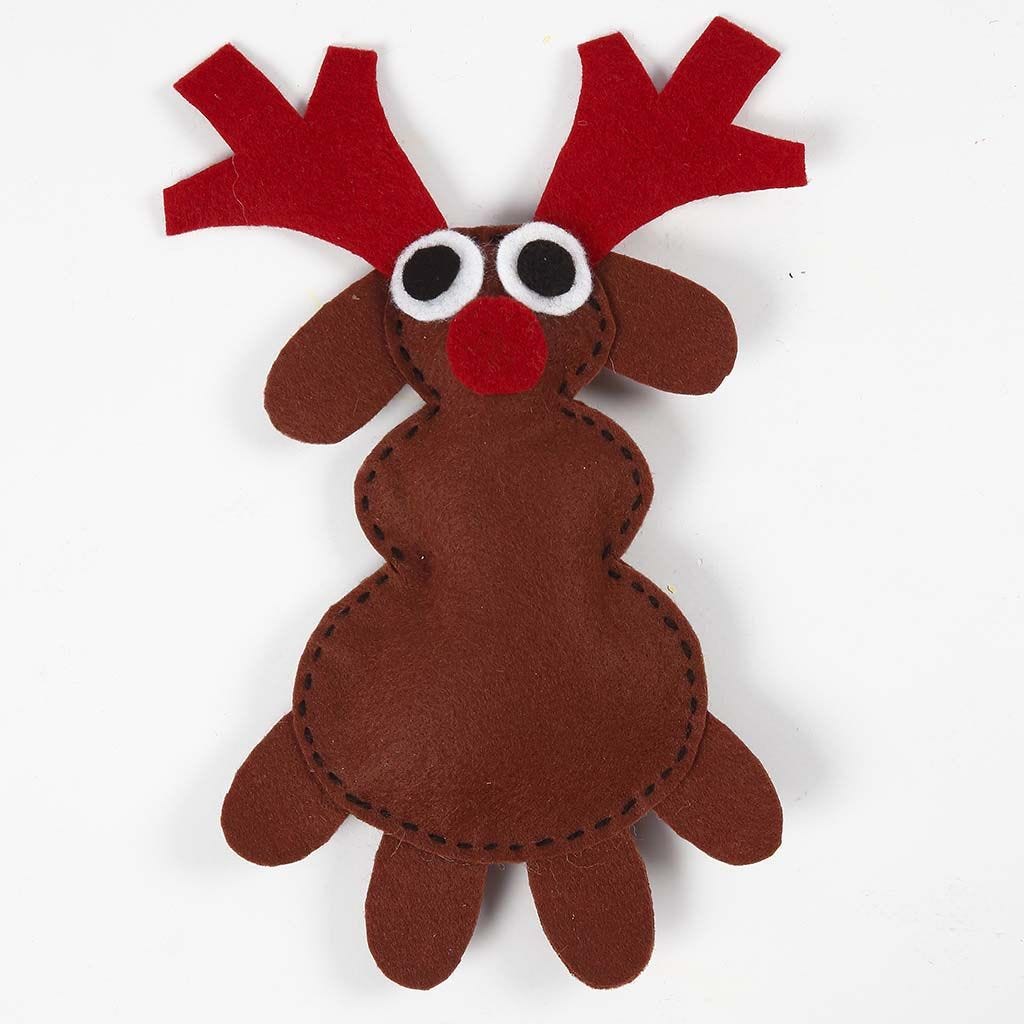 Attached file:
Download
I'm shopping as
b2c incl. tax
b2b excl. tax
b2g excl. tax
Go back
I'm shopping as
Continue as guest
Copyright © 2013-present Magento, Inc. All rights reserved.