An angel made from a pom-pom and pipe cleaners on a wooden peg
An angel made from a pom-pom and pipe cleaners on a wooden peg
Make this angel by sticking all the parts together with Sticky Base. Attach the angel onto a wooden clothes peg for easy attaching onto, for example, the Christmas tree.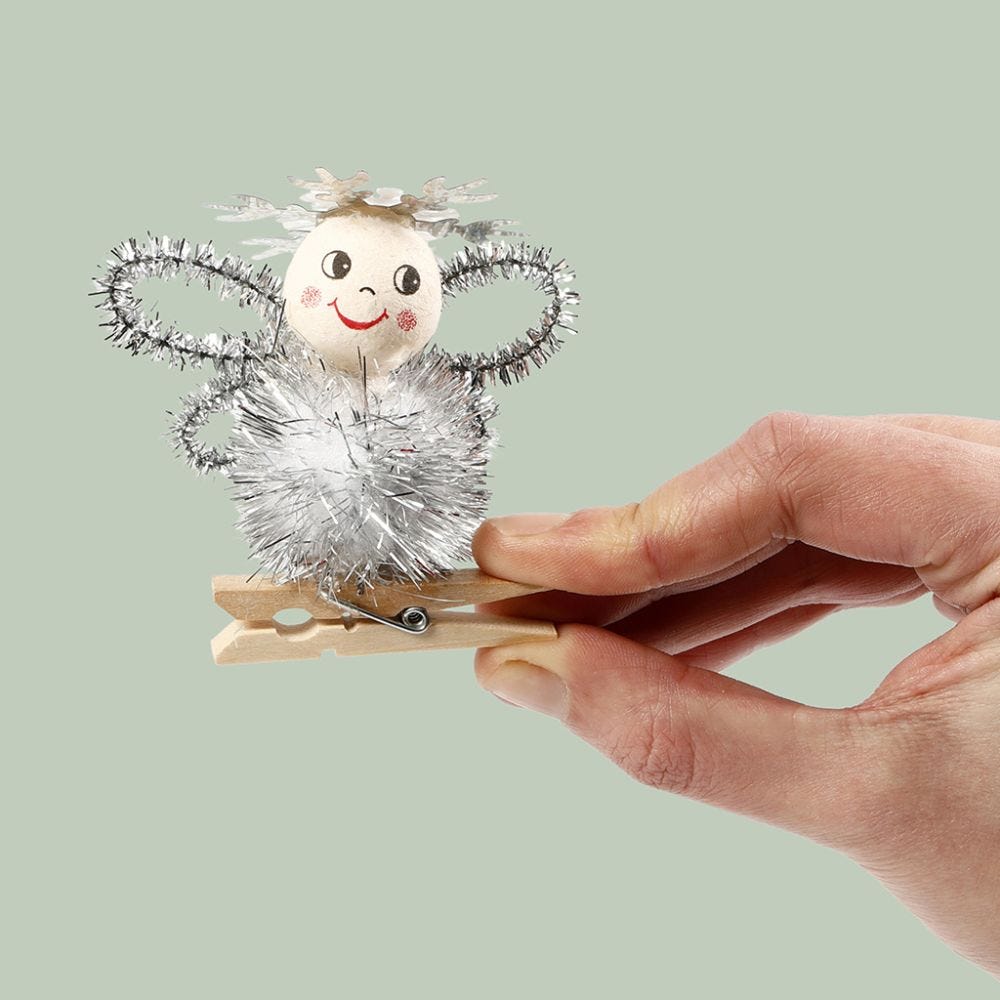 How to do it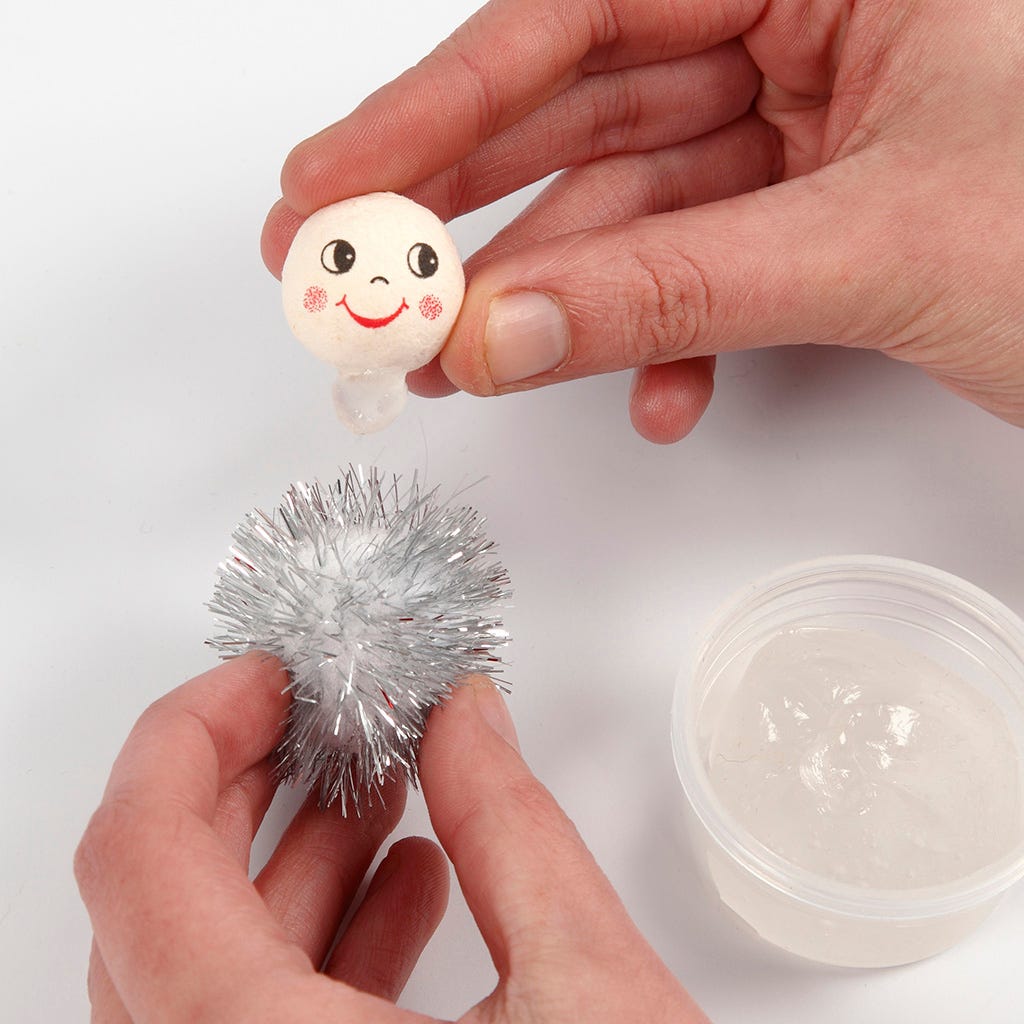 1
Attach a compressed cotton head onto a pom-pom.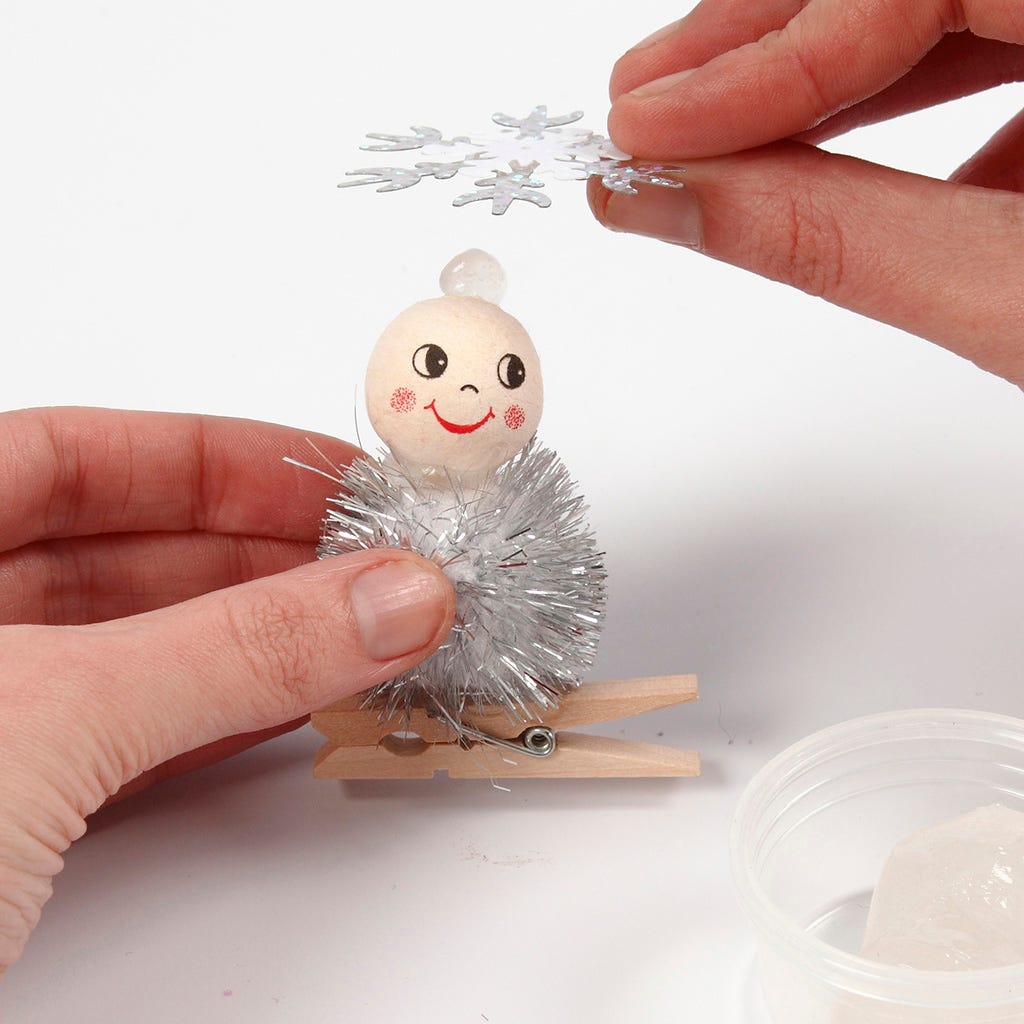 2
Attach the pom-pom onto a wooden clothes peg using Sticky Base. Attach a sequin snowflake on top of the compressed cotton head using Sticky Base.
3
Model wings from a pipe cleaner as shown in the photo.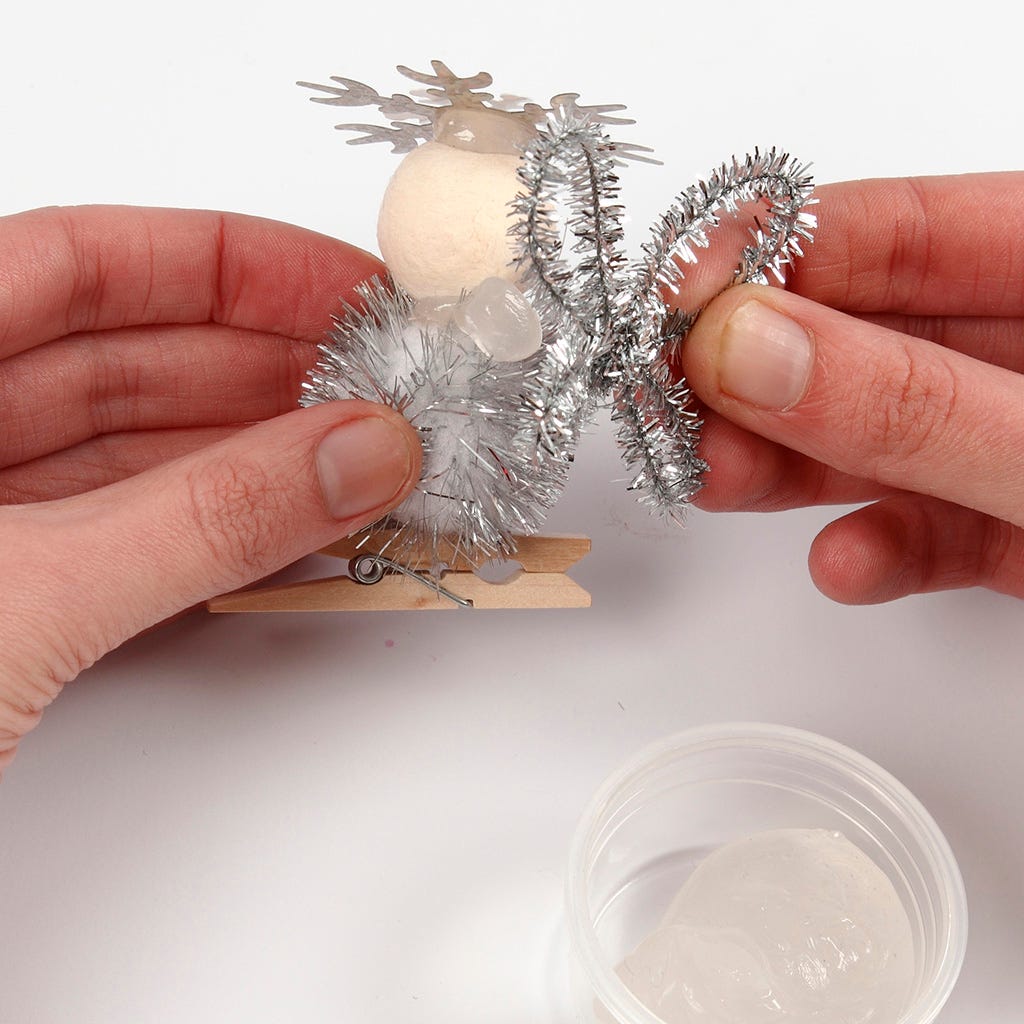 4
Attach the wings onto the pom-pom with Sticky Base.