An Angel folded from Vivi Gade Design Paper
This angel is folded from square pieces of Vivi Gade Design paper (the Skagen series).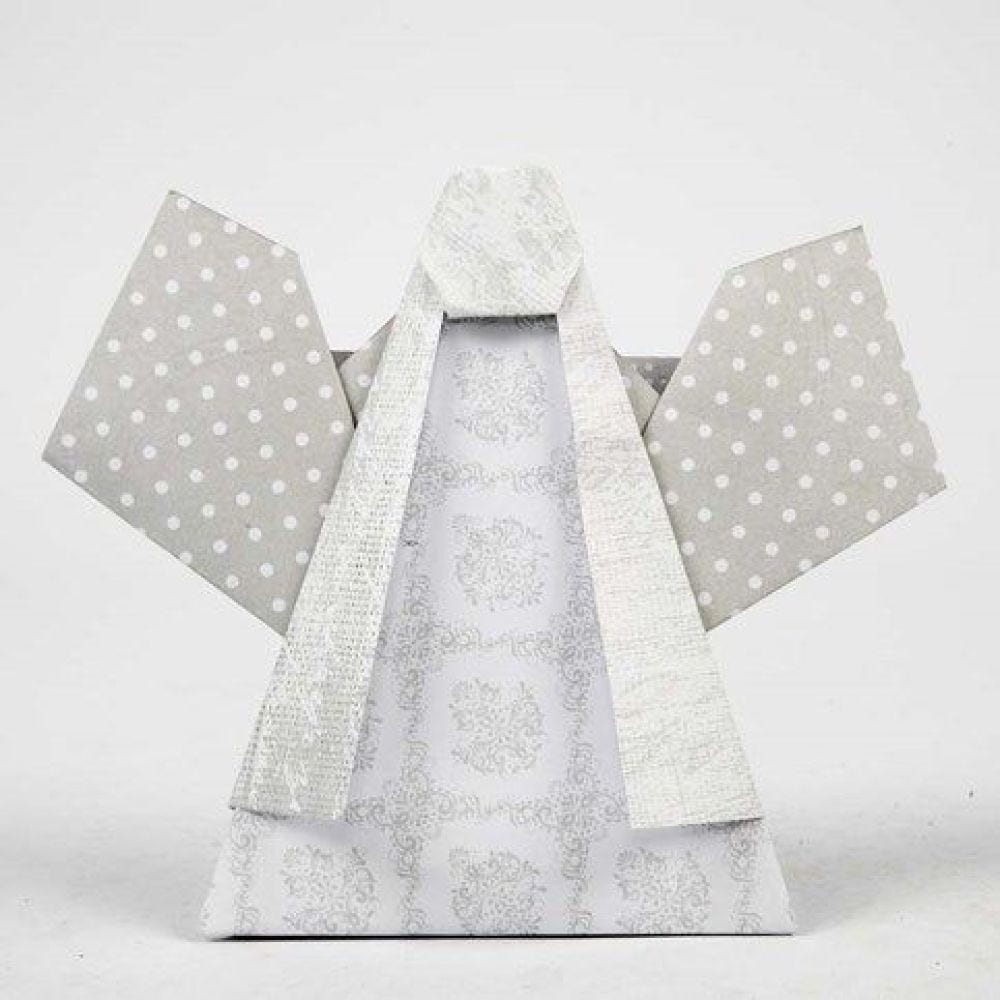 How to do it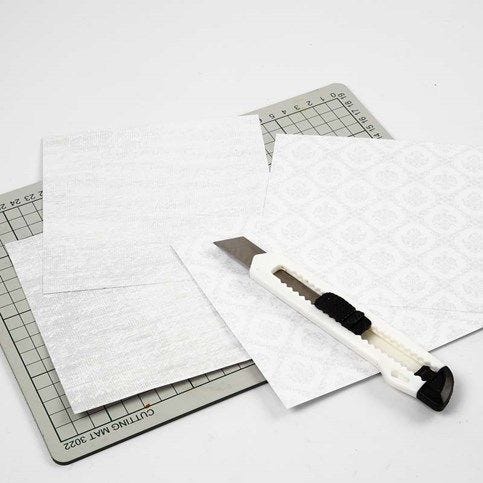 1.
To make two angels: Cut one sheet of design paper into four equal squares.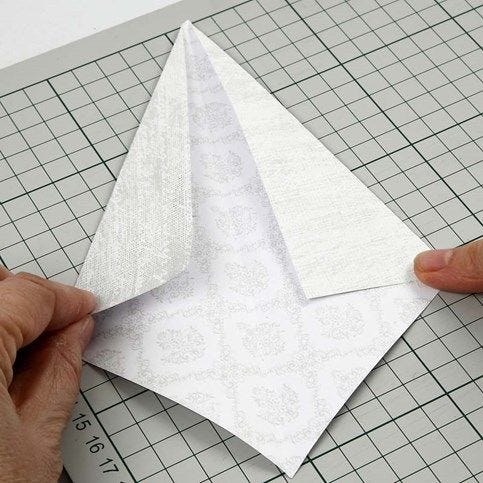 2.
Body: Fold a piece of paper diagonally. Unfold and then fold each corner toward the diagonally scored line, leaving a space of approx. 1 – 1.5cm.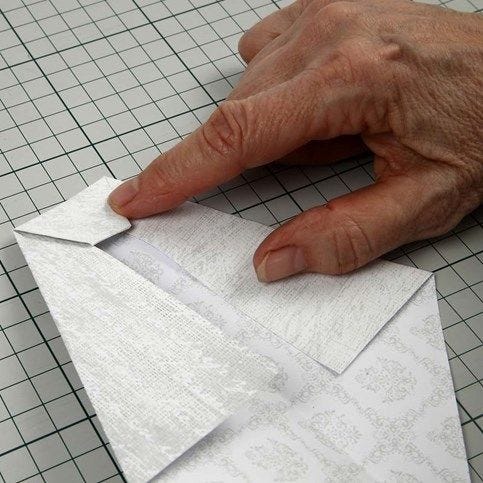 3.
Face: At the tip at the top make two horizontal folds by eye.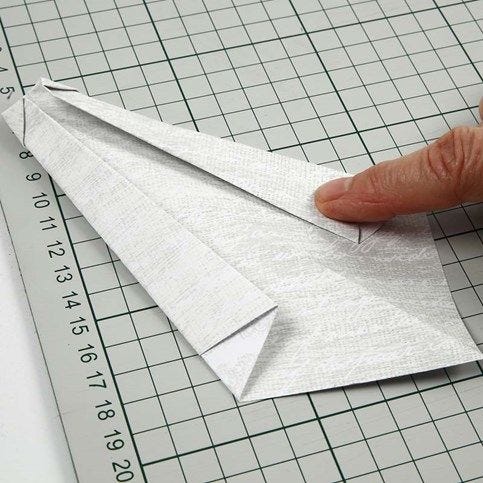 4.
Turn over and fold each side halfway towards the scored line in the middle.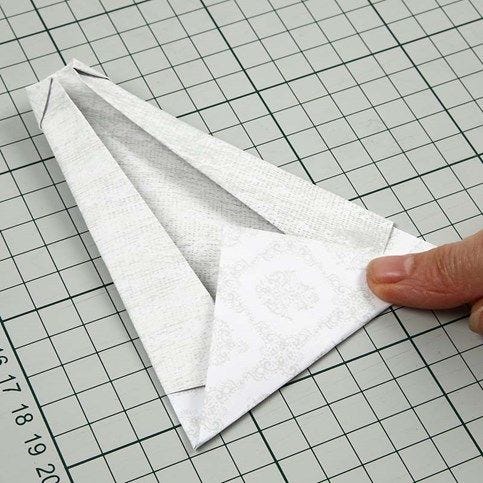 5.
Now fold the pointed tip at the bottom upwards so that the tip is pointing towards the back.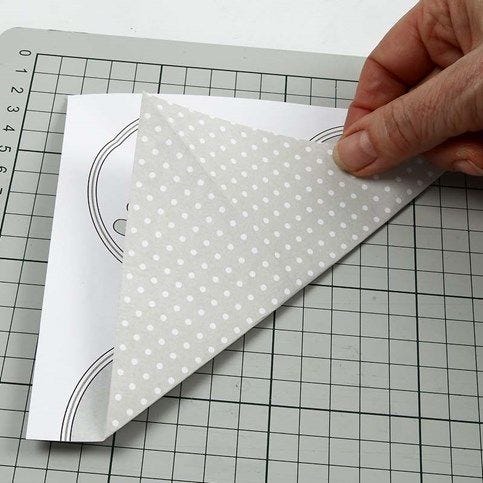 6.
Wings: fold a square piece of paper diagonally. First one way, and then unfold, then the other way, diagonally. However, leave a gap of approx. 3cm between the tips.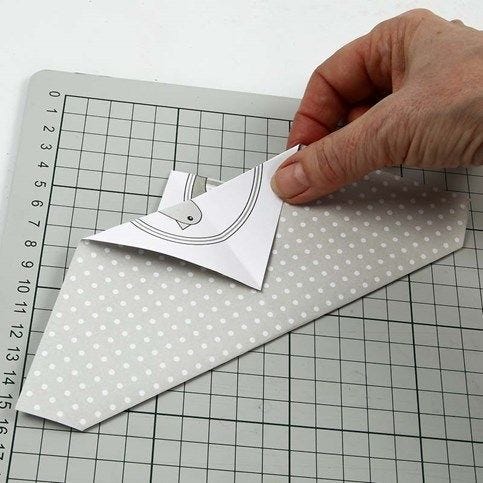 7.
Turn over and make a fold in the perpendicular tip – the tip should be approx. 3cm from the bottom.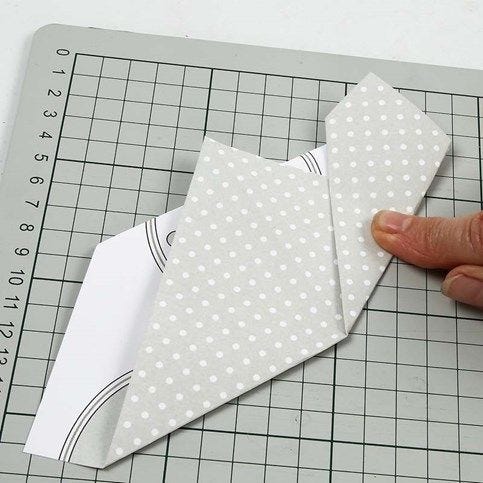 8.
Turn over again and make folds in both sides for wings as shown.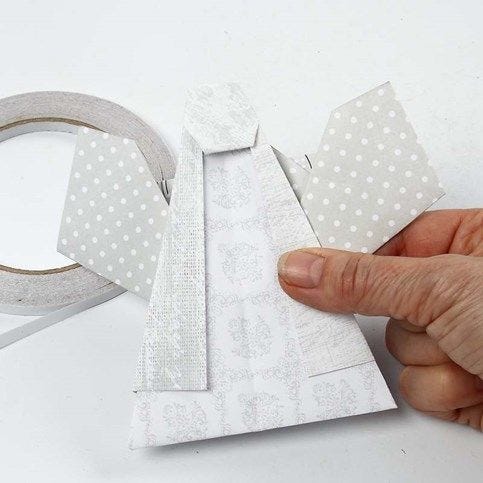 9.
Attach the finished wings onto the back of the angel's body. NB: if the angel should be standing, place a stone on the bottom flap at the back. If the angel should be hanging, fold the flap underneath the wings.
I'm shopping as
b2c incl. tax
b2b excl. tax
b2g excl. tax
Go back
I'm shopping as
Continue as guest
Copyright © 2013-present Magento, Inc. All rights reserved.