An Angel and a Father Christmas made from Felt with Glitter
These figures are made from felt, with or without glitter, using a template. Each figure is partly sewn together and partly glued together. The figures are stuffed with wool and the mouth and eyes on the head are drawn with a black textile marker.
How to do it
1
Print and cut out the template which is available as a separate PDF-file for this idea. Copy the parts onto felt and cut out. (NB: cut two pieces for the body).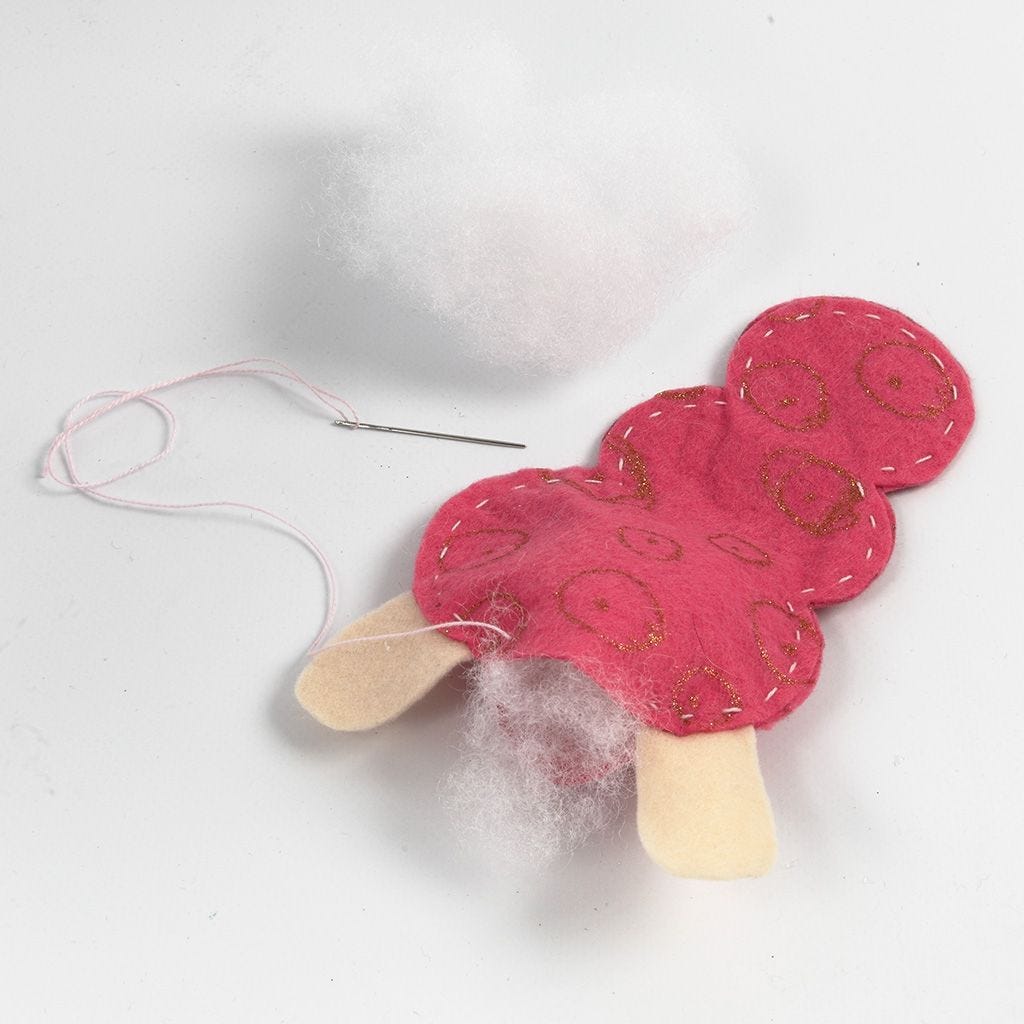 2
Thread mercerised cotton yarn onto a needle and sew the two body pieces together with tacking stitches. Place the feet at the bottom between the two layers of felt and sew them on. NB: Leave an opening for the carded wool (or similar) stuffing and sew the opening together.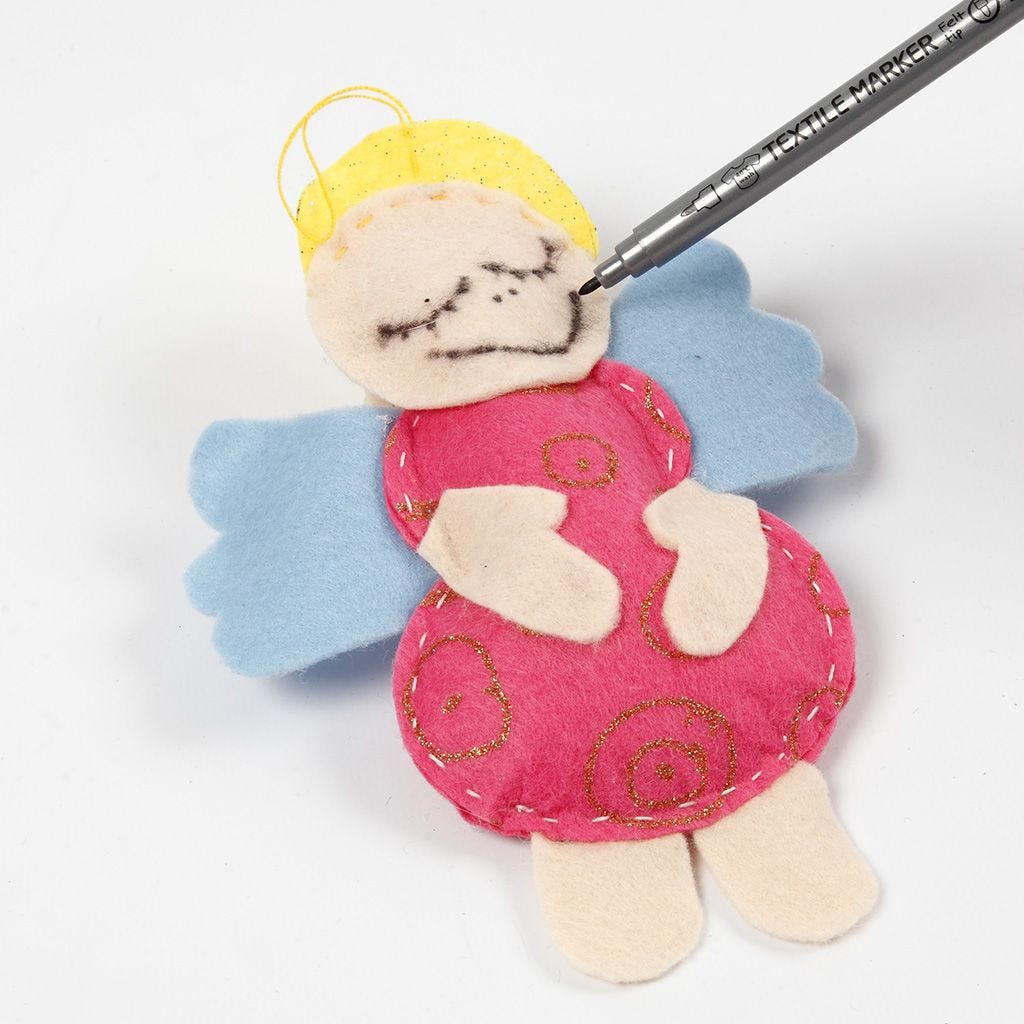 3
Glue on the head and hands using Clear Multi Glue Gel and draw the facial features on the head using a black textile marker. Cut a long piece of mercerised cotton yarn and sew the halo onto the top of the head. Use the rest of the cotton yarn for hanging.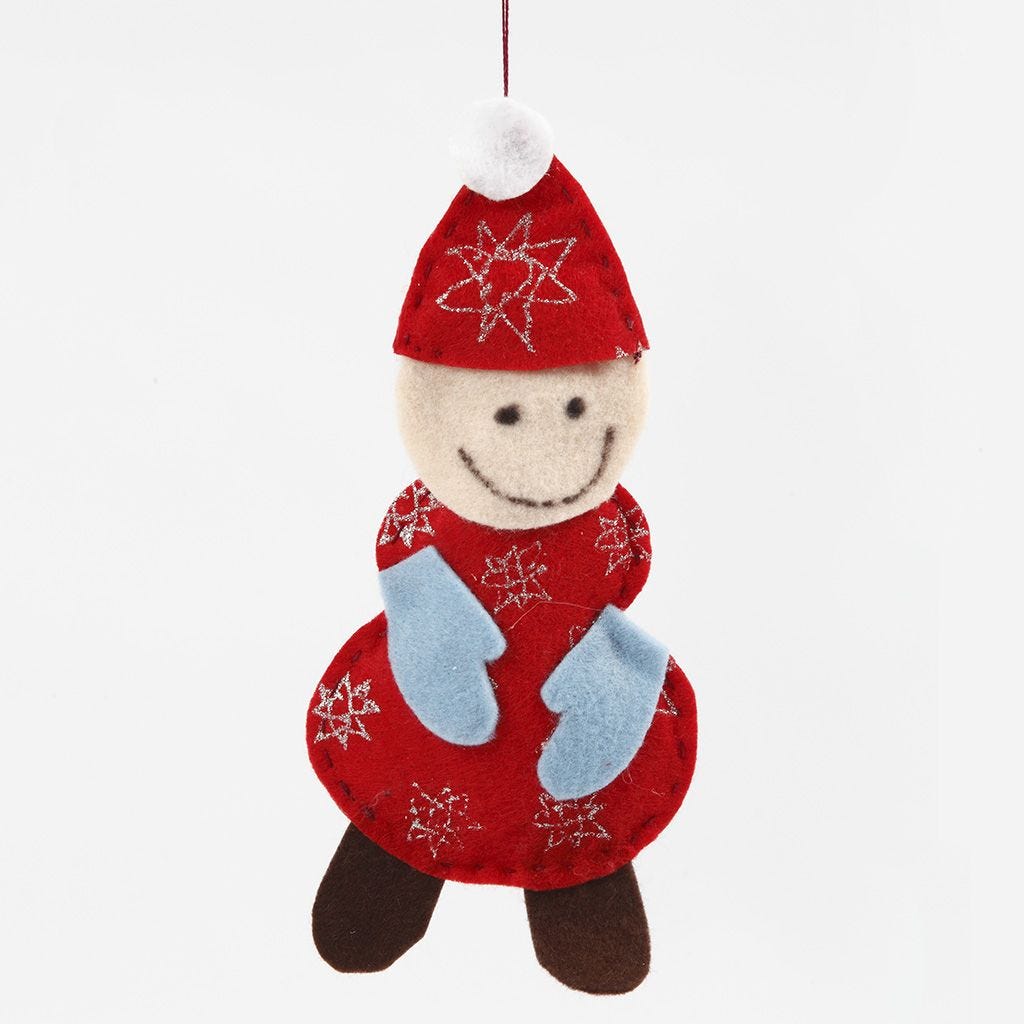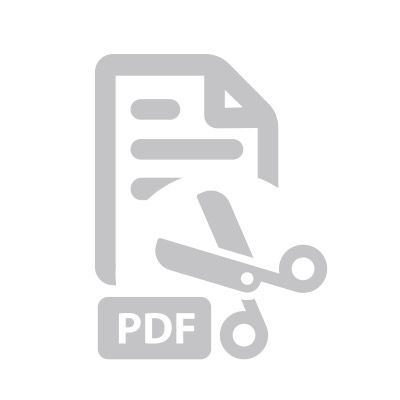 Attached file:
Download