This African-inspired painting is simple to make with structure paste and stamps. How to do it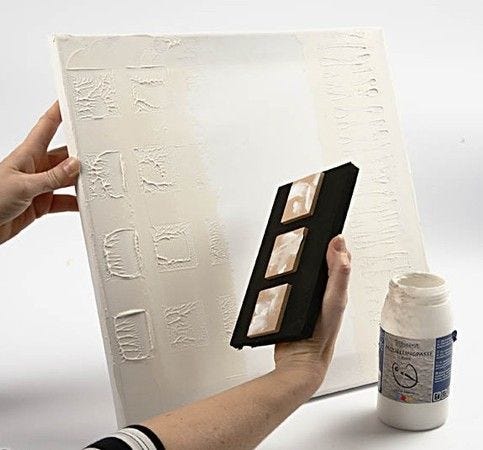 1
Spread a layer of structure paste onto the right and left side of the canvas. Press down the foam stamp to form a pattern. Let the picture dry completely.
2
Use plenty of water when you apply the Pigment Acrylic paint with a wide brush. Vary the colours across the canvas and make some blobs here and there.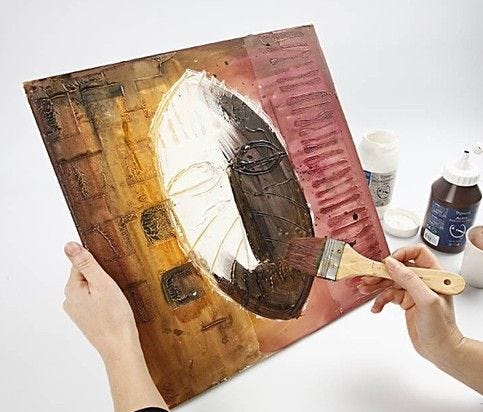 3
When the canvas is completely dry, draw a mask shape, which you then build up with structure paste. Here you can also use foam stamps to create an effect. Let again the picture dry and paint in a desired colour.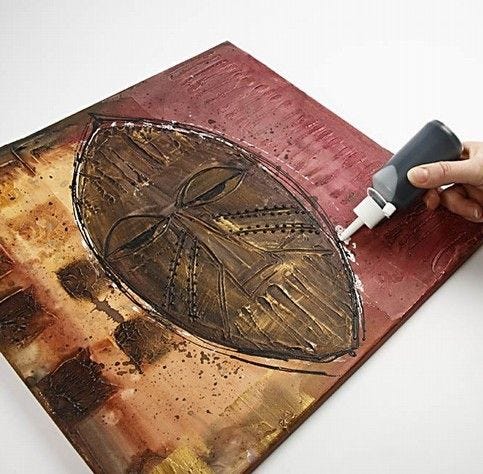 4
Decorate with dots and lines. Use a plastic bottle with a tip. Put some water in the paint in the plastic bottle, so it runs more freely.