An Advent Wreath from a Metal Hanging Decoration decorated with Spruce, Pine Cones and Miniature Figures
An Advent Wreath from a Metal Hanging Decoration decorated with Spruce, Pine Cones and Miniature Figures
Make this beautiful Advent wreath from a metal hanging decoration decorated with spruce, pine cones, artificial berries and miniature figures and place it on a tray. We have used four candle holders for the pillar candles.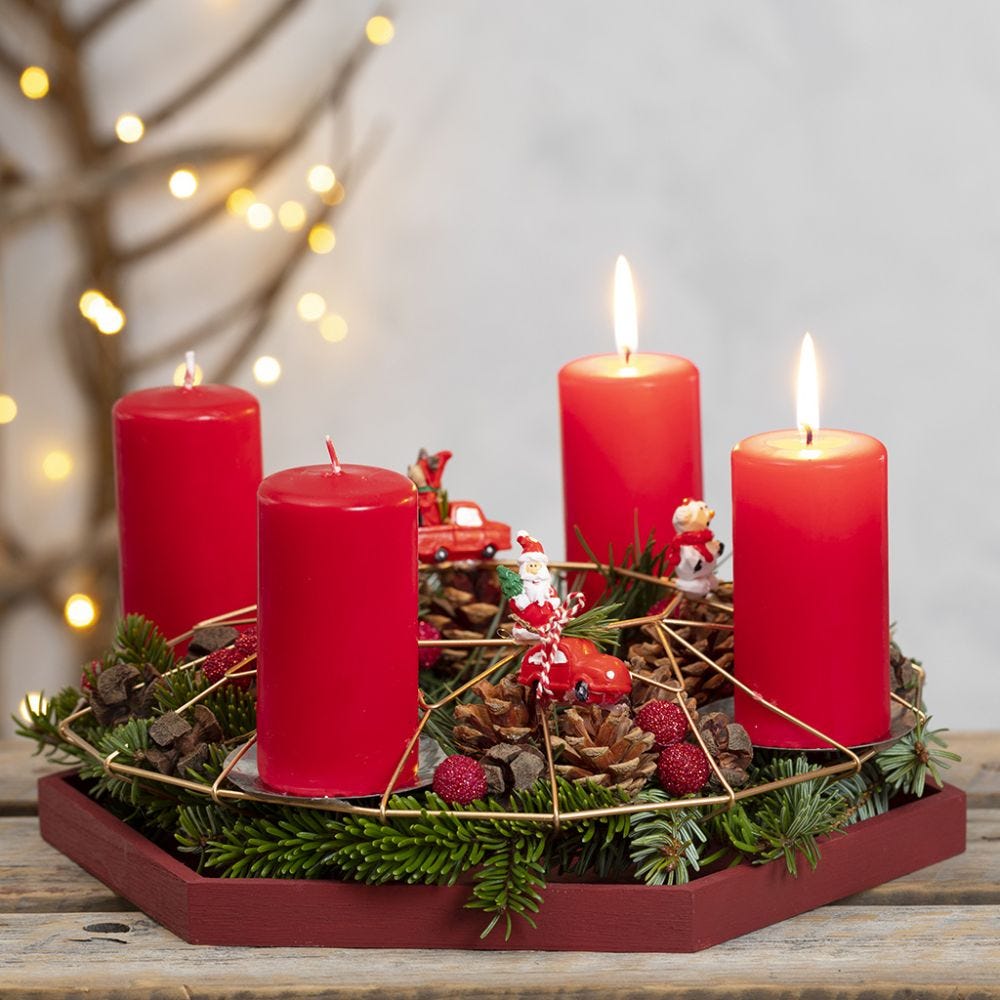 How to do it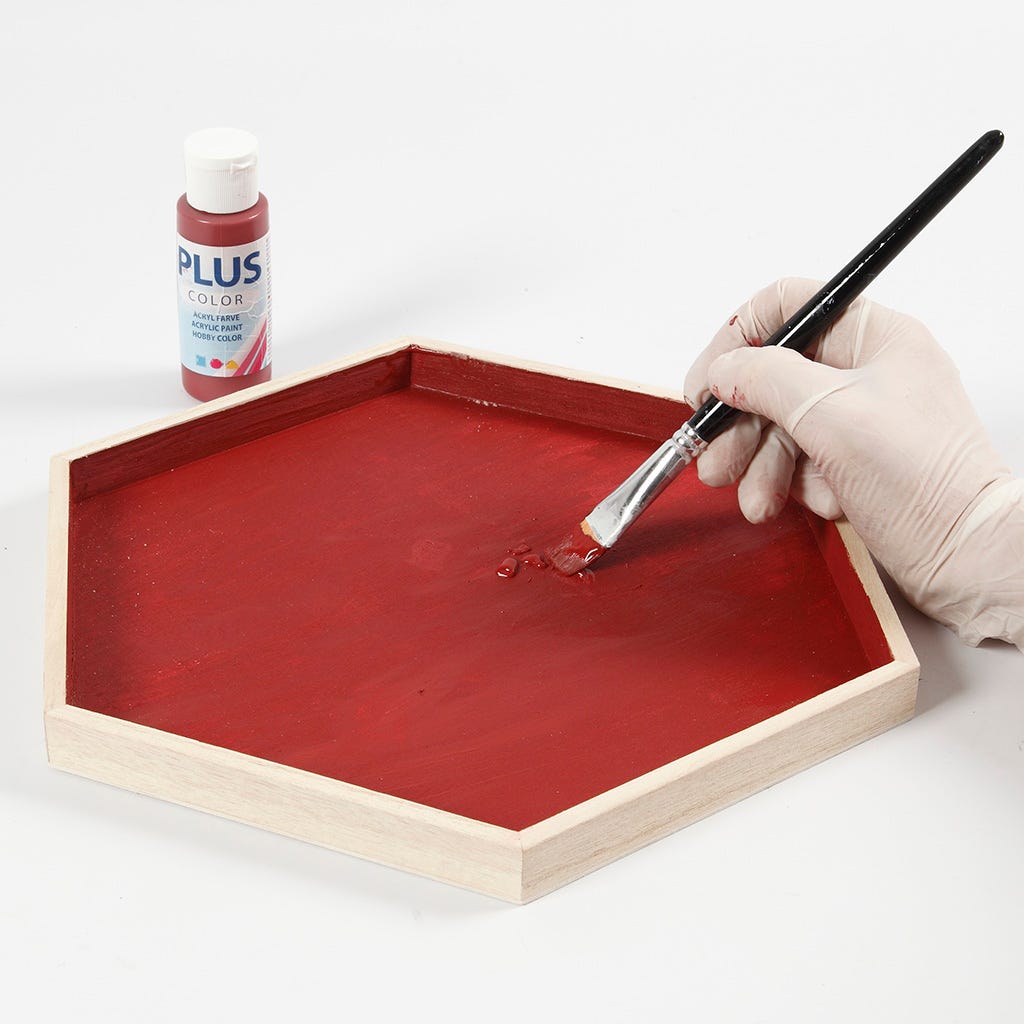 1
Paint the tray with red craft paint.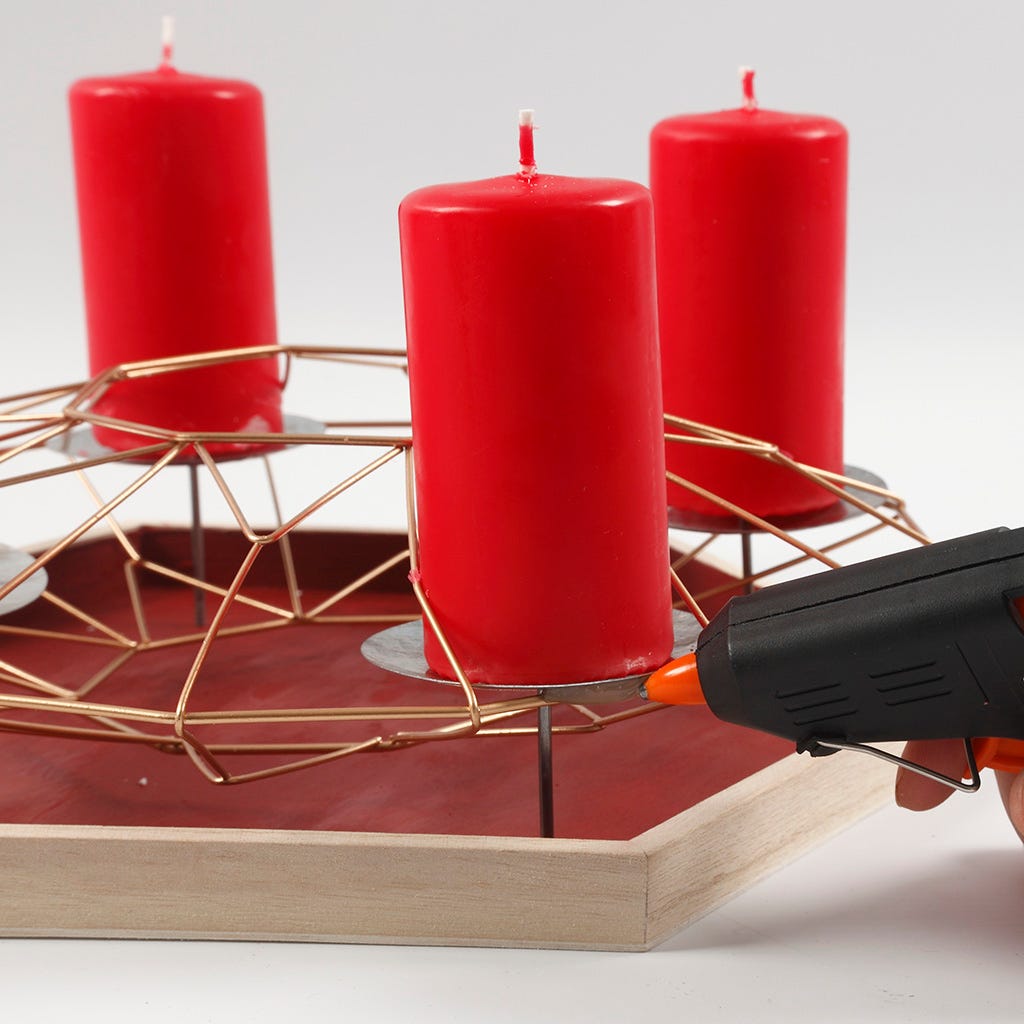 2
Insert the candle holders inside the metal hanging decoration and glue them in place. The four candle holders will function as four feet for the Advent wreath to stand on.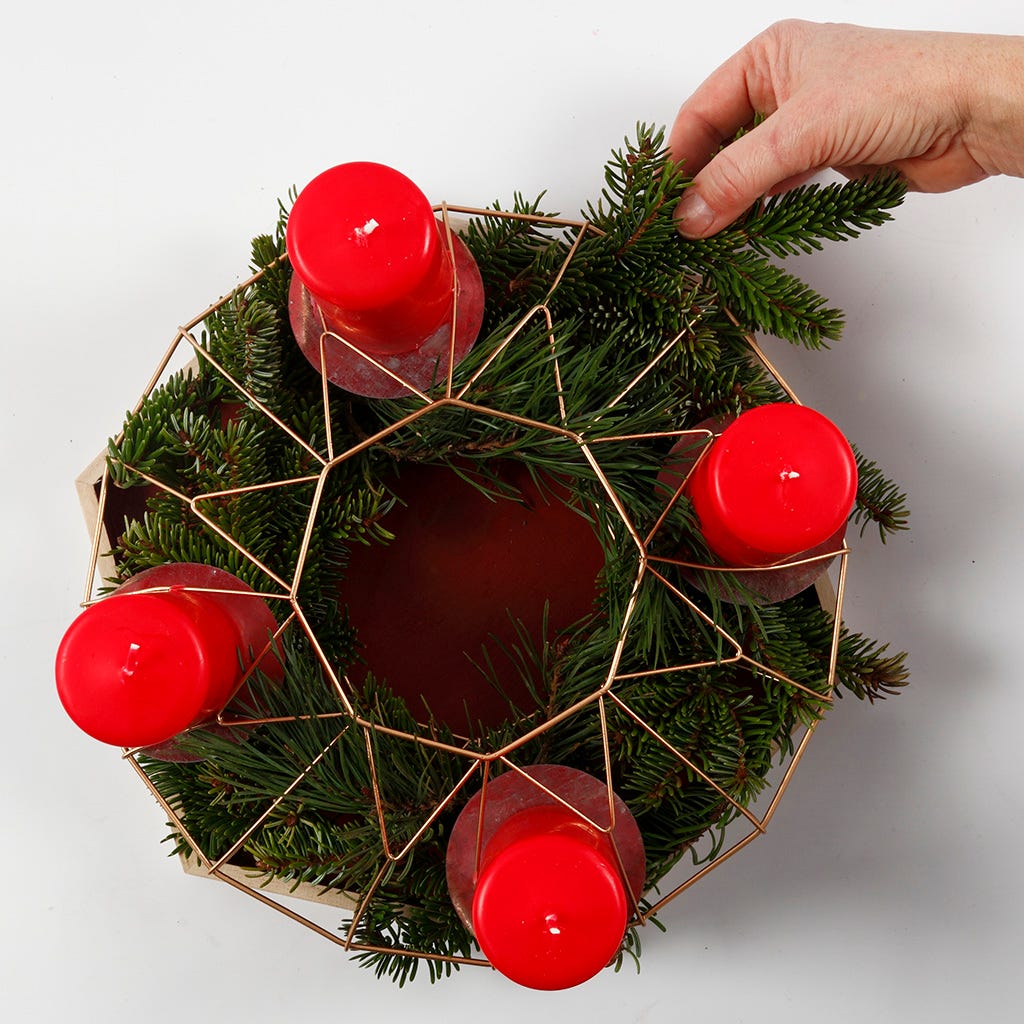 3
Insert the spruce into the wreath and make sure that only a few of the branches' tips break the shape of the wreath. You may glue some of the tips in place onto the metal hanging decoration to keep them in place.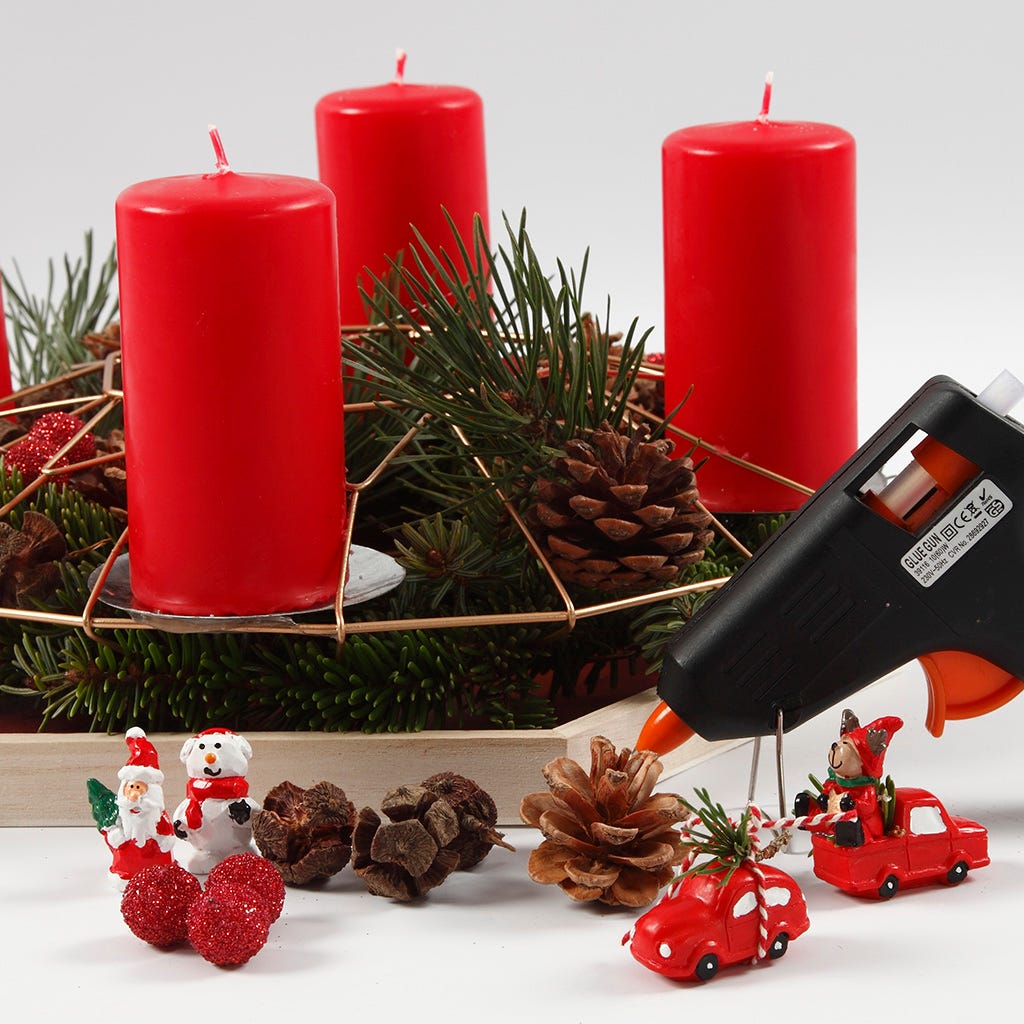 4
Glue various pine cones and baubles between the spruce twigs to fill the wreath without breaking the shape or covering the metal. Finish by gluing small miniature cars and Christmas figures onto the wreath.