An Advent Calendar with a Mix of Folding Gift Boxes and Paper Bags
An Advent Calendar with a Mix of Folding Gift Boxes and Paper Bags
These Advent calendar presents are placed in folding gift boxes and paper bags with the Nutcracker design. The presents are decorated with gold numbers and attached by a ribbon onto a stick. How to do it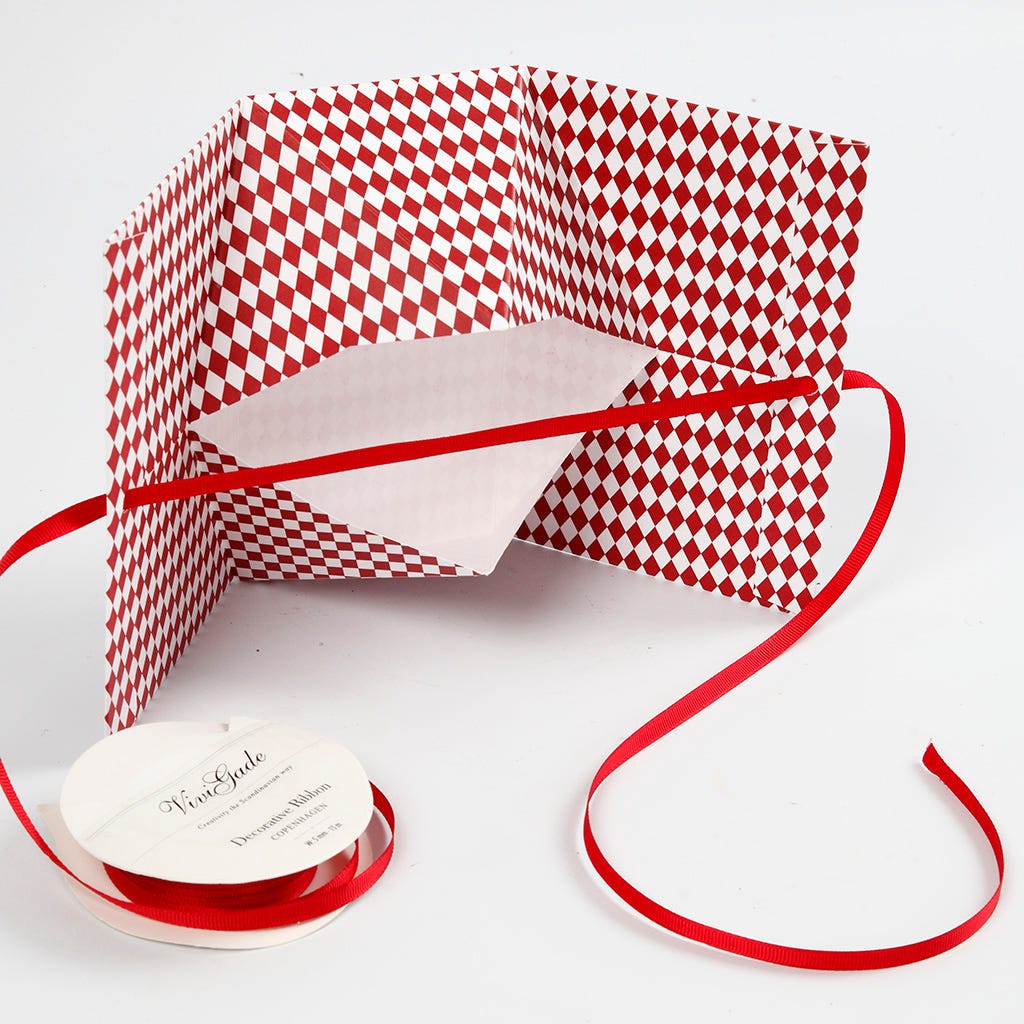 1
Assemble the folding gift boxes with a ribbon. Tie on another ribbon for hanging.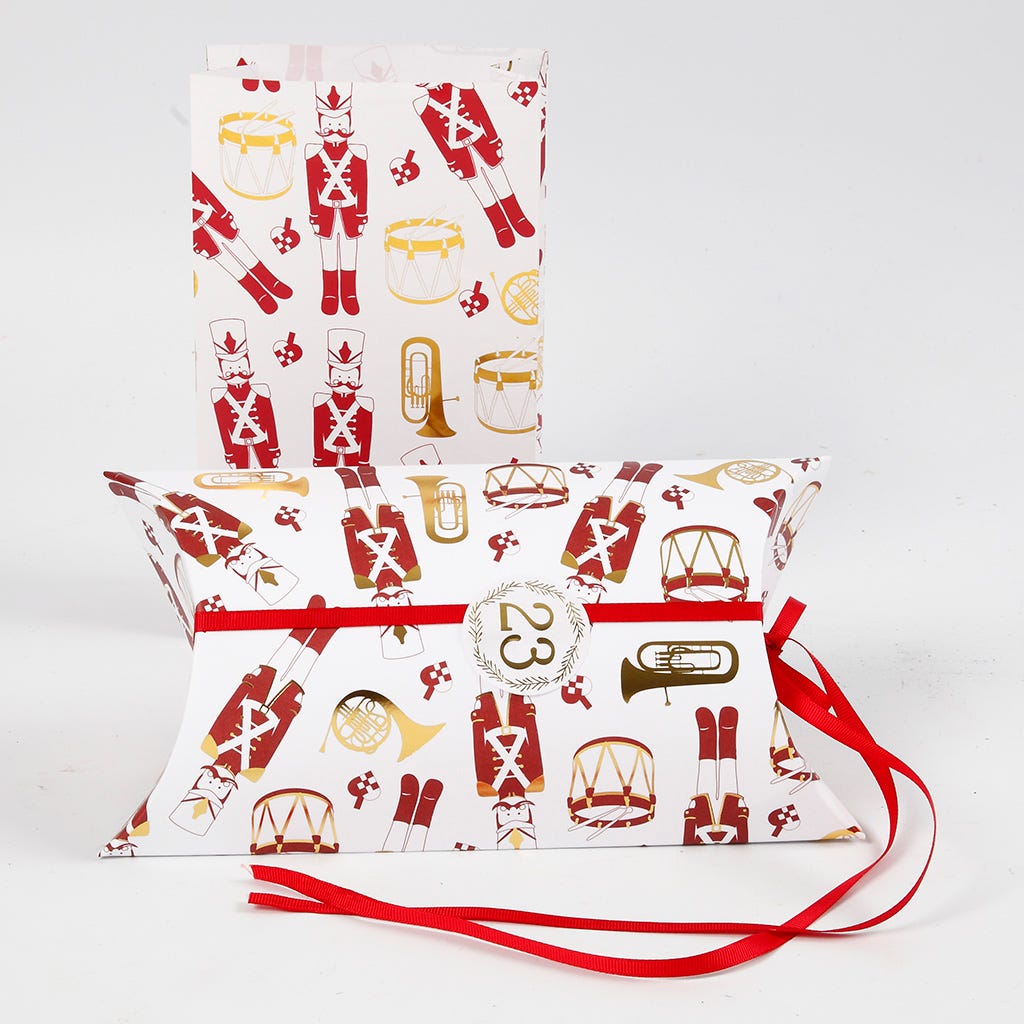 2
Attach self-adhesive numbers to all the presents.
3
Tie the presents onto a stick and attach an LED light string.
Copyright © 2013-present Magento, Inc. All rights reserved.