An Advent Calendar from Fabric Bags with a Numbered Sticker on Manilla Tags
An Advent Calendar from Fabric Bags with a Numbered Sticker on Manilla Tags
Use fabric bags for Advent calendar presents and use them year after year. The bags are decorated with stickers with numbers attached onto manilla tags, tied onto the bags with red decorative ribbon. How to do it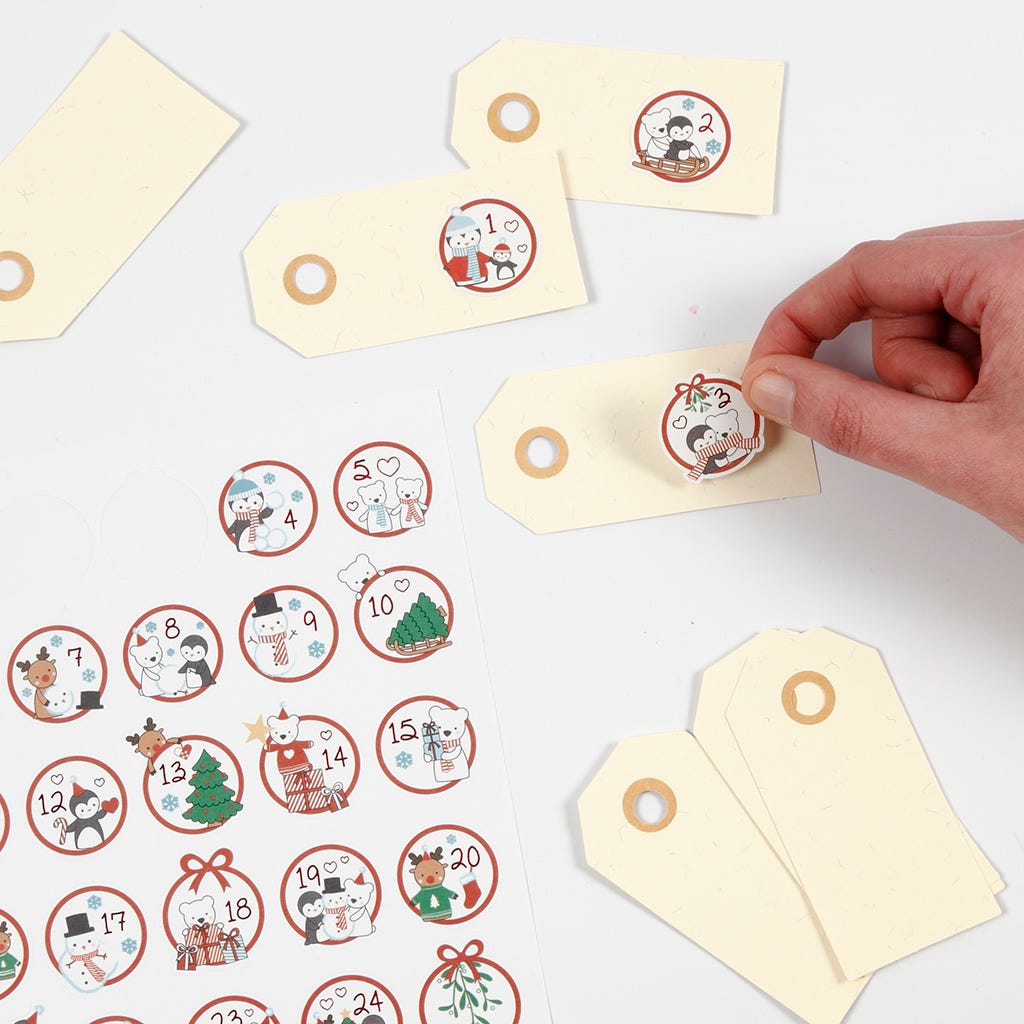 1
Attach numbered stickers onto manilla tags.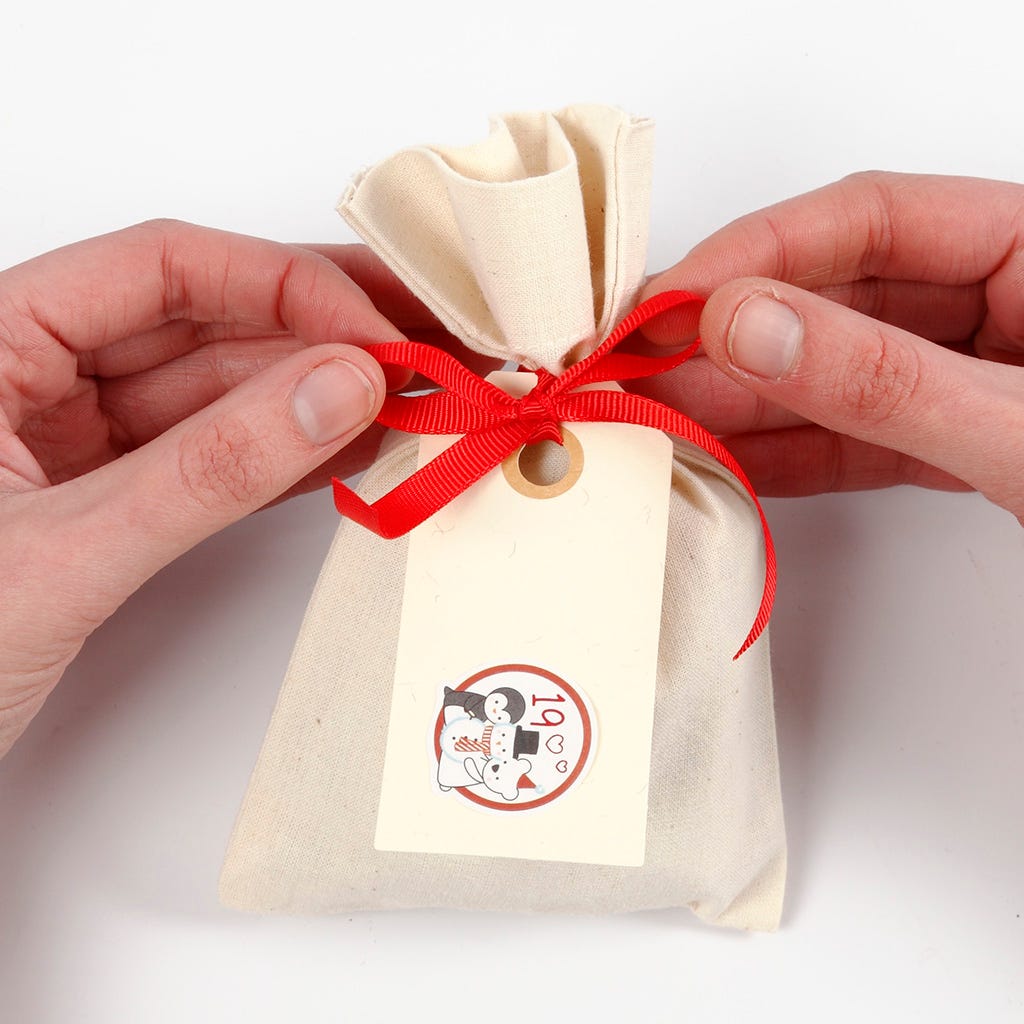 2
Tie the manilla tag onto the fabric bag, thus fastening it.