These little chaps on springs are made from pom-poms which are glued onto a spring. The spring is made from coloured bonsai wire. Use a glue gun when attaching the parts. Silk Clay is shaped into feet.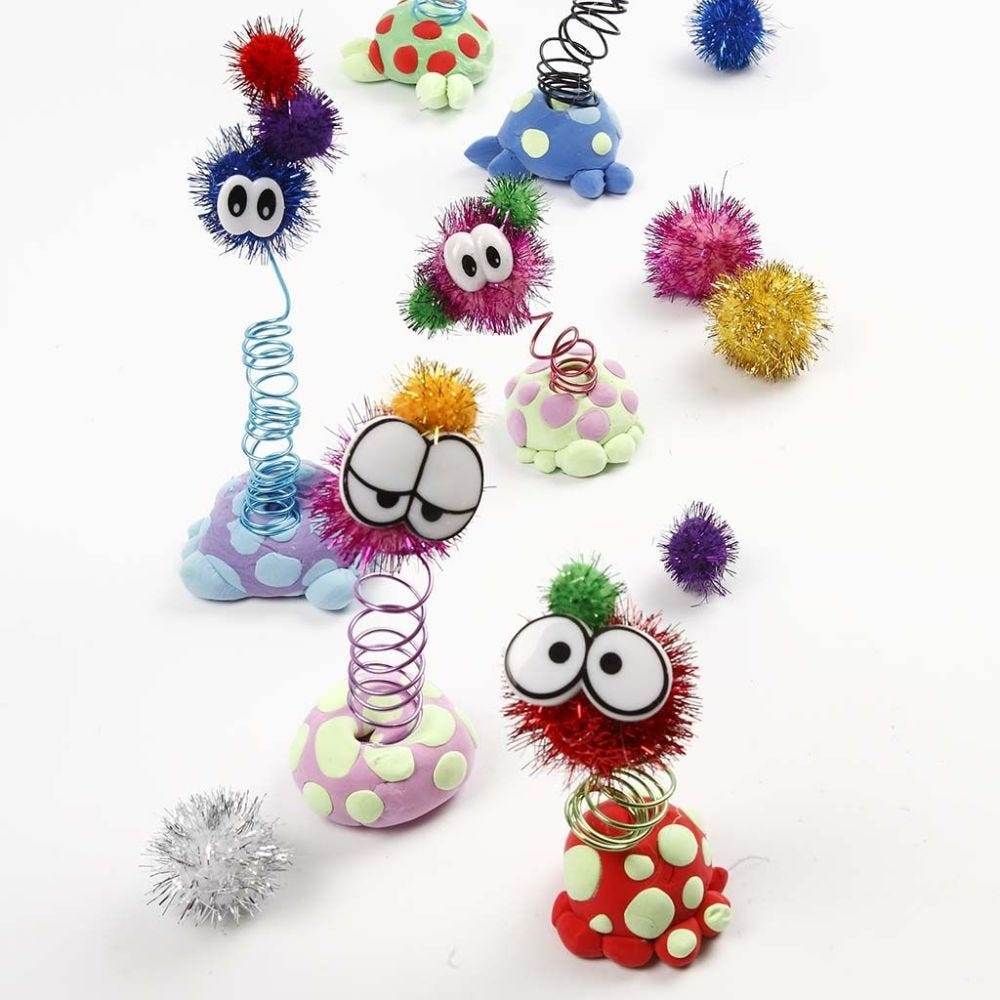 How to do it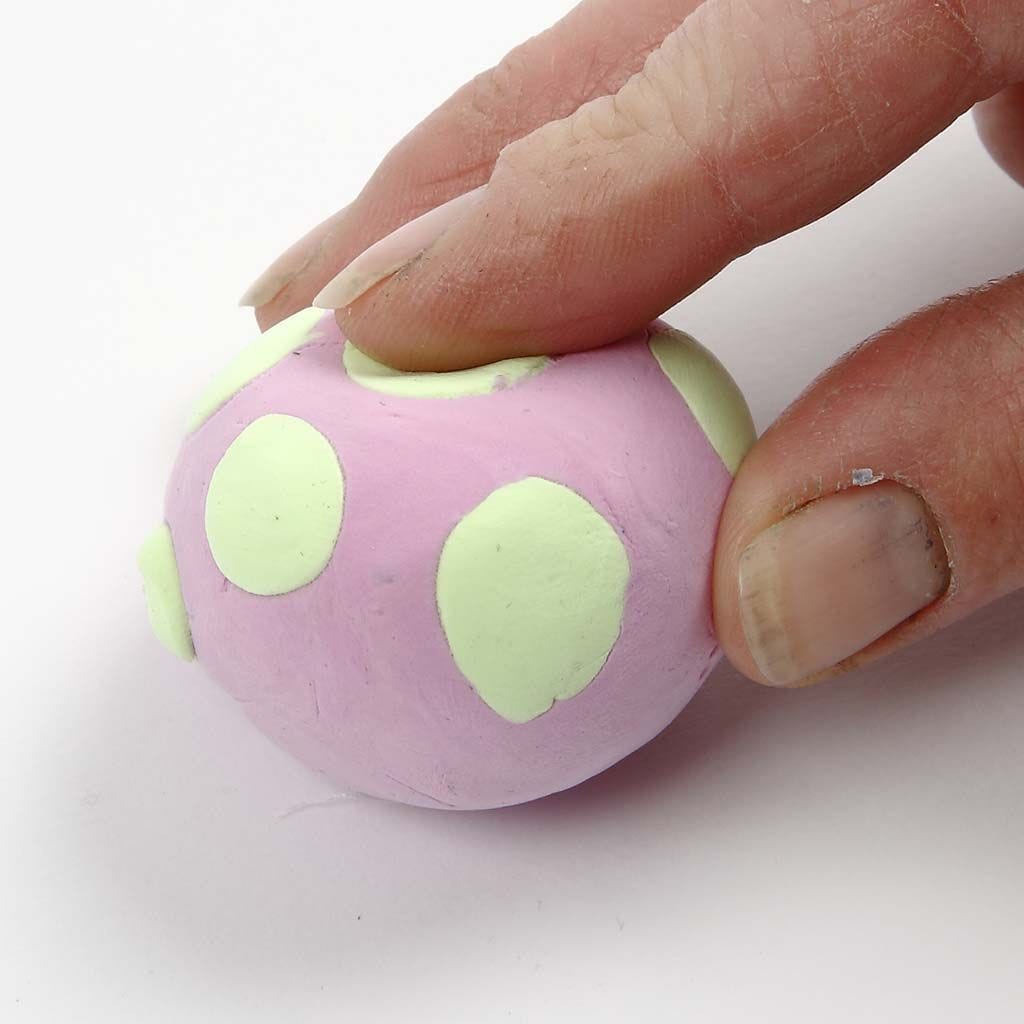 1
Roll a ball of Silk Clay. Attach small balls of different colour of Silk Clay onto the Silk Clay ball for dots. Twist a piece of bonsai wire around a pencil to make a spring and push this into the Silk Clay ball.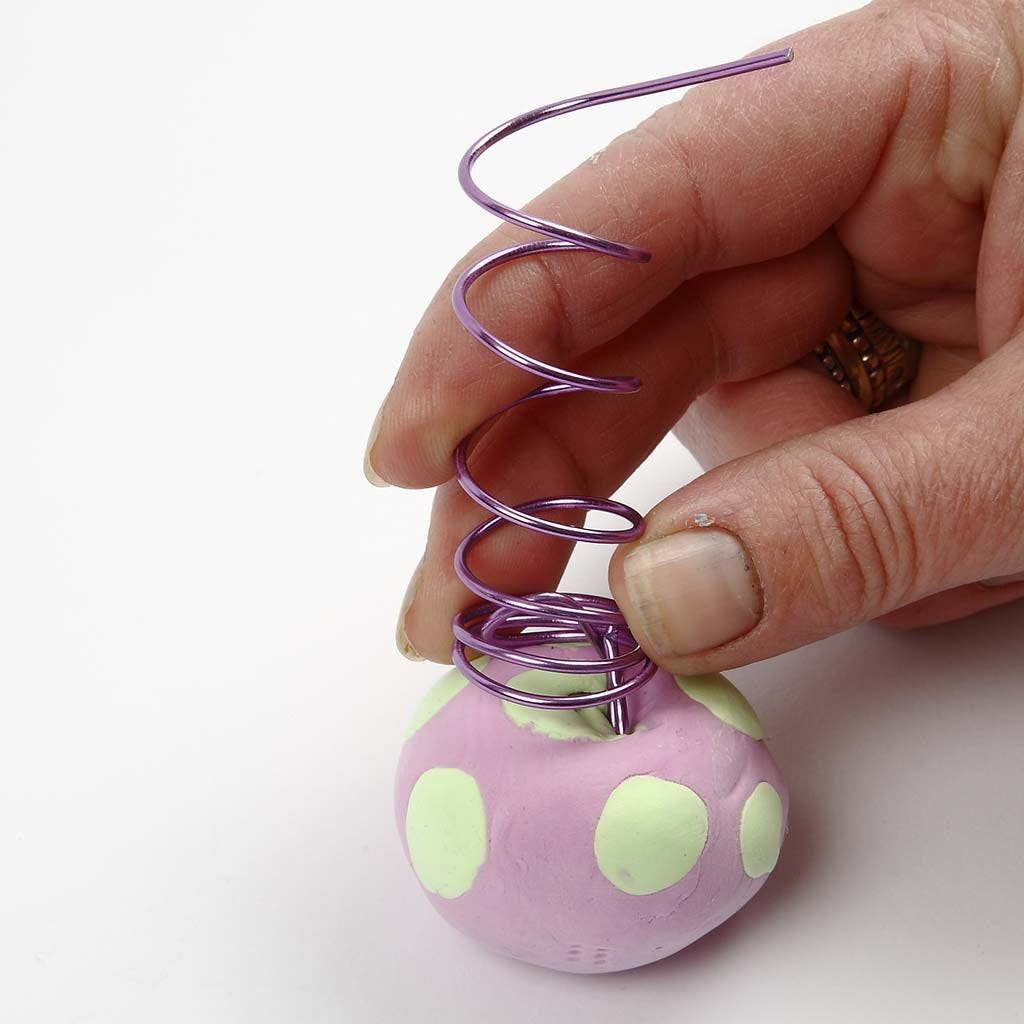 2
Glue glitter pom-poms together and then onto the bonsai wire with a glue gun. Finally glue on funny eyes.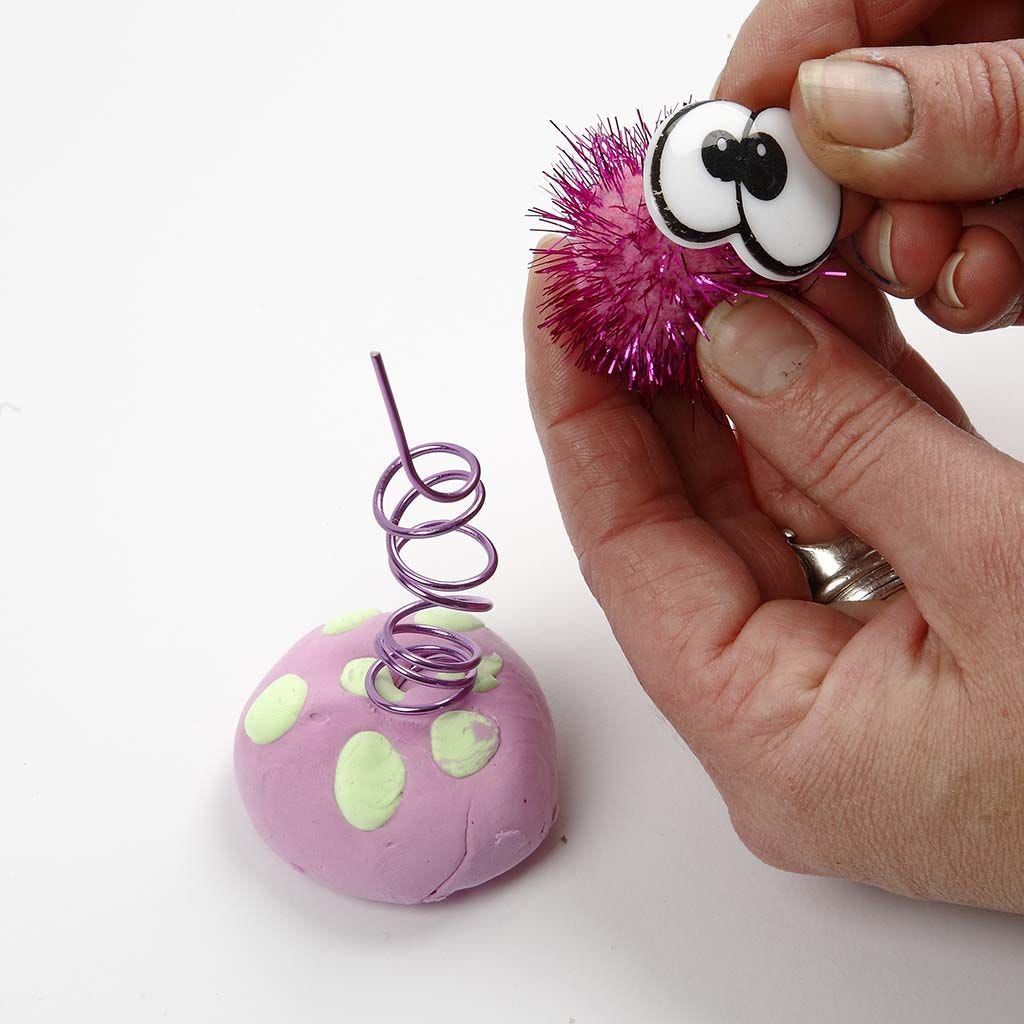 Copyright © 2013-present Magento, Inc. All rights reserved.