Æsker malet med Plus Color. Dekoreret med læder, servietter og krakeleringslak. How to do it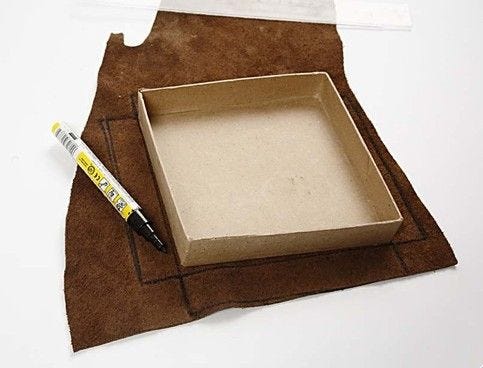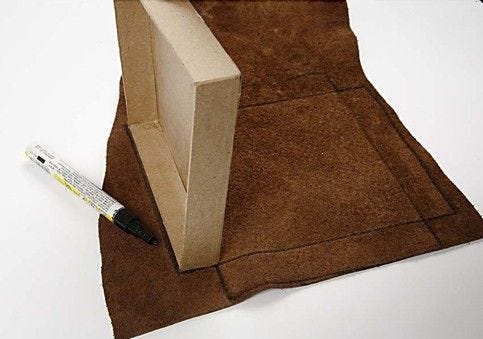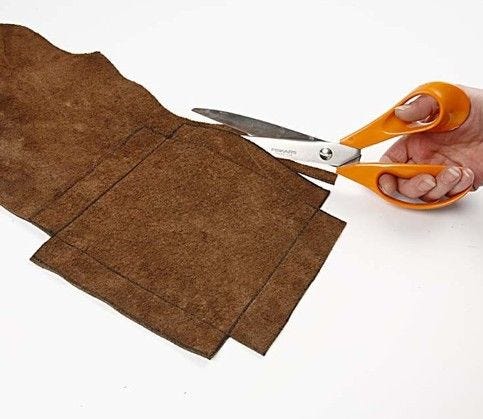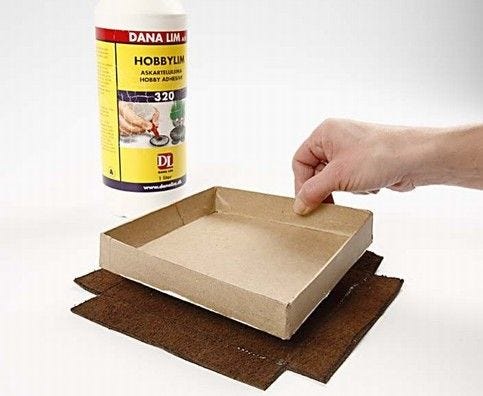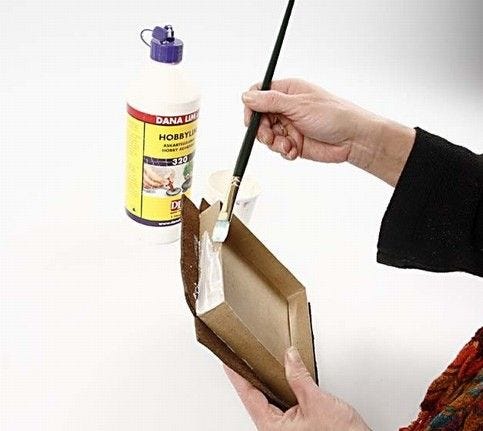 6
Lim derefter siderne fast.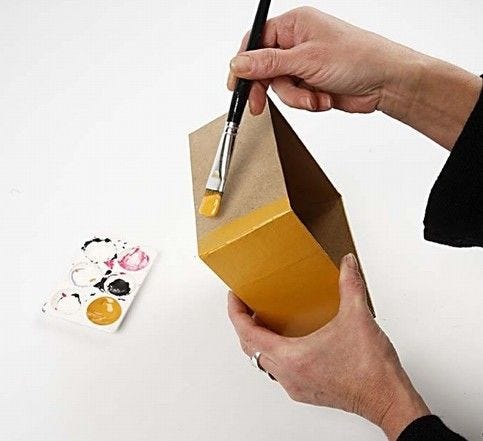 7
Mal æsken med Plus Color gul.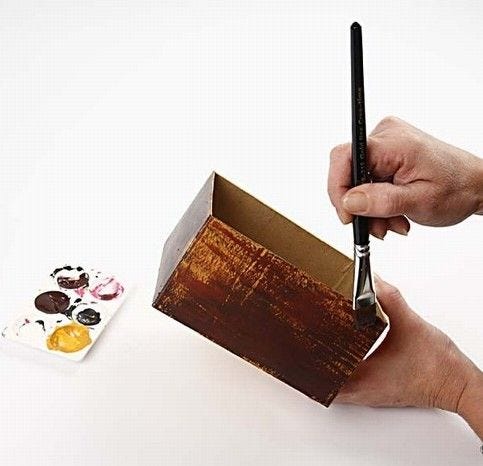 8
Når malingen er tør stryges et tyndt lag brun maling ovenpå, så den får det slidte look.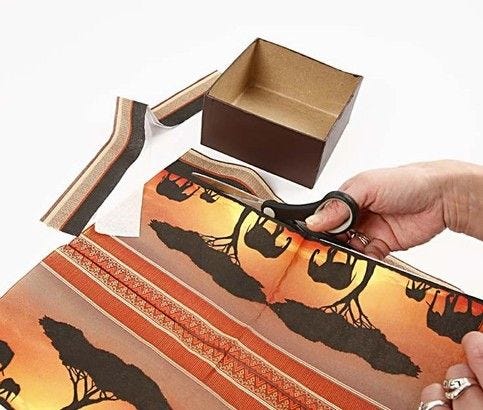 9
Mal æsken. Mål æskens sider og klip motivet ud i servietten.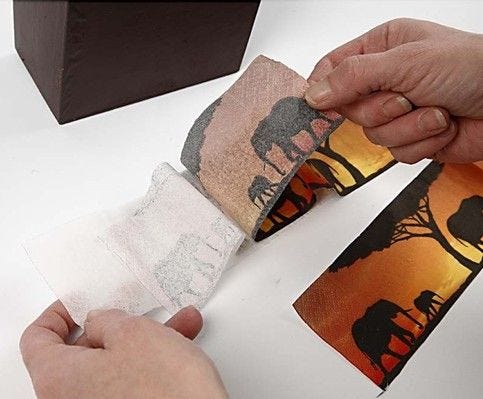 10
Fjern de to hvide lag af servietten, så kun det øverste lag er tilbage.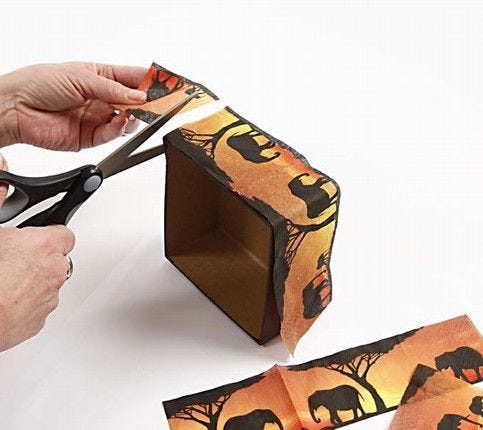 11
Læg servietten omkring æsken og klip det overskydende af.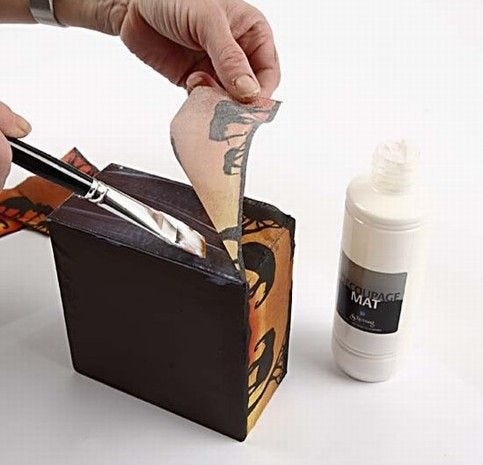 12
Lim servietten fast med Decoupage Lak.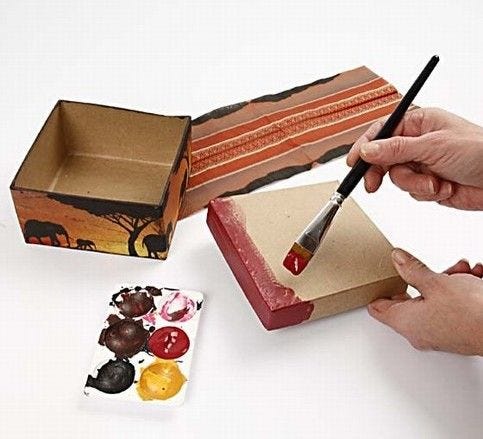 13
Dekorer låget på samme måde.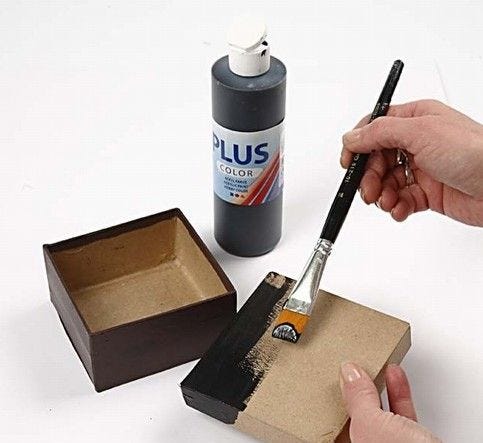 14
Mal med Plus Color æskens bund brun og låget sort.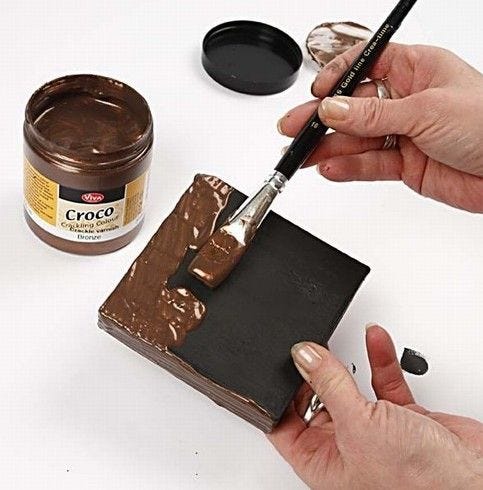 15
Læg et tykt lag krakeleringslak på låget - ca. 2 mm. Lad lufttørre. Krakeleringen vil begynde efter et par timer, men hele processen tager 24 timer.
Copyright © 2013-present Magento, Inc. All rights reserved.