Eggs decorated with pressed and dried flowers
Decorate plastic Easter eggs with dried flowers and glue them in place with decoupage varnish.
How to do it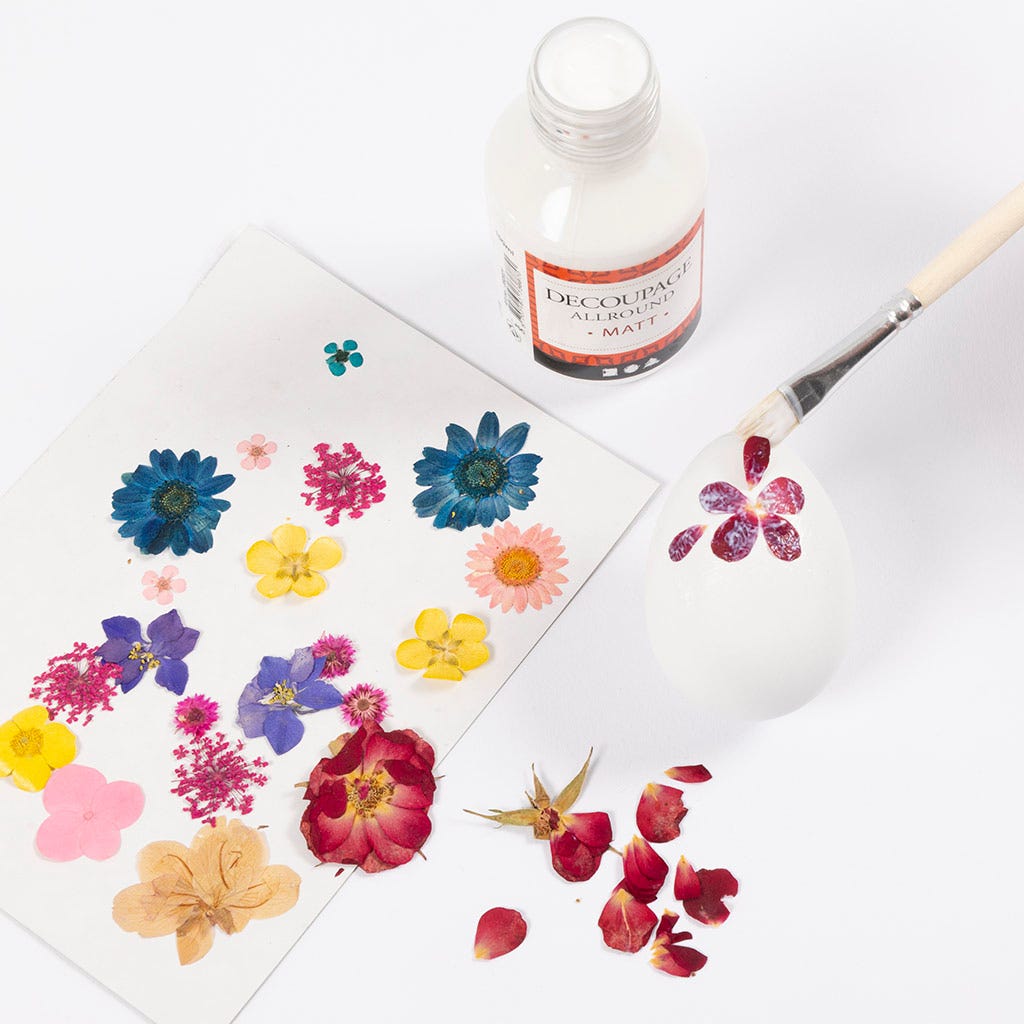 1
Decorate plastic eggs with dried flowers – use either individual leaves or whole flowers. Brush a layer of decoupage varnish onto the egg and carefully add leaves and flowers to the varnish with the brush. Do not paint, but instead dab the leaves on. Once the entire egg is decorated, give it an extra layer of lacquer.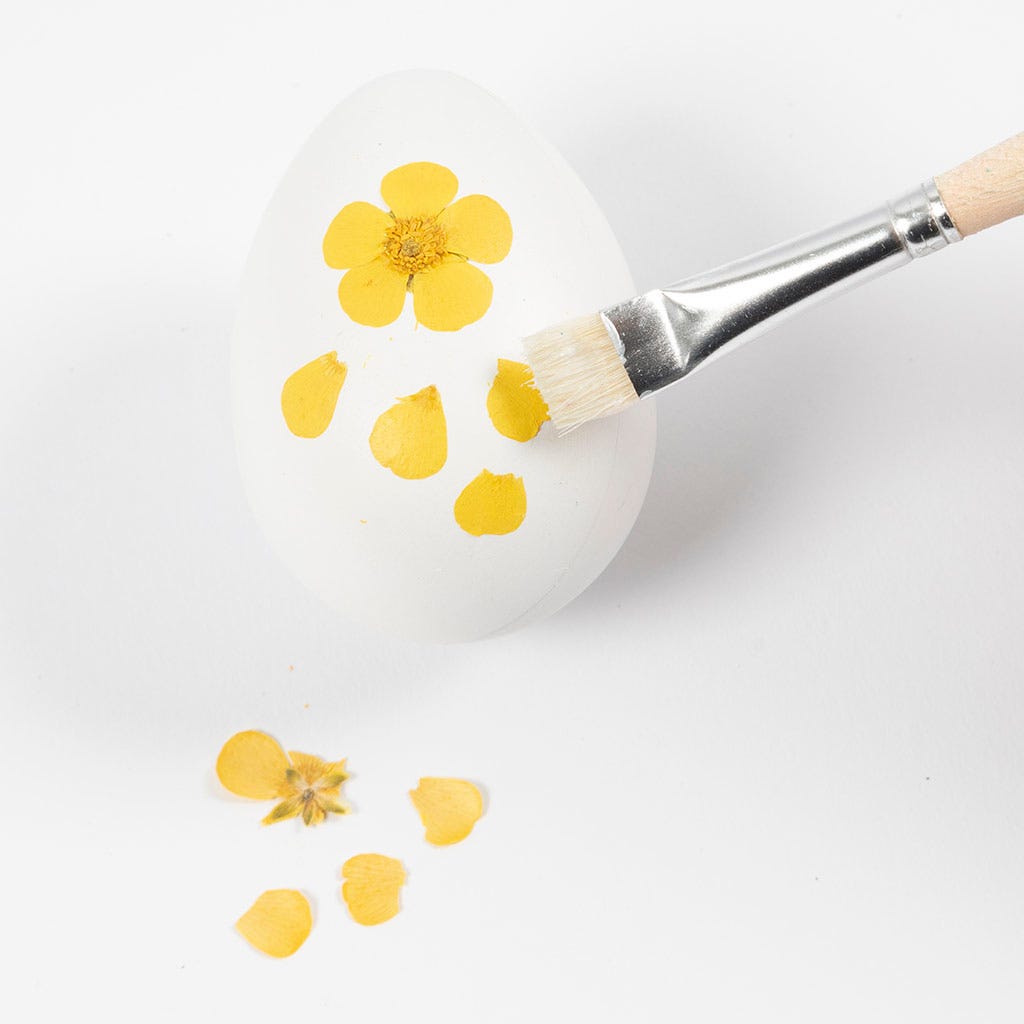 2
Here, a whole flower and individual leaves have been used.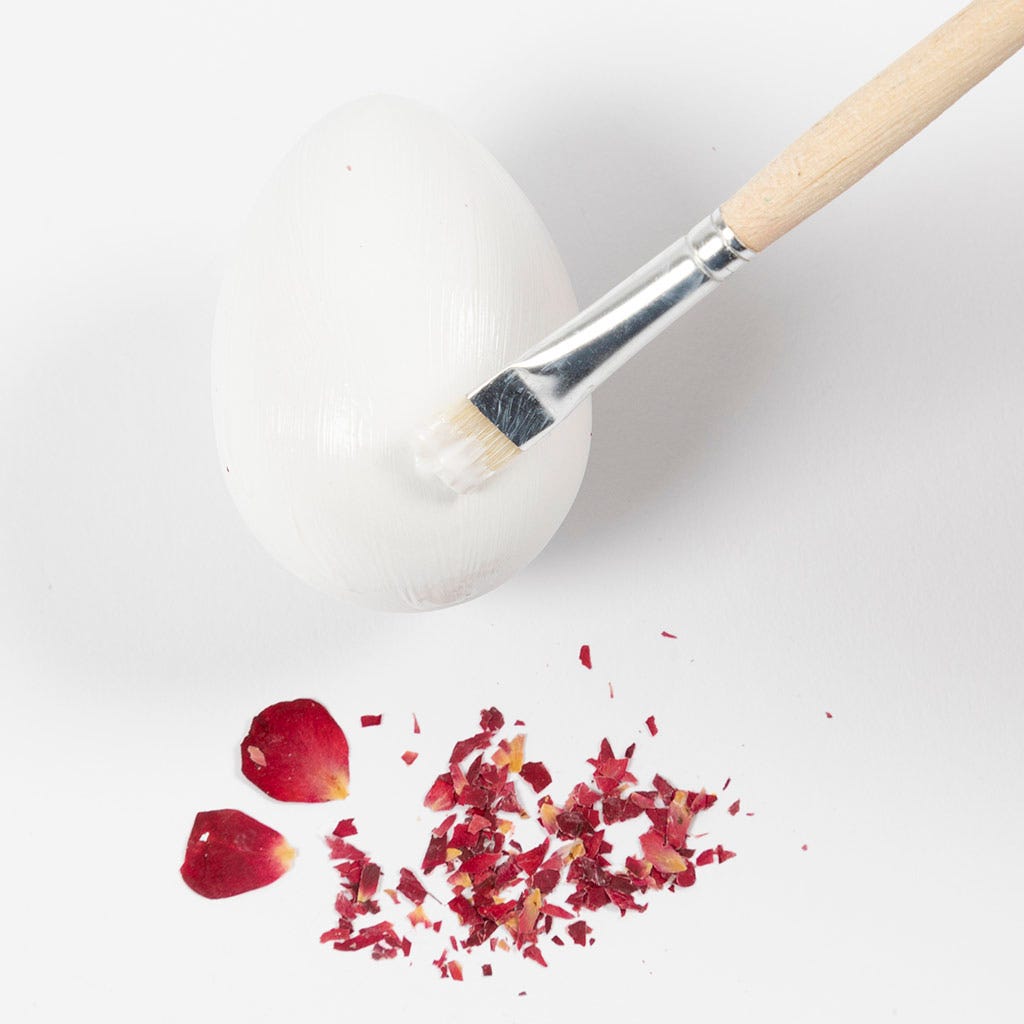 3
Brush a layer of decoupage varnish all over the egg.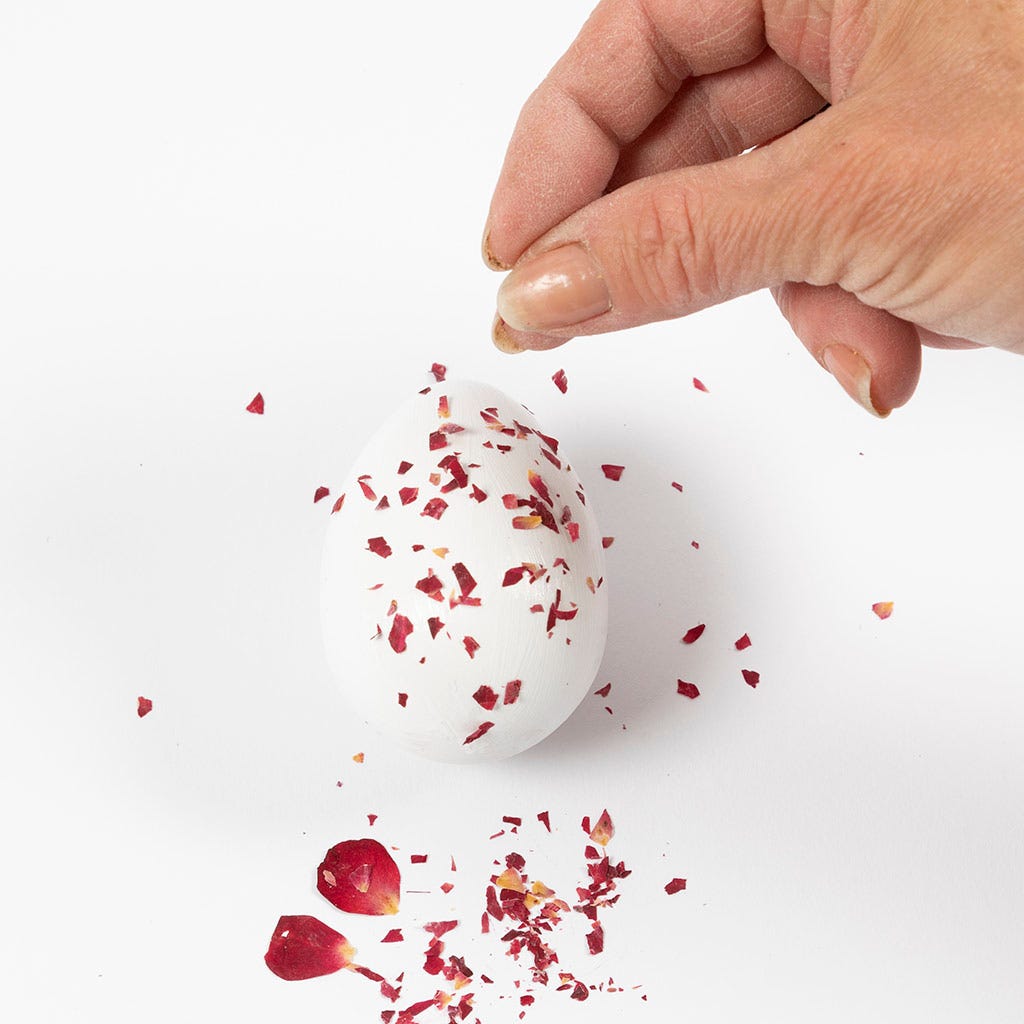 4
Sprinkle crushed petals into the lacquer and press firmly with a brush. Once the egg is dry, give it an extra coat.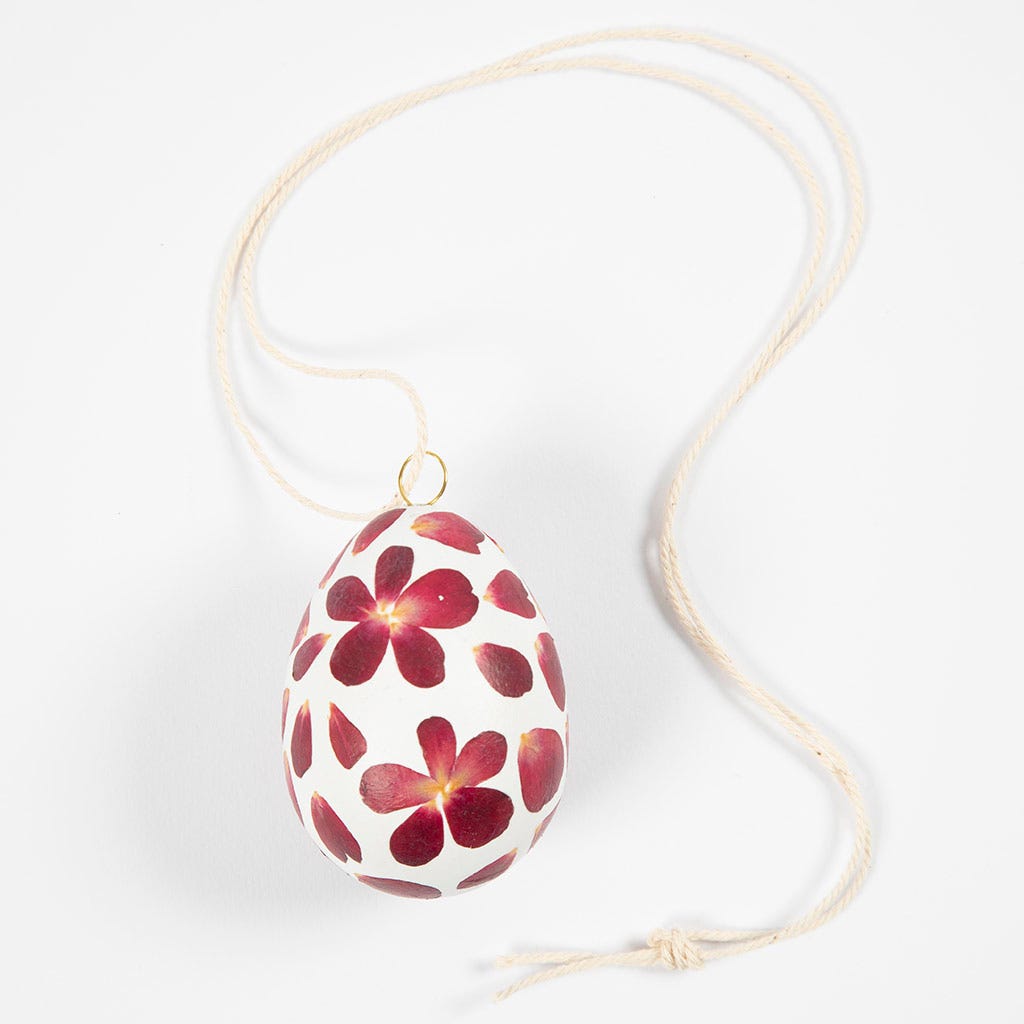 5
Attach the hanger and string to the egg.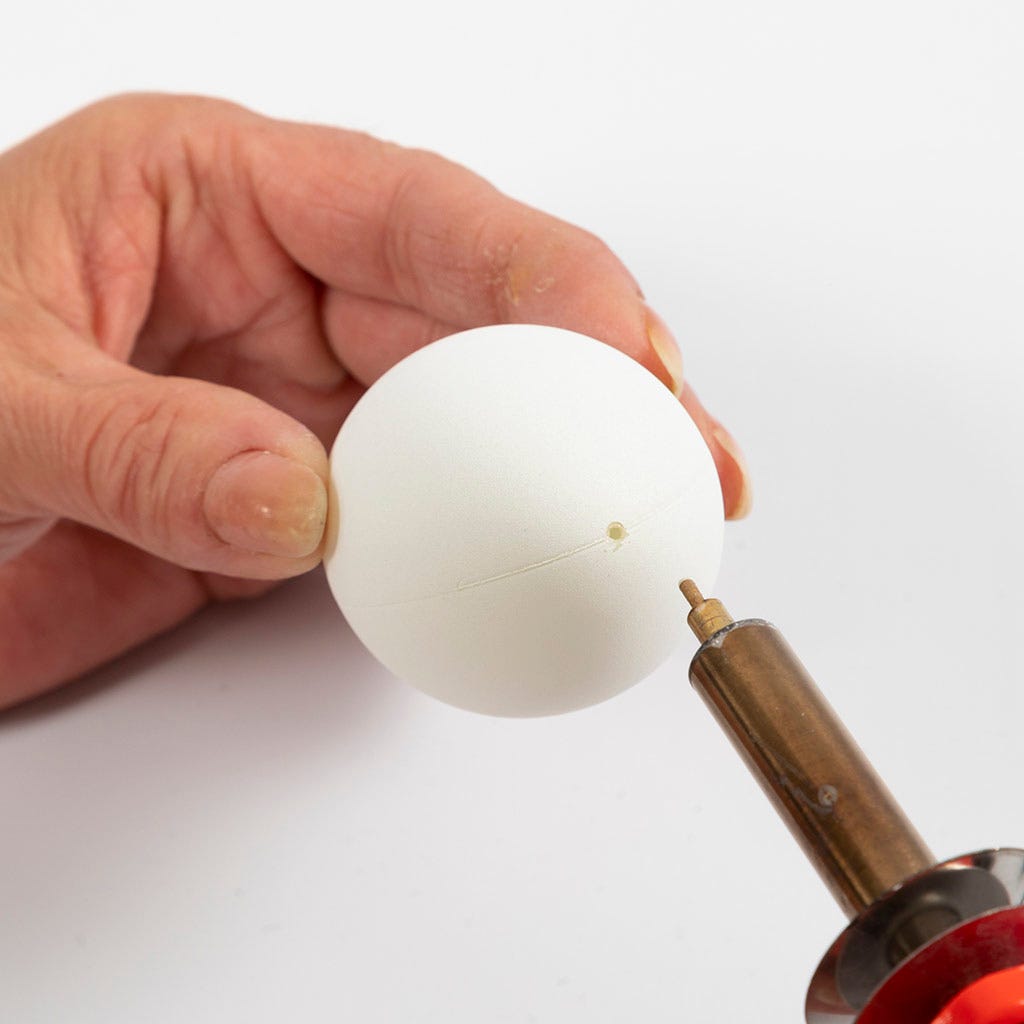 Tip
If the egg has no hole, there are two solutions – either burn a hole at the top with the smallest point of an electric burner, or prick the bottom with a small, hard stick.