Acrylic Stars, decorated with Felt Snowflakes and Graphics
Acrylic Stars, decorated with Felt Snowflakes and Graphics
Felt snowflakes are glued onto both sides of these flat stars which are made from transparent acrylic. They are decorated further with small stars, randomly drawn on with a white Uni Posca marker. A piece of natural hemp is attached for hanging.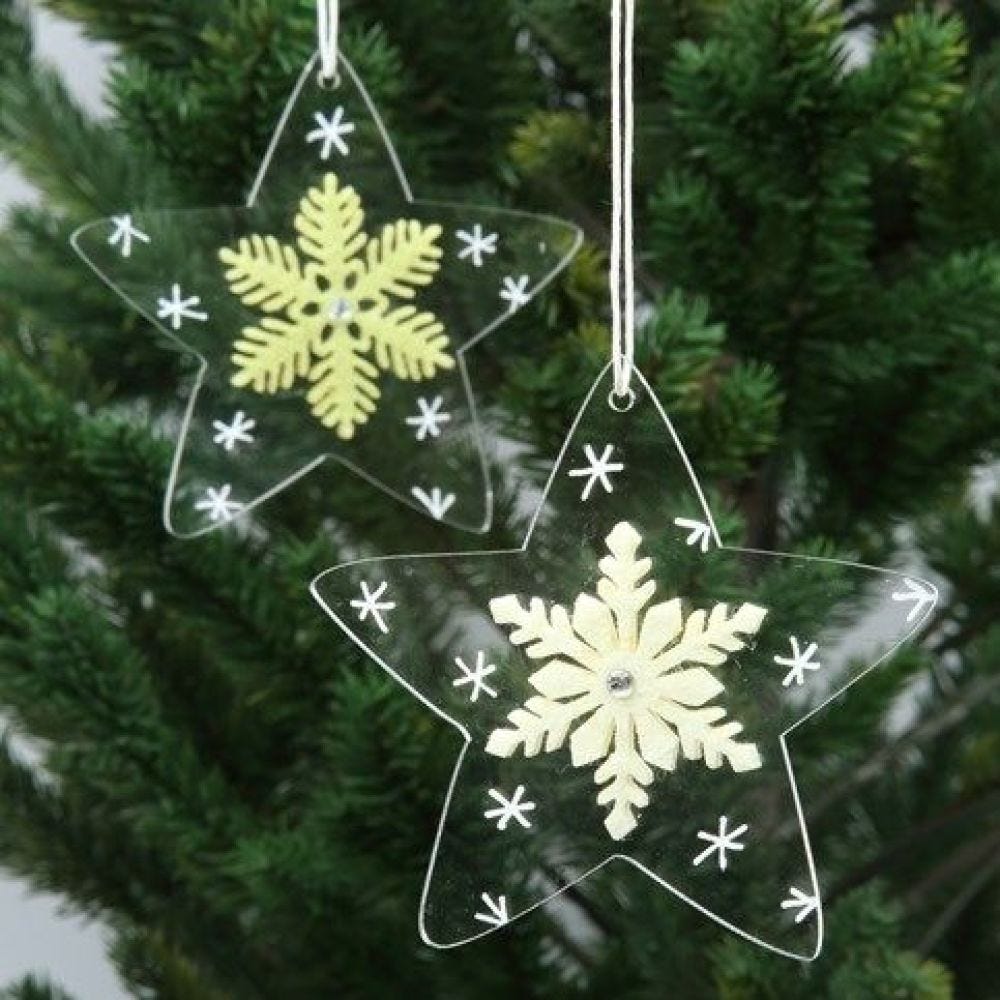 How to do it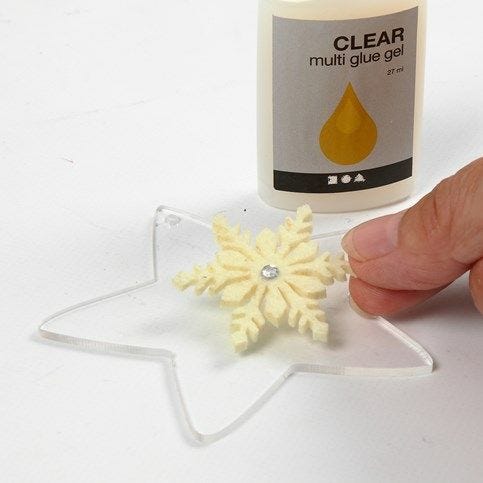 1.
Glue a felt snowflake onto each side of the acrylic star, using Clear Multi Glue Gel.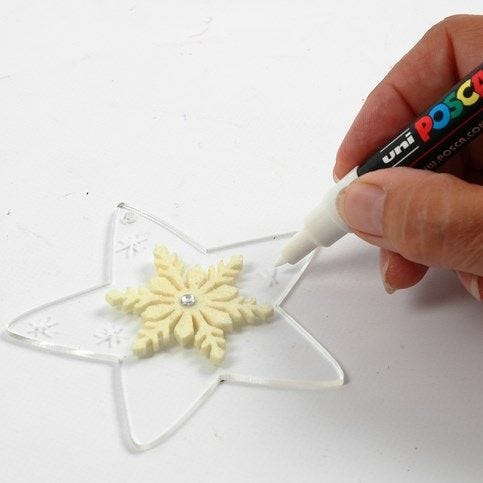 2.
Draw small stars around the felt snowflake and randomly on the acrylic star using a white Uni Posca Marker.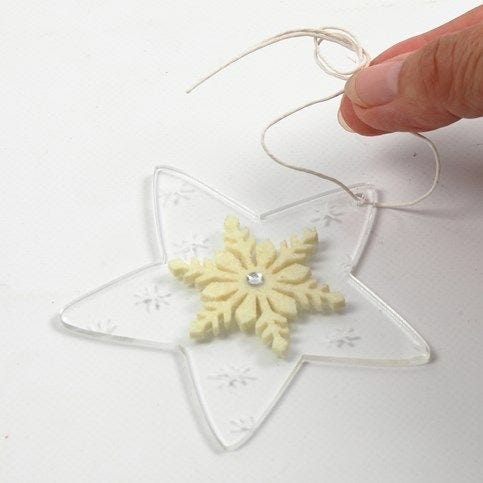 3.
Cut a piece of natural hemp and attach it to the star for hanging.
Copyright © 2013-present Magento, Inc. All rights reserved.