A woven Wall Hanging on a natural Stick
A woven Wall Hanging on a natural Stick
This wall hanging is woven with several yarn qualities and colours on a multi frame. It is fitted onto a natural wooden stick without bark. A piece of twisted yarn is attached onto the loops at each end of the stick for hanging.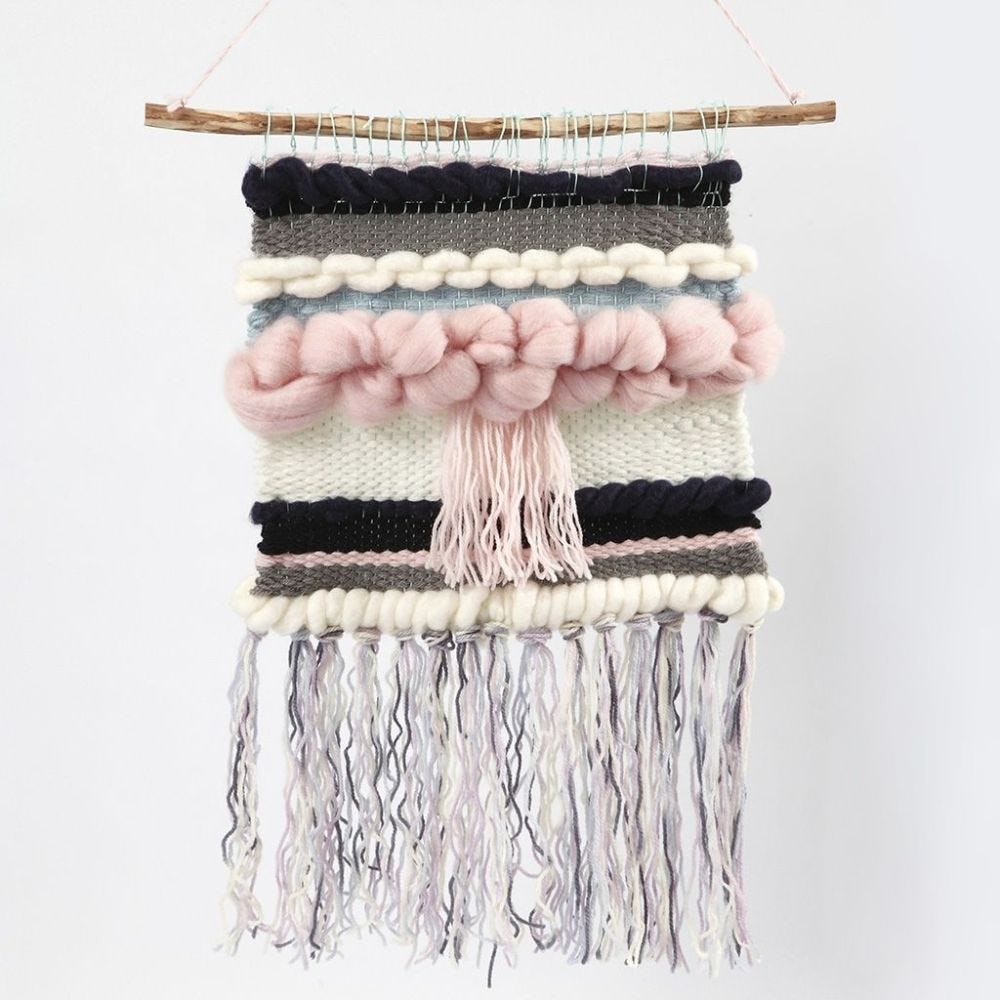 How to do it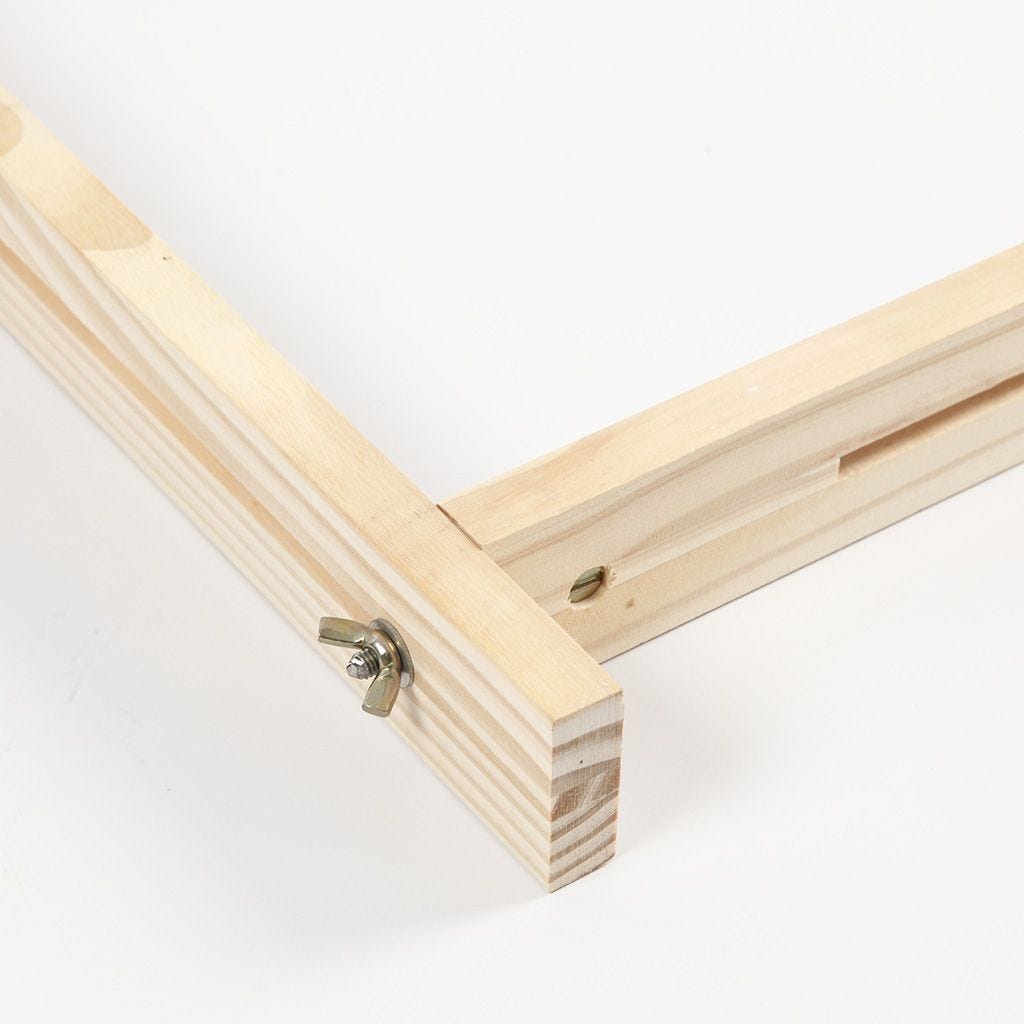 1
Screw the frame together to form a rectangular frame in your chosen size.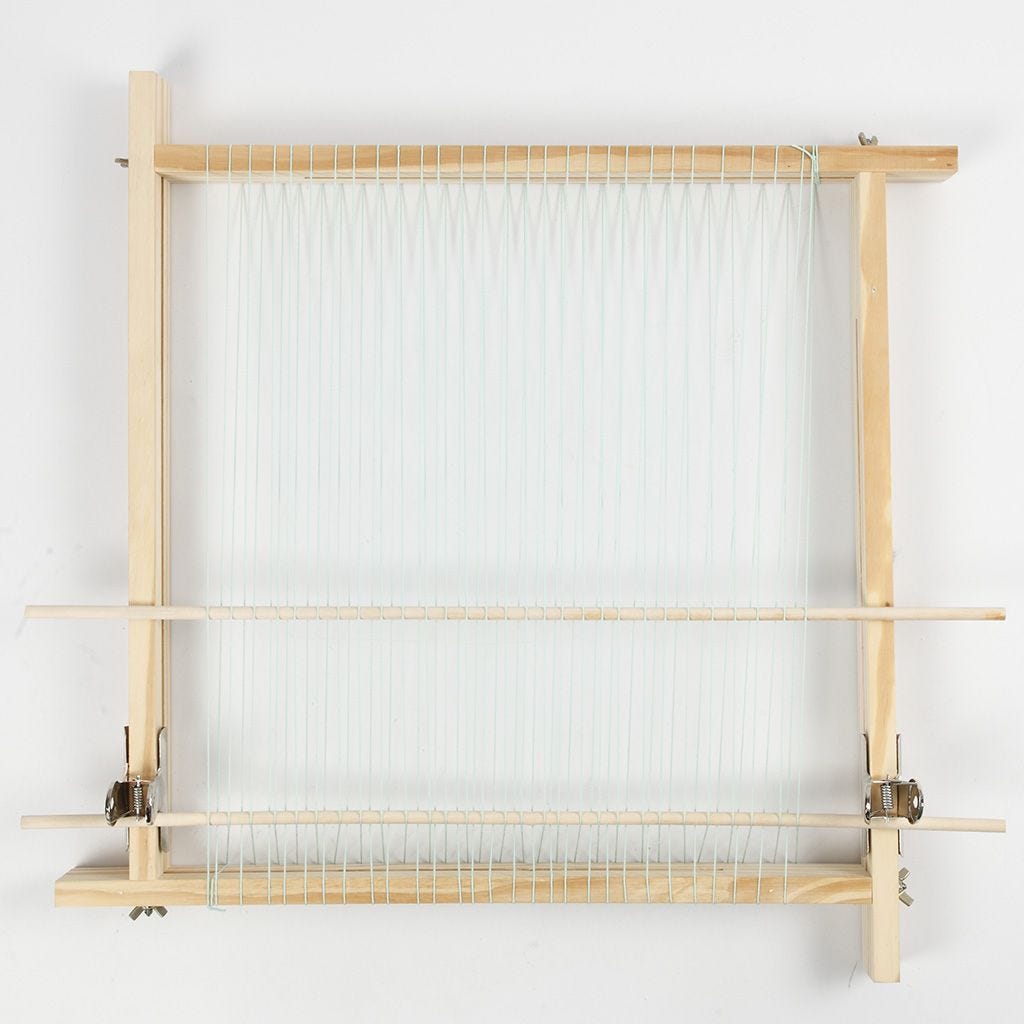 2
Set up the loom with warp threads: Tie mercerised cotton yarn around the frame in an even number of warp threads. Insert a wooden flower stick across and hold it in place with a clip on each side. Weave in another wooden flower stick and begin the weaving by the first flower stick: Weave alternately over and under, back and forth.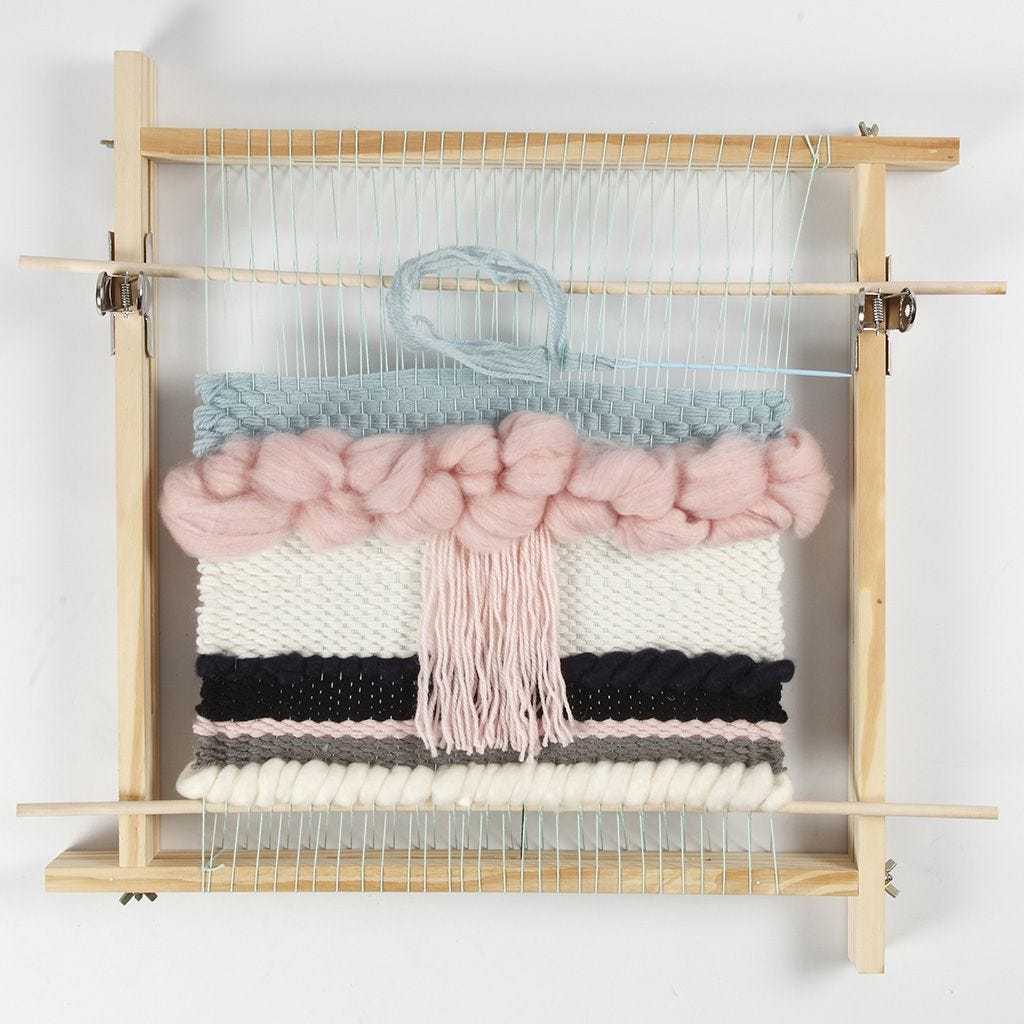 3
Start and finish new colours from the middle. Move the clips as you go.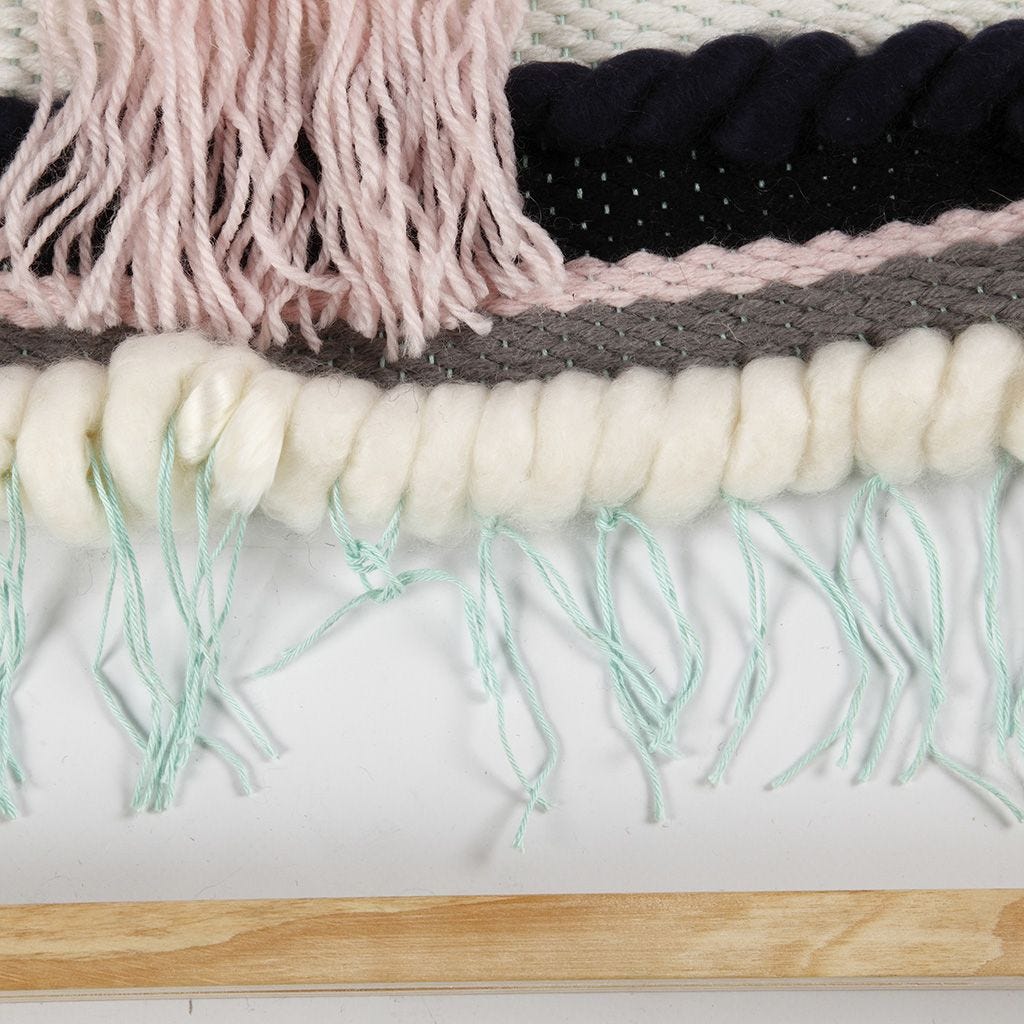 4
Cut away from the loom and tie the warp threads in pairs with a knot close to the weaving.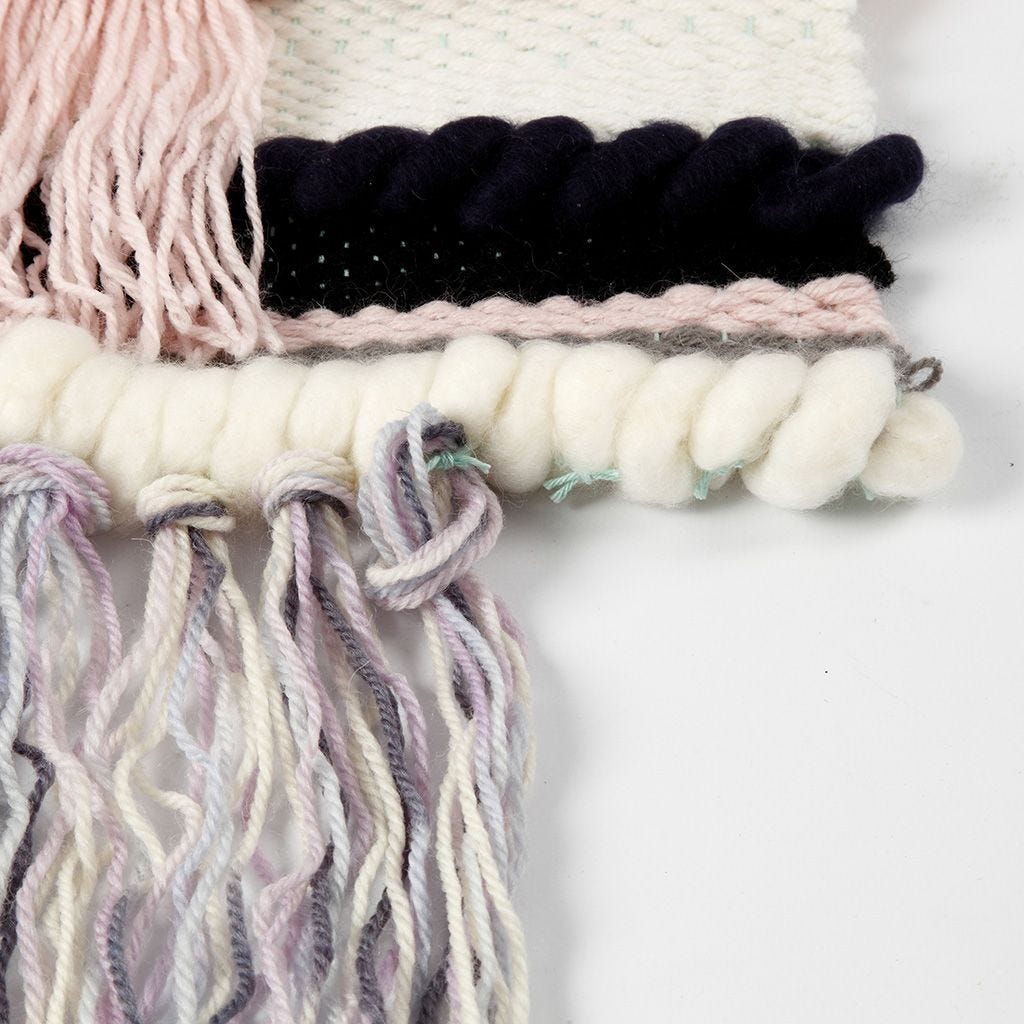 5
A tassel from every knot: Make a bundle from four pieces of yarn, double over to make a loop at one end. Push the loop in to the knot. Pull the loose ends through the loop. When all tassels are tied on, they can be trimmed according to your taste. At the opposite end: tie the warp threads around a wooden flower stick which has a metal loop at each end. Attach a piece of twisted yarn for hanging in each loop.
Copyright © 2013-present Magento, Inc. All rights reserved.