A Woven Heart Basket and a Cone made from Glazed Paper
A Woven Heart Basket and a Cone made from Glazed Paper
The woven heart basket and the cone are cut out from patterned glazed paper and assembled with glue. Circles, torn from glazed paper are glued onto the cone. How to do it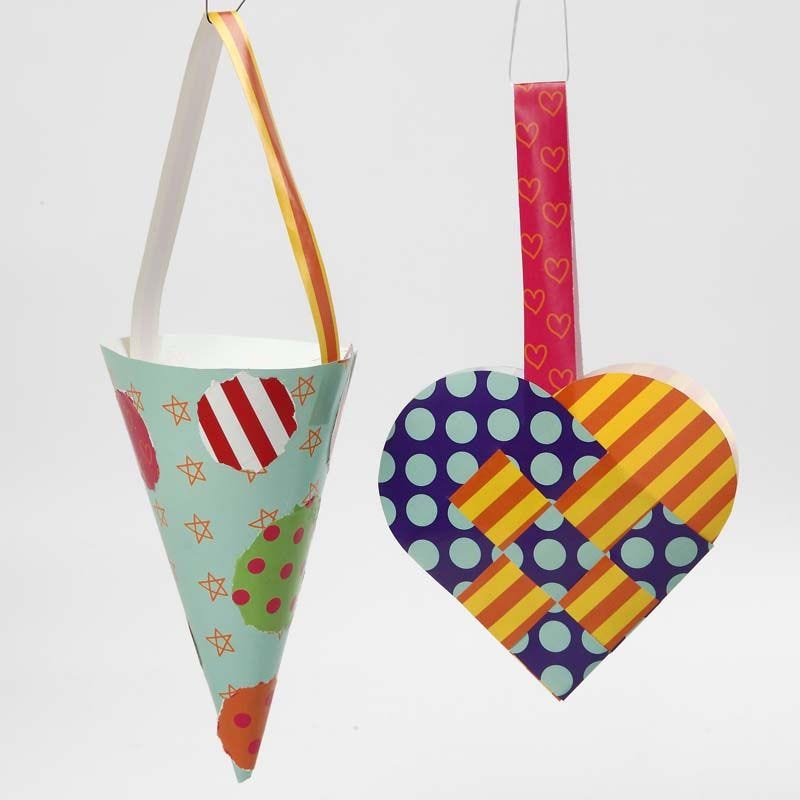 1.
Print and cut out the template, which is available as a separate PDF file for this idea. Draw the template onto the back of the glazed paper – each part on its seperate paper - and cut out the parts. Also tear circles from glazed paper.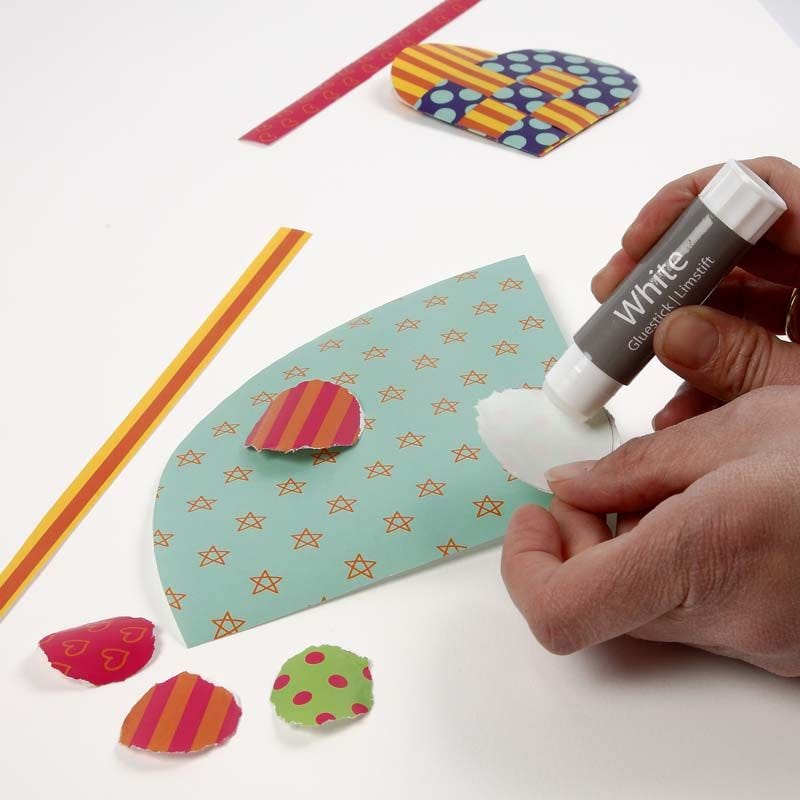 2
Use a glue stick for assembling the cone and for attaching the torn circles onto the cone. Weave the heart, glue the handles on at the end.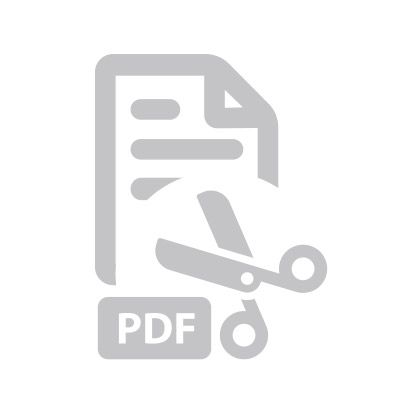 Attached file:
Download
Copyright © 2013-present Magento, Inc. All rights reserved.