A Woven Christmas Heart Basket with a Nutcracker Design
A Woven Christmas Heart Basket with a Nutcracker Design
A woven Christmas heart basket with the Nutcracker. How to do it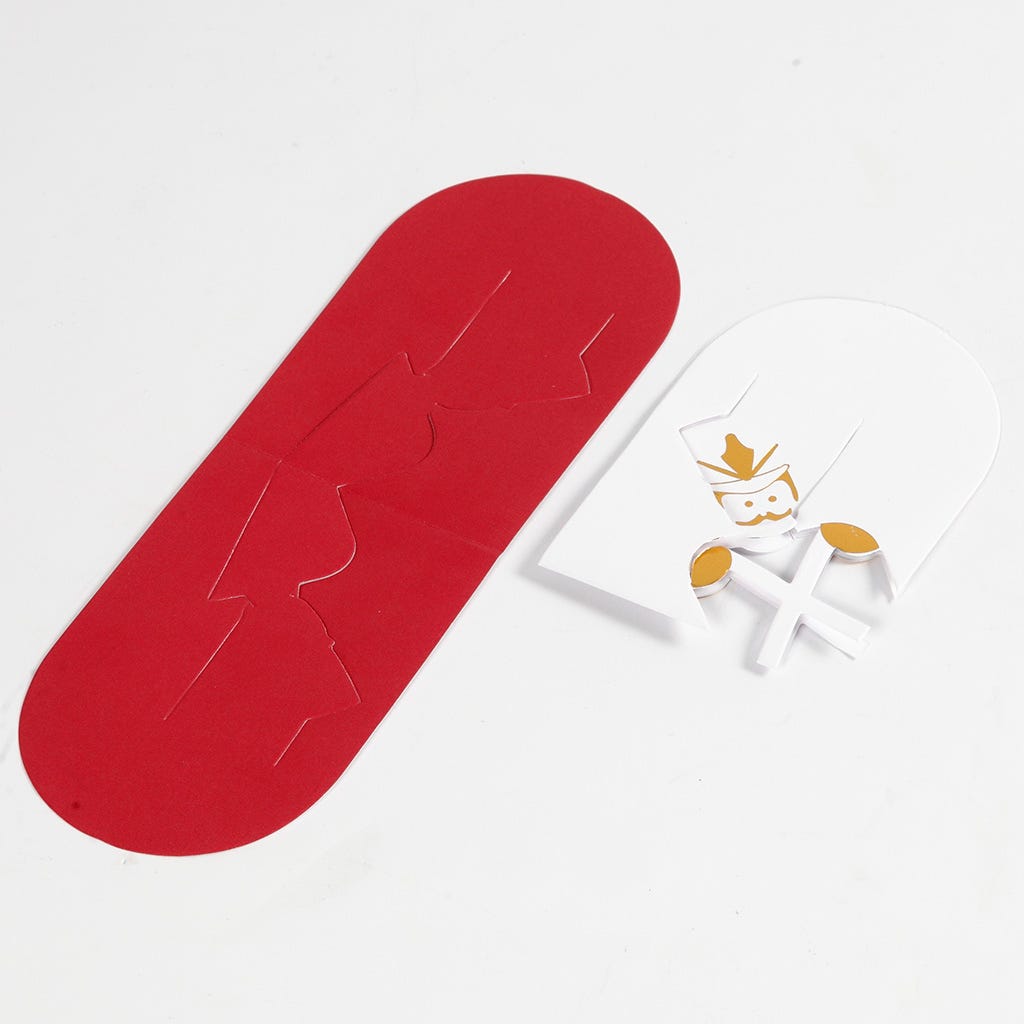 1
First fold both parts in the middle. Weave the heart basket like a normal woven heart basket – follow the illustrated instructions on the pack.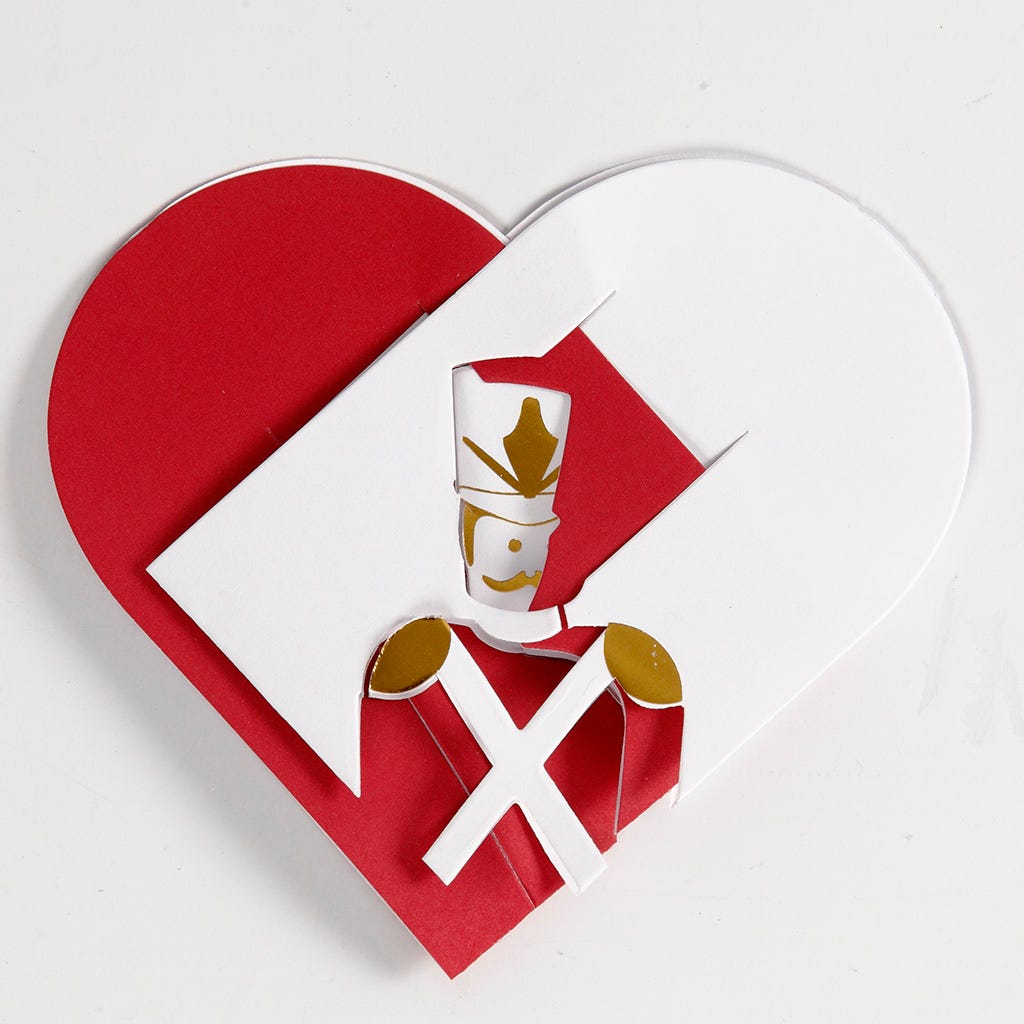 2
This is what the heart basket looks like after the first step...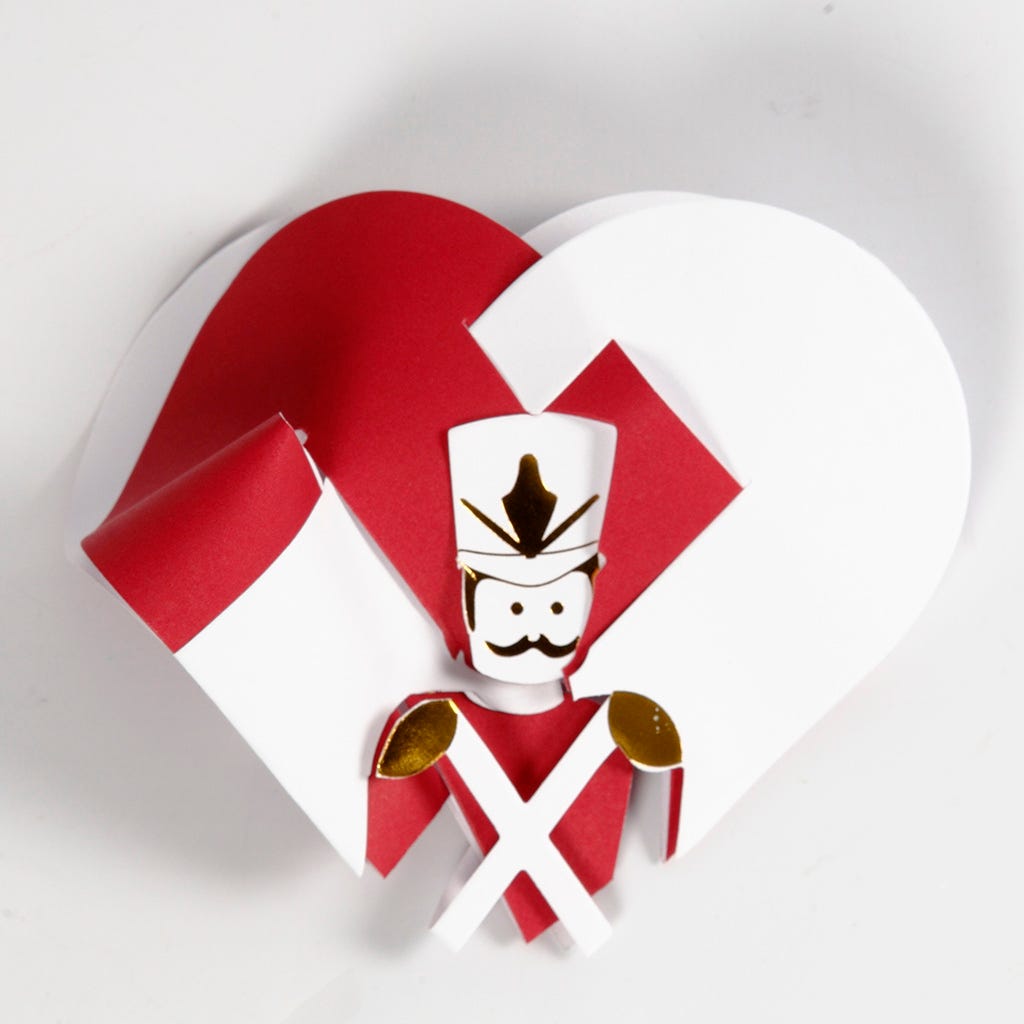 3
After the second step...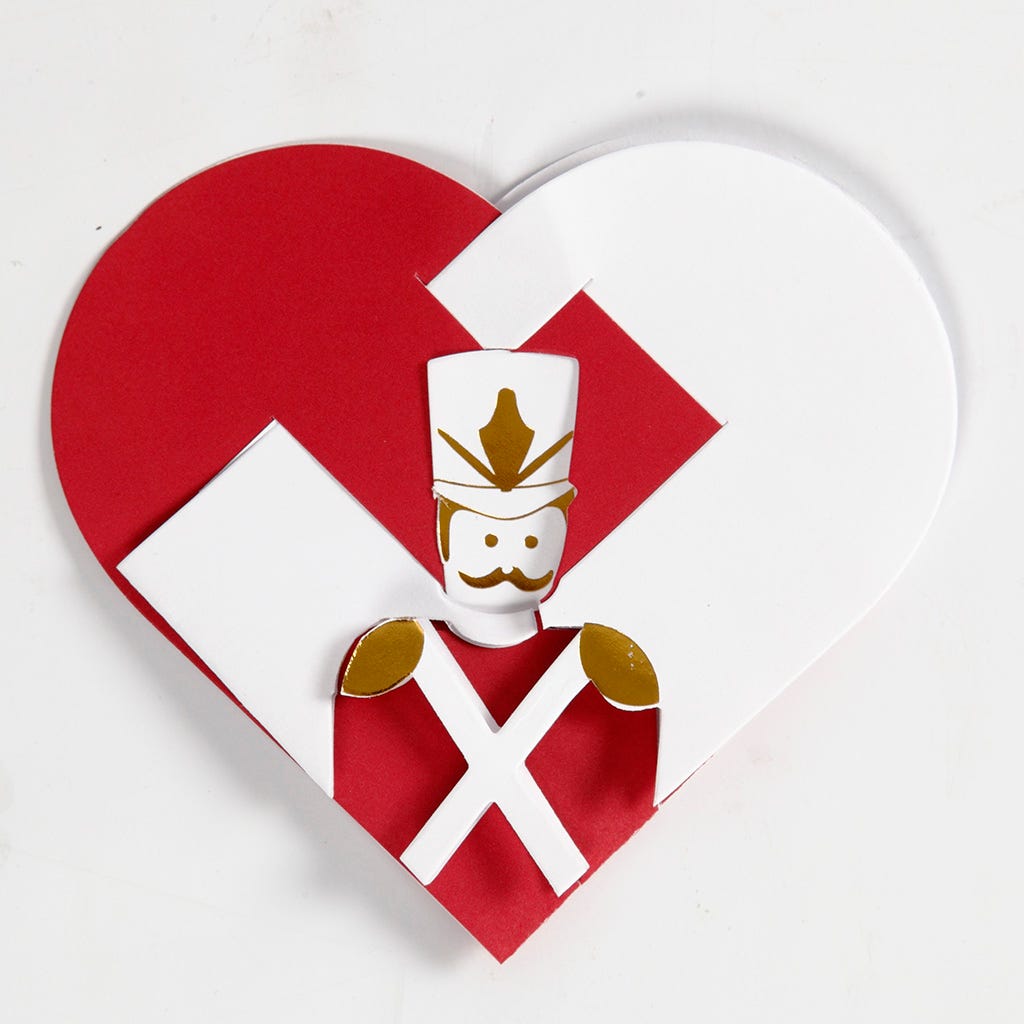 4
And after the third step.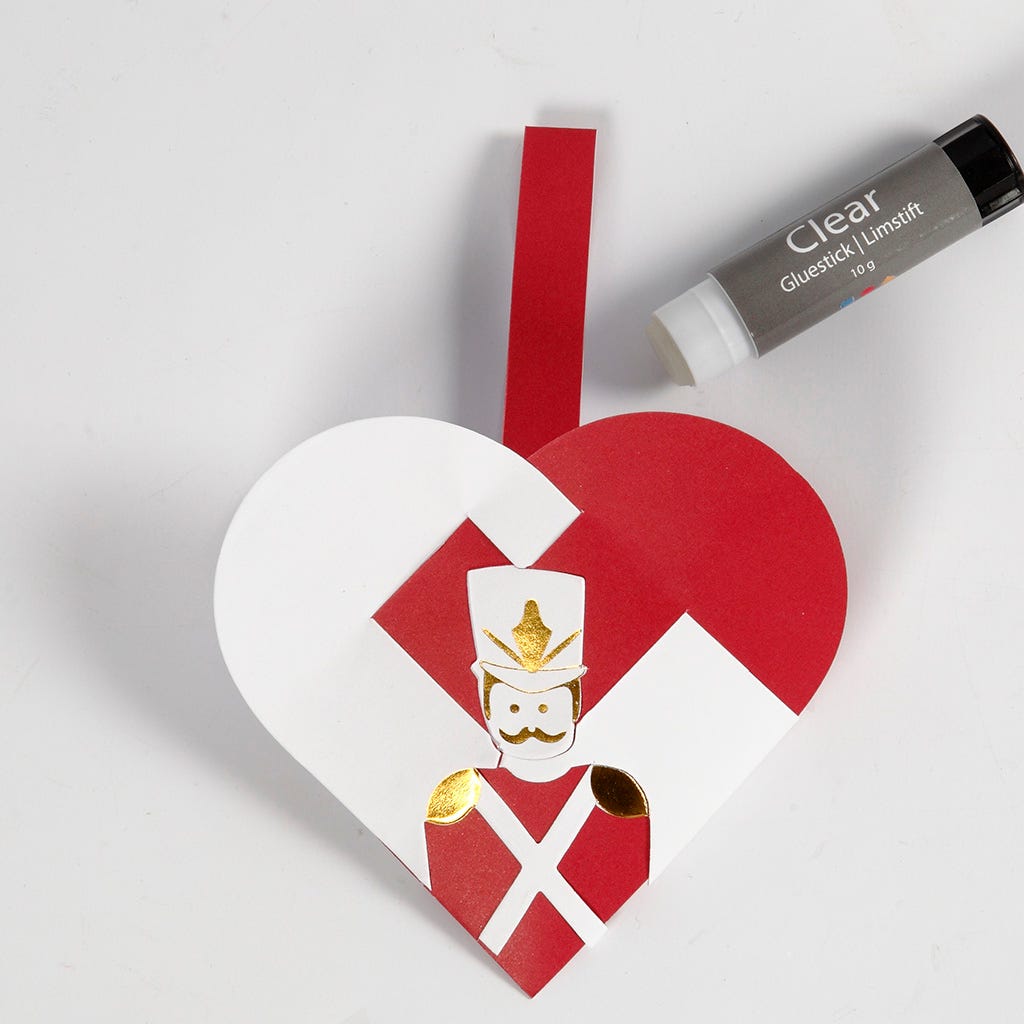 5
Finally glue on the handle.
Copyright © 2013-present Magento, Inc. All rights reserved.