A wooden Pencil Holder with Glass Mosaic
A wooden Pencil Holder with Glass Mosaic
This pencil holder is painted white and when dry, it is decorated with small glass mosaic fragments which are glued on. Opaque glass and porcelain markers are used for adding details. How to do it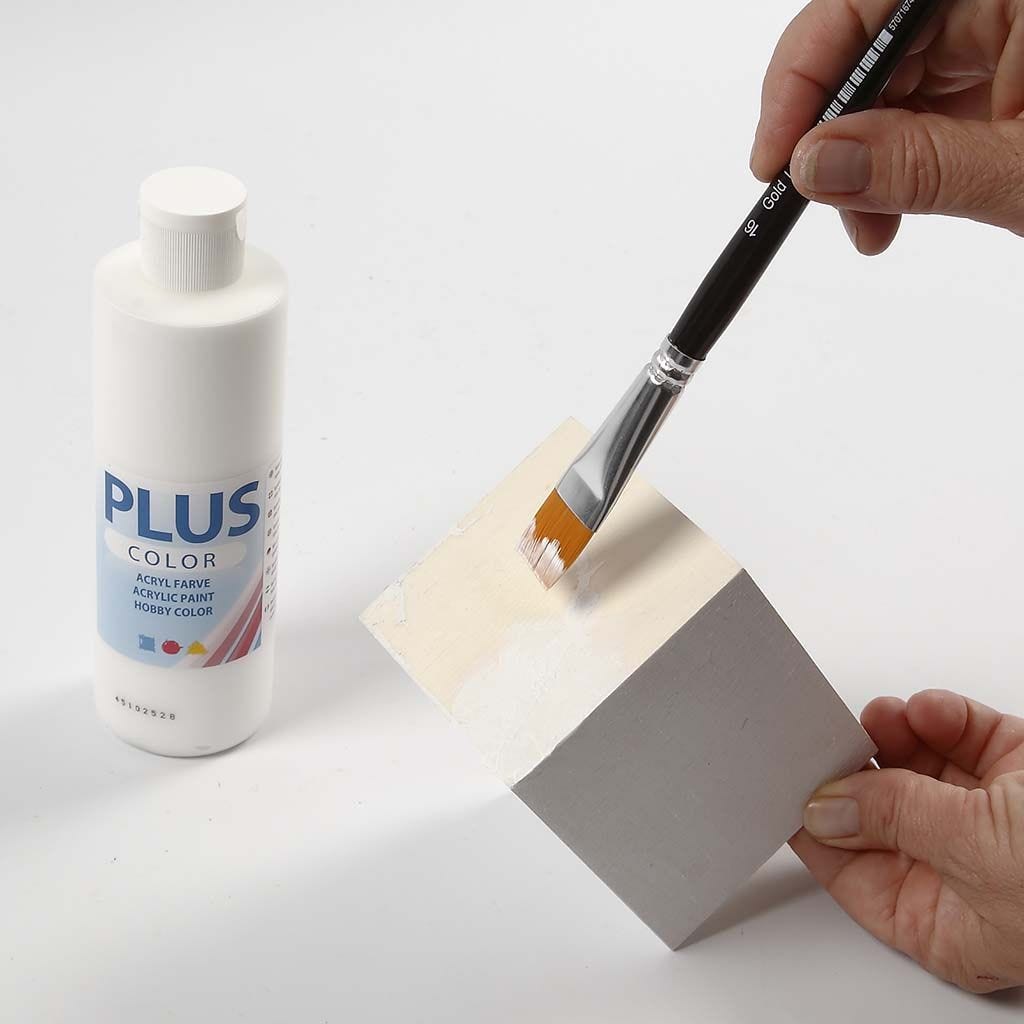 1
Paint the pencil holder with white Plus Color craft paint and leave to dry.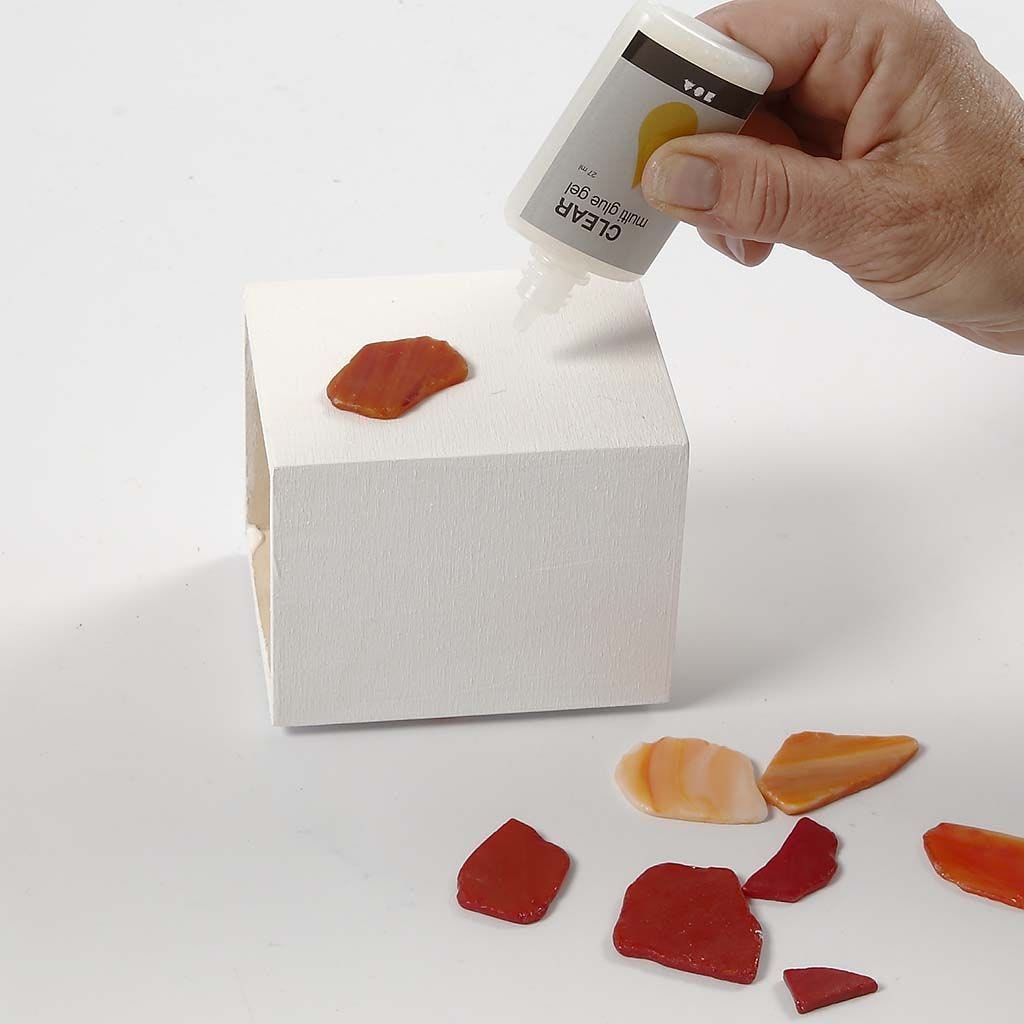 2
Glue glass mosaic fragments onto the pencil holder using Clear Multi Glue gel, creating a mosaic according to your imagination. Leave to dry.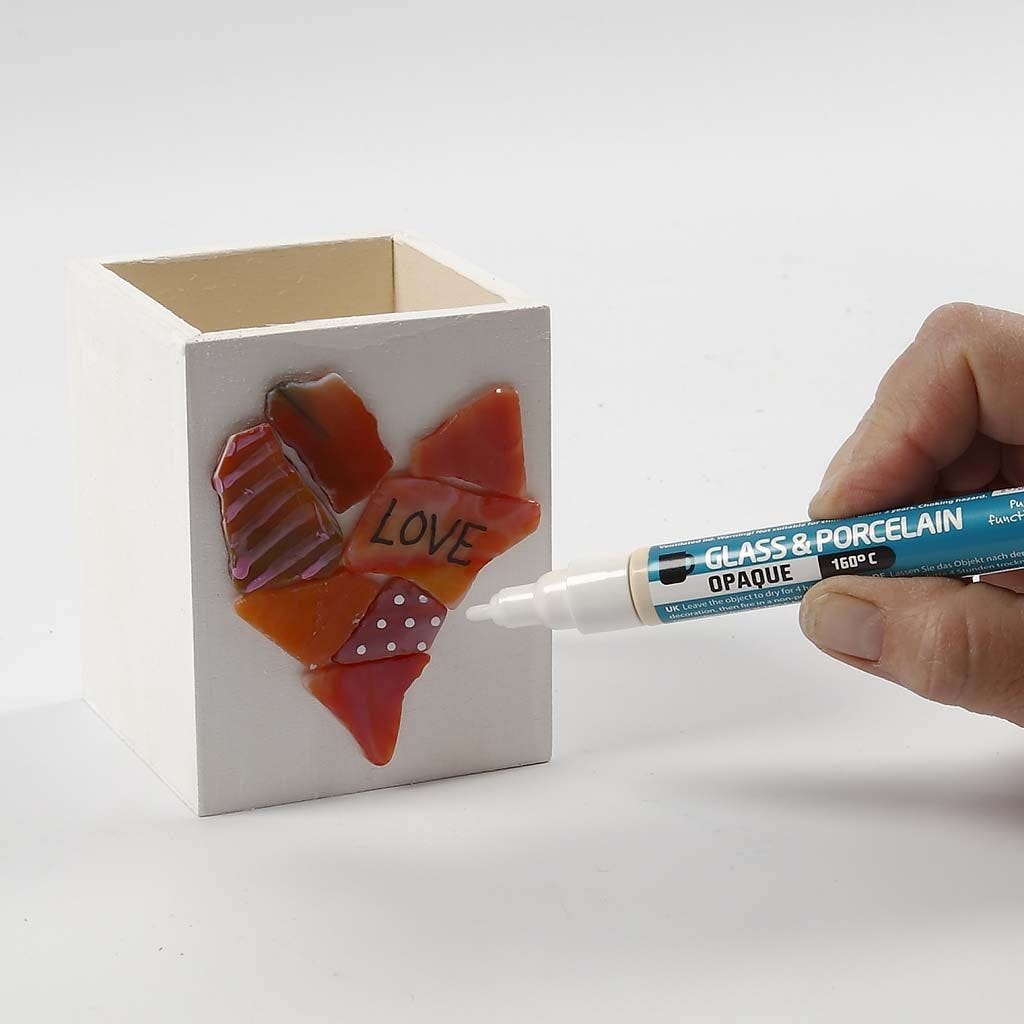 3
Use opaque glass and porcelain markers for drawing details and writing text according to your taste.
Copyright © 2013-present Magento, Inc. All rights reserved.